Pauliina Rundgrén HandiCrafts: Designing products with a purpose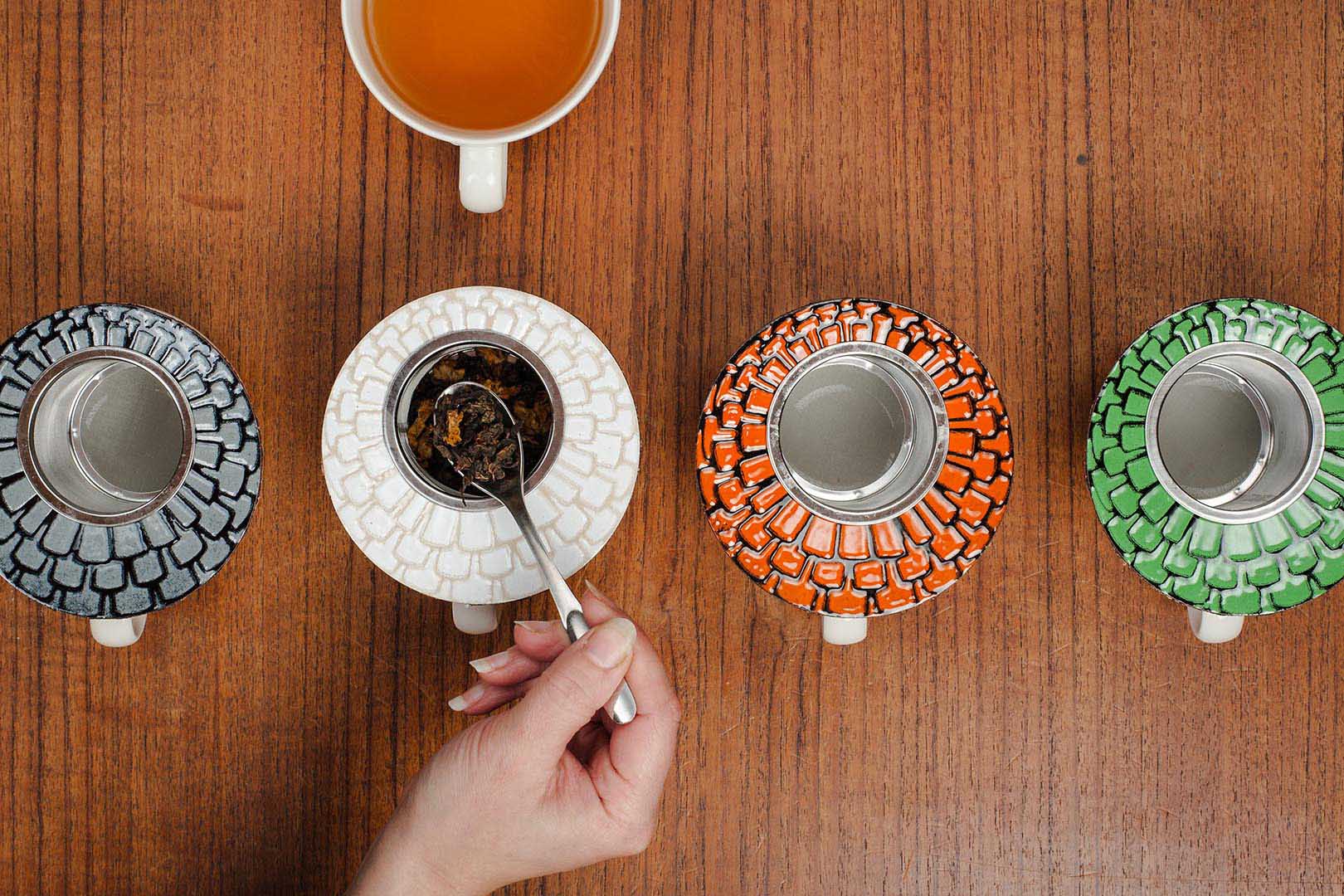 Pauliina Rundgren's design company, Pauliina Rundgren Handicrafts, celebrates its 20th anniversary this year. The products include famous wooden jewellery, clever kitchenware and stylish home décor. All designs carry the signature copper enamelling, a traditional technique completely handmade by the artisans themselves.
TEXT: MARI KOSKINEN | PHOTOS: HEIKKI HYTTINEN
"As a designer, my passion is to design and produce durable high-quality products for everyday use. There is always a story behind every project, and this makes them unique – it makes you cherish and take care of the product, instead of just replacing it quickly with the next trendy thing."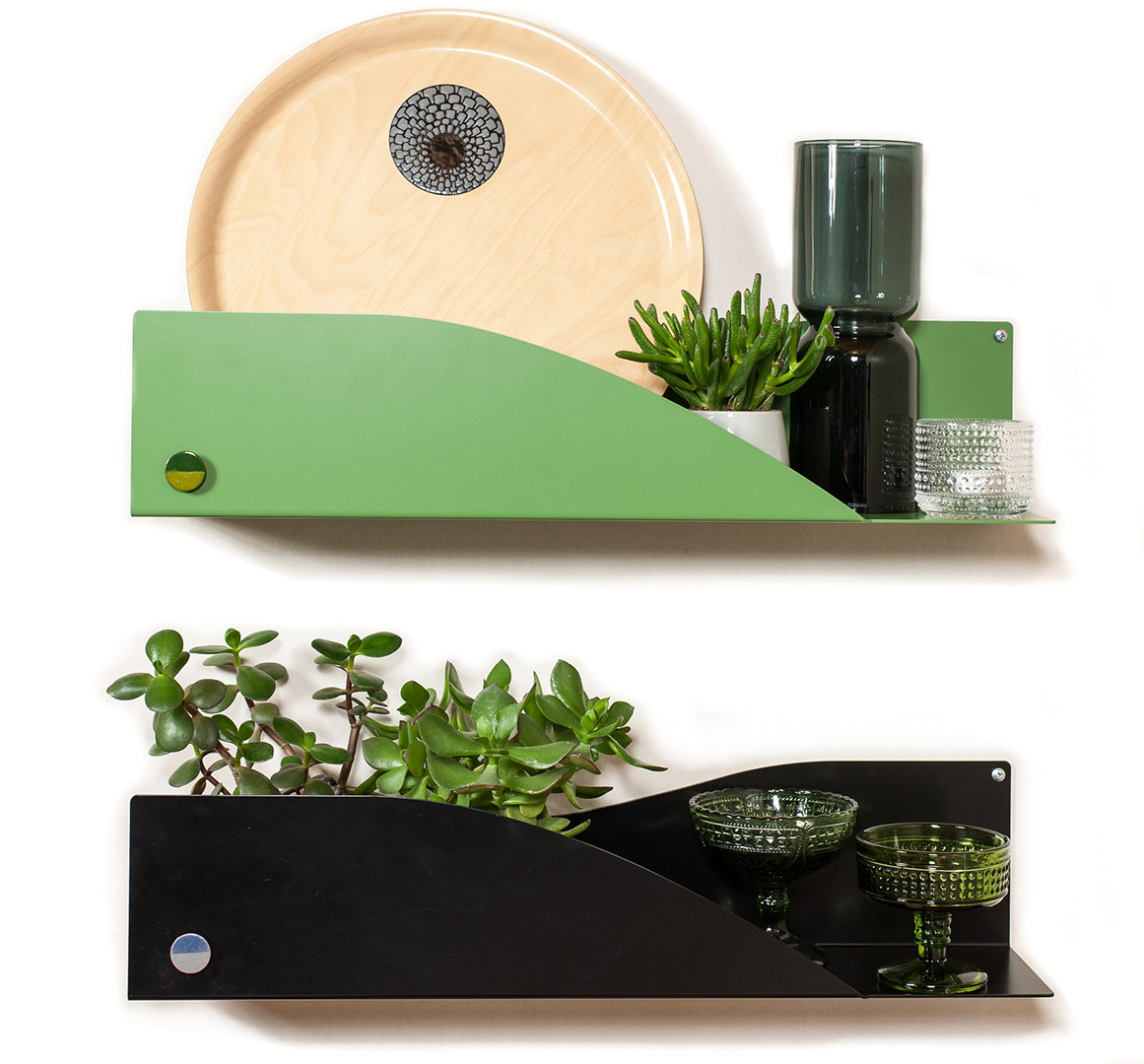 Saimaa shelves in green and black.
Environmental thinking and sustainability were among Rundgren's key values right from the start. "To us, it means zero waste and minimum transport. We use Finnish raw materials whenever possible, and all our products are produced in Finland," she explains. The products carry both the Design from Finland and the Key Flag labels, which guarantee that the origin and design are truly Finnish.
Lumimarja earrings.
The products are sold both in the online shop and at over 100 distributors. The company also has its shop and studio, located in the old Kenkävero vicarage – a great destination for anyone interested in exquisite handicrafts, exciting exhibitions, and events in a beautiful, old milieu. "There is a direct view from the shop into our studio; you can see how the products are made, right in front of you," Rundgren explains. Pauliina Rundgren Handicrafts is also present at Habitare, Finland's largest design show, where they showcase their latest home décor products.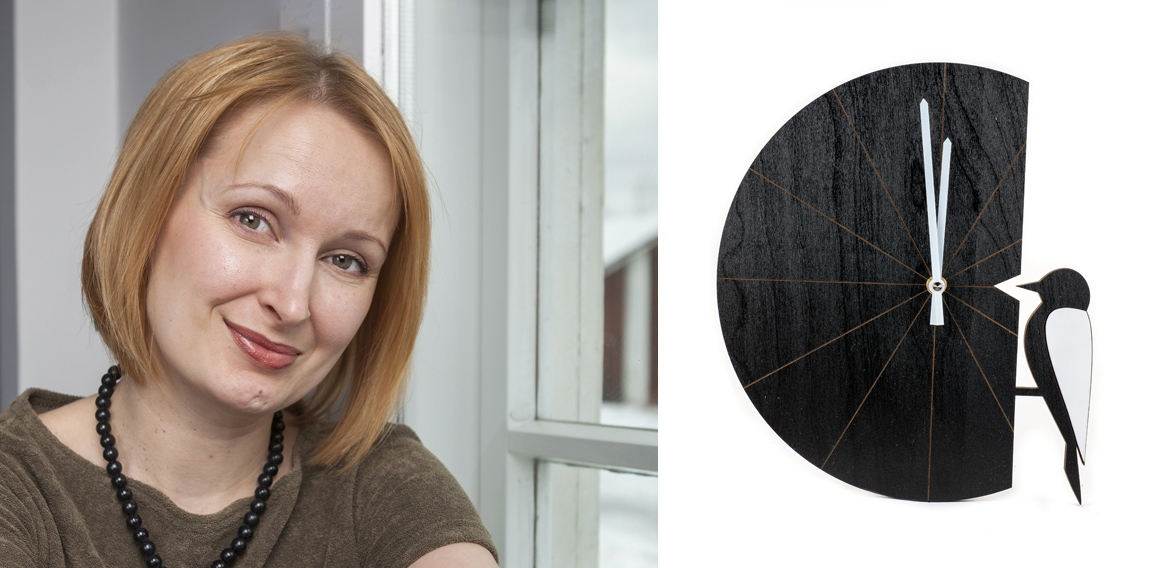 Left: Pauliina Rundgren. Right: Tikka wall clock.
Web: prhandicrafts.fi
Facebook: prhandicrafts
Instagram: @prhandicrafts
Subscribe to Our Newsletter
Receive our monthly newsletter by email