Pedro – Finnish luxury from the home to the oceans
By Uniqua Hardy | Photos: Pedro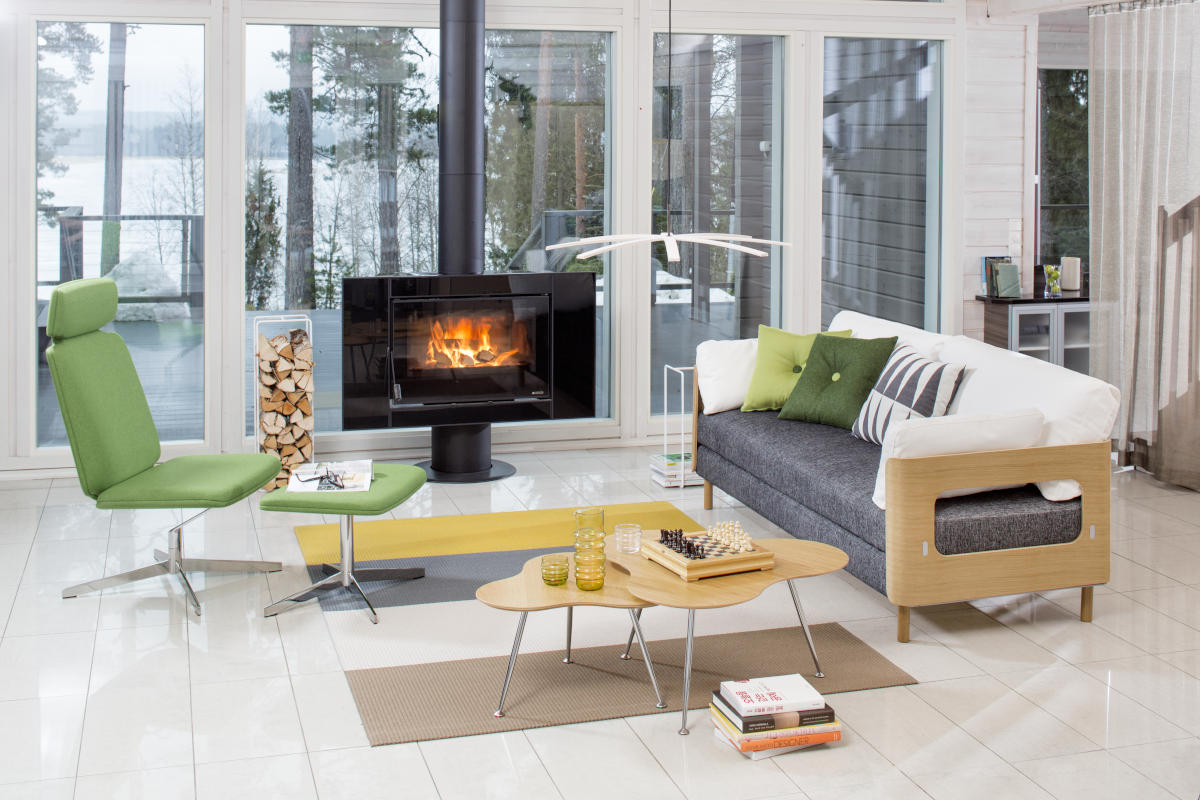 The name might throw you off, but once you see the designs, its clear that Pedro is a Nordic native. The Finnish manufacturer of design furniture was founded in 1988 and has established itself as an award-winning leader on both a national and international level. The collections focus on chairs and sofas, including designs for the home, public spaces and cruise ships. 
Life's true luxuries, especially when it comes to the home, can be narrowed down to having three main qualities: comfort, longevity and a pleasing aesthetic. The Pedro 'Home' collection, known for lasting design and quality, delivers all of these and more. Active research and development with designers and customers helps the company keep a high level of quality in interiors ranging from sofa beds to dining room pieces, and the Scandinavian aesthetics brought from a Finnish point-of-view promotes functionality with strong ecological values.
On the design side, traditional woodwork detailing is a staple of Pedro furniture, and in all their simplicity, the pieces reflect classic comfort mixed with contemporary high design. The company has found its balance by combining elements from mass production benefits with traditional craftsmanship in perfect ratio.
Tapio Anttila, an internationally awarded Finnish interior architect, acts as the head designer for the company. His simple, practical and sustainable approach, that is also evident in his work for Pedro, has been rewarded with many high profile international awards.
"Pedro has a strong tradition of collaborating with designers. Tapio Anttila's minimalist design language and our sharing of the same ideas of ecology is a good combination. The simplistic design form isn't of everyone's interest, but it too has its own supporters and can be made elsewhere than in Denmark. They just know how to market it well, unlike us Finns," explains Juha Lehtonen, managing director of Pedro.
Functionality beyond usability
"You know, there aren't many companies at all that produce zero landfill waste. All of our production waste is sorted and recycled," says Lehtonen. Sustainability is one of the main themes for the company and a range of their furniture also includes recycled materials.
The sofa beds in their ON and AWA collections are prime examples, with the first including 300 recycled water bottles and the second close behind with 200. "The plastic is made into pure fiber, used to fill the back cushions," Lentonen enlightens.
The company has won many prestigious awards internationally for its innovative, ecological and top quality design. The chairs in their ON series have been the latest under the spotlight and received two high awards last year: Interior Innovation Award 2014 for first-class innovative achievement by the German Design Council and the Chicago Athenaeum's annual Good Design award.
Functionality, a traditional trait of Nordic design, is taken a step further in the series by merging practical usability and sustainability to the point where they together represent one and the same. "In addition to usability, also raw materials, manufacturing process and recyclability – the whole life cycle of the product – is part of functionality. When the product is not only aesthetic and usable but also ecological and ethical, it can be truly called functional. The products have to live up to our values," designer Tapio Anttila describes the design philosophy.
Interiors beyond the home
Pedro furniture is sold in Finland, Germany, Japan, France and Netherlands. "Far too modest, compared to what it should be," admits Lehtonen, but instead of solely decorating homes, the company's interiors are found sailing across international waters in luxurious cruise ships and in high-end hotels. The areas of expertise divide into four concepts, which are 'Home', 'Projects', 'Marine' and '+55'.
Projects include custom-made international interior solutions and furniture delivery to hotels, offices, public spaces and stores. Their largest project to date has been decorating the Marriott Hotel Novy Arbat, a five-star Russian hotel located in the heart of Moscow.
One of the most important focuses is Pedro Marine, through which the company aims to supply lasting as well as beautiful interiors made for populated cruise ships from Miami to Japan. Providing seating and theatre concepts for the Royal Caribbean's world's largest cruise ships Oasis of the Seas and Allure of the Seas as well as TUI Cruises' luxurious Mein Schiff 3, are amongst the company's experience. Currently, they are working on a new German ship, called the AIDAprima.
Last but not least, Pedro's humanity comes through the '+55' line, which offers furniture designs for the physically challenged. With this line, the heart of the company is put into designing the best solutions for retirement homes and rehabilitation centres that have special needs for their customers.
For more information, please visit www.pedro.fi
Subscribe to Our Newsletter
Receive our monthly newsletter by email