Picky Living: Dream homes with custom-made solutions
By Malin Norman | Photos: Picky Living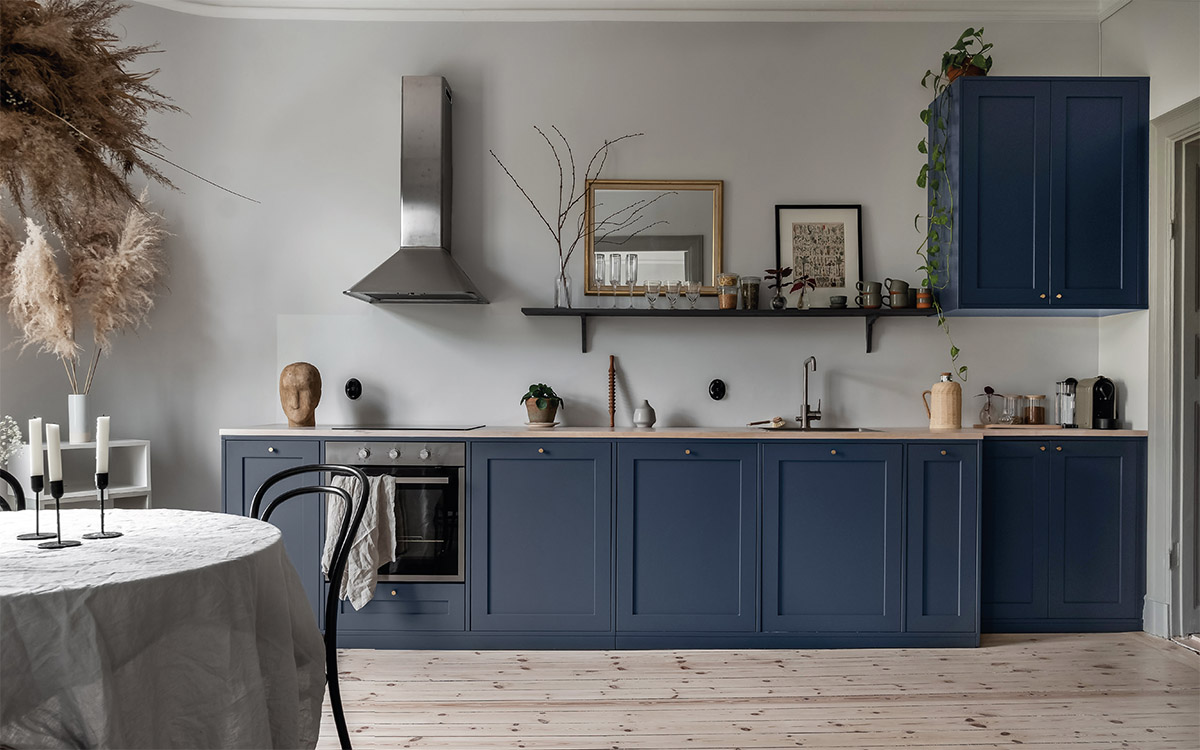 Classic white, elegant wood, or perhaps a modern dark grey? Picky Living tailor-makes kitchen and wardrobe cabinet fronts to preferred dimensions, materials and colours – for personal homes, with the environment in mind.
Picky Living is known for creating stylish fronts suitable for IKEA kitchen and wardrobe cabinets. Whether you're building a new kitchen, in need of a wardrobe solution or just wanting to change the IKEA fronts for a new look, this company can make interior dreams come true.
In addition to kitchen and wardrobe cabinet fronts, Picky Living also provides kitchen counters, fittings and legs. Three high-tech factories in Sweden tailor-make orders according to your required dimensions, preferred materials and colours. Thanks to plenty of design experience, technical knowledge and craftsmanship, the team can solve tricky problems and adapt interiors according to customers' wishes.
Interior magazines regularly feature Picky Living's solutions, and on the website are house tours with celebrity customers such as retired high jumper Emma Green, alpine ski racer Frida Hansdotter and singer Oscar Zia, all having renovated their homes with the help of Picky Living.

From World Expo to online orders
How did it all start? Furniture designer Anders Lagerström and industrial designer Henrik Haij were asked to design and manufacture SEB's exhibition furniture for the World Expo 2000 in Hannover. The project was a success and other requests followed, including event materials, exhibitions and specially designed furniture – and they often used IKEA's cupboard bases.
In 2009, the two childhood friends founded Picky Living, a pioneering concept in the field of custom-made fronts for IKEA kitchen cabinets. The vision was to offer simple solutions available to order online, to help create more personal homes.
To offer flexible solutions and build with the environment in mind has been part of the company's ethos since the start. "Why throw away entire kitchens if you don't have to?" asks Haij, who argues that the understanding and knowledge among customers is greater these days, and predicts that the sector will grow further. "We strongly believe that kitchen layouts will last longer, as people can keep the cabinets and just change the fronts and still achieve a major change in how their kitchen looks. So, we encourage people to keep as much as possible when they renovate, as this is a great way to save resources."
Design collaborations and sustainability
Trends evolve over time, and while classic, white cabinet fronts were big years ago, clients these days are increasingly asking for wood and darker, bolder colours. The company works closely with designers such as Lotta Agaton, one of Sweden's foremost interior designers and stylists, for limited collections. One recent collaboration is Guldkant, a collection of gold-coloured steel fronts with gold-pleated handles and legs, developed in partnership with the lottery Triss. "With Guldkant, we created fronts that really stand out but also keep with a simple and elegant look," explains Haij.
Picky Living also works with Hardware Stockholm, a provider of handles and knobs, to offer exclusive fittings manufactured in Sweden. Together with White Arkitekter, the company has launched an exciting collaboration based on sustainability, Gröna Luckan (which means 'the green hatch'). White Arkitekter is one of Scandinavia's leading architecture practices and works with sustainable architecture, urban design, landscape architecture and interior design for current and future generations. The collaboration is another step towards reducing the environmental impact with the most environmentally friendly kitchen fronts.
Haij's top tips: Buy second-hand IKEA cabinets. It's good for the environment, the cupboards are already assembled, and you get money left over for stylish fronts. Lagerström's top tips: Cut your IKEA cabinets to desired dimensions, assemble with common wooden screws, and order fronts from us with special measurements. Web: www.pickyliving.se Facebook: pickyliving Instagram: @pickyliving
Subscribe to Our Newsletter
Receive our monthly newsletter by email