Pierre Robert: In the pursuit of a sustainable wardrobe
By Åsa H. Aaberge | Photos: Pierre Robert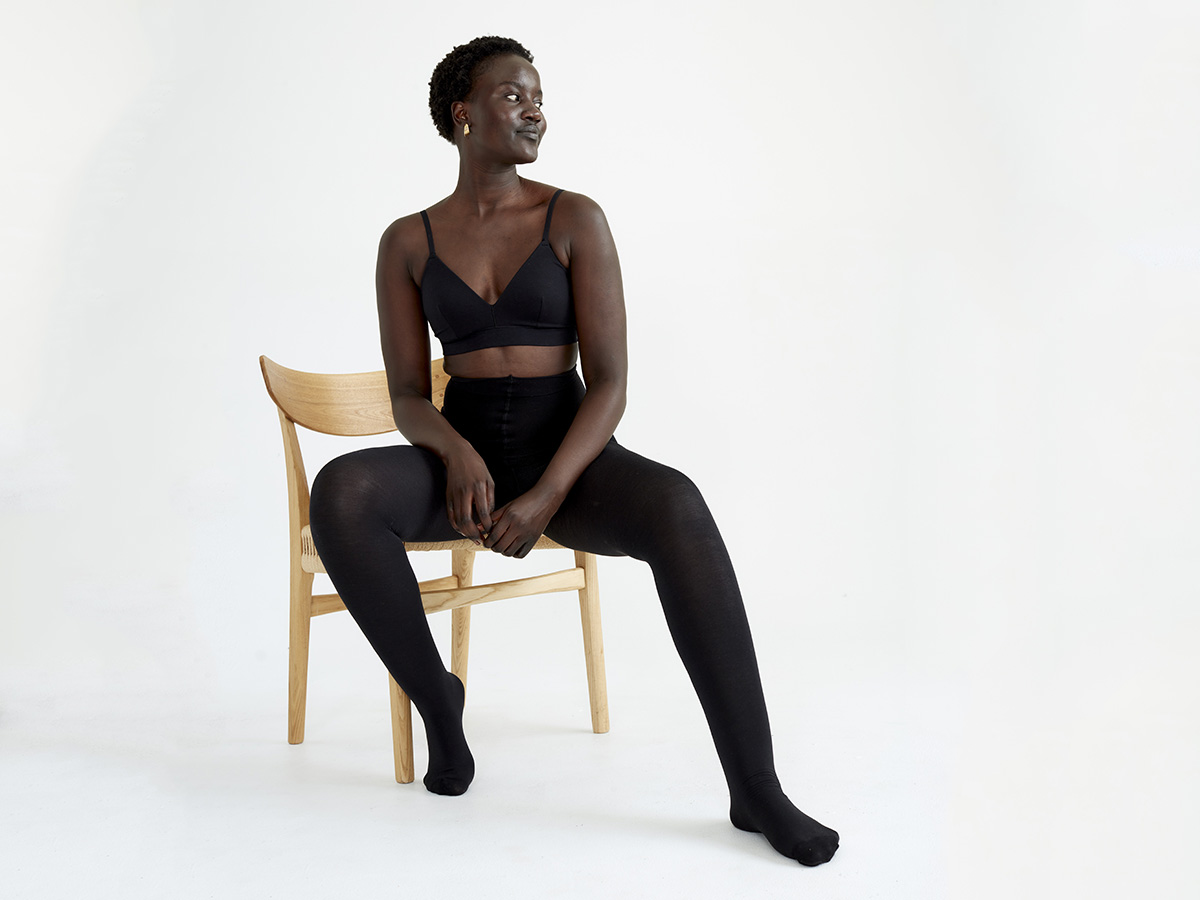 With a minimalist, pragmatic approach that unites the beautiful with the functional, Pierre Robert strives towards creating enduring garments.
For over 15 years, Norwegian brand Pierre Robert has been consistent in its pursuit of a more sustainable and timeless wardrobe, to be worn and treasured for years, through comfortable, classic, well-cut designs with an emphasis on climate-friendly materials.
Having started out as a lingerie brand, Pierre Robert has over the years expanded its repertoire to include base attire like wool garments, sports wear and versatile capsule collections. "We aim to facilitate an accessible opportunity for people to dress and feel better," says Bettina Johnsen, head of communications at Pierre Robert.
Timeless, accessible design
By the word 'better', the brand means clothes of a higher quality with a lower carbon footprint, a never-wavering emphasis on comfort, all wrapped up in sharp designs. Pierre Robert builds on archetypical Scandinavian design values in that pieces are made to be worn by anyone, anywhere, and with a goal not to harm neither people nor nature. Comfortable, seasonless attire that can live on year after year is essential for Pierre Robert, as it embodies the pursuit of sustainability.
"A timeless design, quality materials with a smaller carbon footprint and good handicrafts – these are all vital to creating long-lasting clothes. We have a clear desire to stay away from over-consumption and fast fashion and therefore work with rigid criteria for what garments get a place in our assortment," explains Patricia Nazareno, head designer at Pierre Robert.
Pierre Robert is among Norway's leading underwear manufacturers. With points of sale primarily being supermarkets, the brand has gained a distinctive position to reach a diverse audience in all corners of Norway. Pierre Robert is also sold in Finland, online in Sweden, and at selected retailers and e-retailers.
"What is unique is the accessibility of our clothing. This accessibility has made us highly conscious of our social and environmental impact, and the influence we have on how all kinds of people dress in their daily lives, and the responsibility that comes with it," says Johnsen.
Pierre Robert offers base clothing for women, men and children alike. The assortment ranges from underwear, socks and stockings to essential workout clothes and versatile wardrobe staples. All products are designed in Norway and made in materials like eco-certified wool, certified organic cotton or recirculated fabrics.
Sustainability and an end to over-consumption
A sustainable philosophy is essential for the brand. The goal is to consider people, animals and the environment in every aspect of the production cycle. According to Johnsen, both consumers and the industry are becoming increasingly aware of ethical principles such as working conditions and sustainability when buying and making clothes.
Still, there is a long way to go and room for improvements regarding sustainability in the clothing industry – but it is a journey Pierre Robert proudly partakes in. "While we need to continue to focus on social and environmental standards and advancement, we see an acute need to reduce the enormous clothing consumption in our society. We believe Pierre Robert can be a positive force in this endeavour, though we acknowledge the contradiction in encouraging frugality while also trying to sell clothes," says Johnsen.
To overcome these over-consumption issues, Pierre Robert is unafraid to ask difficult questions. Does the garment they sell cover a real need for the consumers? Or are they constructing and amplifying an artificial need by focusing on short-lived trends? "The goal is to offer garments people need and will wear regularly – and to make sustainable choices available to everyone. Anyone buying a pair of Pierre Robert boxers in the supermarket, whether they are making a conscious effort or not, will be taking home something with a smaller environmental footprint than they otherwise might have," says Johnsen.
Nazareno and her team aim to design items that fit a wardrobe with fewer but better pieces. It entails versatility: clothes to be worn in different ways, and clothes that will still look contemporary well into the future. "Our apparel should feel just as fashionable in three years as it does today. Of course, we explore current trends, but we still strive to be innovative and different, to be first and best with longer-lasting classics and uncompromising comfort," says Nazareno.
At the heart of it, Pierre Robert wishes to provide the public with those staple pieces they can always rely on, hitting the magic sweet spot of comfort, style, fit and sustainability. "The aim is to give people a feeling of having and owning enough, of being enough – ultimately, a feeling of satisfaction," Nazareno concludes.
Web: www.pierrerobert.no
Subscribe to Our Newsletter
Receive our monthly newsletter by email