Polar Hotel and Arctic Tourist: A birdwatcher's polar paradise
By Julie Lindén | Photos: GN-foto, Båtsfjord
The fjord municipality of Båtsfjord in the Arctic peninsula of Varanger is one admired by many – and the reason for its popularity is principally in the sky. Tourists and devotees from around the world flock here to engage in unmatched nature experiences, all heightened by the ever-present, particular birdlife. The preferred hub for such experiences? The warm and welcoming Polar Hotel, where comfy beds, freshly-baked bread and amiable staff – accompanied by the experienced adventurers behind Arctic Tourist – turn your stay into an everlasting memory.
"Of course the attraction was always here: the birds, the wildlife, the scenery," begins Gunn Marit Nilsen, hotel manager at Polar Hotel. "When I joined the hotel three years ago it was all about turning that attraction into a well-rounded experience for everyone wanting to make the trip. The wildlife tourists had already found the area – we just had to set up a hotel with amenities to cater to their needs!"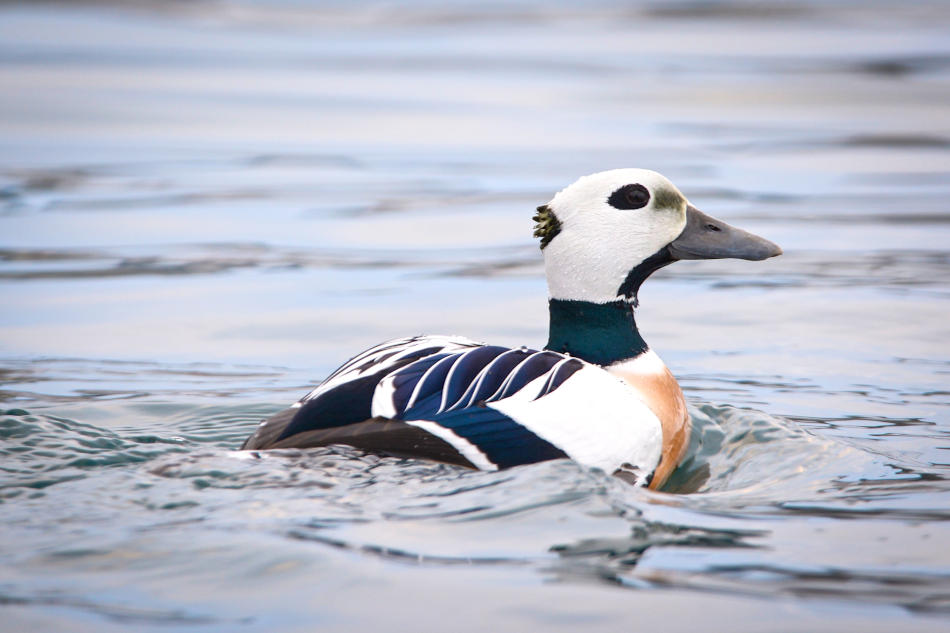 The early bird gets the worm – and the perfect photo
Her tone is warm and effortless as she describes the hotel's rise as a paradise for wildlife aficionados from around the world. "We've had guests from Thailand, Japan, Taiwan – and they're absolutely amazed by what they find up here. To Norwegians it might not seem like much; we've become accustomed to the nature and animals here, but for them it's the most exotic experience they've encountered."
Nilsen explains that getting up at 5.15am for the greatest chance of seeing magnificent birds is no obstacle to the hotel's guests. "I know I wouldn't be able to do it: I'm not a morning person!" she laughs. "But there is always a lot of excitement involved with the bird-watching trips. After picking up their pre-packed lunch boxes here at the hotel, guests are off with our partners at Arctic Tourist out to sea, where a specially-primed photohide is at their disposal for a few hours. There they can have coffee and tea while snapping away."
The result? Photos depicting king eider, long-tailed duck, Steller's eider, glaucous gulls, cormorants, razorbills or the majestic eagle, for one's album, blog or even website. "Oh yes, guests often return with several thousand photos!" Nilsen confirms.
Ice fishing, King crab safaris, seal watching – and the odd whale
Home to northern Europe's largest nesting rock, Syltefjordstauran bird colony, the area naturally attracts scores of bird enthusiasts, but Båtsfjord (literally 'boat fjord') still offers a wealth of other activities. With the sea right at their doorstep, Polar Hotel and Arctic Tourist can take you on several adventures to satisfy a curious mind. How about a crab safari where you get to catch King crabs straight from the ocean, trying your hand at some ice fishing or attempting some seal watching? If you are lucky, you might even spot a whale or two.
"It's a real treat for guests who stay here at the right time," says Nilsen, continuing: "Whales are known to swim all the way into the fjord, and at times we've been able to spot them from our windows. I can't guarantee that you'll spot whales, but the surprise when they do turn up makes for an incredible memory. Not unlike winning the lottery actually," Nilsen laughs. On land you may also explore the area by hiking, not seldom on paths trod up by flocks of reindeer. At 70 degrees north the area's green but windswept nature is a stark contrast to the lush forests and mountainous topography of the south, providing an experience in itself.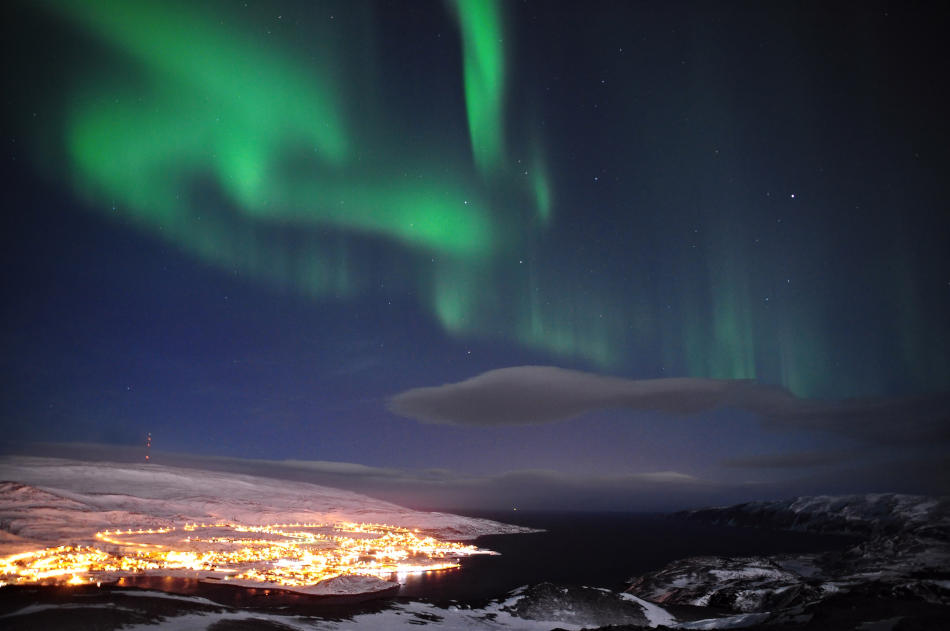 A warm-hearted welcome
If the nature of Varanger is mysteriously bare and callous, this is contrary to the welcome you will receive at Polar Hotel. "We're genuine, generous and engaged," Nilsen says without a trace of doubt when asked about the defining features of the hotel's staff. "The fact that we're a private hotel as opposed to a chain allows us to focus on what's important to our guests specifically. That is reflected in everything from our rooms to our food."
Speaking of food, Polar Hotel makes all meals from scratch, from the searing hot breakfast loaves – "we even bake bread for the local nurseries and kindergartens," says Nilsen – to the crispy fried cod tongue, a not-to-miss northern delicacy that guests are known to call to pre-order. All food is naturally local, as Nilsen herself goes down to the harbour to get fresh fish when available. And the effort pays off. "Indeed, guests do compliment our food – even after they've gone," Nilsen confirms. And so, all that is left at the end of the day is curling up in a soft bed in one of the hotel's newly renovated rooms and wait for the fresh sea air to work its sleep- inducing magic. At Polar Hotel, that is only a slice of the magic you will experience.
For more information, please visit: polarhotel.net and arctictourist.no
Subscribe to Our Newsletter
Receive our monthly newsletter by email