Polaris Villas: Find luxury and peace in Finnish Lapland
By Molly McPharlin | Photos: Polaris Villas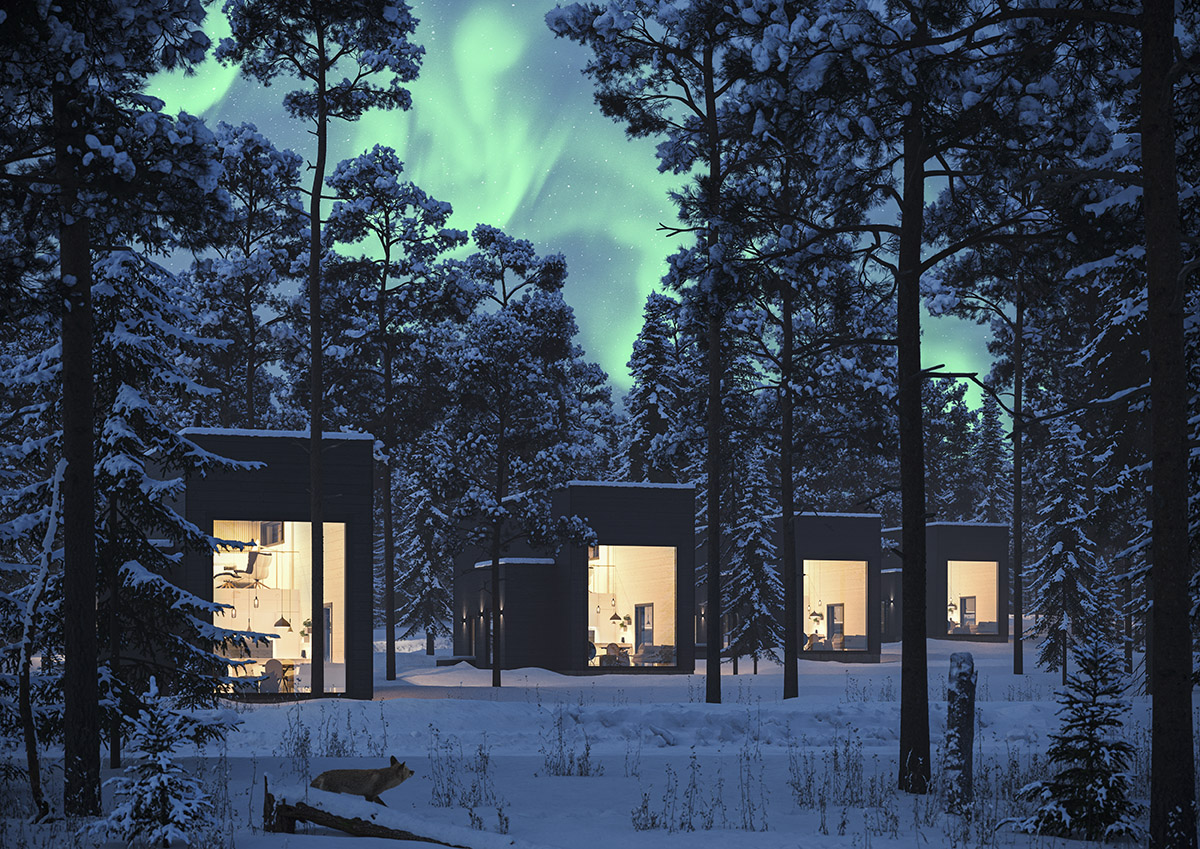 With four-metre-high windows overlooking the unspoiled forest and waters of Lake Jeris, and bathroom windows that allow guests to see the northern lights from their tub, the modern and sustainable Polaris Villas is the ideal accommodation from which to experience the vast, quiet beauty of Northern Finland.
Opened in 2022, the modern log cabins of Polaris Villas are located half a kilometre from the famous Pallas-Ylläs National Park and a 20-minute drive from the village of Muonio. They boast a private outdoor sauna and Jacuzzi, plush beds with high-quality bedding, Finnish-design-inspired interiors and fully-equipped facilities to ensure a comfortable stay. The remarkable views and diversity of the area can be experienced by boat, ski, reindeer or even husky safari. The point at which the cleanest air in the world has been measured is just 4 kilometres away.
Matti Pakula, the owner of Polaris Villas, had a lifelong interest in developing different forms of living and sustainable tourism. He has a passion for the Finnish north, and Polaris Villas is the realisation of his dream to establish a peaceful holiday retreat in the heart of Lapland. The cabins are designed and operated with a deep respect for the surrounding nature, and today are in line to receive several sustainable tourism certificates.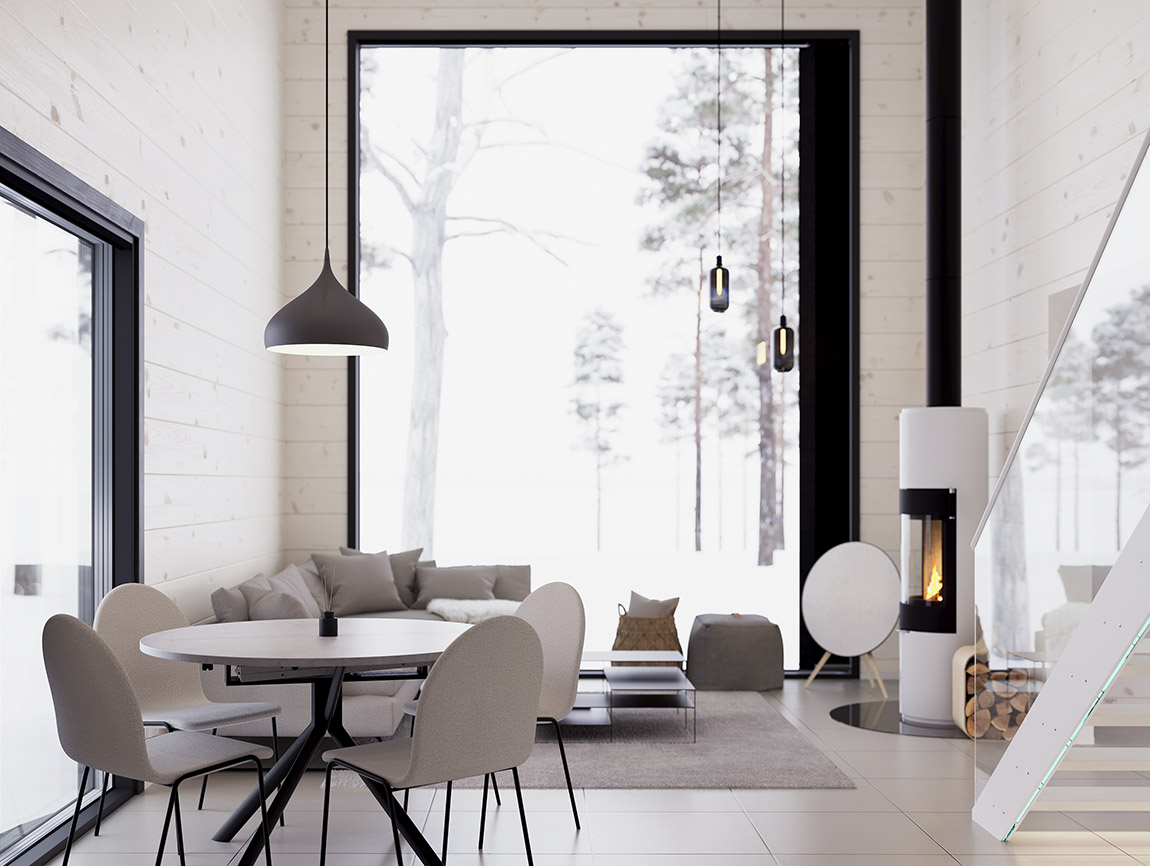 The area is rich in nature. Near the villas, gentle reindeer roam and swans flock in winter. There are hiking trails and the most extensive network of Nordic ski tracks in the world. For fishing enthusiasts, the lakes are rich in local varieties, and the Fish Library of Finland is nearby. For culture and history, there are galleries, a UNESCO World Heritage Site and Sami historical centres with exhibitions focusing on Sami culture.
The village of Muonio and its surrounding region, famed as the happiest place in Finland, is home to a variety of restaurants, farms and local food shops. Polaris Villas is situated in the borderland between Finland and Sweden, where three languages are spoken – Finnish, Swedish, and Sami. In this area, the cultures are both distinct and interlinked.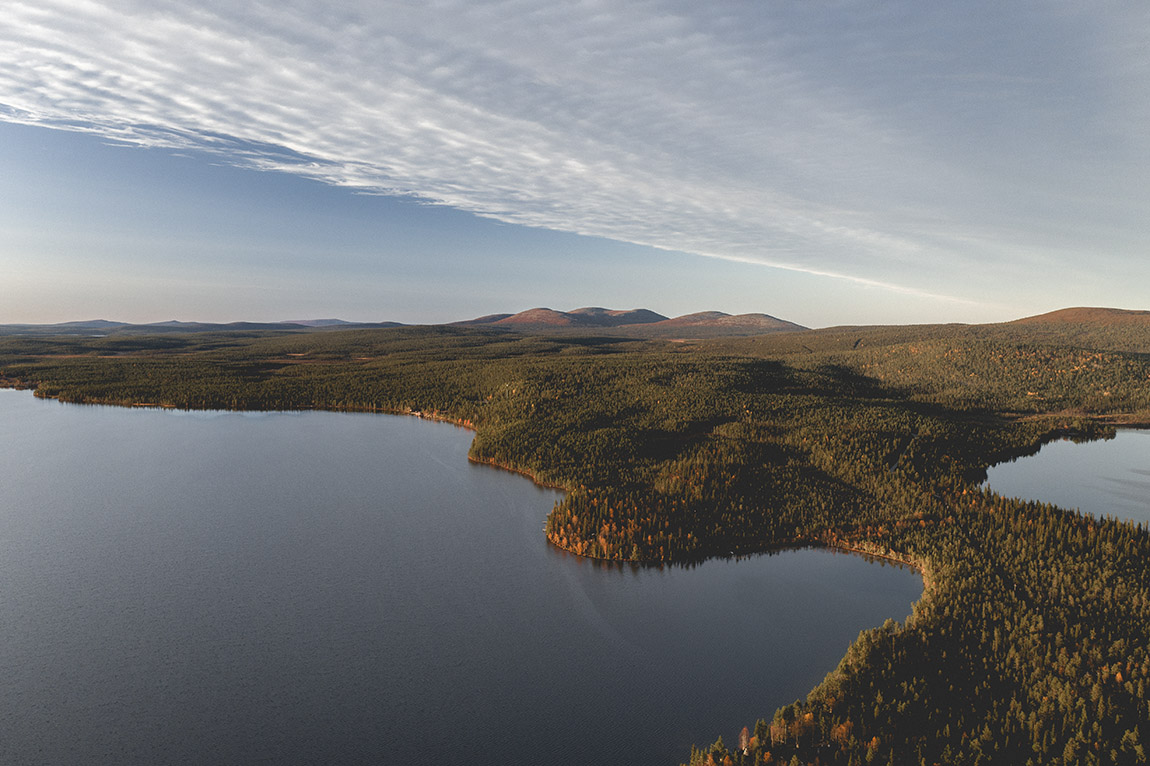 "We want our guests to have a luxurious stay, while also experiencing authentic local living and fresh food," says Hanne Junnilainen, the manager of Polaris Villas. "If guests want privacy, they'll have it. But if they want to communicate more, we are happy to be there. We tailor for every kind of vacation."
Web: www.polarisvillas.fi Instagram: @polarisvillas
Subscribe to Our Newsletter
Receive our monthly newsletter by email