Pulsa Station: Labour of love: a 19th-century railway station restored to former glory
By Ndéla Faye | Photos: Pulsa Station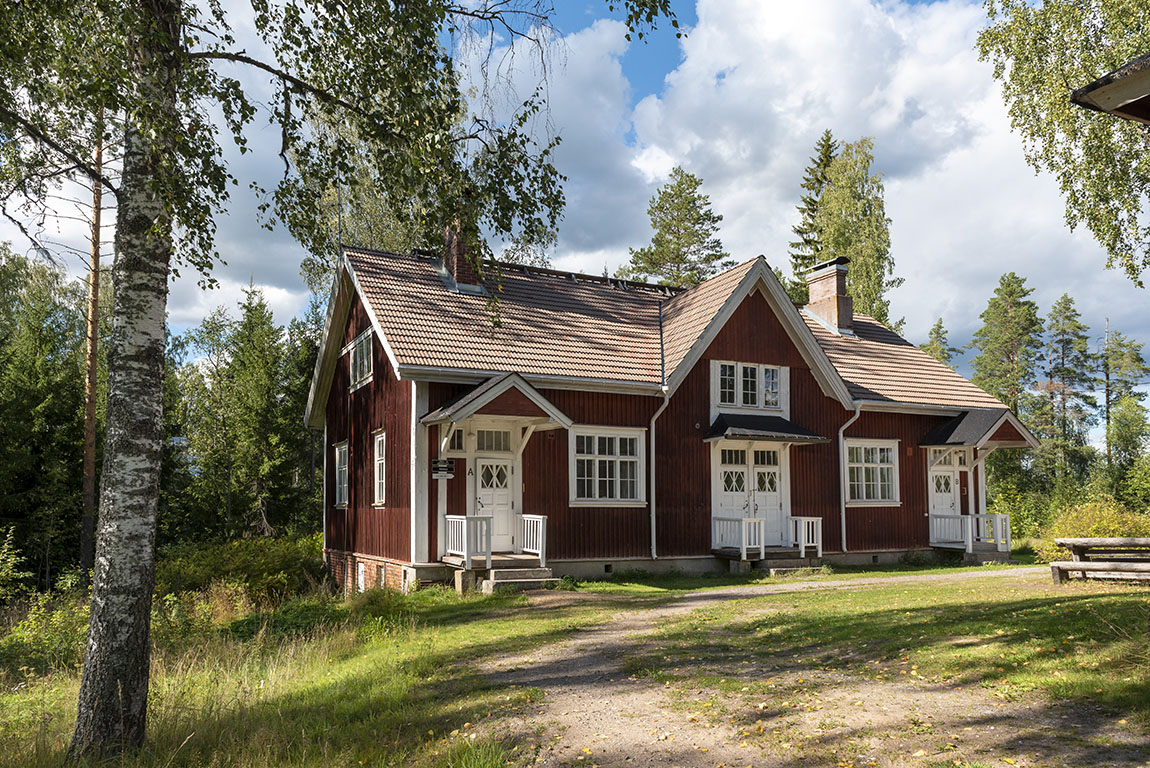 This little hidden gem has amassed a loyal visitor base purely through word of mouth. Located in the countryside idyll of the South Karelia region of Finland, the old railway station was neglected and deserted, until a couple set out on an ambitious mission to rescue it – and turned it into a thriving small community, along with a boutique B&B, café and shop.
In 2014, Petra and Lasse Karjalainen set out on a mission: to save the run-down and deserted old railway station of Pulsa, located around 20 kilometres from the city of Lappeenranta. The railway station has a long and colourful history. In the 1870s, due to its proximity to Lappeenranta, Pulsa was a very busy transport hub for travellers journeying between Helsinki and St. Petersburg. The railway connection in Pulsa was opened in 1870 – and the remote village became instrumental in the rapid development of the industrial world.
"By the standards of the time, you could travel to the other side of Europe quickly by train, and at the end of the 19th century and the beginning of the 20th century, Pulsa was in its heyday. Several famous paintings were painted here, such as the well-known Golden Age painting Mother by artist Elin Danielson-Gambogi, whose sister lived at Pulsa Station," Petra Karjalainen explains.
The railway station comprises 20 buildings, including seven apartments that used to house the station workers. The buildings have had many functions throughout the years. At one point, they served as a rehabilitation residence for alcoholics. For many years, the station buildings stood uninhabited, but they were still in fairly good condition. "The people of the region no longer needed Pulsa's station village, but to us, it seemed like the village needed them," Petra says with a smile. Today, the station buildings have been lovingly restored to their former glory, and Petra and Lasse have turned them into a shop, café and boutique B&B.
And so began a seemingly endless renovation project, which is purely a labour of love. "We are not doing this to make a profit. All the money we make goes into maintaining the village," says Petra. She is a Swiss interior designer by trade and Lasse is originally from Pulsa. As a child, he travelled to school with the local train from Pulsa station.
A countryside getaway in a boutique B&B
The station village includes the main station building, which is also home to two shops, a café and bakery. "Our specialty is a three-cheese savoury pie, which is an old recipe that has been passed down to me from my mother. Our caramel lingonberry cake is an all-time favourite among visitors, and people travel all the way from Helsinki to try it," Petra says.
In addition, there are a number of old railway workers' apartments equipped with modern amenities, saunas, cellars and storage buildings. The boutique B&B offers guests self-catered accommodation from the beginning of May to the end of October each year – except for the Pumpmaster's house, which is available to rent throughout the year, as are the station café and shop.
Petra has put her interior design skills to good use, and the uniquely decorated houses all have their own look and feel. They are a playful mixture between old and modern design. "I want to offer guests a visual experience, with hints of modernism and romanticism dotted throughout. Each accommodation has its own look and feel," she explains.
Pulsa station's lifestyle shop is located in the outdoor library building. The red, former brick building is also beautiful on the inside, and the shop offers a selection of decorative items, furniture, textiles, kitchen accessories as well as gift items.
Each year, Pulsa Station attracts some 40,000 visitors, and Petra is very proud of that achievement. "Due to our remote location, Pulsa is not exactly the type of place you would come to, unless you meant to come here. Many people who live in Lappeenranta think of Pulsa Station as their living room. It's a cosy place to come and spend some time, enjoy the views and buy things from our shop and café. We're very proud that we have managed to give Pulsa Station a new lease of life, as it deserves," she concludes.
Web: www.pulsanasema.fi Instagram: @pulsanasema Facebook: Pulsan Asema www.gosaimaa.com www.visitlappeenranta.fi
Subscribe to Our Newsletter
Receive our monthly newsletter by email