Pyhäkuru Rock Adventure Park: Experience an Arctic adventure park
By Ndéla Faye | Photos: Pyhäkuru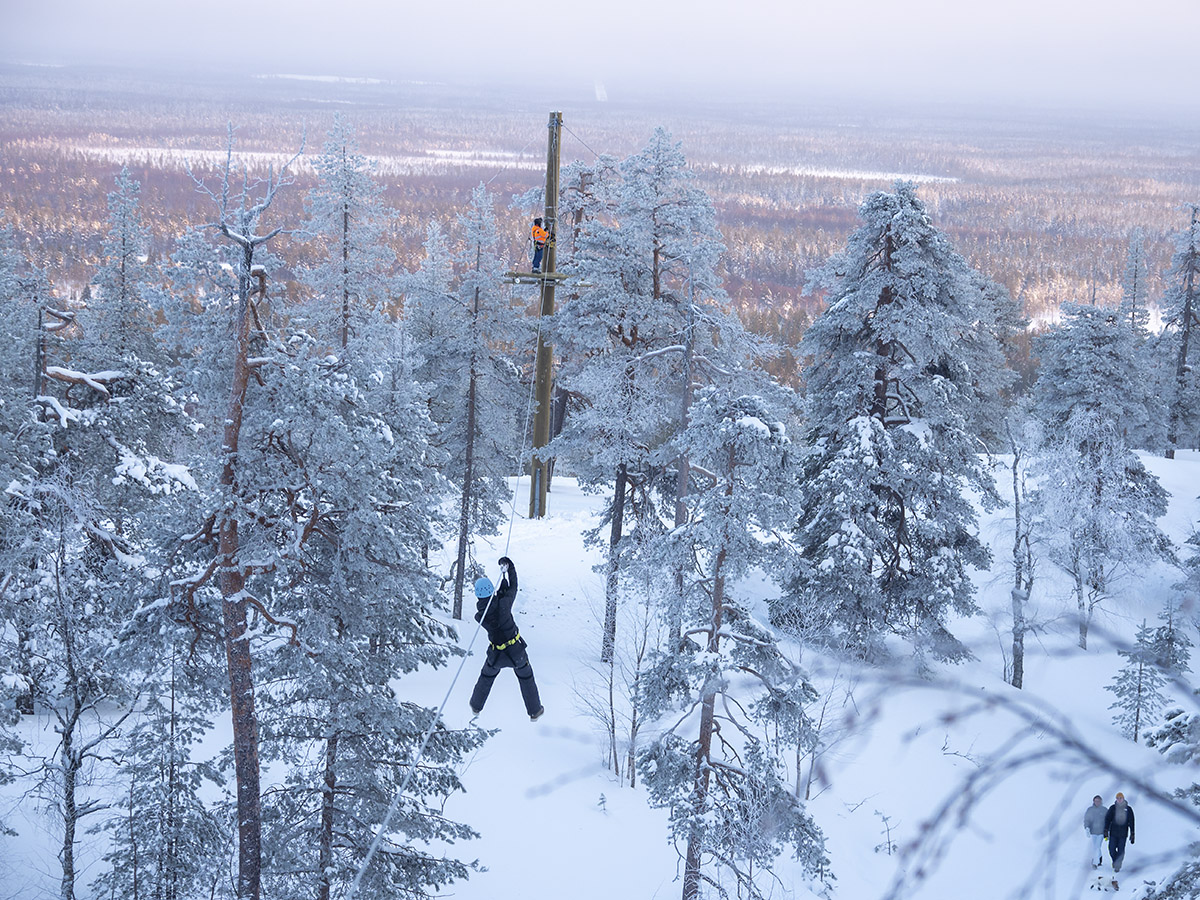 Visitors wanting to take in northern Finland's scenery from a completely new viewpoint, look no further! The Pyhäkuru Rock Adventure Park is a newly-opened rock-climbing park that offers unique experiences for all kinds of adventurers.
From climbing up a steep rock wall and exploring ancient rock formations, to traversing a rope bridge and zip-lining, the Pyhäkuru Rock Adventure Park offers a one-of-a-kind experience.
The Pyhäkuru Rock Adventure Park is open year-round, and draws adventurous souls from around the world. Each season has its own magic: in the winter, guests might be lucky enough to spot the northern lights; in the summer, they can revel in the midnight sun; and in the autumn, enjoy 'ruska' – when the trees' foliage turns into stunning shades of yellow, red and orange. "On clear days, visibility is up to 100 kilometres over the incredible natural landscape. It's truly breathtaking," says park master Antti Siltala.
The adventure park is located in the popular ski resort of Pyhä, and a ten-minute walk from hotel Pyhätunturi. It is easily accessible via airplane, car and public transport. The adventure park is also situated right by the Pyhä-Luosto national park, where visitors can enjoy stunning views across the untouched nature and the surrounding taiga.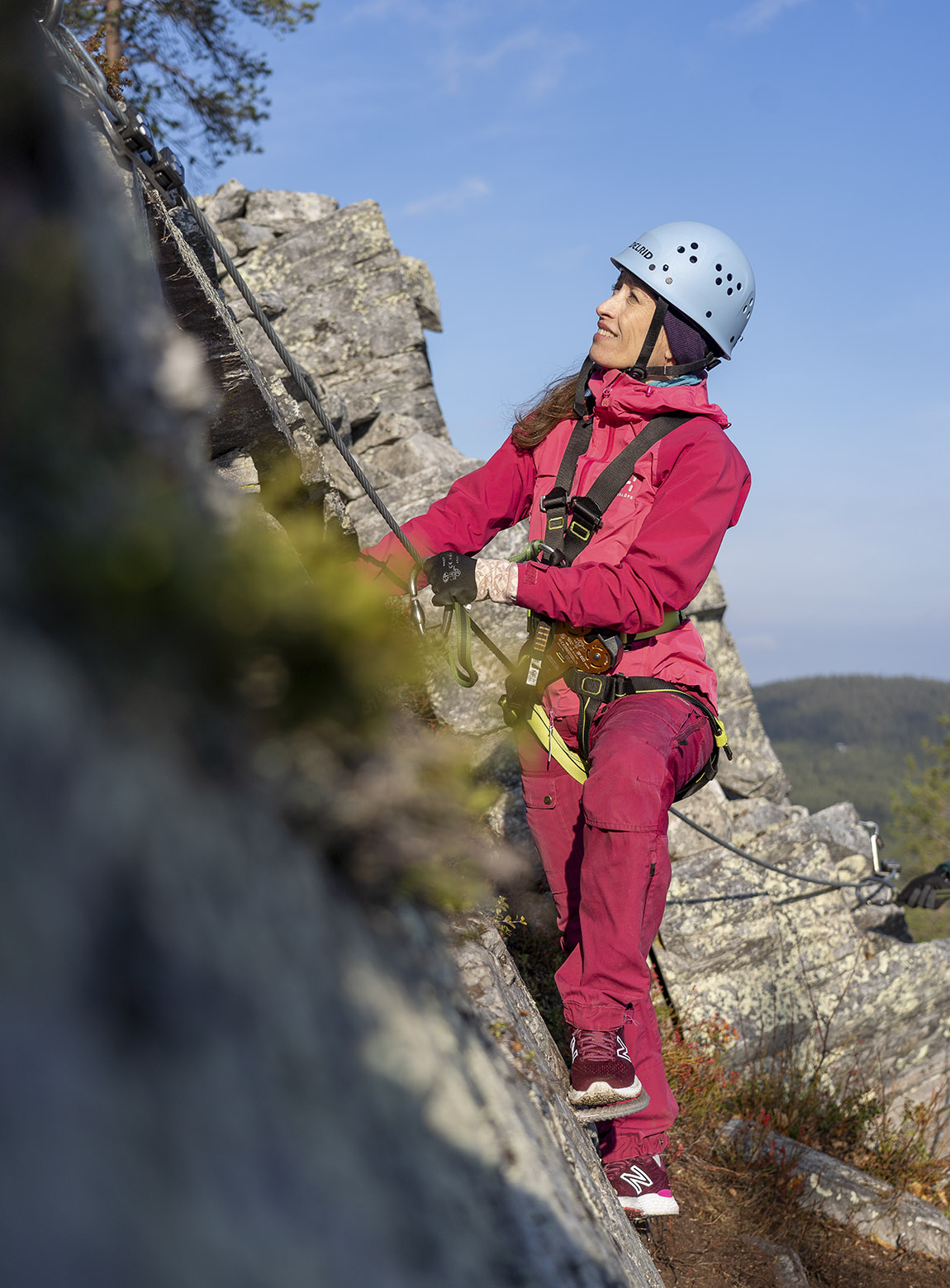 Adventures for thrill-seekers
For those wanting to push their thrill-seeking one step further, Pyhäkuru offers a night-time adventure, where climbers use headlamps – and sometimes the glow of the northern lights or the moon – to light the way. Pyhäkuru Rock Adventure Park has three climbing routes, which cater to different experience levels. "The minimum height requirement for climbers is 120 centimetres, but apart from that, the routes are accessible for everyone. Safety is of course our top priority, and this is a fun activity to try with the whole family," Siltala says.
In addition, the adventure park also offers an adventure day in the Pyhä-Luosto National Park, where guests will get to visit a local Amethyst mine and even dig for their own crystals.
In the winter, guests can also try ice-climbing at same spot, run by Bliss Adventure. "It's a very unique experience. Not much beats rock or ice climbing surrounded by gorgeous views and ancient rock formations in Finnish Lapland. This is not just an adventure, it's an experience!" the park master concludes.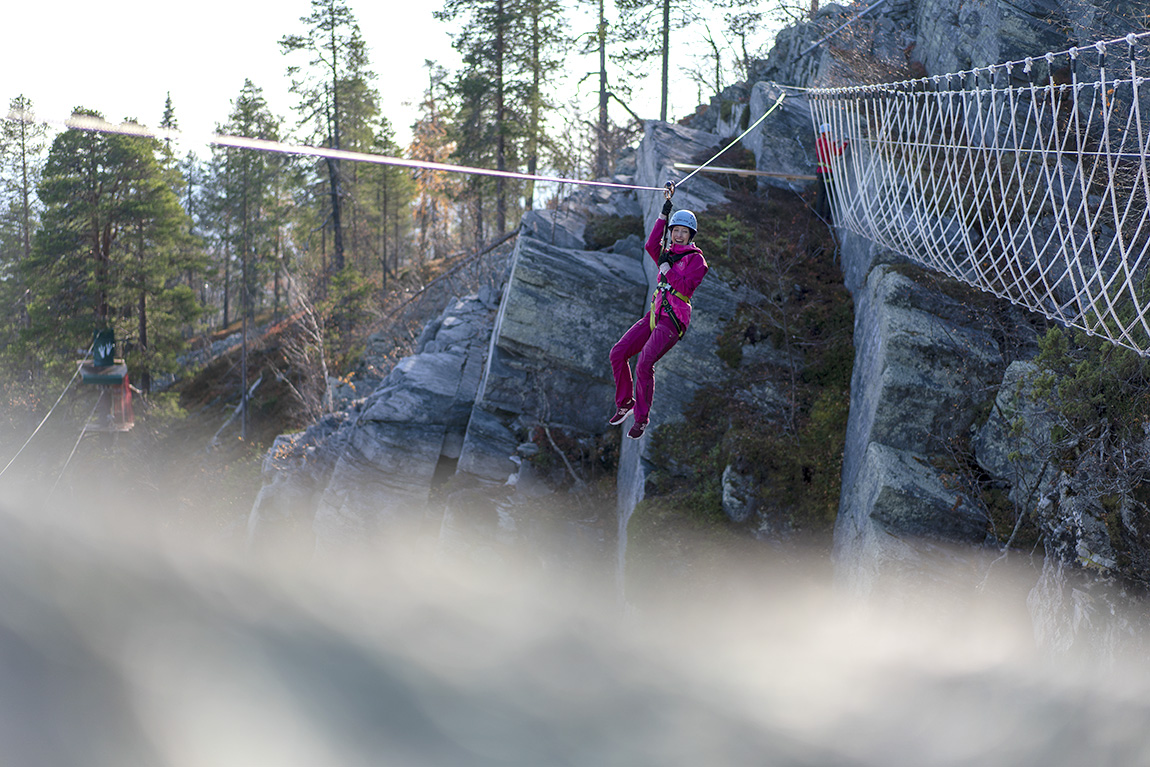 Web: www.pyhakuru.fi Instagram: @pyhakuru Facebook: pyhakuru
Subscribe to Our Newsletter
Receive our monthly newsletter by email