Reaktor AS: Transforming negative spaces into positive places
By Hanna Andersson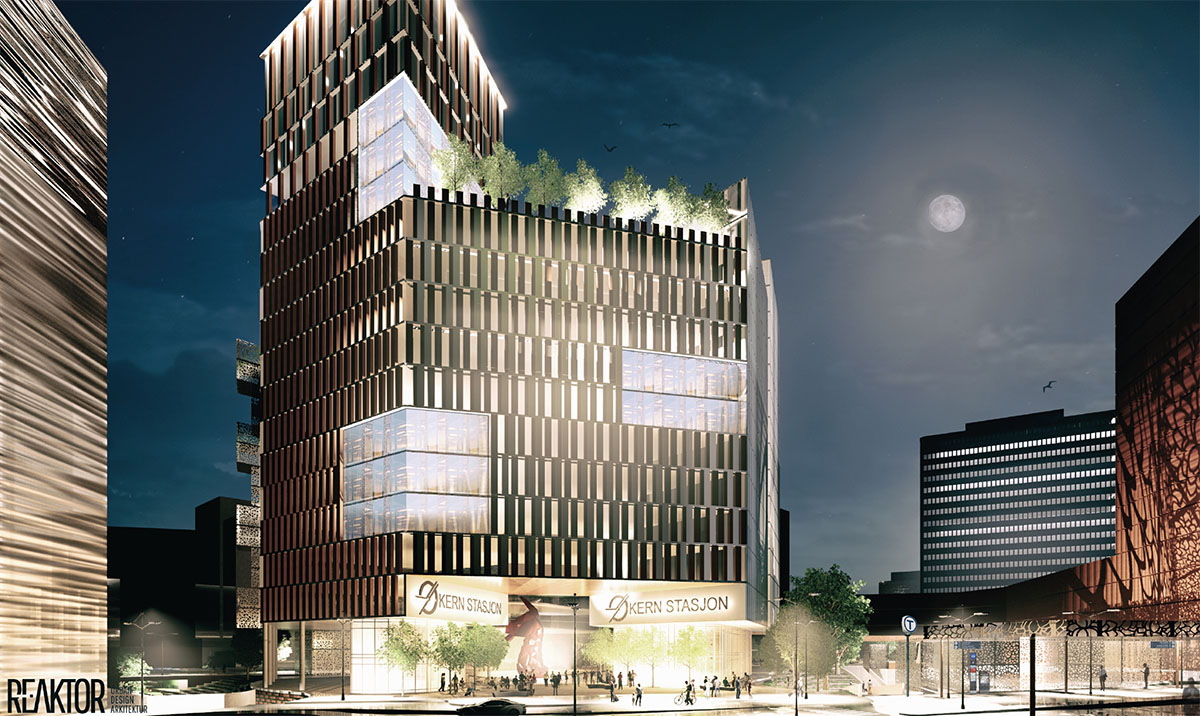 All cities have some negative places: those lost, unattractive areas where people simply do not want to be. It takes a special breed of architect to find the opportunities in these unwanted locations and transform them into something attractive and enticing.
Reaktor AS is an urban design architecture firm based in Oslo that possesses this rare quality. "The name Reaktor was chosen because we react to negative spaces in cities, with ideas that will transform these into positive places where people want to live, work and relax," says Helge Aarstad, civil architect, CEO and founder.
Økern urban renewal project
The Økern area in Oslo, which is located right next to a trainline and underground station, is one of the areas that has been seen as a negative space – unappealing and lacking in purpose.
Reaktor AS has been creating a new, enticing connection between the underground station and Økern's residential, commercial and retail areas. It features a park, designed to draw light into the core of a new multi-storey building above the underground station. The design will also improve accessibility, create cross-connections, and enable 24-hour activity.
"This design will bring the different Økern functions together as there will be no barriers," says Aarstad. "When you exit the subway station, you'll walk towards the sun and the park, which we have designed as a 'pocket park', inspired by New York's High Line."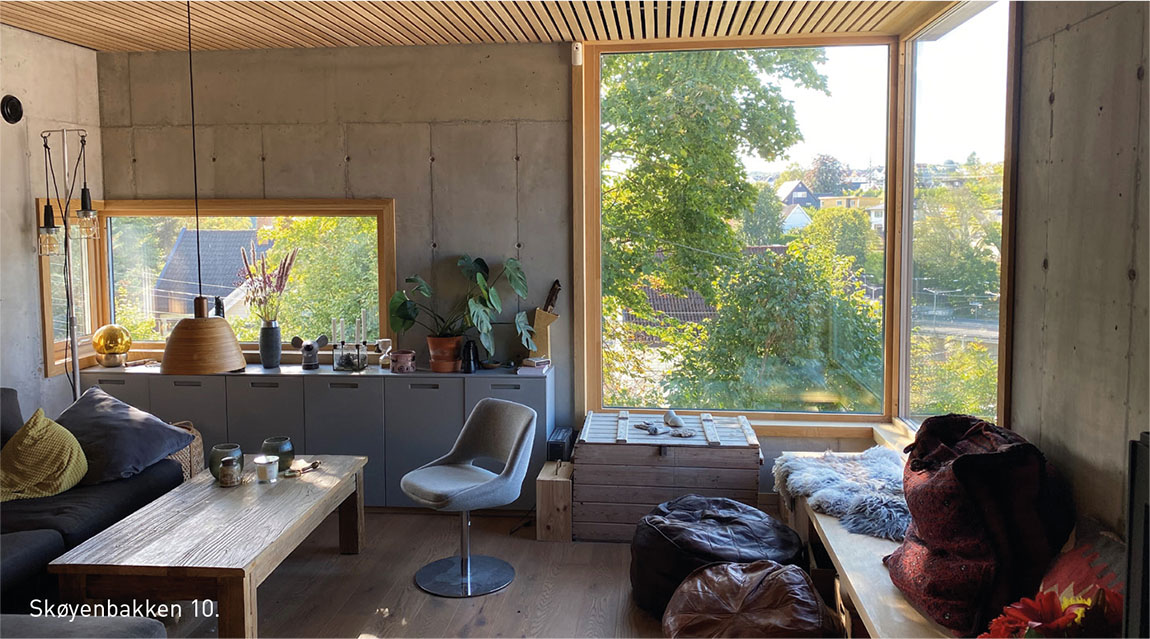 Skøyenbakken 10 residential extension
Another project where Reaktor AS had to get creative with a negative space is a residential project at Skøyenbakken. The client wanted to alter their home so that they could continue to live there for the rest of their life. As such, it was important to have all the main functions on the ground floor.
To do this, Reaktor AS designed an extension that fits into an otherwise unwanted area. It provides both a contrast to the main building and an enhancement to the garden. It's made of rustic materials and features climbing plants, which grow across the walls.
"The new space doesn't compete with the main building but offers a contrast and a modern feel, which works very well with the garden. It is made from concrete both inside and out, with oak details. The idea is that the black façade will be a part of the garden," Aarstad explains.
The complicated and the complex
The complicated, the complex, and the sometimes-tricky projects are those that appeal to the Reaktor team the most – challenges where creativity is needed to make it work.
"There can be many barriers to a good outcome, such as local authority rules, neighbours, laws and other restrictions. These force us to think hard about what we can do with what is available to us. In summary, we look at the negative areas and find ways to make them positive places for people," Aarstad explains. "For example, many would find it difficult to make an urban railway track look attractive. But we think about what makes it great, like the fact that it brings places and people together, and that it's a part of the community."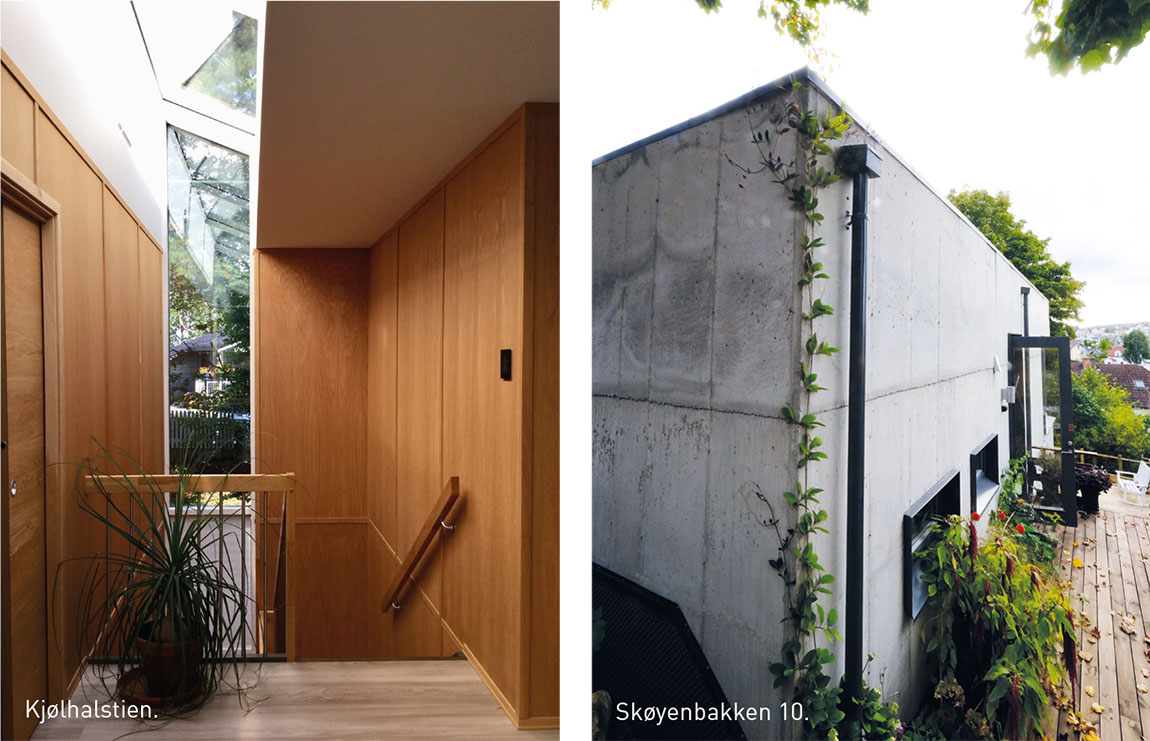 Clients are a part of the creative process
The architecture firm was established in 2016 and has a diverse team of six. With different backgrounds and experiences, they generate ideas but also possess all the skills needed for efficient and professional project delivery. Clients have commented that they feel included in the creative process, with the small team able to respond quickly to emerging customer requirements.
"You have to be flexible and listen to both your team and the customer or the partners. Because we are such a small organisation, we have to have a good network and a good way of communicating," says Aarstad.
When creating a new space, sustainability is important for the Reaktor team. They want to create designs that are robust over time, and that can handle more transformation. "We want to be able to look at our projects in ten years' time and see that they continue to develop in ways aligned with the transformation process that Reactor AS created at the beginning," the CEO and architect concludes.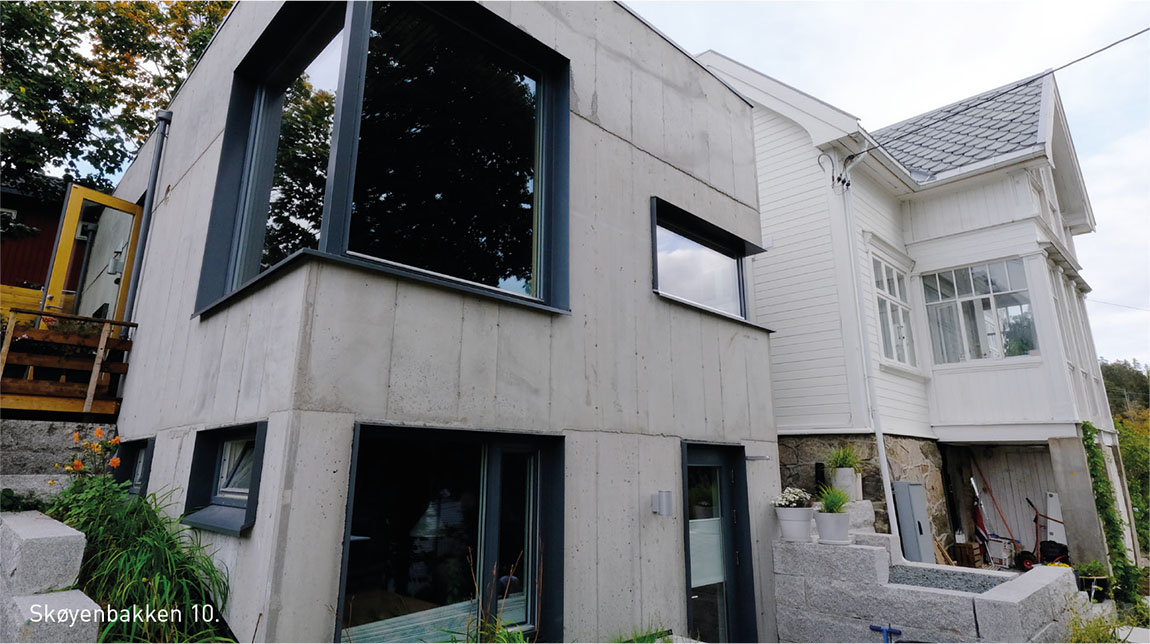 Web: www.reaktor.as Facebook: reaktorene
Subscribe to Our Newsletter
Receive our monthly newsletter by email