Resort Naaranlahti
Text: Mari Koskinen | Photos © Kimmo Ervola, Resort Naaranlahti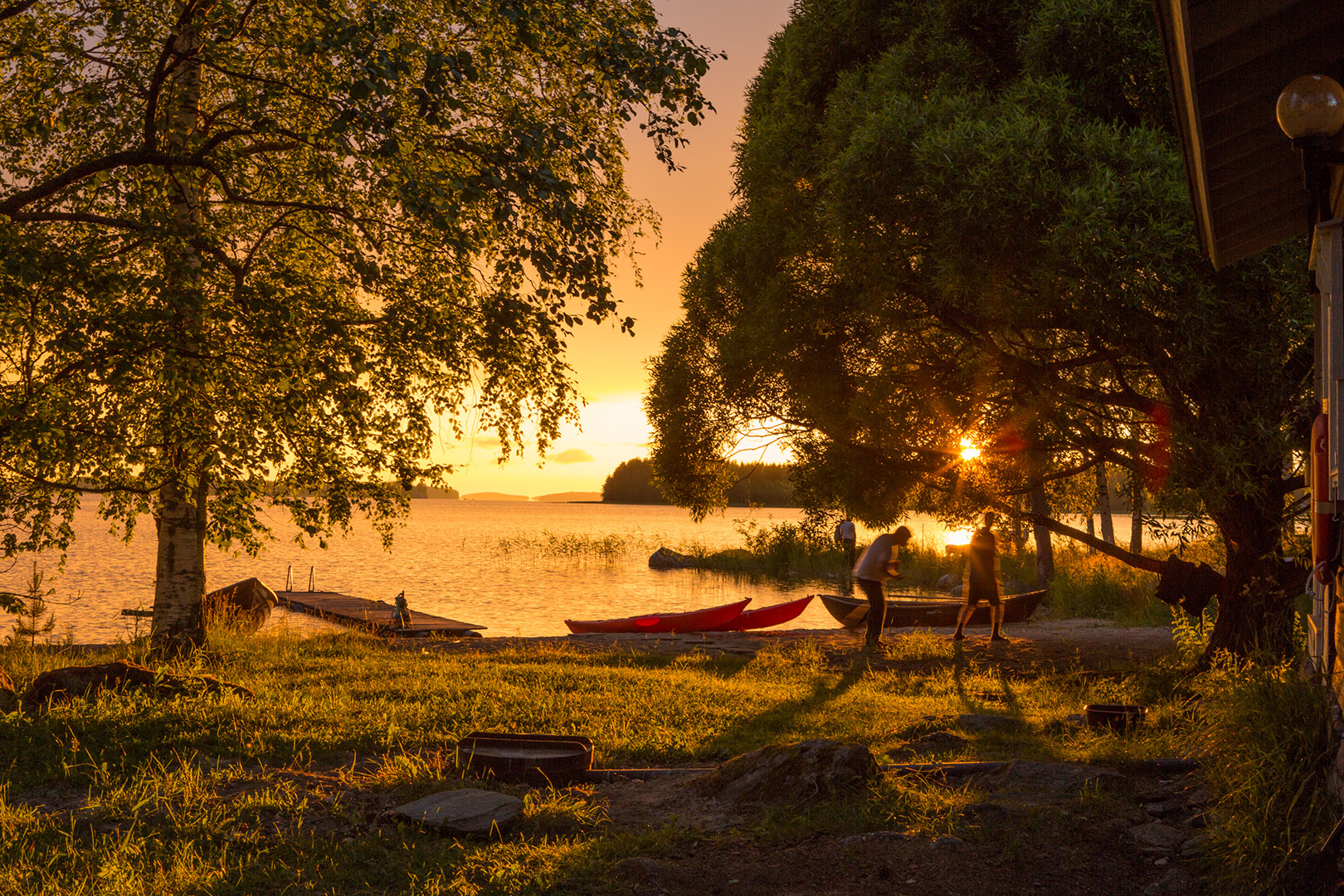 A charming farm stay with action for the whole family
I n the picturesque landscape of northern Saimaa lies the Resort Naaranlahti, offering accommodation and fun farm and water activities in an exceptional landscape all year round.
Resort Naaranlahti is located in Punkaharju by Lake Puruvesi in eastern Finland. Most guests arrive by car or motorbike, but the resort can also be reached by water from the many towns in the Saimaa area. Its charming atmosphere attracts both Finnish and international guests.
The family-owned resort welcomes guests warmly and ensures that everyone will have a refreshing stay. "This is also our home, and we want to welcome our guests as if they were family," says Janne Hänninen, owner of the resort. "It was my grandfather who started the resort, and we have been open for 55 years now and are constantly developing the area. We live respecting the nature's cycles and the four seasons. We invite the guests to take part in our down-to-earth lifestyle, if they want – or they can just unwind and enjoy the beautiful nature and picturesque landscape."
In the peaceful and relaxing Naaranlahti, a good night's sleep is guaranteed. The cosy B&B rooms and apartments have their own kitchenette and bathrooms, and guests have access to the beach, rowing boats and traditional Finnish sauna. Naaranlahti also has well-equipped cottages for rent, which have their own beach, rowing boats and plenty of privacy, but are still within walking distance of the main building. The resort can accommodate up to 90 people, and they cater also for private events.
The wonderful, pure nature of Naaranlahti offers plenty of options for great activities. "You can, for example, go swimming, horse riding, cycling, paddle boarding or canoeing," reveals Hänninen,when asked about some of the activities. "You can explore the Lake Puruvesi closer up by hopping on one of our motor boats, and go fishing or take a drive to the cute islands nearby for a picnic." The surrounding forests offer other activities, like hiking on marked routes, or guests can truly experience the Finnish way of living and go berry or mushroom picking – an unforgettable experience for the whole family.
The resort stays open all year round. There are many activities available also in the winter, like cross-country skiing, snow mobile rides, ice fishing and ice swimming. "We also arrange events, like Puruvesi Swimrun this summer," Hänninen adds. "It combines trail running with open-water swimming, and it will be a memorable race running through little islets – set in the picturesque Saimaa scenery." The event takes place on Saturday 29 June.
naaranlahti.com Facebook: naaranlahti Instagram: @matkailutila_naaranlahti
Subscribe to Our Newsletter
Receive our monthly newsletter by email