Ribe VikingeCenter: Visit the Vikings!
By Karen Gilmour Kristensen | Photos: Ribe Vikingecenter
An ancient Danish town is home to a reconstructed Viking settlement, where actors in costume help to bring the past to life. Inspired by local archaeological finds, Ribe Vikingecenter offers a glimpse of daily life over a thousand years ago, in houses, craft workshops and a marketplace.
Open every year from May until October, the centre organises lots of events and activities throughout the season. As spokesperson Diana Bertelsen puts it: "We're not a museum – we're an activity centre."
That's because tourists and school groups are invited to get hands-on with the Viking Age. In the town of Ripa – the Viking name for Ribe – you can see the smith and other craftsmen working and "get your fingers in the bun dough", Diana explains.
Ribe is the oldest town not only in Denmark, but in the whole of Scandinavia. Founded in 700 AD, the town soon became a buzzing metropolis. "People came to Ribe from far and wide," says Diana. "It was widely known as the place to be if you wished to trade your goods. Today, we have re-enactors from countries like Germany and the Netherlands, which adds to the authenticity. You'll hear several languages walking around Ripa, just as the Vikings did more than a thousand years ago."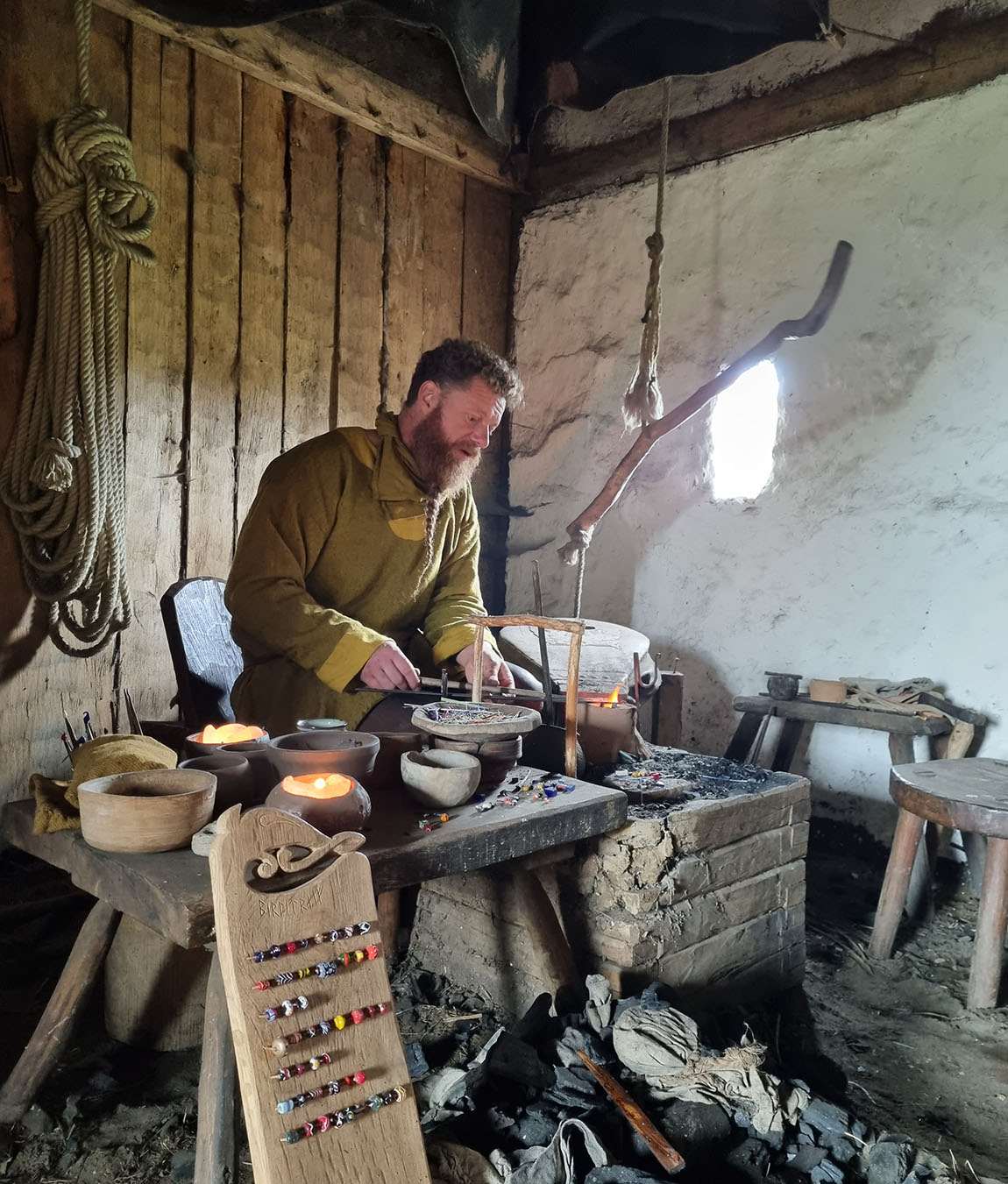 Each year, Ribe Vikingecenter welcomes visitors from all over Europe who are keen to learn more about these celebrated ancestors. However, some people find it hard to square their experiences at the centre with what they've learned in history lessons.
"We focus on all the aspects of the Viking age – not just the raids," Diana explains. "But some visitors are confused by this, since many only know about the violent warrior Vikings. The truth, however, is that very few of the Vikings left Scandinavia. The majority were farmers and stayed behind, taking care of the community."
Denmark has a lot of Viking attractions. However, Ribe Vikingecenter is the only one focusing on the entire Viking age during the years 700-1000 AD; the others mostly focus on specific finds or shorter periods of time within the Viking era. But according to Diana, it's important to explore the complexity of the entire timeline, in order to understand modern Denmark.
"Those 300 years were defining for Danish culture," she says. "The Vikings excelled in trading and ship-building, and Denmark became a unified kingdom during that time – all things that have laid the grounds for the society we have today."
Web: www.ribevikingecenter.dk Facebook: Ribe VikingeCenter – the official site Instagram: @ribe_vikingecenter
Subscribe to Our Newsletter
Receive our monthly newsletter by email