Ro Copenhagen: Reconnecting with inner peace
By Trine Jensen-Martin | Photos: Ro Copenhagen
Jewellery can be evocative and inspirational, and do much more than simply enhance a look, an outfit, or a certain style. At Ro Copenhagen, they have a passionate approach to creating beautiful and meaningful jewellery, and they want each piece to help lift your spirit, to remind you to stay in the moment, and to centre yourself in you.
Established in 2015, Ro Copenhagen (directly translated as 'Calmness Copenhagen') is a unique concept in jewellery making. The idea behind the name and the brand's philosophy came from the designer finding a sense of inner peace in the very process of creating jewellery. "We truly believe in what we do," explains Nanna Marie Lund from Ro Copenhagen. "We actively choose not to succumb to stress, and our designer only creates what feels right."
This is a company like no other, which at every stage of production and sales does things its own way, always with calm and a sense of purpose. The designer prefers not to take too much credit for her striking creations, and as a company they don't yield to market demands; they don't do ever-changing collections that follow the fashion calendar or trends, nor do they hold sales or succumb to mass production. They never compromise on their vision in order to fit with the market, with seasons or demands, because what they create must always feel right. And this is the very core of Ro Copenhagen: the calm that comes with something that just feels right.
Beautiful reminders of inner peace
The jewellery made by Ro Copenhagen is created and crafted with the utmost care and attention to how the owner of each piece will feel when wearing it. "We hope that our customers will feel grounded by our pieces of jewellery," says Lund, "that they will be reminded to just stop for a moment, to breathe in and to feel the calmness."
Their approach to jewellery goes beyond the materials and the designs themselves; it is more about finding a sense of calm in the everyday, a place of peace inside. The focus for Ro Copenhagen is on creating pieces of jewellery that can help you reconnect with yourself. But the materials are hugely important too, as is the process of creation. There's no rush at Ro Copenhagen – they wait for the right quality materials, and each piece of jewellery takes its time. They only use 18-carat yellow or white gold, as the longevity means that the pieces will last forever, and the stones and gems they use are all responsibly sourced. There's no guilt attached, as each piece of jewellery is sustainable, durable and 100 per cent ethically obtained.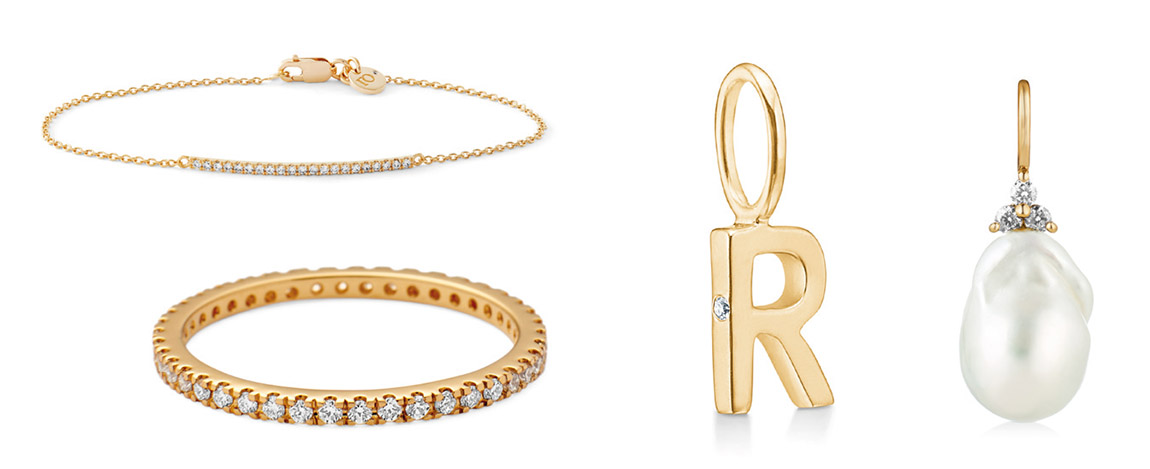 It's all in the name
"We try to create a brand where the name itself is crucial," Lund explains. "There really is calm in everything at Ro Copenhagen." Lund exudes that very sense of calm herself, and it's also evident in the working environment at Ro Copenhagen. It's crucial to the designer, who founded the company, and it is encouraged in every part of the business: from the initial ideas stage to the sourcing of metals and stones, through to sales.
"The name commits us to our vision and philosophy," Lund elaborates. And this dedication extends to the suppliers and stockists they deal with. Most businesses, however small or large, tend to have plans for future change and expansion, but at Ro Copenhagen there's a different approach. "We believe in every part of the process, we believe in our products and how we share the sense of calm with our customers, and we plan to stay as we are," says Lund, passionately yet calmly.
With a very successful online shop and 46 stockists across Denmark, Norway, Spain, Germany and the UK, the team of only seven people at Ro Copenhagen remain calm and positive in the face of success, because they stick to their beliefs and live by them.
Ro signature diamond
All the pieces created by Ro Copenhagen are characterised by simple, clean design, which is often seen as classically Danish. "The designer has a Danish minimalist approach to the design process," Lund explains.
The style is classic and timeless, and much like the materials will last a lifetime, the design of the pieces will never go out of fashion, as they're not created in response to trends. Each piece of jewellery has a tiny Ro signature diamond, which is a discreet nod to those wearing the piece. It is a beautiful, sparkly reminder to stop and look, to appreciate the piece and the moment, and to take time to breathe in, to step away from stress, and to connect with the calmness inside.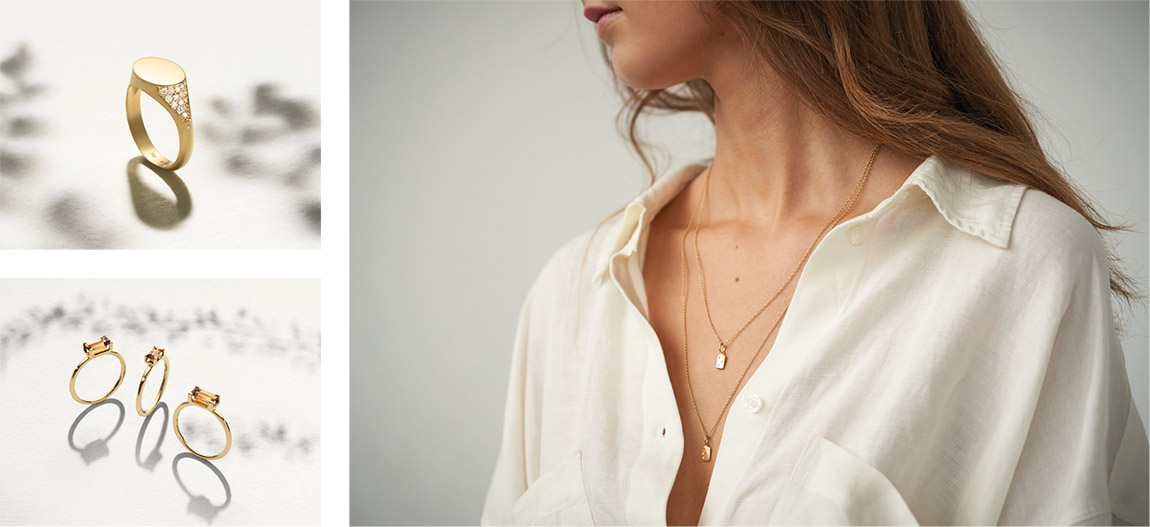 Web: rocopenhagen.com Facebook: Ro Copenhagen Instagram: @rocopenhagen
Subscribe to Our Newsletter
Receive our monthly newsletter by email