Rodebjer: Grounded in green
By Emma Rodin | Photos: Rodebjer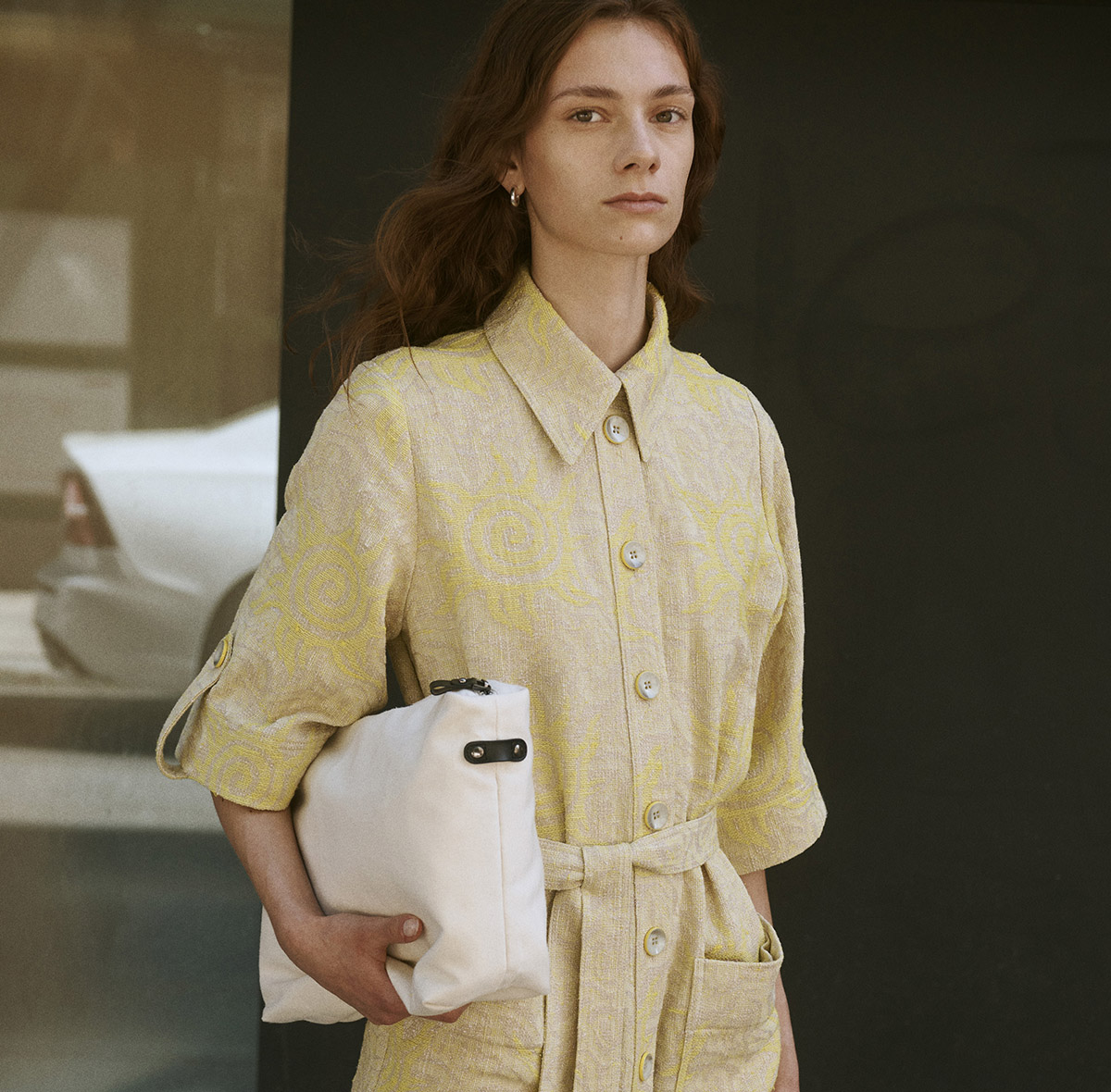 Dressing the modern woman on the move, Rodebjer has had a seat on the international fashion scene for more than two decades – not only thanks to stunning yet functional designs, but also because of the brand's strong sustainability values.
Borrowing its name from founder and creative director Carin Rodebjer, the award-winning fashion brand Rodebjer creates pieces with wit, heart and conscience. Comfortable garments such as slouchy suits, draped kaftans and iconic prints are part of the brand's signature look, all respectfully designed with the modern woman's day-to-day life in mind.
Growing up on the barren Swedish island of Gotland, Carin Rodebjer was brought up to respect the nature and animals around her. She learnt the value of responsibility and resourcefulness from an early age, and eventually brought these beliefs through to Rodebjer as well.
Indeed, sustainability is a core element of Rodebjer and a pillar of the brand's sustainability strategy.
Rodebjer has committed itself to fostering mindful consumption habits, presenting collections that are lasting in both quality and style. The S/S22 collection is over 60 per cent consciously produced, featuring sustainable fabrics such as organic cotton, sustainable viscose and recycled leather, which align with the brand's ambition for a more sustainable path within fashion.
"We consider our efforts each step of the way, from focusing on European production locations and limiting our means of transport, to our brand packaging and using surplus and leftover fabrics in current and upcoming collections. However, we remain highly aware that sustainability improvement is an ongoing process that is never finished. Each and every part of the value chain is important and all steps, small to big, have an impact on our planet," explains Carin Rodebjer.
Ambition aside, it's fair to say that Rodebjer, in focusing its collections on long-lasting quality and style, is already a great inspiration for other brands in the industry. That includes the new S/S22 collection, which is now available online and in Rodebjer stores. It can also be spotted in top department stores and key boutiques in over 20 countries globally.
Web: www.rodebjer.com Instagram: @rodebjerofficial
Subscribe to Our Newsletter
Receive our monthly newsletter by email