Romfarer Architects – Creating spaces and exploring the unknown
Text: Ingrid Opstad | Photos © Romfarer Architects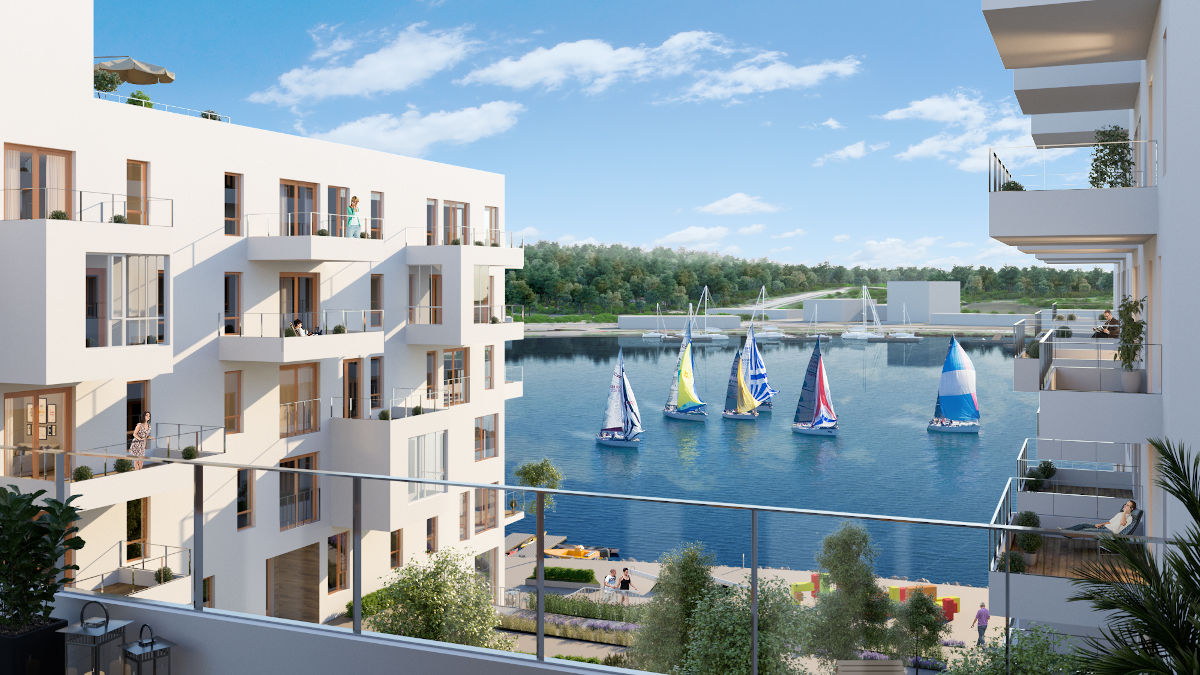 The Norwegian firm Romfarer Architects takes a holistic approach to design in all their projects. By utilising their extensive expertise and experience within the field, their impressive portfolio contains everything from commercial buildings to public building projects and private houses and cabins.
It all started in the summer of 1986, when three young architects and friends created an architecture studio in a small back building in an Oslo courtyard. Today, the creative and diverse team of 14 retain a high level of knowledge and broad experience within the field. Having worked on numerous projects over the years, Romfarer has become an integral part of the Norwegian architecture industry. "We have always had a wide range of commissions in Norway, with both commercial and public buildings in our repertoire. A big focus for us in recent years has been on schools, car facilities and housing projects. In many projects, we work with the restoration and adaptation of existing buildings," says general manager, partner and architect Einar Hjorth Høivik.
Romfarer – exploring spaces
"The name Romfarer is in short terms about creating and building spaces, the word 'rom' is Norwegian for 'space'. Being a 'romfarer' is also about exploring something that one does not know," Høivik explains. This notion of being curious when working with new projects, new themes and new landscapes is something he sees as important in the world of architecture. "We experience great joy in exploring, creating and working with spaces of all shapes and sizes."
Creating entirety
Romfarer Architects is determined to create holistic solutions in all its projects. "There's always a surrounding environment which one must take into account. It is important for us that the surroundings should not be overshadowed by new additions. We prefer to see new projects as a challenge, a possibility to add new ingredients that complement the existing qualities of an area. We simplify, clarify and reorganise spaces to ensure clear logistics and environments where it is comfortable to roam."

Urban expansion in Eidsvoll
Sundet brygge in Eidsvoll is an urban expansion of the Sundet centre with the main emphasis on housing and recreation. It consists of seven buildings containing approximately 300 apartments and public amenities. The project includes a promenade extending from the current centre, with playgrounds and activity zones, a bathing area and a pier for boat rentals. The tower building will be a landmark defining the urban city centre, crowned with a gallery space which doubles as a viewing platform. This is a substantial project for the Oslo-based company. "It is a very exciting and big project where we are working on both the master plan for the whole area and the design of the buildings," says Høivik.

Residential block integrated into the surroundings
Another significant project is the three-sided corner building at the crossroads of Brochmannsgate and Treschows gate in Oslo, a residential block with 25 apartments, completed in 2017. Located in a compact urban structure bordering on large green areas, the building is designed to create a clear corner to the irregularly shaped urban block. "The building is integrated into the surroundings by using a material palette that respects and complements the surrounding buildings, with a green area on the roof terrace reflecting the scenery. The corner location, along with the clean and minimal detailing, makes it an important point of orientation in the area," says Høivik. All the apartments have large glass surfaces and balconies to provide plenty of natural light and stunning views for the residents.

New workshop and sales hall for Audi
Since the 1980s, Romfarer Architects has been designing workshops and sales facilities for cars, buses and trucks. Since 1996, they have designed custom solutions for Erik Arnesen AS, who sell Mercedes, VW and Audi. "We are now planning their new workshop and sales hall for Audi, adapting the existing building to comply with the Audi design and organisational guidelines. Previously, we have designed similar facilities for VW utility vehicles, VW passenger cars, and Mercedes, for the same client," Høivik explains. The construction is scheduled to be completed in 2019.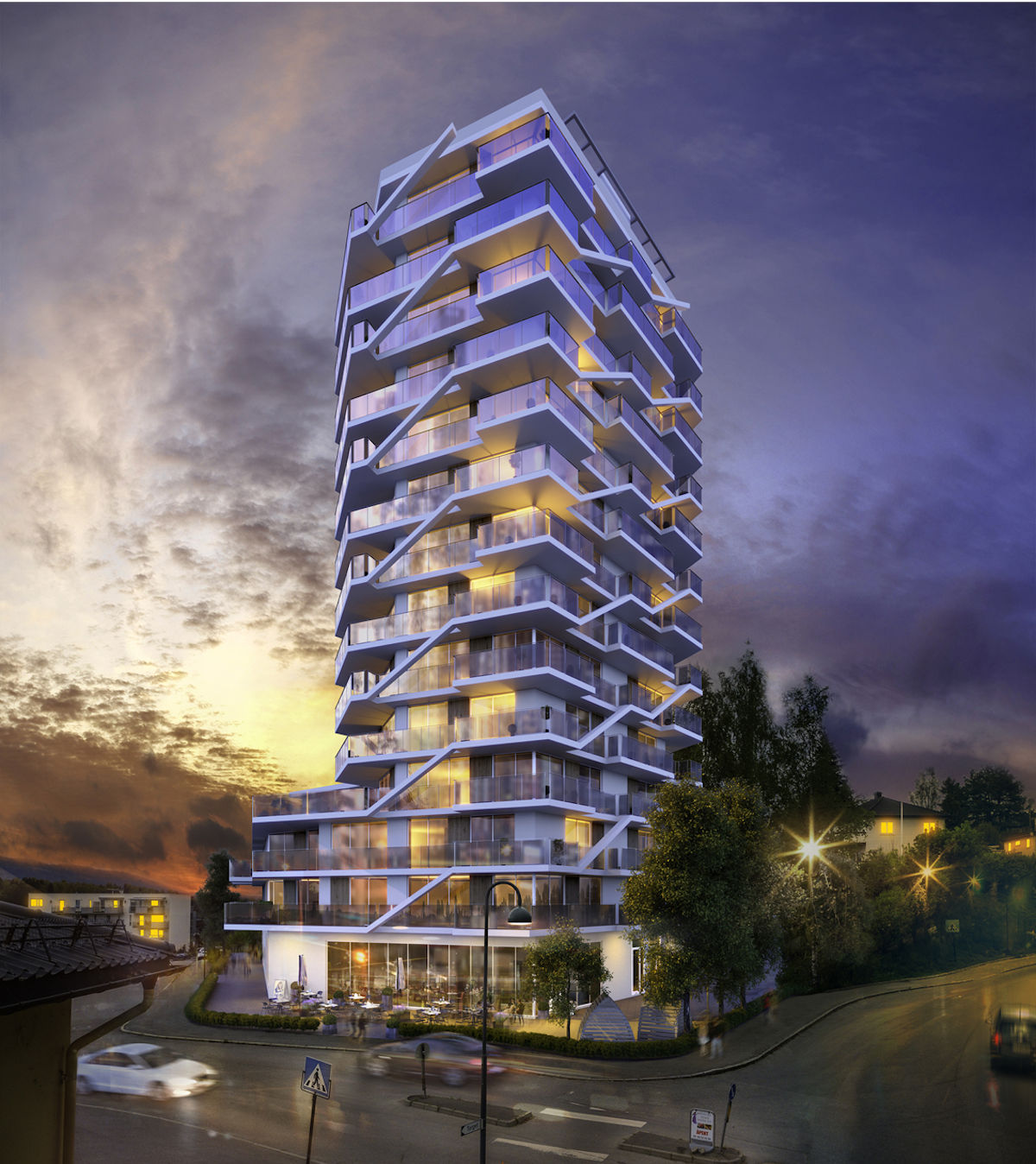 Web: romfarer.no Facebook: Romfarer arkitekter
Subscribe to Our Newsletter
Receive our monthly newsletter by email