Rune & Berg Design: Designing meaningful experiences
Text: Ndéla Faye | Photos: Aleksi Tikkala and Kari Palsila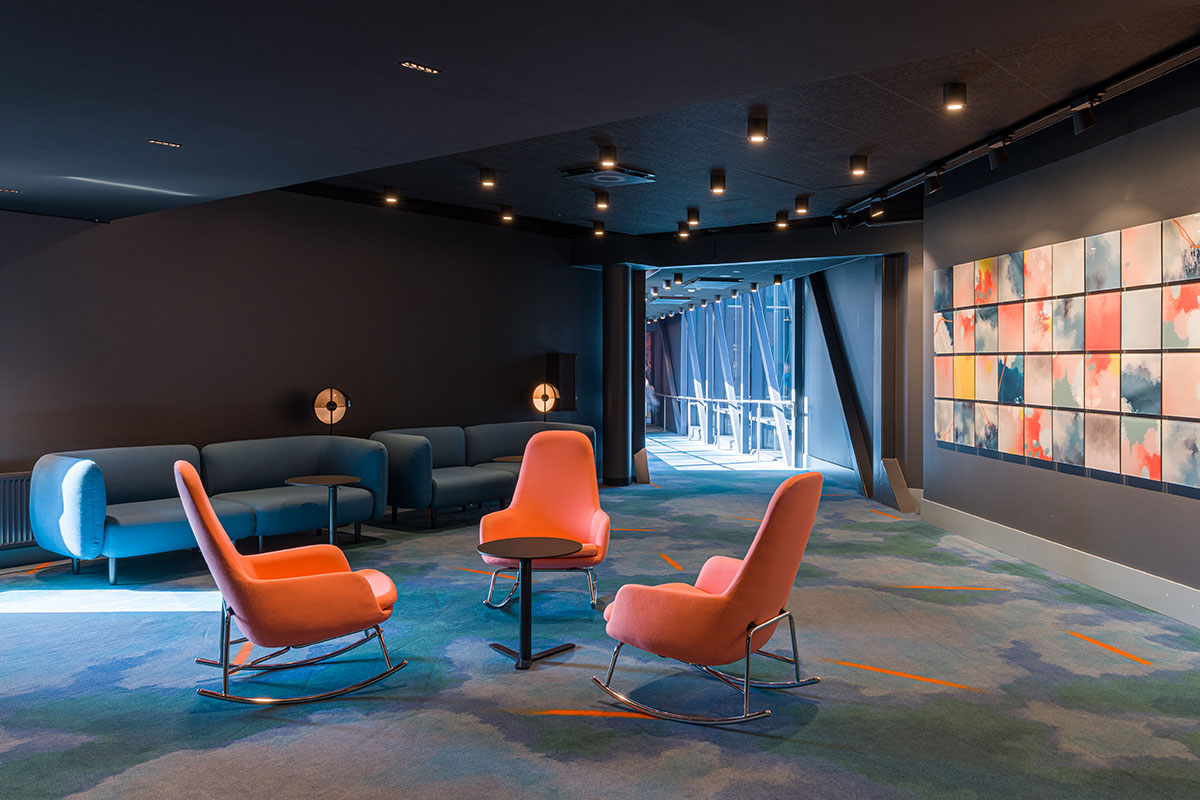 Helsinki-based design agency Rune & Berg's motto is 'carpe humanus' – because the company puts people and their experiences at the heart of everything they do. The agency creates user-centred concepts, services, interiors and identities that generate true value. The company's mission is to design environments that allow users to behave in an optimal way. In the past year, Rune & Berg's projects have spanned from public service environment and user-oriented service models – all the way to comprehensive hospitality concepts.
The agency's 23 team members' multi-faceted skills make way for bold and versatile designs across a number of disciplines and projects: from spatial and service design to graphic design. Their recent projects include the register office of Uusimaa, which moved to a new location, where Rune & Berg was responsible for the service model and service environment, including the spatial and signage design.
"Our aim was to combine two different types of public service providers in a shared service environment. The register office hosts approximately 600 customers per day, so we needed to create a smooth customer experience. The aim of the service environment is to calm and reassure customers, and provide privacy to customers from different cultures with different needs for different services," explains Hanna Herkama, lead designer and partner at Rune & Berg Design.
The outcome was a new, shared service environment, with special focus being put on small details to make customer orientation a seamless and stress-free experience. The layout and acoustics were chosen specifically to improve customer privacy, while all service points were made fully adjustable and accessible. In addition, a new pick-up point of queuing numbers now provides a fast and easy service process.
"All these individual factors form a pleasant working environment for employees. The office space is shared with International House Helsinki, which provides a wide range of services for international newcomers in Helsinki. For many foreign customers, visiting the register office will be their first time dealing with Finland's public services, and their first experience with Finnish society. This is why it was especially important to provide a smooth customer experience, which in turn boosts Finland's brand image," Herkama continues.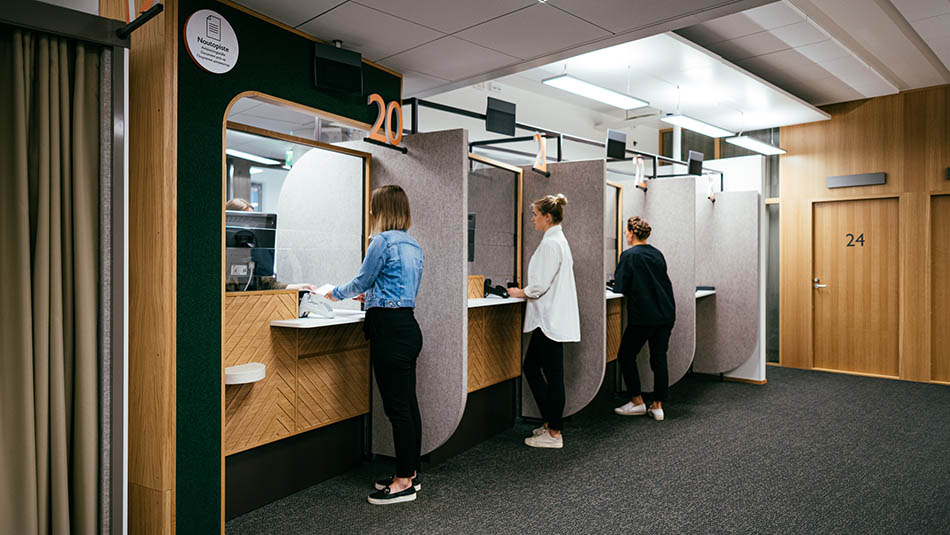 The agency also recently designed the new extension to the existing Sokos Hotel Flamingo in Vantaa, Finland. The new seven-storey Flamingo Wing includes an additional 232 rooms – making Sokos Hotel Flamingo the biggest hotel in the country, with a total of 540 rooms. The new wing's design is divided into three themes: Flow, Joy and Harmony. The hotel includes Finland's first adult-only floor – themed Harmony – which offers an oasis of calm for those looking for a special place to relax.
"This project enabled us to showcase our office's various talents – from spatial design to graphic design, including wallpaper designs and the look of each room and signage," says Terhi Isokuortti, graphic designer and copywriter at the agency.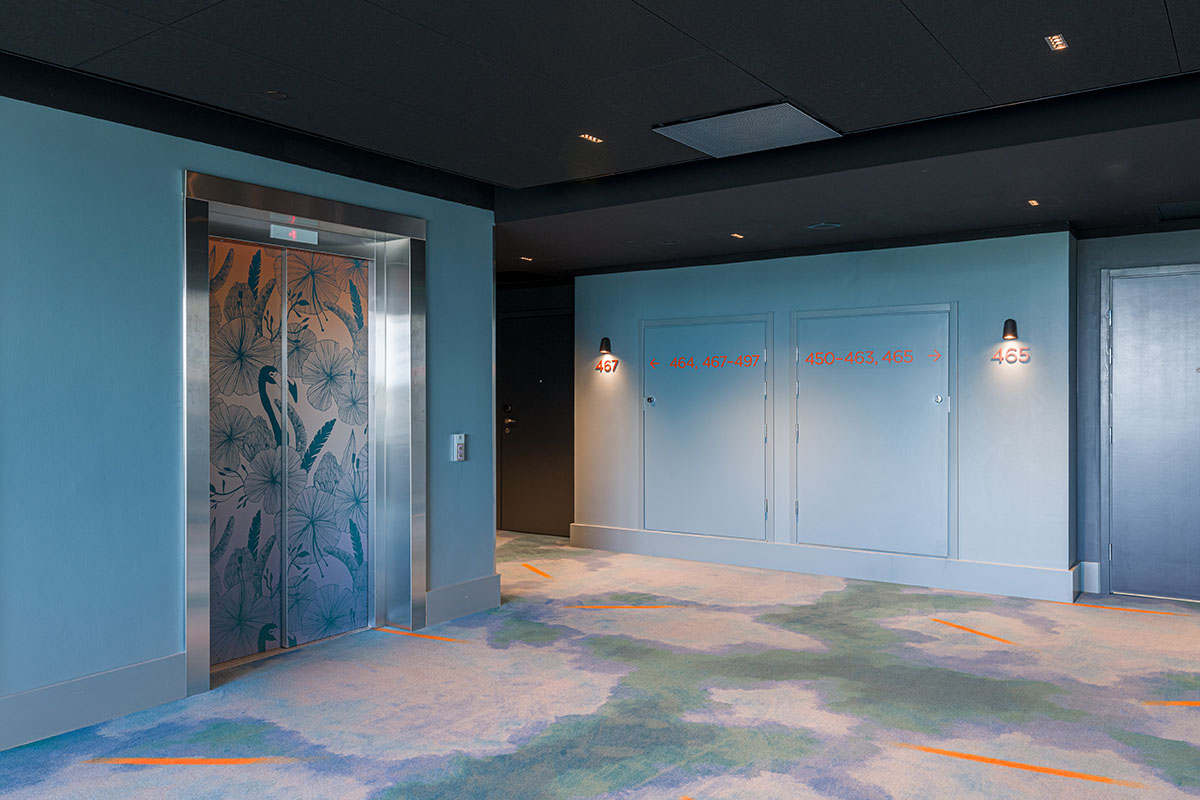 In 2017, Rune & Berg won a competition together with Architects Davidsson Tarkela with their concept design of Finavia Aukio at Helsinki-Vantaa Airport. The purpose of the competition was to explore opportunities for the passenger path and develop ideas for the lobby area of the new non-Schengen terminal extension.
The square, based on Rune & Berg's and Davidsson Tarkela's concept, opened in January 2019. It is a conceptually and technically unique project, which involved numerous collaborations. It's designed to provide a 360-degree immersive experience into a Finnish landscape, and includes a panoramic media scene composed of nearly 500 screens showing images of Finland. As with all their projects, the team approached this from a customer-centric point. The end result creates a memorable impression and encourages travellers to choose Helsinki-Vantaa Airport as part of their next trip too.
"We strive to create meaningful human experiences that are more than just moments of instant gratification," Herkama concludes.
Web: www.rbdesign.fi
Subscribe to Our Newsletter
Receive our monthly newsletter by email