Sälens Högfjällshotell and Gammelgården: Treat yourself on the mountain slope
By Malin Norman | Photos: Scandinavian Resorts
Sälen is one of Sweden's best-loved and biggest tourist resorts. This genuine mountain destination will take your alpine holiday to new heights, with world-class skiing outside the door, cosy lodge accommodation, and award-winning gastronomy.
The country's most famous ski destination is located in the Dalarna region, close to the Norwegian border. Sälen consists of four ski areas – Lindvallen, Högfjället, Tandådalen and Hundfjället – and boasts more than 100 slopes in all directions, Scandinavia's most modern chairlift, and an extensive snow system that guarantees great skiing all season long.
The resort offers everything from downhill and cross-country skiing to activity-packed conferences with dogsledding and snowmobiling. In addition to world-class winter activities, there is a world of experiences including Europe's biggest After Ski scene, spa and gym plus a yoga studio, a cinema, ski rental, conference facilities for up to 800 people, and 13 award-winning restaurants and bars.
There are in total 1,800 hotel beds at Sälens Högfjällshotell and Gammelgården Hotell & Restaurang. These two venues are steeped in history and offer great experiences, famous for their diversity, high ambitions and personal service.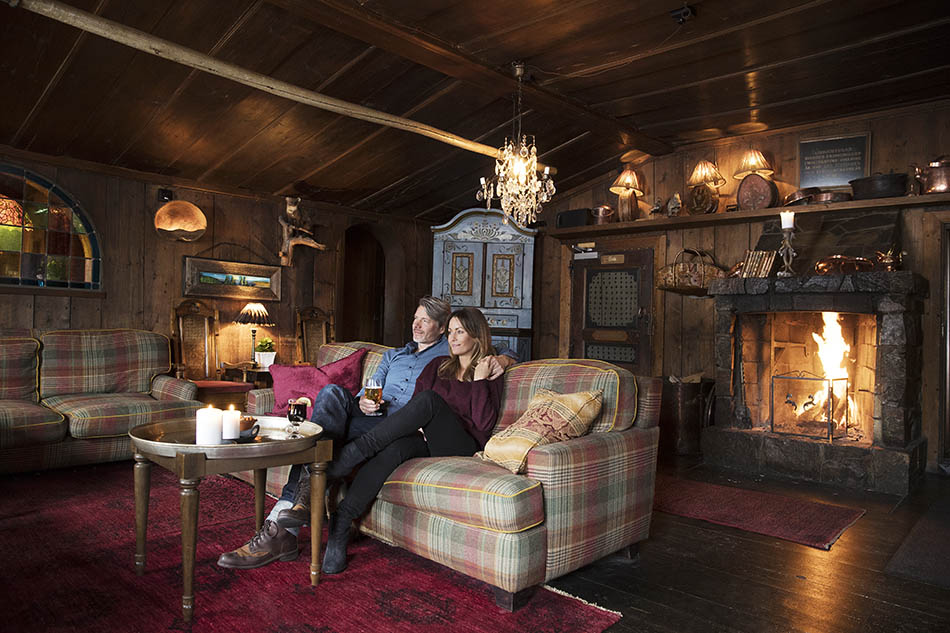 Get a taste of the high life
Sälens Högfjällshotell is one of Sweden's oldest mountain hotels, established in 1937 by Norwegian entrepreneur JW Kluver, who dreamed of a large and luxurious ski lodge. And for over 80 years, people, including royal families, have been coming here from all over Europe to enjoy the high life. Based on rich history and culture, the entrepreneurial spirit and ambitions of Kluver are still very much alive in Sälen.
Högfjällshotellet is renowned for its well-designed and high-quality restaurant products. The restaurants all have their own unique DNA and offer everything from fine dining to seafood, wild game, sushi and steakhouse. "You can try a new restaurant every day of the week," says owner Thommy Backner. "Food is our passion, and we do our best to provide great variety and to treat your taste buds." The hotel sells more Champagne than any other Swedish hotel outside Stockholm, but beer lovers can also take the opportunity try the local beer.
This season, praised TV chef Anders Dahlbom will head up the fine-dining restaurant Onkel Jean. He has been named Chef of the Year and has been responsible for the menu at the annual Nobel Banquet for several years, as well as being part of the national culinary team. As Backner assures, "Dahlbom is one of Sweden's best chefs and will raise the profile of our resort further."
A secret mountain hideaway
Gammelgården is Högfjällhotellet's sister hotel, with some of its historic buildings dating back to 1649. Located high up in the mountains, it is a real hidden gem. For more than 70 years, guests have made themselves at home in the traditional farmhouse, enjoying a relaxing stay with fine cuisine based on traditional recipes.
The hotel has 37 cosy rooms, some in classic lodge style and others inspired by the style of Dalarna artist Carl Larsson. "It's a secret hideaway in the mountains," says Backner. "Gammelgården has a fantastic atmosphere. This is where you come to enjoy comfortable accommodation, savour some great food, have a bit of fresh air on the mountain and some time to just relax for a while, maybe in front of the open fire."
The award-winning Gammelgårdens Restaurang specialises in well-composed meals with wild game, poultry and fish from northern Sweden. It has been named Wild Game Restaurant of the Year two years running and is a popular destination for visitors beyond Sälen. The famous Waffle Cabin, also dating back to the 1600s, was moved from Malungfors to its present location in 1945. It is claimed that the traditional waffle recipe here has been the same for over 100 years.
In December 2019, a new international airport opened in Sälen. Scandinavian Mountains Airport is located just ten to 20 minutes from the village and offers domestic and international flights, bringing the mountains even closer.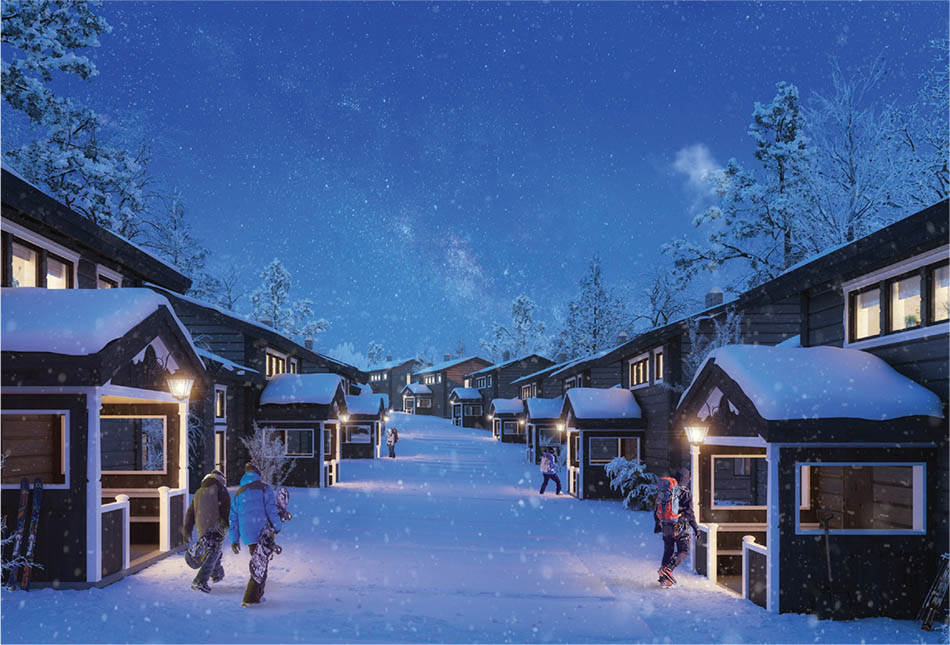 Web: hogis.se and www.gammelgarden.se
Subscribe to Our Newsletter
Receive our monthly newsletter by email