Sandqvist: Functional and long-lasting bags, inspired by Nordic landscapes
By Malin Norman | Photos: Sandqvist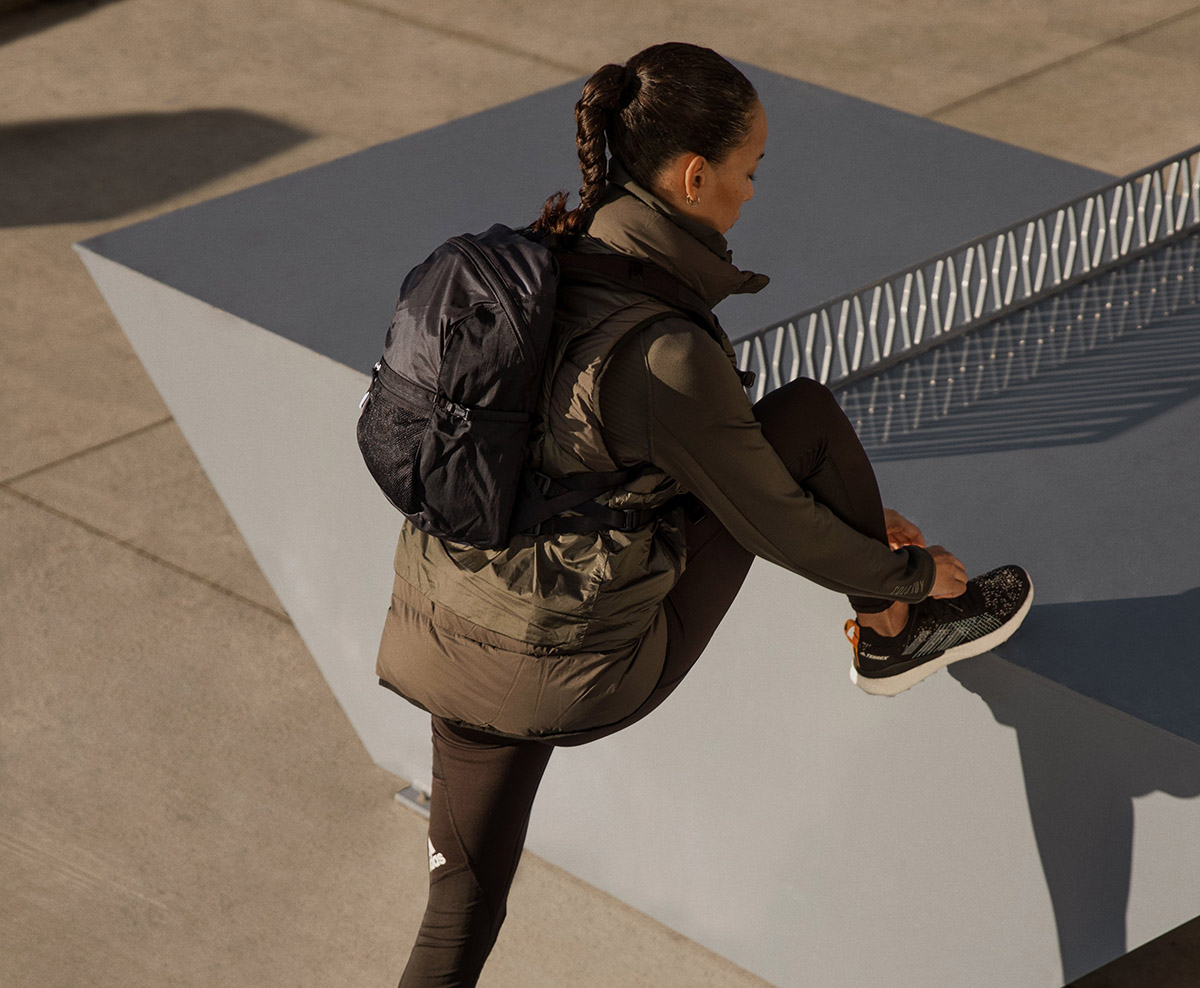 Sandqvist stands for high-quality designs and uncompromising functionality. The brand's stylish bags are perfectly suited to the work commute as well as the outdoors.
Founded in 2004, Sandqvist was initially an experimental design project by three childhood friends who grew up together in the small village of Glanshammar: brothers Anton and Daniel Sandqvist, and Sebastian Westin. They saw a lack of well-crafted, design-led, functional bags and decided to make their own.
The demand for stylish bags proved to be high, and the trio managed to expand its range of briefcases, computer bags and messenger bags on the market. In 2009, Sandqvist launched its first backpack, Roald, which became a huge success and is still one of the best-selling products.
"We challenge the role of functionality in design, without compromising on aesthetics," says Sebastian Westin, creative director. "But our success has a lot to do with luck and timing, as well. When we started making bags in canvas and leather, it was what many people requested and gave us a lot of visibility. And when we launched the backpack, that was just when they had become trendy again."
Nordic landscapes, movement and stillness
Since the beginning, the inspiration has come from the vast Nordic landscapes, the wild rivers and deep forests, and this can be seen in colours, fabrics, quality and functionality. "We love spending time outdoors, and our bags should work equally well on a hike in the mountains and on the way to work in the big city," smiles Westin. "Although most people use them as everyday bags, on the commute to work, when meeting friends at a restaurant and so on, the inspiration comes from nature."
Sandqvist looks at Nordic landscapes but also at movement and stillness. 'Movement', Westin explains, means physically moving around – but also being a conscious person, aware of the environment. 'Stillness' refers to the contrast to movement, to take a break and have a 'fika'. "We strongly believe that people need both things in life – movement and stillness – and these are our main pillars together with inspiration from Nordic landscapes."
Core values and sustainability focus
In the creative process, the team is driven by five core values: Scandinavian design, comfort and functionality, responsibility, inclusivity, and quality. "These values are embedded in everything we do and how we present ourselves," argues Westin. "As entrepreneurs, we have a responsibility in how we conduct our business and for the people who work for us. We come from a small village in Sweden, and even though we have become a global company, in everything we do, from the choice of materials to how we shoot a campaign, we want to do good and have as little impact as possible on the planet."
Since a few years back, the company has been a member of the Fair Wear Foundation. This independent organisation has high requirements and audits suppliers; for instance, it monitors workers' rights, including fair salaries. Moreover, Sandqvist only uses leather from tanneries that are well-rated by the Leather Working Group, an organisation dedicated to environmentally friendly leather.
The future in fusion, cabin and hiking
Recently, Sandqvist released a small collection of running bags. Fusion Collection has been developed for people who are on the move and in need of a bag to suit their rhythm – a fusion between an everyday bag and a running bag, from work to workout. "These bags are super technical, with a pocket for a hydration pack to bring water, but also come with a laptop sleeve, a removable waist strap and adjustable shoulder straps," says Westin. "They are modern and stylish, so you can bring them to a business meeting. This encompasses our beliefs, to have a great bag that works for many occasions."
Impressively, Sandqvist has been listed by Runner's World as one of the best running backpacks. Sandqvist Noa is considered best for run commuting, with the following motivation: "The ideal smarter-looking running pack that will not only transport all your essentials to work and back, including your laptop, but will also not look out of place when you're changed into more formal business attire."
The brand will continue to experiment with materials and expand its range with new products; for example, with the new collection Cabin Standard, a range of accessories such as caps and socks, plus a travel tumbler, bottle and cup, perfect for days in the outdoors. Also new is Hike Collection, with anything for outdoor adventures yet which works with an inner-city urban lifestyle.

Sandqvist has six stores in Europe, including in London, Berlin and Paris, and retailers in more than 30 markets around the world carry the products. Web: www.sandqvist.com Facebook: Sandqvist.Bags Instagram: @sandqvistbags
Subscribe to Our Newsletter
Receive our monthly newsletter by email