Sandviken: Where more is more
By Emma Rodin | Photos: Sandviken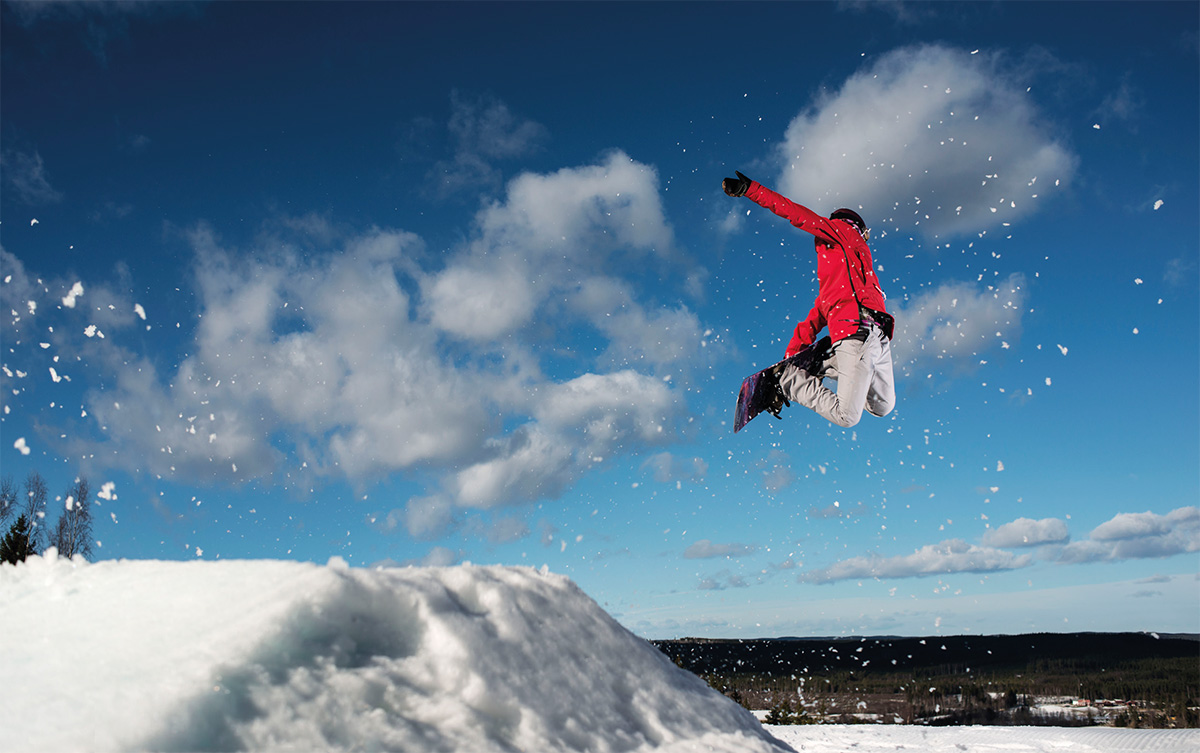 If you're looking for a nature haven with lots to do, you've just struck gold. Sweden's Sandviken offers an abundance of activities and great culture, attracting both families and adrenaline seekers alike.
Sandviken has always enjoyed global attention, much thanks to hosting the world-renowned engineering company Sandvik. Naturally, visitors have historically travelled here for business over pleasure, but that's not the case today. Although the Sandvik group still plays an important role for the area, Sandviken has in the last few decades experienced a spectacular transformation – with business now taking the back seat.
Made in Högbo
A magnet for tourism is Högbo Bruk, known as the beating heart of Sandviken itself. The epicentre of iron forging for hundreds of years, it took a pioneering role in the industry of the 1800s. Fast-forward to today, and Högbo Bruk is an outdoor paradise, loved as much for its beautiful nature as for its craftsmanship and food.
"There is enough to see and do here to never get bored, and I think people really value that variety," says Eva Hofstrand, head of tourism at Sandviken. "You can stroll around and visit little farm shops selling quality vegetables and cheese, or head to the glass-blowing workshop if that takes your fancy. All of this wonderful, local produce and talent sits under the brand Made in Högbo, which we are incredibly proud of."
Högbo Bruk also boasts great mountain bike tracks, a picturesque lake for swimming, canoes for rental, high-quality forest tracks for running and skiing, and a gym – to mention just a few. There's also Högbo Brukshotell, which should not be overlooked. Head to the hotel spa to enjoy a relaxing treatment after a day packed with activities. Or sit down in the restaurant for a gourmet dining experience made with local produce, perhaps finishing off with a taste of the restaurant's famous dessert buffet.
In summer, visitors are likely to be seen soaking up the sun by Lake Storsjön. In winter, however, the skiing slopes of Kungsberget are the place to be. This is Sweden's fastest-growing ski resort, boasting an impressive 22 slopes, 12 lifts and nearly 2,500 beds. "Kungsberget gives people the quality skiing they crave, but without much hassle to get there," explains Hofstrand. "The resort is just under two hours' drive from Arlanda airport, which is hugely convenient for a lot of people."

The sound of Sandviken
Another establishment that has put Sandviken on the map is Göransson Arena. This venue can hold up to 10,000 people and is regularly used for events ranging from musical concerts to big sporting acts. Previous happenings include shows with Bryan Adams, Britney Spears, 50 Cent and Scorpions, as well as the Sandvik Group's 100-year anniversary and the 2017 World Cup in bandy.
"Göransson Arena has been a marvellous addition to Sandviken, drawing national as well as international visitors," says Hofstrand. However, the arena is not the only place to enjoy music in Sandviken. The region is well-known for its musical talent, hosting a popular jazz and blues festival annually and housing its own symphony orchestra.
A sight for sore eyes
Another Sandviken treat is Färnebofjärden National Park, a unique river landscape in a remarkably beautiful part of the lower Dalälven river. Here, lakes, rapids, wetlands and forests form a mosaic of special environments that has been rewarded with UNESCO's Man and the Biosphere Programme (MAB), due to its high biological and cultural value. It is a stunning area where marshlands and evergreen forest meet the southern deciduous forests with hints of oak and linden trees, while also encompassing more than 200 islands and skerries. The national park is rich in birds and fish, and from a nature conservation standpoint, there is no question why this area is one of the most valuable of its kind in the country.
Sandviken also recently became home to one of the biggest names in IT – Microsoft. Three new data centres have opened, with hopes to become the world's greenest. "This new establishment goes hand in hand with Sandviken's overall sustainability approach, and we're all very excited about it," comments Hofstrand.
All in all, Sandviken has a great deal to offer within proximity of many key transport points. Now all you have to do is decide when to visit.
Web: sandviken.se
Subscribe to Our Newsletter
Receive our monthly newsletter by email