Sangberg: The future is light
Text: Signe Hansen | Photos © Sangberg Architects
With modular wood constructions and modern technology, Sangberg Architects are exploring new measures to lower the CO2 footprint of the building industry. Founder and partner Jonas Sangberg tells Scan Magazine how new technology and materials can make the future lighter.
During the summer's heat wave, CO2 was one of the hottest topics in Denmark. But while a lot of the media coverage and attention focused on the vices of the meat and transport industry, the construction industry went almost unmentioned; this despite the fact that it accounts for around 40 per cent of Europe´s total energy consumption and use of resources. But lowering the CO2 footprint of construction is possible, and one of the ways to do so is by designing in wood, a carbon positive material, rather than concrete, explains Sangberg. "When building in heavy materials like concrete, much more of the material is needed just to carry its own weight, and often there is no way to reuse it, apart from bulldozing or blowing the building into dust for road fill. What we're looking at is a simpler, faster, and more precise construction process based on wood and steel. Both materials are light, easy to separate and reuse and leave a radically smaller CO2 footprint than concrete."


In a new project on Helgoland, a small German island, Sangberg Architects is doing just that with 68 new homes based on prefabricated wood elements. "The prefabricated wood elements were a necessity in this project but have many inherent advantages. As they are created in a factory environment, the risk of mistakes is much smaller than when built on site," stresses Sangberg.


With this in mind, Sangberg Architects has been working on several urban projects including housing blocks based on prefabricated wood elements. "Sustainably produced wood is one of the only CO2 neutral and renewable building materials we have, and there is plenty of it – actually it just takes the Swedish forests about three minutes to produce the wood needed for a 10,000-square-metre housing block, and, at the moment, they are replanting double the amount of what is used," stresses Sangberg. "Of course, there are things we can't do with wood, where other materials are better: but with a combination, we can get very far, and, with modern technology, building in wood is not difficult, it's easy, sustainable, fun, and fast − just like riding your bike to work instead of taking the car!"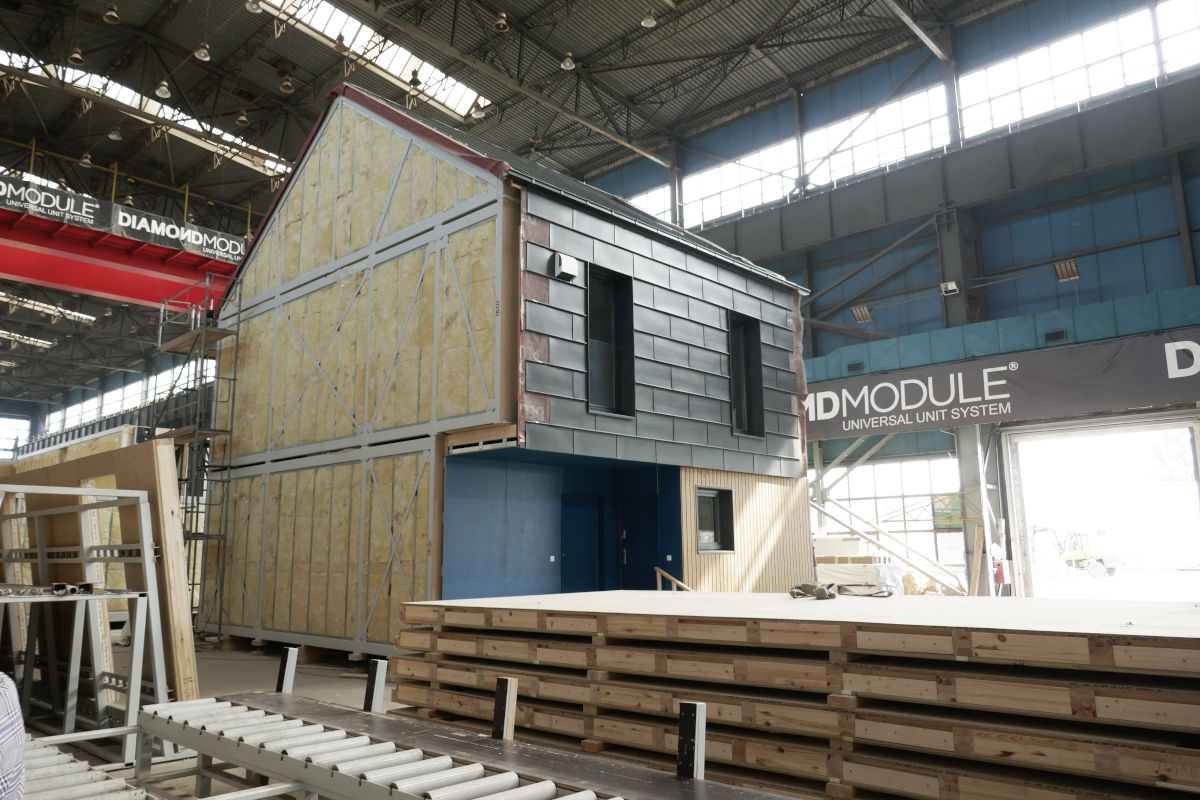 Web: sangberg.com Instagram: @sangbergarchitects
Subscribe to Our Newsletter
Receive our monthly newsletter by email