Sankt Jörgen Park: An oasis full of exciting contrasts
Are you looking for a few days of relaxation in the company of friends or family? Maybe you want to get into better physical shape in a lovely, leafy environment? Well, say hello to Sankt Jörgen Park, a sanctuary of a hotel where balance, positive energy and relaxation are at the top of the agenda – a place where you are invited to take a break from everyday life and invest in your own wellbeing.
TEXT: PIA PETERSSON | PHOTOS: MIKAEL GÖTHAGE
"Most of us live our lives at a high pace with many demands. As you step into Sankt Jörgen Park, you enter another world, another energy. This is a special place with a recreational tranquillity. You'll be able to properly replenish yourself and your senses in many different ways here," begins Emma Smart, marketing manager at the hotel, pointing out some of this hotel's obvious qualities. "What we offer is a top-up of energy together with new inspiration. Many of our guests are surprised to discover a destination so full of delights and yet so close to town. It truly is an oasis."
Mind and body
Located in a green refuge just a stone's throw from Gothenburg, this is much more than a traditional hotel. Guests at Sankt Jörgen Park are invited to eat, drink, exercise and relax – all in an amazingly lush environment. Consciously embracing contrasts, the hotel offers a marvellous spa on the one hand, and many different sports and recreational facilities, including an 18-hole golf course, on the other.
"In addition to a well-equipped gym with panoramic views towards the greenery and an extensive group training scheme, we also offer an obstacle course, padel lanes and a gym, all located in the green grove by the hotel. We are also proud of our extensive sports event calendar. We put a lot of energy into our events and offer courses frequently – mindfulness, advanced and beginners' yoga and running technique, as well as expert lectures in health, to mention a few," Smart explains.
Additionally, a spa treatment at Sankt Jörgen Park always gives access to many gems, such as the pool lounge with its treatment pool, swaying beds and the tea house, and in the summertime, the poolside lounge, with its cabanas, warm pools, DJ and bar, is true summer bliss. At Sankt Jörgen Park, it is easy for everyone to try a little bit of everything.
A wide culinary selection
With four different restaurants on site, there certainly is something to please a wide range of tastes and palates. "We offer everything from traditional, home-cooked dishes – always with a twist – to raw food and a lot of exciting tastes in between. We make our own honey, keep our own kitchen garden, we pickle, we bake, we explore along the entire gastronomic journey – always with a conscious mind and with a lot of creative passion and attention to the guest's experience," Smart underlines.
With autumn approaching, the restaurants modify their menus to reflect the change in season. Hence, expect more autumnal vegetables, along with tastes that correspond to the season and allow the guests to experience something new, both in terms of produce and flavours. The hotel now enters a cosy period, and soon, the time will have come to light the big fireplaces in two of the restaurants.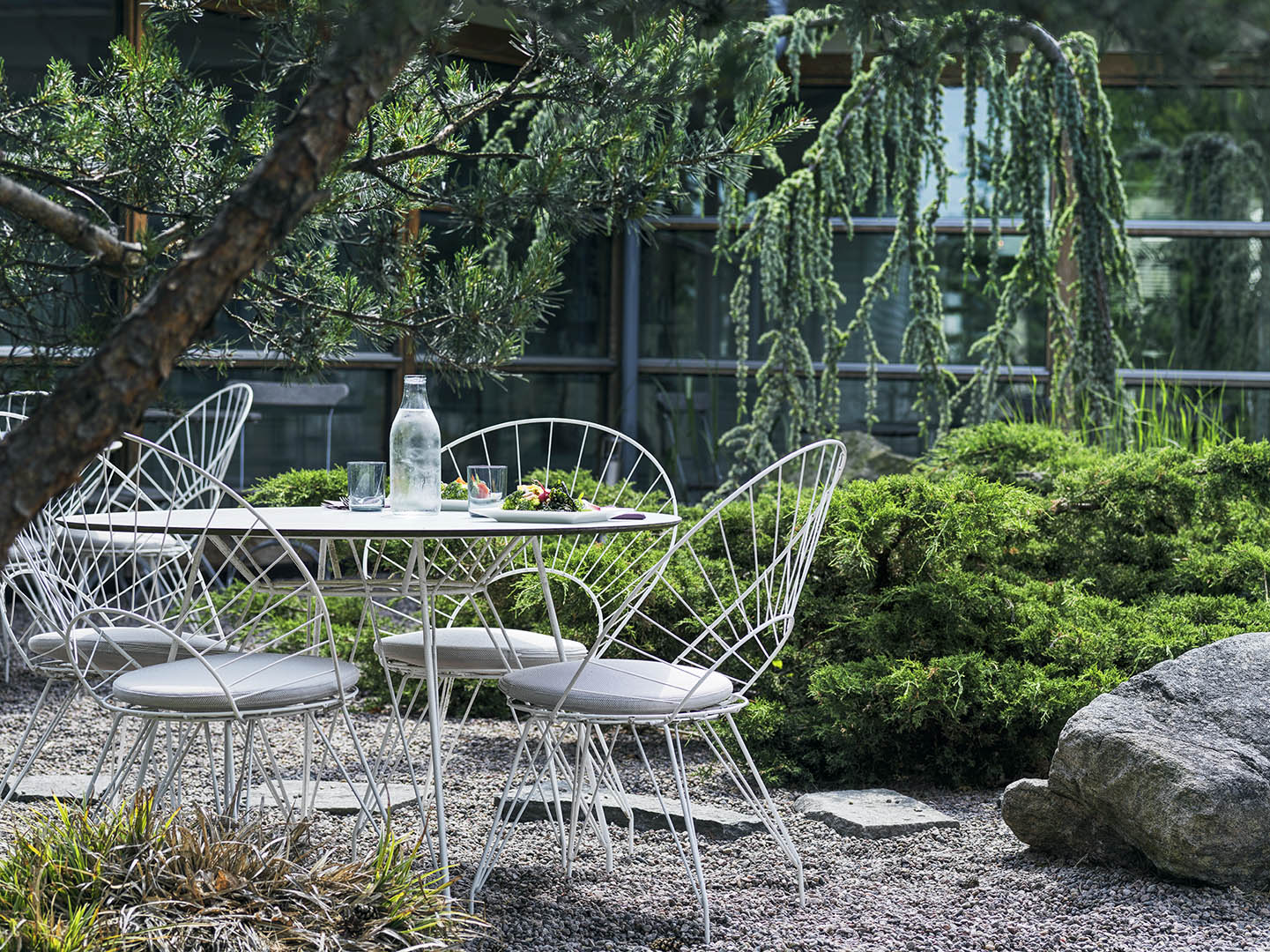 Time for a nap
Once the guests have experienced the Sport Club and the golf course, enjoyed some meditative time in the spa and had something tasty to eat and drink in one of the restaurants, it might just be time to call it a day and retire to the hotel room. Once again reflecting the hotel's attention to contrasts, each room at Sankt Jörgen Park comes with its own unique character. With names such as Icy suite, Cosy suite and Spicy suite, the rooms have all been named to suit their distinctive design and décor. To add to the luxurious feel, every suite benefits from its own private terrace.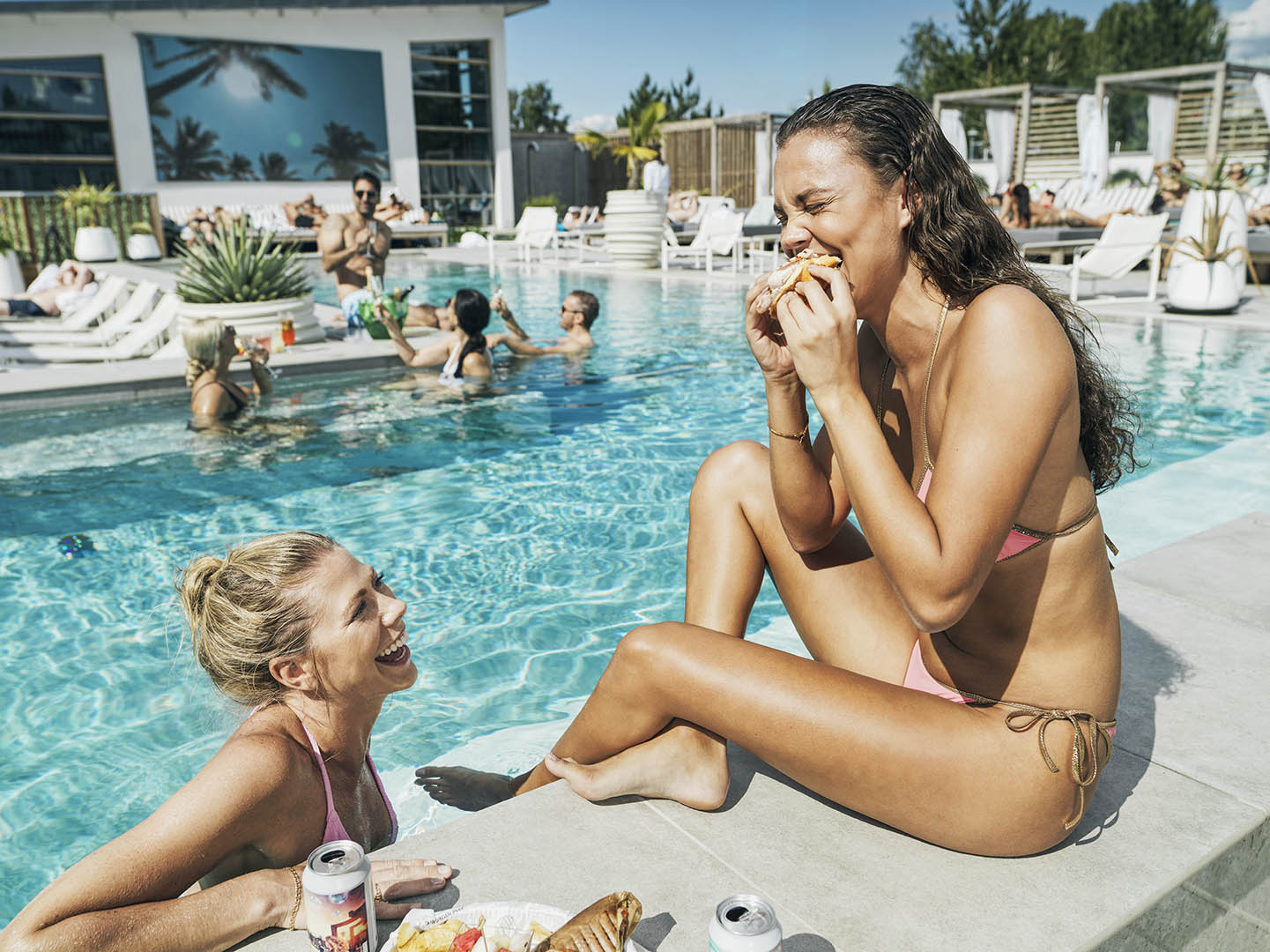 Find the right balance
Perfectly summarising the philosophy of Sankt Jörgen Park, Smart concludes: "Life is about contrasts – that's what makes you feel alive. The balance between quiet and busy, hot and cold, well-known and new." Some time spent at this extraordinary destination will make any guest appreciate the many exciting contrasts on offer, as this is much more than a hotel. As a result, guests at Sankt Jörgen Park will certainly leave feeling more alive, calm and inspired than when they arrived. This is a place to recharge your batteries, a place where body and mind are given a genuine boost.
Instagram: @sanktjorgenpark
Subscribe to Our Newsletter
Receive our monthly newsletter by email