Santa Claus Holiday Village: Experience Santa's magic, all year round
Text: Ndéla Faye | Photos © Santa Claus Holiday Village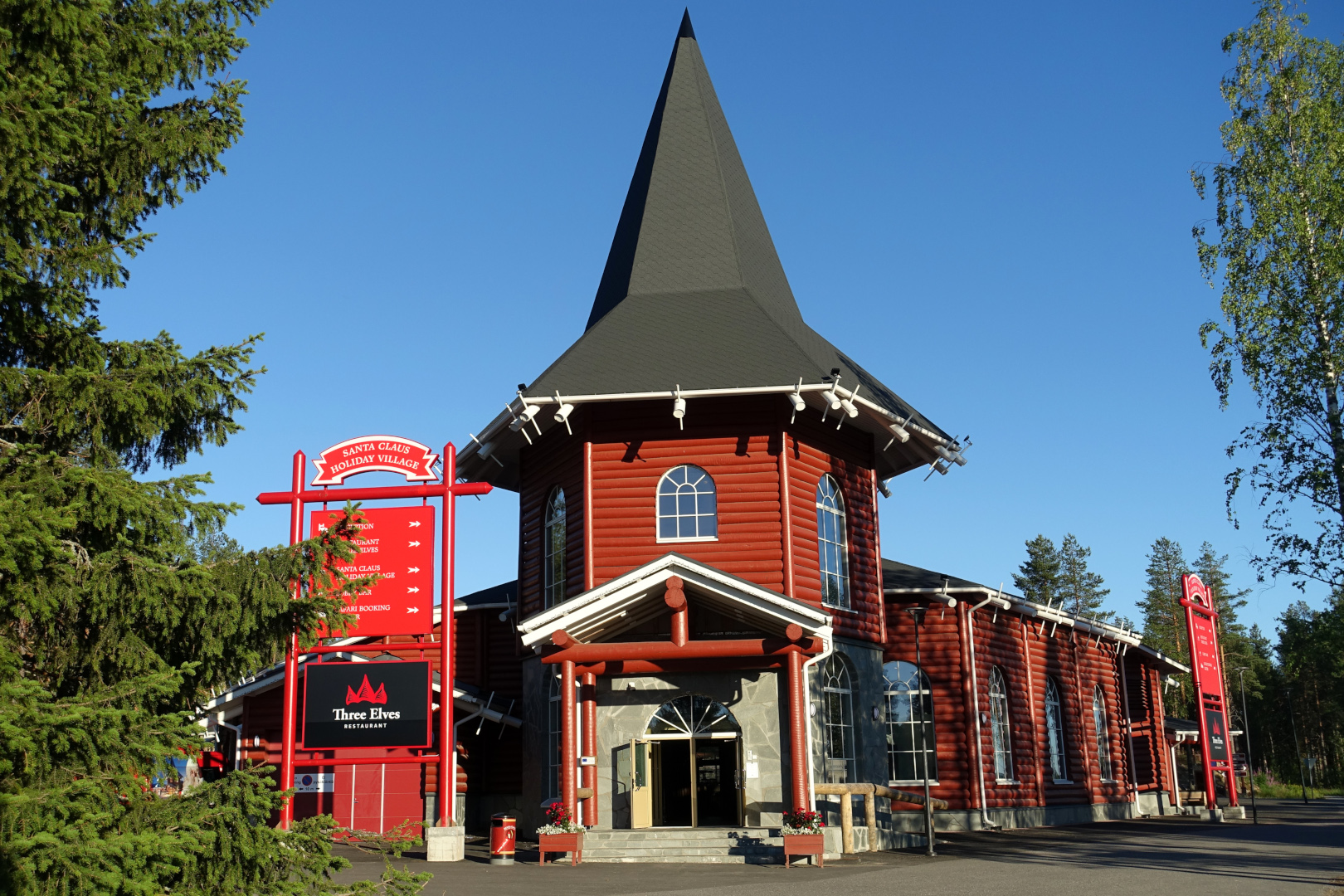 Santa Claus Holiday Village offers everything you could want from a dream holiday: high-quality accommodation, a wide range of activities, great food and drinks, shopping – and the chance to meet Santa Claus! The cottages at the holiday village are designed for families with children and active adult vacationers alike, and there is plenty of Christmas magic to go around − whatever the time of year.
Located eight kilometres from the centre of Rovaniemi, Finland, Santa Claus Holiday village is an ideal destination for families and individuals looking for a unique holiday. Rovaniemi airport is only a few minutes' drive away, and the holiday resort offers free airport transfers for all customers.
The origins of the company date back to 1969, when the current managing director, Inga Pokka-Jääskö's parents, founded the company. Santa Claus Holiday Village opened its doors in 1994 and is still run as a family enterprise by Inga and her husband and the holiday village's general manager, Marko Jääskö.
All of the heated cabins have private saunas, a kitchenette and a terrace, and they are all equipped with private bathrooms and televisions.
In addition to the holiday village, the company also runs a restaurant and coffee bar, as well as the Christmas House souvenir shop. "Santa Claus Holiday Village is aimed at anyone and everyone interested in Lapland's nature, and the spirit of Christmas. From seniors to babies, there is something here for everyone. We have taken the needs of families travelling with children into account, and paid special attention to them in the accommodation and the services we offer, as well as making sure the village's infrastructure is adapted accordingly, making it easy for families to move around," says Jääskö.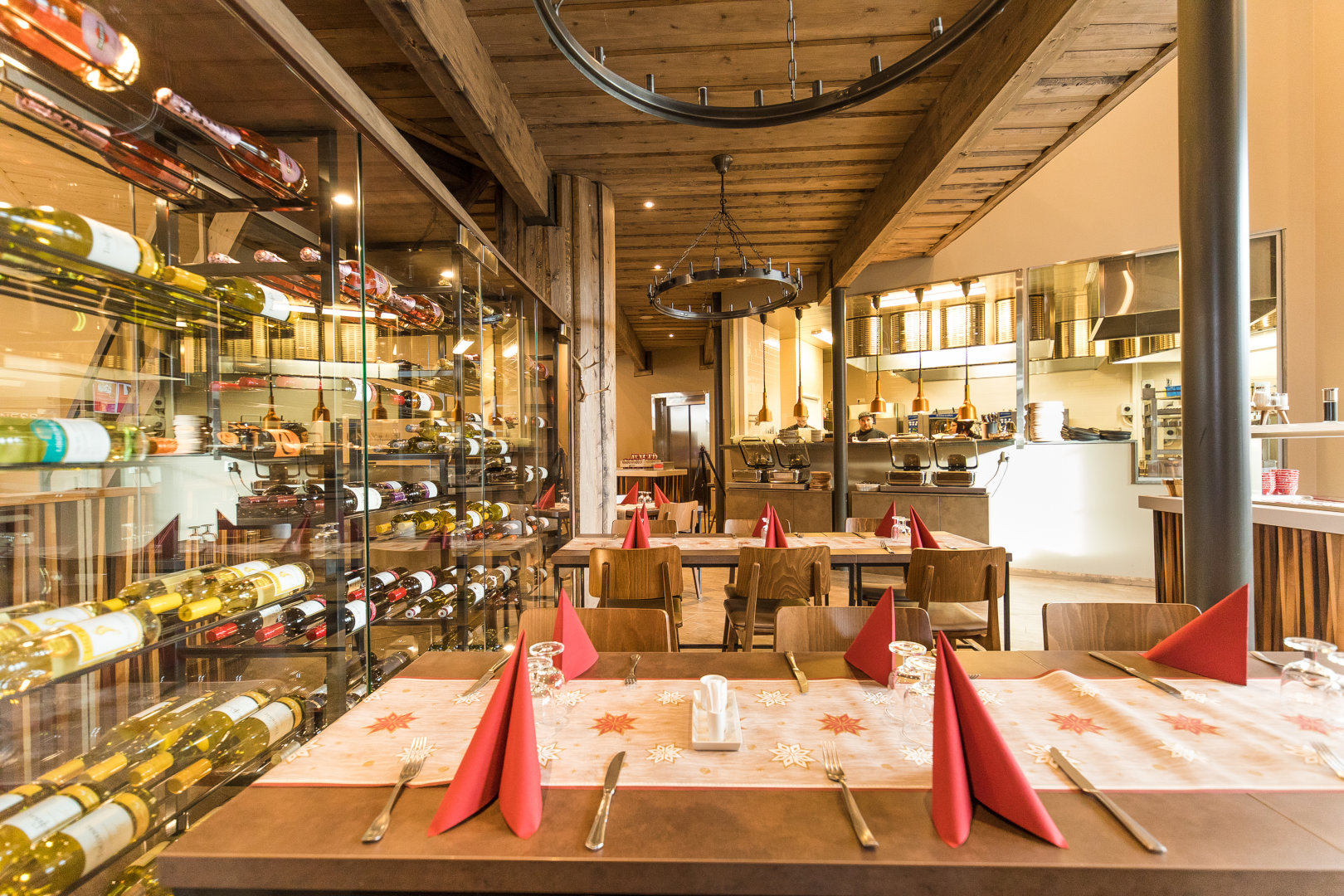 High-quality accommodation
All of the heated cabins at the Holiday Village have private saunas, a kitchenette and a terrace, and they are all equipped with private bathrooms and televisions. "All our apartments have been built in the 2010s, which means they are exceptional in terms of quality and atmosphere. The needs of families with children have been taken into account very well, as the comfort of families is a matter we hold close to our hearts," Jääskö says. There are three accommodation packages available: standard, classic, or 'Santa Claus', and in November 2018, 24 additional suite rooms will open, taking the grand total to 144 rooms.
From sledging to husky safaris and elf school
For those looking for additional activities, everything from reindeer, husky and snow mobile safaris to skiing and hiking is available. There are also boats, bicycles and fishing equipment available for rent on site.
In addition to all of this, from December to January each year, the Santa Claus Holiday Village's Gingerbread Club offers programmes for children; from arts and crafts to elf school, baking, sledging and skiing trips. "We want to create a magical experience for everyone, but especially for children. There are sledges available at the reception, and our guests can use them free of charge and enjoy the thrill of sledging down from the nearby hills.
The biggest draw for most visitors is that guests can meet Santa Claus himself, every day of the year. "He can also be invited to guests' cabins to deliver gifts personally, which is included in our Santa Claus accommodation package without any additional charge," Jääskö states.
Serving traditional food from Lapland and elsewhere
The newly-opened Three Elves restaurant serves specialities from Lapland, as well as traditional Finnish and well-known international dishes. The restaurant's a la carte menu offers diners meals made from seasonal, locally-sourced ingredients, wherever possible. The holiday village's Christmas House restaurant also serves diners a wide range of family-friendly foods, including the popular lunch buffet, which is available every day of the year. "Our aim is to cook good-quality, tasty food made from the best ingredients possible. We use domestic meat and fish, as well as seasonal vegetables and roots from local producers. The long summer nights mean that everything grown in the soil is especially flavoursome. We also serve beers from a local brewery," Jääskö explains.
"The feedback from our guests has been overwhelmingly positive, which is evident from our social media and online reviews, and it's clear that we are onto something special. Catering to families and individuals alike, there is a whole lot of Christmas spirit and Santa's magic for everyone to explore," Jääskö concludes.
Subscribe to Our Newsletter
Receive our monthly newsletter by email