Saunders Architecture: Spectacular creations in tune with nature
By Nina Bressler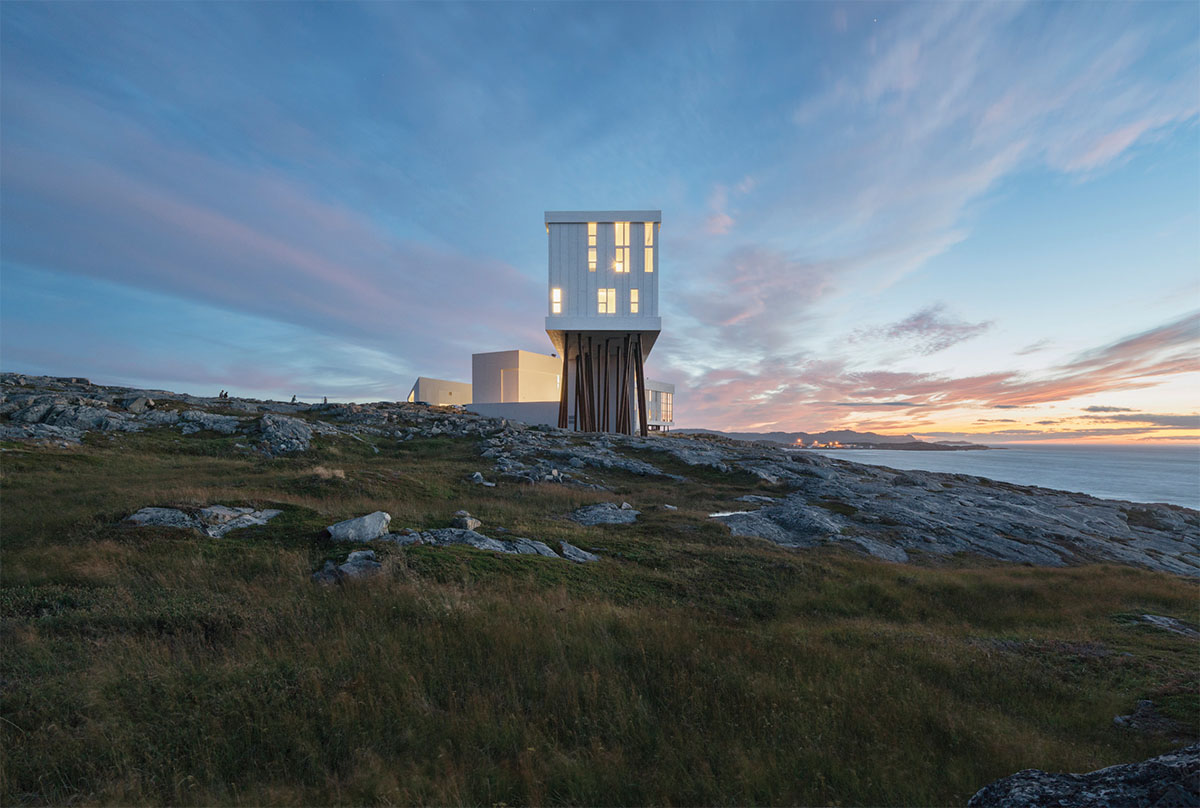 Saunders Architecture is the much-accoladed architecture firm where Todd Saunders leads an international team with some carefully picked projects taking place across the world. Having spent nearly half his life in Bergen, Norway, after leaving his homeland Canada, his contribution to architecture has resulted in countless awards and an impactful addition to more socially conscious and sus-tainable architecture.
Circa 25 years ago and newly arrived in Bergen, Norway, Todd Saunders was one of few within the architecture community who were interested in ecological design. It was a subject very close to his heart, having graduated with both a bachelor degree and a master's in architecture with a special focus on ecological community design, and he was up for the challenge.
"Ecological design wasn't on top of anyone's list back then. And now, 25 years later, we have this great shift where the social aspect plays a key part – not only building sustainably, but also build-ing to do good for communities and individuals alike," says Saunders.
Saunders Architecture was founded and transformed into a multi-awarded and highly sought-after studio. It's home to a close-knit, international and multidisciplinary team with a great vision: to create harmonious interrelations between nature and architecture, where the natural landscape is intensified by human-built form.
Buildings fit for a president
The projects span the globe and are carefully selected by the studio. Its clients need to have a fo-cus on quality and an intent to create a better world. A healthy framework should permeate the project to allow sound decision-making in every regard. Having been ranked 89 on the top-100 list of the best architects in the world, the firm's projects tend to get recognised by prestigious awards and media.
Aurland lookout – a bridge passage built in wood, stunningly overlooking the fjords in Aurland, Norway – was named one of the seven new architectural wonders of the world by Condé Nast. Fogo Island Inn – a five-star hotel supremely located on the shores of Fogo Island in Newfound-land, Canada – has housed international celebrities and presidents alike. Private homes make an-other aspect of the portfolio, and stunning locations in combination with striking geometric forms have also paved way for international recognition as well as life-enhancing living spaces.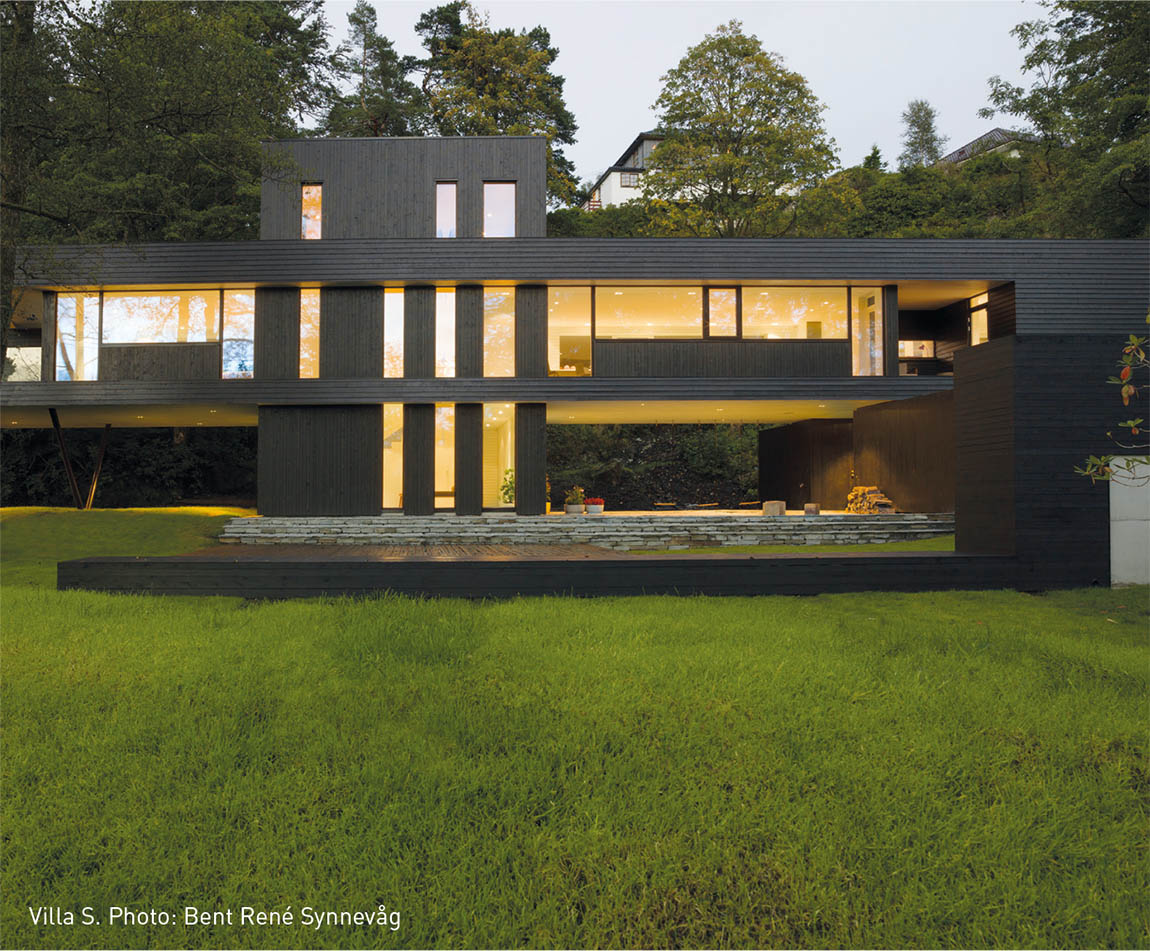 Nature and culture before architecture
A staunch believer that positive change is propelled by good architecture, Saunders is turning his focus to philanthropic projects that have a positive impact. "We're focusing on projects based on what they are giving back to the community. Fogo Island Inn is reinvesting its profits into the local population, and I'm working with a group of female entrepreneurs on Fedje Island, Norway, who are rebuilding an island community that has faced depopulation for a long time. It's a stunning location that, along with its people, deserves a far greater destiny. We are focusing on the whole picture rather than a single destination – it's the interaction between all elements where buildings are adapted in harmony with the landscape, and not the other way around, that will create a last-ing impact," says Saunders.
A hotel merged into the cliffs with the Norwegian sea swells rolling in below, along with a distill-ery and a park, is currently in the works. "I believe that nature and culture should come before architecture, and rather than occupying land with a man-made building we want to extend the natural landscape through our design and by the materials we use," Saunders explains.
A future in the right direction
Saunders sees architecture as a way to create a better world and views the process with a holistic approach: healthy deadlines make for healthy choices, creating elevated ideas that turn into ground-breaking buildings that feed back into the community. His social entrepreneurial spirit is also infused in his teaching at Yale University, where he hopes he can influence the students to do better. "I see such ambition from the next generation of architects – it's a powerful shift from a male-dominated, egoist mindset to a curiosity about the social impact that the architecture can have on society."
For someone who has been fortunate enough to see his many visions realised, is there still a dream project hovering on the horizon? "I would love to design a library in the forest – a destina-tion to read, write and create, to disconnect from the digital and reconnect with the physical, the serenity inside and around you." A place to dream about a better world, sprung from exceptional architecture, perhaps.

Todd Saunders is currently working with selected projects around the world while teaching at Yale University. The documentary Strange and Familiar, based on the firm's work on Fogo Island, is available on NRK and iTunes. A selection of his most renowned projects have been compiled into a book written by Dominic Bradbury: New Northern Houses, available now. Web: www.saunders.no Instagram: @saundersarchitecture
Subscribe to Our Newsletter
Receive our monthly newsletter by email