Scandinavian Fashion Diary: January 2023
By Åsa H. Aaberge | Press photos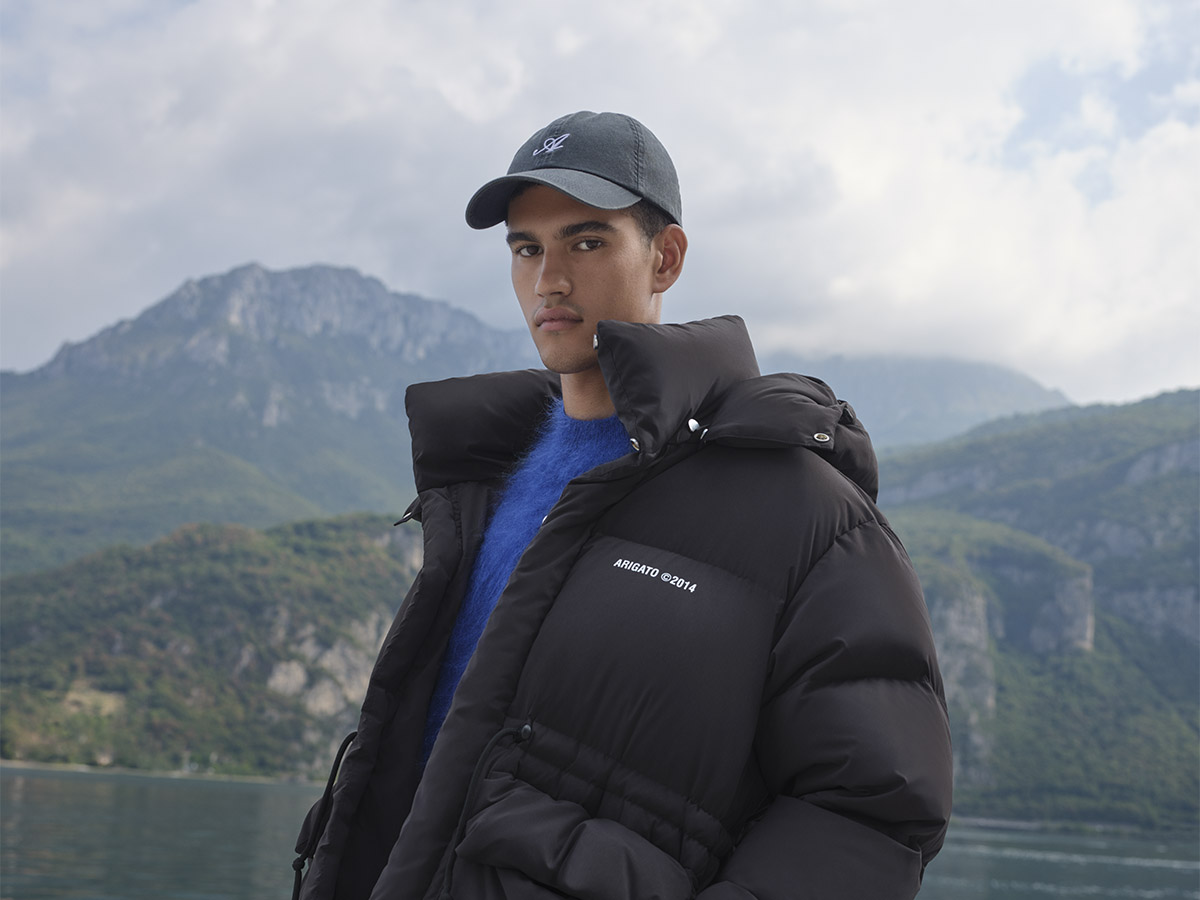 Let's hit the slopes! You might not be the fastest or best downhill skier, but you can for sure be the best-dressed one. Embrace winter's finest adventures dressed up and snug wearing the season's on-trend colours and most versatile, convertible styles.
Gloves by Hestra
Wakayama is an all-around retro-inspired ski glove, functional and warm both on and off-piste for the stylish skier. They are made from leather with outseams along the fingers, which provides a distinct look while optimising freedom of motion and grip, while the removable wool liner keeps you warm. The gloves come in five colour options, and in a mitten style, if you prefer.
Wakayama 5-finger, €135
Puffer by Axel Arigato
The quilted Nebraska parka is like wearing a stylish cloud. It's cosy and warm, made from lightweight recycled materials, and filled with reused down and feathers. Plus, it has a detachable hood, sizable pockets and adjustable ties at the waist, so you can personalise the fit.
Nebraska Down Parka, €650
Balaclava by Holzweiler
The fashionable resurgence of the balaclava from a few seasons ago is showing no signs of waning this winter, with more designs and new shades on the market. The unisex version from the Norwegian brand Holzweiler is made in smooth cashmere and comes in a range of colours. We love this in light blue!
Trin Balaclava, €205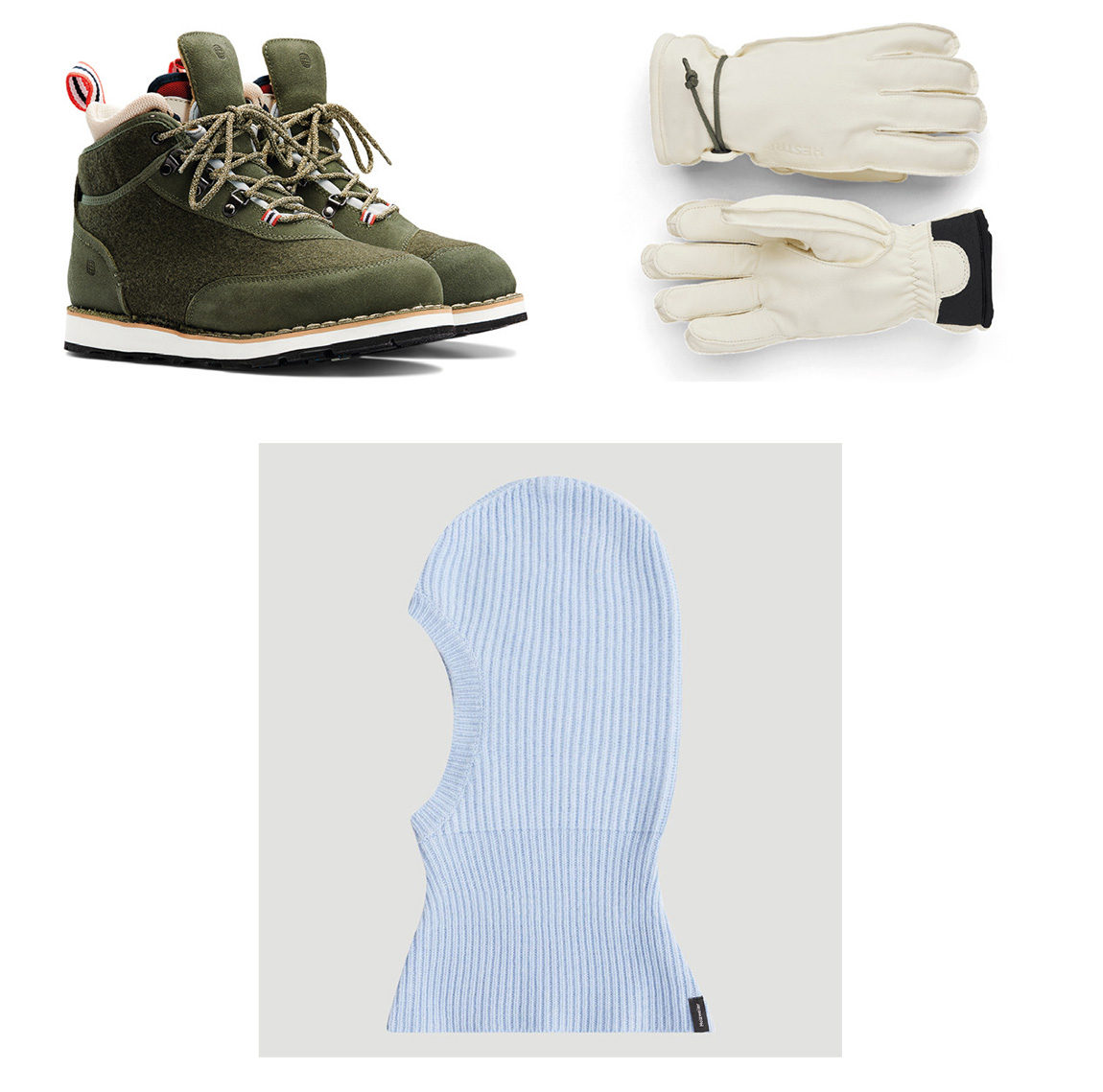 Boots by Amundsen Sports
The Winter Muck boots from Norwegian Amundsen Sports are handcrafted in wool loden and suede leather, with insulated gaiters for warm and comfy protection against freezing toes. Plus, to ensure you do not slip on snow and ice, the boots have a hardy Vibram Arctic Grip outer sole. They come in eight hues, from winter white to navy and beaming red.
Winter Mucks, €350
Beret by Ganni
It might be freezing, but you can still look cute. Top off your outfit with a little beret and you are good to go. The dazzling blue of this mohair beret from Danish label Ganni will immediately elevate your winter look. On far-below-freezing days, we suggest donning a hood or balaclava underneath, with the beret on top. Double the warmth, double the style.
Mohair Beret, €80
Padded pants by RAINS
The lightweight design filled with compact insulation makes these cotton candy pink pants excellent for long days outside in cooler weather. The wide silhouette and soft matte finish of pink nylon make the pants both adorable and applicable.
Snow Padded Nylon Pants, €275
Fingerless gloves by Oleana
Fingerless gloves are an amazing way to keep warm without sacrificing your dexterity. This pair is rib-knitted in soft alpaca wool, and made in Norway. The orange hue adds a perfect touch of colour to your outfit, be it for the slopes or for a brisk, chilly walk. Bonus: they come in enamel and black, too!
Kate Fingerless Gloves, €59
Sweater, gloves and pants by Soft Goat
This chunky half-zip sweater featuring a Fair Isle pattern is knitted in a comforting wool and cashmere blend, and the boxy fit allows for layering underneath when worn on-piste. It is also an excellent option for snuggling up by the fire after a long day outdoors in the fresh winter air. It pairs perfectly with these base layer pants and ski gloves, also in delicate cashmere and wool.
Ski Fair Isle, €385
Ski Base Layer Pants, €185
Ski Gloves, €65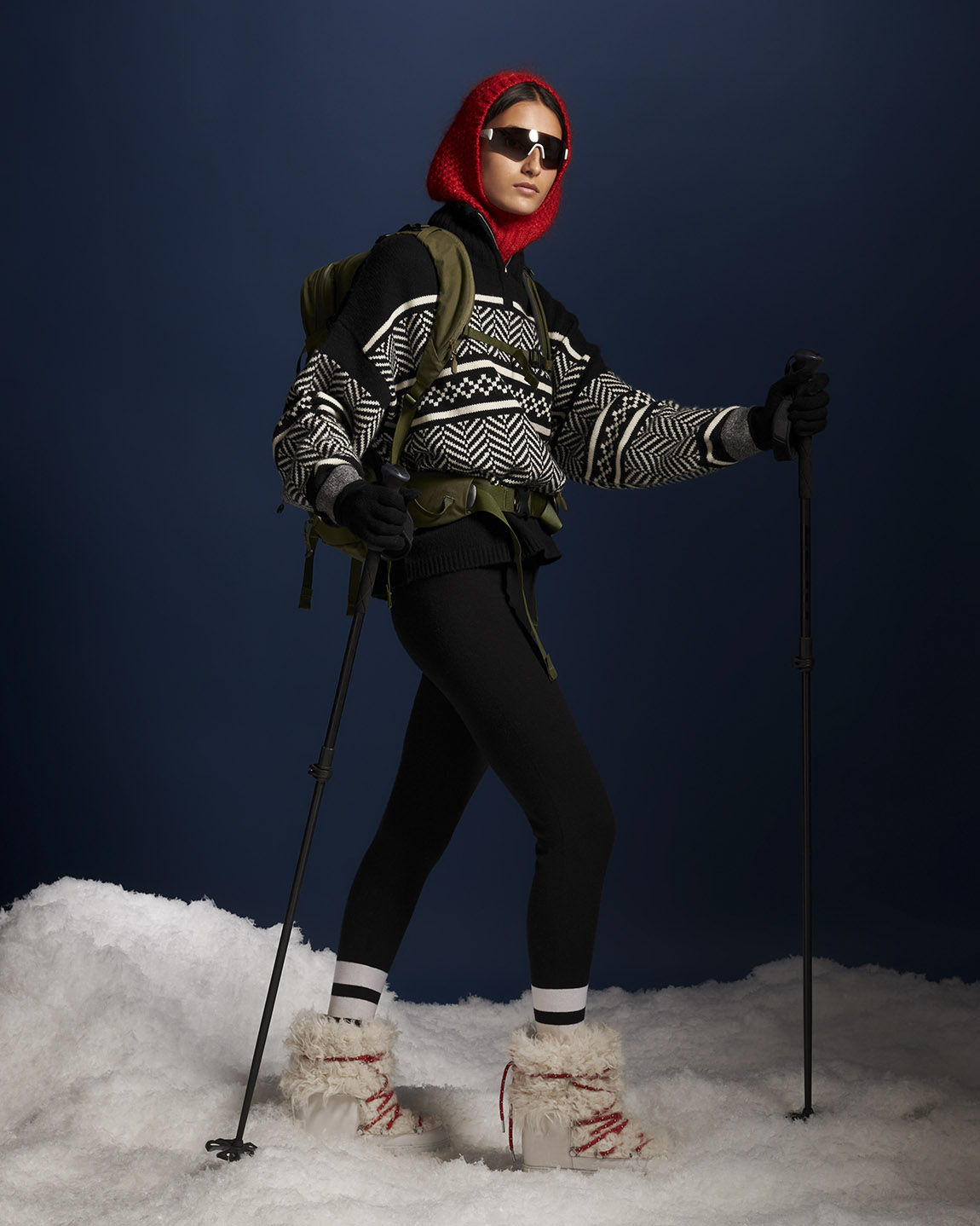 Subscribe to Our Newsletter
Receive our monthly newsletter by email