SEES Company: This all-natural luxury home and body brand has Finland swooning
By Lena Hunter | Photos: Sanna Lehto and Riikka Kälkäjä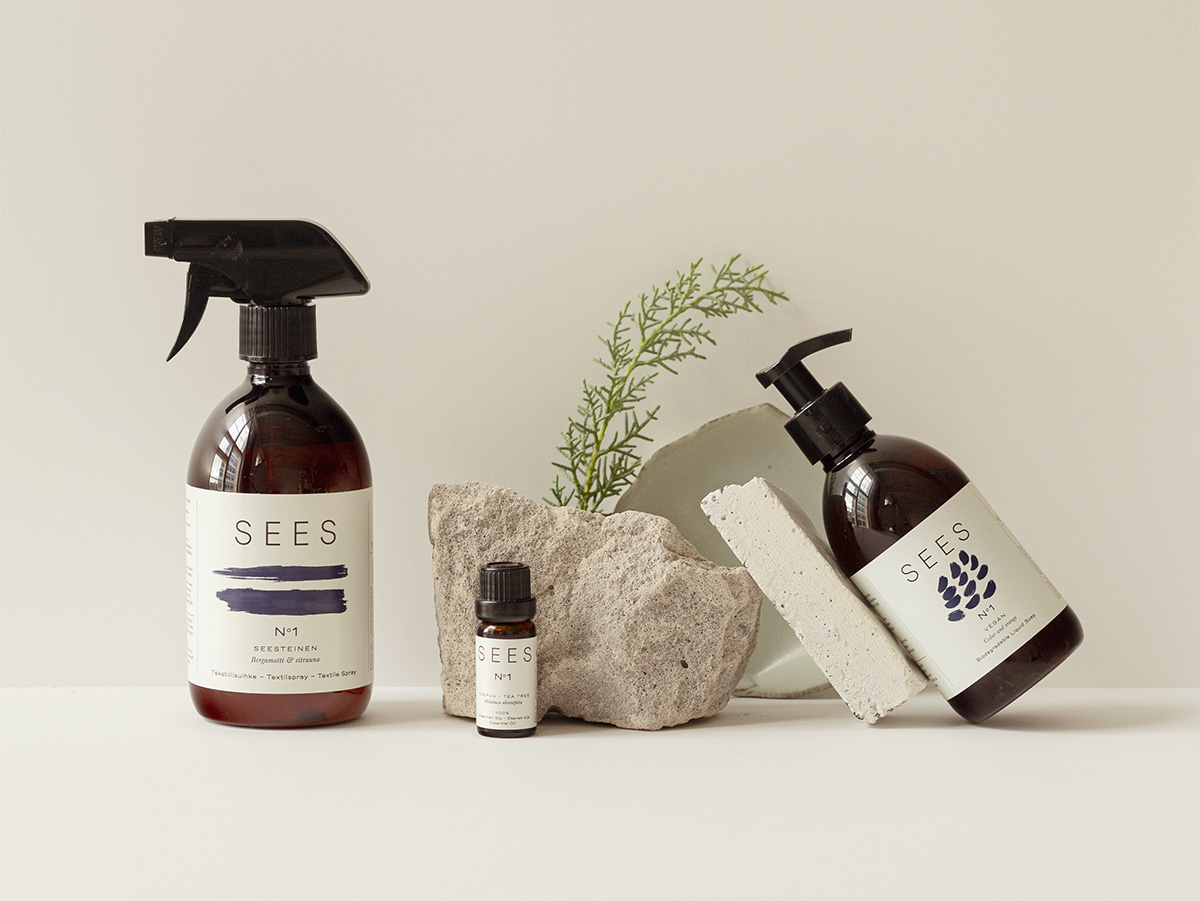 Scents create small transporting moments that colour our lives. Nobody understands this better than Finnish label SEES Company, whose luxury home and body products, made from natural essential oils and raw ingredients, have made those little moments its Mona Lisa.
"I was living in Japan when the Fukushima disaster happened. For the first time, I became very aware of the chemicals I was bringing into my home. I founded SEES because I wanted completely natural domestic products, crafted with elegance, luxury and sensuality," says SEES Company founder, Elisa Koivumaa.
Every ingredient in SEES' hand and body soaps, shampoos, conditioners, detergents, textile sprays and skin oils is uncompromisingly vegan, natural and sustainably sourced. The trailblazing brand is also one of the first to include Forest Microbes in its products – a new Finnish innovation that helps to restore healthy biodiversity in our urban homes.
Enrich the everyday
"When we're developing a product, our starting point is how it will make you feel," says Koivumaa. "Aromatherapy has the power to lift your mood and inspire calm – why not enrich as many of your daily moments as possible? The essential oil blends are strong, modern, unisex – like pine, cedar and citrus. Kids love them, but so will your father-in-law."
SEES Company's collection has already turned heads, with Helsinki's sophisticated new Café Savoy specifically requesting the label for its opening. Meanwhile, the Cedar and Orange Hand Wash No 1 has an ardent word-of-mouth following: "Some people have told me things like 'it smells so good that I always hide if from my husband'," laughs Koivumaa.
While the fragrances elevate the mind, SEES' Finnish-design forms appease the eye. The aroma diffuser is a notable example of the brand's elegant visual language: the simple disc of white stone diffuses drops of essential oil without water or electricity. Meanwhile, the expressive label artwork, designed by a Finnish graphic artist, is hand-drawn with blue ink on paper before being digitised and wrapped around the dark, glossy bottles.
New for 2023 is the hotel range of shampoo, conditioner, body and hand wash, and body lotion, with the same enchanting scents and attention to design as the core products. "The range is refillable, so hotels can move away from tiny plastic bottles and towards a more conscious form of luxury," says Koivumaa. "We strive for salon quality. We want guests to think 'if they have SEES, I don't need to bring my own'."
Hotel and wholesale enquiries: info@seescompany.fi Web: www.seescompany.fi Instagram: @seescompany Facebook: seescompany
Subscribe to Our Newsletter
Receive our monthly newsletter by email