Shepherd of Sweden: Scandinavian, genuine and handcrafted
By Malin Norman | Photos: Shepherd of Sweden
This year, Shepherd of Sweden celebrates its 40th anniversary. The beloved brand continues to focus on offering genuine, handcrafted products of Scandinavian design, made with nature's most versatile materials: sheepskin and wool.
Founded in 1982, Shepherd of Sweden is best known for its classic sheepskin slippers; perfect for everyday use and for snuggling up on the sofa. It's also known for its homewares, such as rugs, cushions, pillows and blankets. "Our vision is to be the world's most attractive brand for high-quality Scandinavian-design products in natural sheepskin and wool," says CEO Stefan Mårdh.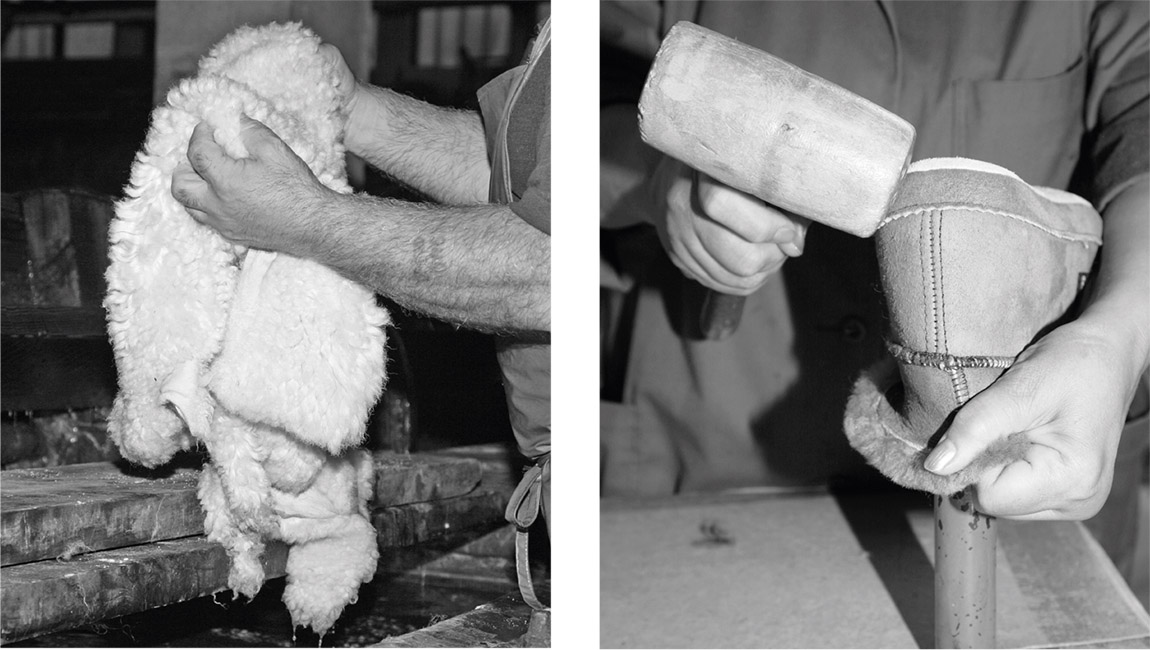 In the past, SHEPHERD products have been more associated with autumn and winter, and with cosy slippers for use when it's cold outside (the perfect Christmas gift, by the way). However, the company has seen a boom in its other products, such as stylish sandals and shoes – great for lounging around in the garden, or when enjoying summer barbeques with friends.
The design is inspired by Scandinavian nature and history – and simplicity and function are key. "The combination of craftmanship and pure Scandinavian design makes for beautiful and timeless quality products, which more and more people seem to appreciate these days," Mårdh says. "So many people have been working from home during the pandemic, and they value products of high quality more than ever before."
Nature's most versatile materials
The brand is something of a cult name on the market, with customers asking specifically for SHEPHERD products. The key to its success, says Mårdh, is continuity. The company works with sheepskin and wool due to their exceptional quality and comfort – superior to all other materials, and a perfect match for bare feet. Wool fibres are naturally breathable and can absorb moisture, without feeling wet. Instead, the moisture passes through, carrying away bad odours.
But there is more to these natural materials; wool is hypoallergenic and sheepskin is naturally antibacterial. Also, wool adjusts to the temperature of your feet. "It keeps you warm when it's cold, and it cools you down when it's hot," confirms Mårdh. "And as wool fibres are naturally breathable, and have antibacterial properties, many of our products are perfect all year around, indoors or outdoors, whilst keeping you comfortable and stylish." No wonder, therefore, that they are known as nature's most versatile materials.
Their own value chain and production
Shepherd of Sweden's head office and warehouse are based in Svenljunga, while it has its own manufacturer in Europe. The company controls the production carefully, including continuous testing by independent institutes, and follows a code of animal treatment at all stages of the process. "It's important to know that we have our own value chain," assures Mårdh. "We buy raw materials directly from our suppliers, our skilled craftsmen refine and prepare the materials, and then they create the products – mostly by hand."
The products are made of carefully selected materials to get the right quality and finish. "As we are creating products mostly for people in their home environment, it's important to produce high-quality, sustainable products that will last," concludes Mårdh. "That's why we use only natural materials."
Shepherd of Sweden is available in Europe, as well as some other markets such as the US and Asia. Products are sold in department stores and independent retail stores, as well as selected online retailers.
Web: www.shepherdofsweden.se Facebook: shepherdofsweden Instagram: @shepherdofsweden
Subscribe to Our Newsletter
Receive our monthly newsletter by email