Sjökvarteret
Text: Hanna Stjernström | Photo © Skördefestens Vänner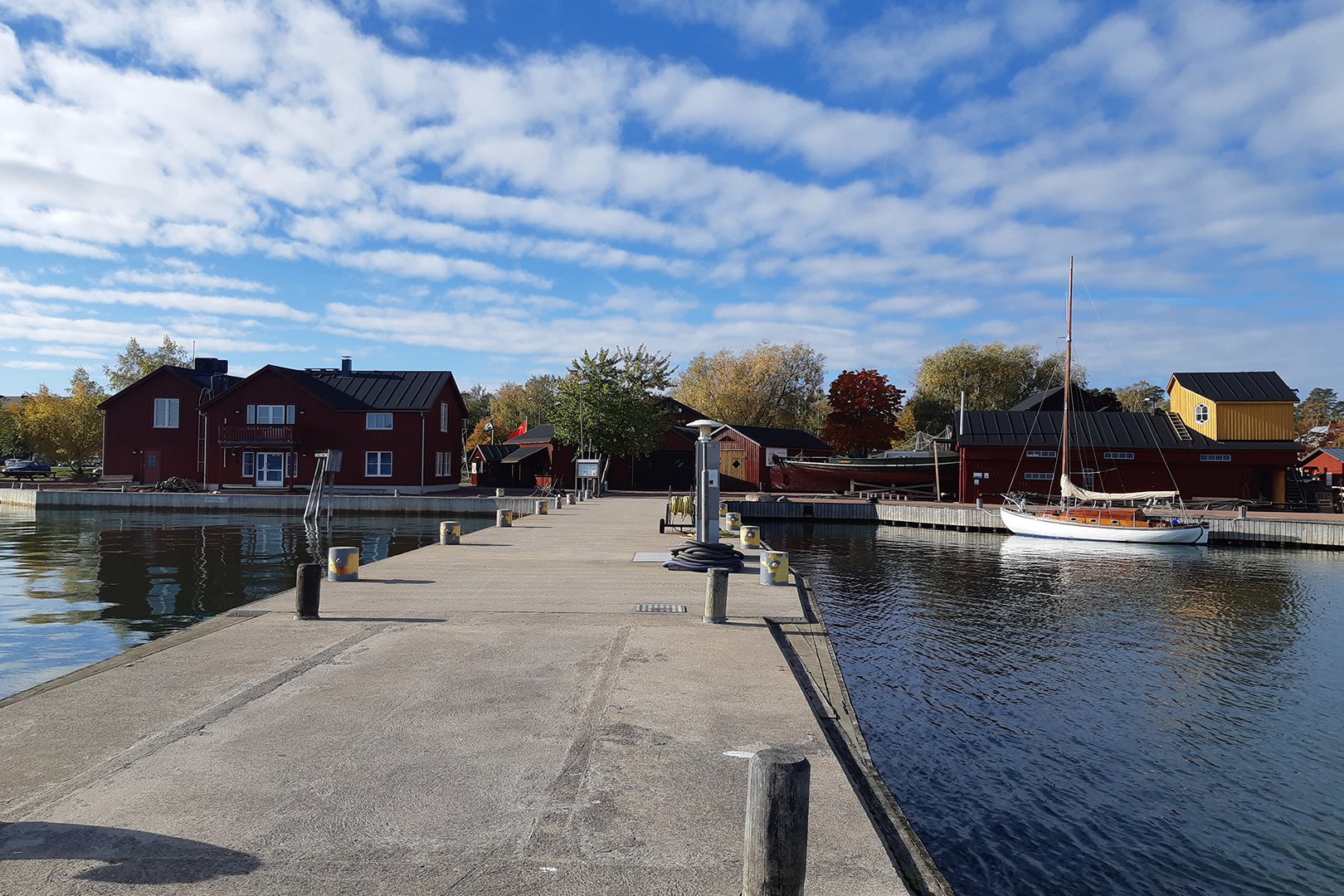 A tribute to tradition
Even after 25 years, Sjökvarteret in Mariehamn still continues to flourish today. With summer approaching, the area invites visitors to events that celebrate the Ålandic marine history and the craftsmanship that built its traditions.
In 1988, the ship Albanus was launched into the bay of Slemmern during the Tall Ships Race, after being constructed in Mariehamn's eastern port. The ship was built with Ålandic wood and used local knowledge to replicate a ship from 1904 by the same name. Six years later, Sjökvarteret was created in the same port, with the purpose of honouring the local heritage. "We want to recognise the culture of boat building in a prosperous area built upon the marine traditions on Åland," says Janna Johansson, CEO of Sjökvarteret.
Sjökvarteret has come a long way since its founding in 1994. In addition to guided tours and a museum dedicated to the history of boat building, the area has seen the opening of two shops and a restaurant that focus on local ingredients. The latest initiative is the EU project SEASTOP, which will work on expanding the port's berths and surroundings to increase availability to visitors.
The marine tradition stands in the centre as one of Åland's biggest events, Åland Sea Days, takes place at Sjökvarteret on 17 to 21 July, turning the area into a meeting point for over 20,000 visitors. The five-day event celebrates the marine culture of traditional ships, craftsmen and musicians, and is now an annual festival. "Our vision is to preserve Ålandic culture, while at the same time continuously developing Sjökvarteret towards a sustainable future," Johansson concludes.
Subscribe to Our Newsletter
Receive our monthly newsletter by email