Skövde: Playful gaming hub and recreational paradise
By Malin Norman | Photos: Tobias Andersson/Next Skövde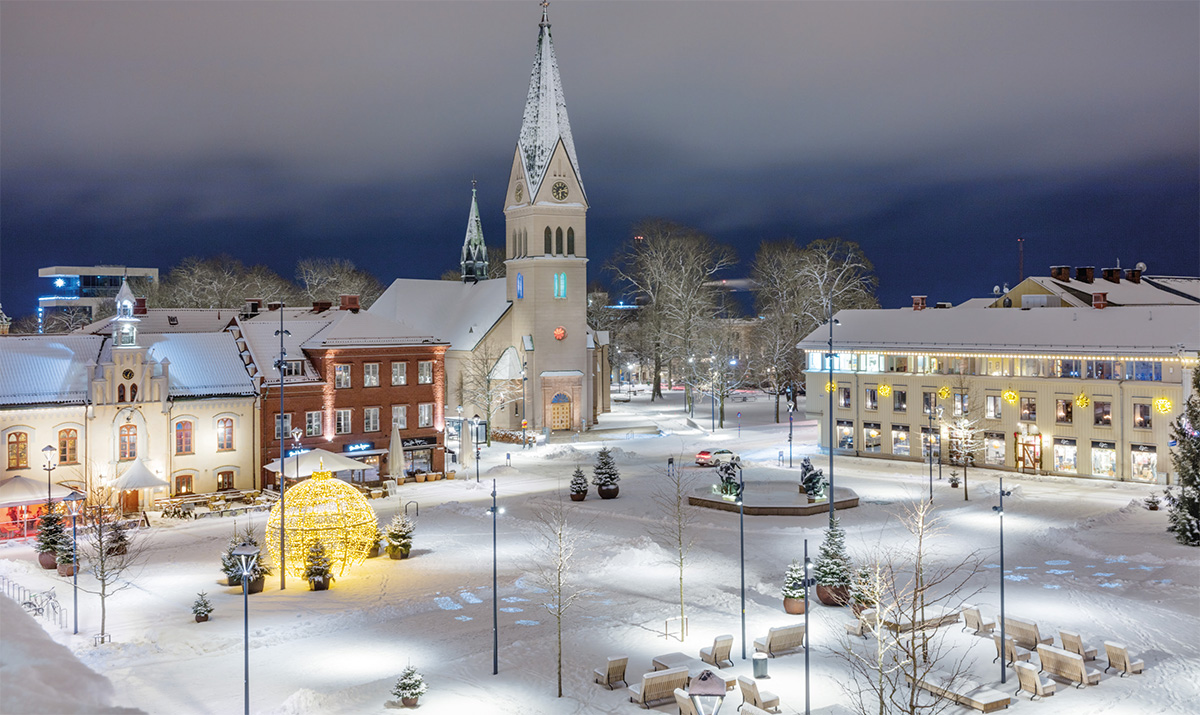 With plenty to do and see, Skövde is a great destination to visit at any time of year. The popular recreational area Billingen continues to develop, the town centre is buzzing, and the gaming community here is on fire.
Located in Skaraborg between Sweden's two largest lakes, Vänern and Vättern, Skövde is built partially on the slopes of the low mountain ridge Billingen, and the town centre lies at the foot of the mesa.
"It's ridiculously close to both nature and urban pulse," says Charlotte Backman, marketing director of Next Skövde. "It's one of the many advantages of a mid-size town in the middle of a beautiful landscape. Actually, this is one of the main reasons for visitors to come to Skövde – sports and outdoor activities. And us locals, we really love our recreational area Billingen!"
First-class training centre
Billingen is an official Vasaloppet training centre for cross-country skiing, cycling and running. In addition to its 35 kilometres of cross-country skiing tracks, Skövde has extended its track with artificial snow to 10 kilometres, using a new technology for creating and storing the snow. "The arena is fabulous for training all year round, and great for beginners as well as all the way up to the very elite," confirms Backman.
Last year, the centre opened a new building serving as a hub with restaurant, sports shop, changing facilities, club rooms and more. A new ice rink with a roof has premiered too, providing opportunities for sports on ice as well as exhibitions, concerts and other events. And the outdoor swimming pool with magical views has been renovated, more trails for mountain bikes have been established, and recently, new owners have taken over the hotel in Billingen and will continue to invest for the future.
In 2023, Skövde will host SM-veckan, a week of sports activities organised by the Swedish Sports Confederation every summer and winter by one chosen city. Preparations have already begun in Skövde, and lots of activities will await, leading up to the big event taking place between 30 January and 5 February 2023, including the Swedish Championships in cross-country skiing. It's expected that SM-veckan will attract some 50,000 visitors.
Skövde is easily accessible, only an hour by train from Gothenburg and two hours from Stockholm. In December 2021, a new bus line between central Skövde and Billingen opened, with buses running every half hour, to ensure easier and more sustainable access to the recreational area.
Join the gaming community
What many might not know is that Skövde is also an important gaming hub, with initiatives run under the banner Sweden Game Arena. With its seven educational programmes, the University of Skövde has the widest and most cutting-edge range of courses in computer gaming in northern Europe, as well as international research with around 30 professors and PhD students.
Sweden Game Arena also organises Sweden Game Conference in Skövde every October, for professional and aspiring game developers and start-ups. "Skövde is a great example of how the proximity in a smaller city can provide great benefits. Here, we see fantastic collaboration between the University, the Science Park, the gaming companies, the municipality and support functions, all creating an attractive hub where people can connect, explore and enjoy gaming."
 Backman foresees more exciting business prospects, with more than 200 professional game developers and plenty of work opportunities. "We also have a lot of new start-ups in connection to gaming and several have become international successes, such as Valheim, which has sold millions of copies worldwide."
Skövde is waiting for you – ready, set, enjoy!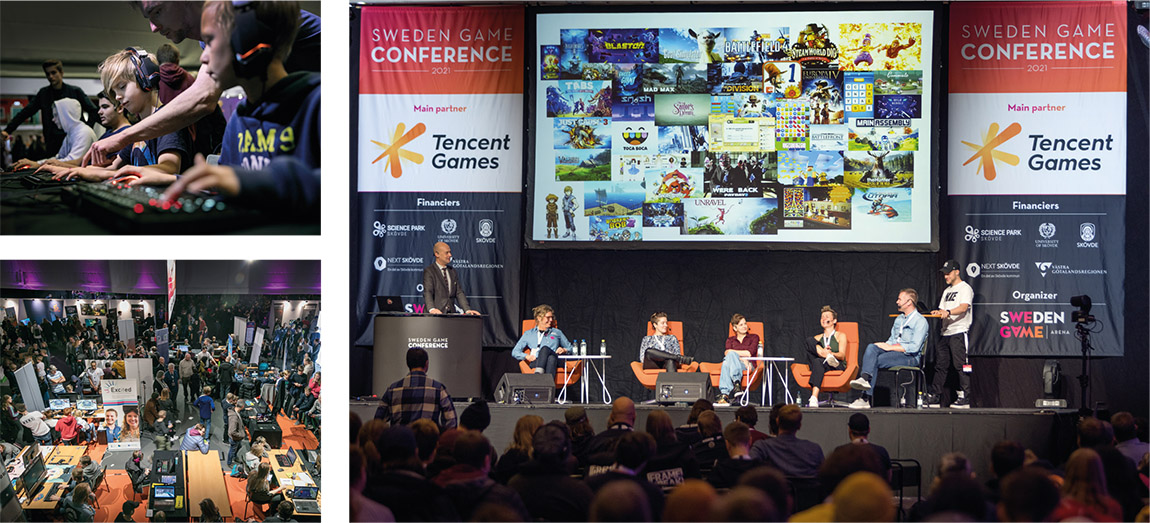 Web: www.upplevskovde.se Facebook: upplevskovde Instagram: @upplevskovde
Subscribe to Our Newsletter
Receive our monthly newsletter by email