Slotssø Badet: Lose track of time in this historical spa experience
By Karen Gilmour Kristensen | Photos: Slotssø Badet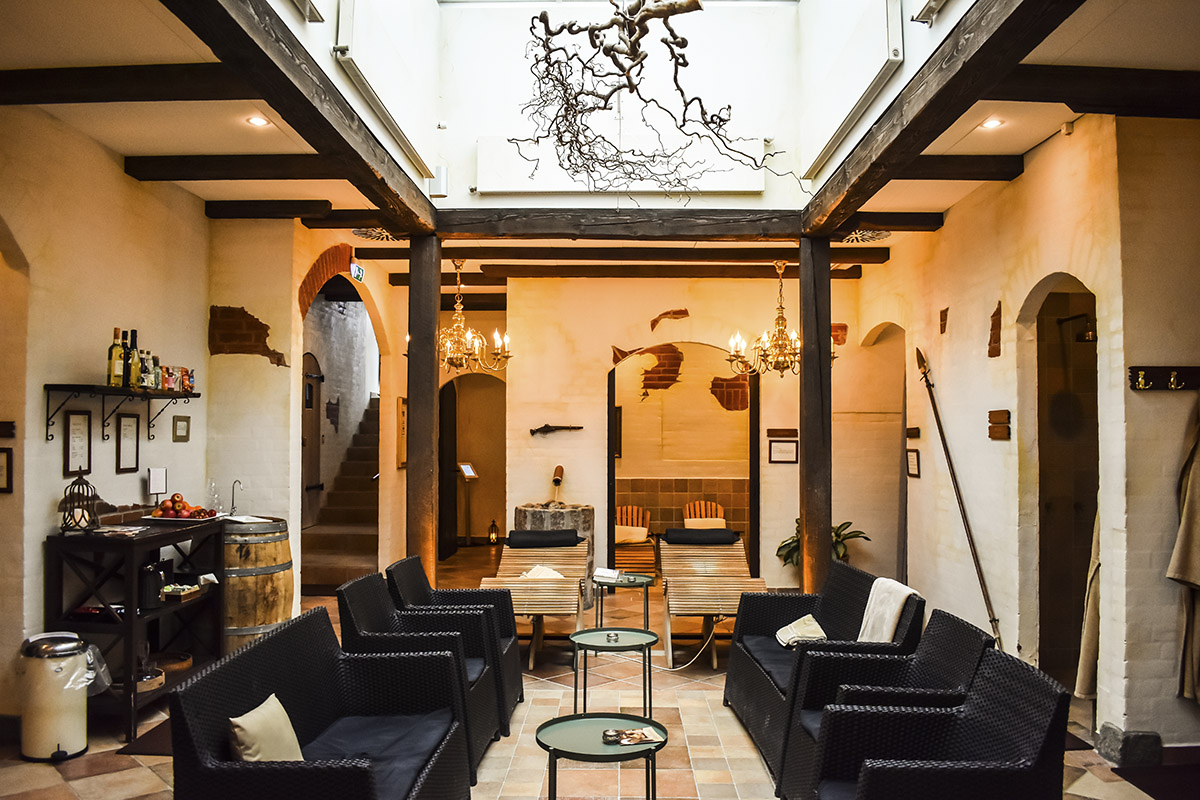 Often, we can feel like our daily lives happen a bit too fast; there's always something to do and somewhere to be. But, at Slotssø Badet's spa in Kolding, you're invited to take the time to reset in peaceful surroundings that will take you back in time.
At the reception of Dronning Dorothea's Badstue (Queen Dorothea's Spa), guests are expected to leave their phones to avoid distractions – but don't worry, the staff will take care of all the practicalities, allowing you to enter a state of deep relaxation.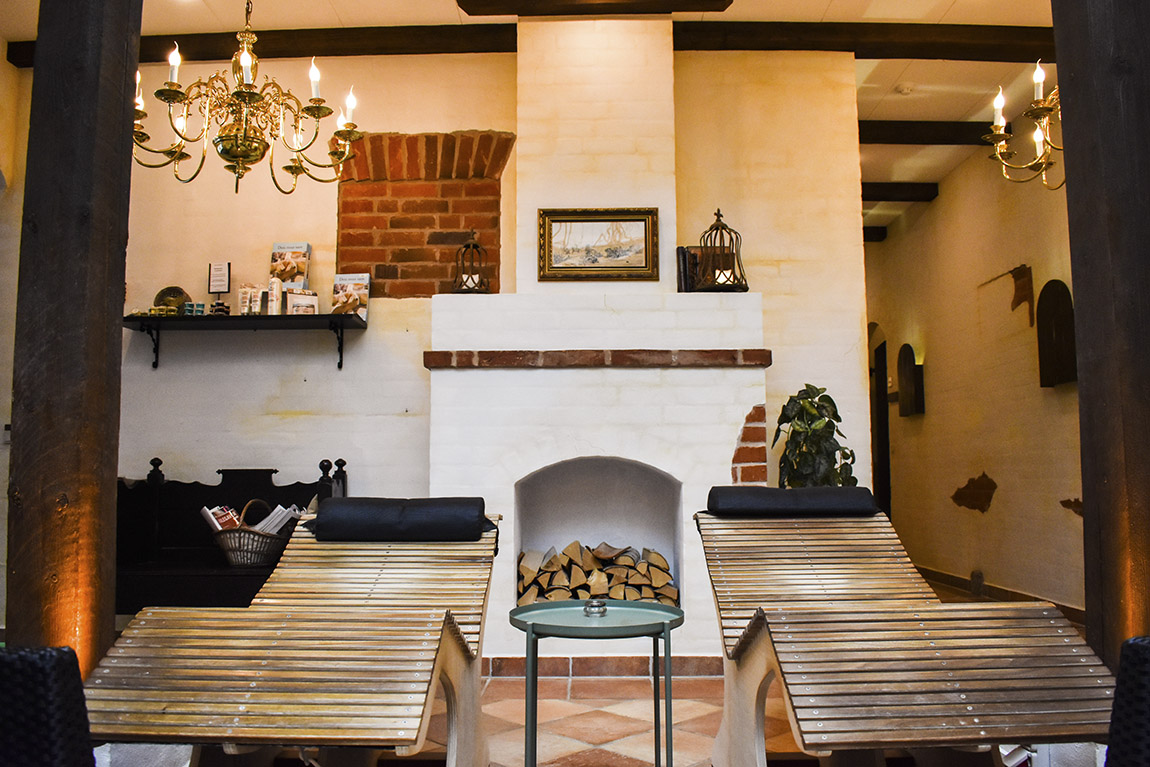 "The idea is that when you come here, you should be able to relax and shut off your brain," explains Susan Søndergaard, head of the spa. "You don't have to worry about what time your treatment is or what time you need to eat. Our employees will guide you through everything and keep track of time for you."
At the spa, there are several different facilities, such as a sauna, a steam bath, a saltwater pool and a hammam room. There are two types of hammam – one Turkish and one Moroccan-inspired. In both, you lie on a warm marble plate and are scrubbed with soap foam to remove dead skin cells.
"In the hammam room, there's room for two people, which makes it the ideal treatment for a couple, two friends or a mother and daughter," Susan says. "But all our treatments can be done as couple treatments. In fact, couple treatments make up over 95 per cent of our treatments in total. It's really a lovely experience to share with someone."
All therapists at the spa are qualified in different therapies and massage, and they continue to take on new courses within the field of wellness. At the same time, the team likes to be a little innovative. "We like to invent new treatments ourselves," Susan explains. "And we care about using Danish produce. We use whatever is in season, such as chestnuts, roses and rosehips."
Historical settings
Slotssø Badet, the company behind the spa, began as a water park. Since then, it has expanded and today features a conference centre, hostel, spa and more. Located in the centre of Kolding in southern Denmark, Slotssø Badet's spa lies a stone's throw away from the castle of Koldinghus.
When Dronning Dorothea's Badstue was built, the team behind Slotssø Badet took inspiration from local history. The name refers to Queen Dorothea, who lived at the castle in the 14th century. To solidify the historical theme even further, the tiles of the building have been imported from Germany to ensure they resemble those of the same era.
"We wanted to create a connection to the castle," says Edvard Køhrsen, assistant manager at Slotssø Badet. "Up until the early 14th century, a spa was located on the southern slope, and we try to bring that history into the spa. Ideally, we want our guests to get the feeling that they're travelling back in time." From the terrace of the spa, guests will find an incredible view of both Slotssøen (The Castle Lake) and the castle, which is lit up at night.
Social responsibility
Slotssø Badet is a social enterprise, which means it hires socially marginalised people who have found themselves outside the labour force, due to disabilities and physical and mental illnesses. Over the years, Edvard and his team have had great success getting marginalised people into jobs.
"Taking on this social responsibility is something we have always done," Edvard explains. "For us, it seems like the most natural thing to do. It sounds like a cliché, but at Slotssø Badet we're a family looking out for each other. We take account of our employees' strengths and allow them to do what they do best."
After staying at the spa, you can explore the town of Kolding. There's plenty to explore, besides a visit to the castle. One of the biggest art museums in Jutland, Trapholt, is nearby and the area also boasts a botanical garden with plants from around the world. Not far from Kolding you'll find the small town of Christiansfeld, which is listed as a UNESCO world heritage site because of its historical buildings.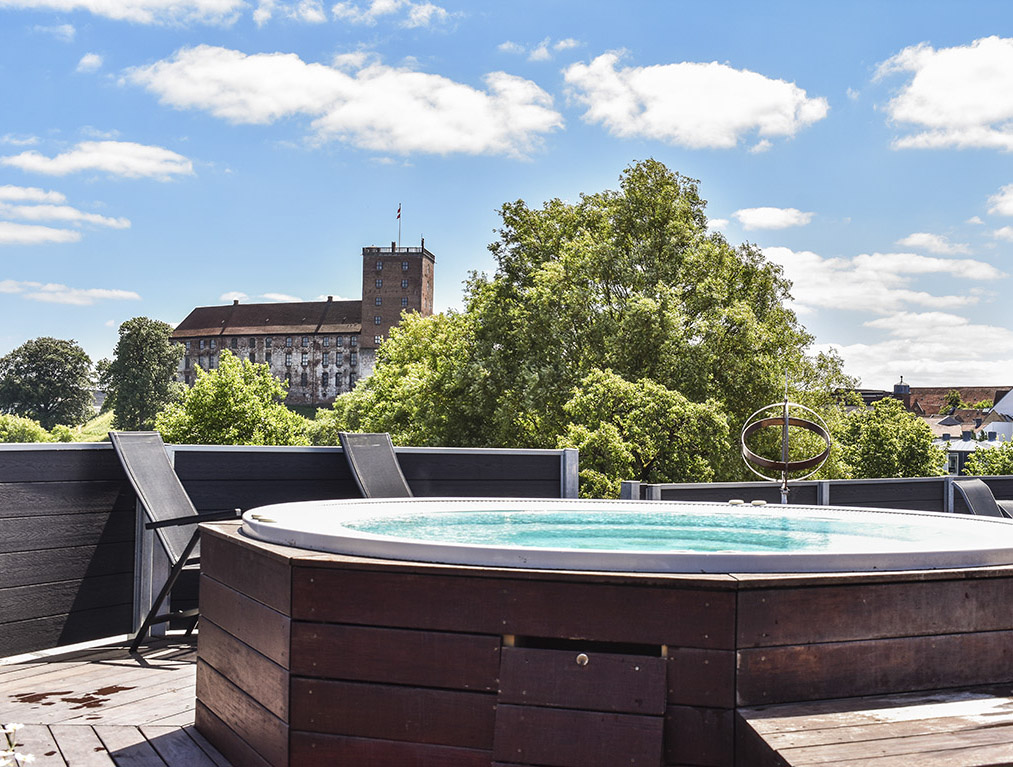 Web: www.ssbad.dk Facebook: SlotssøBadet Instagram: @slotssoebadet
Subscribe to Our Newsletter
Receive our monthly newsletter by email