Sognefjord: Always a pleasure, never a let down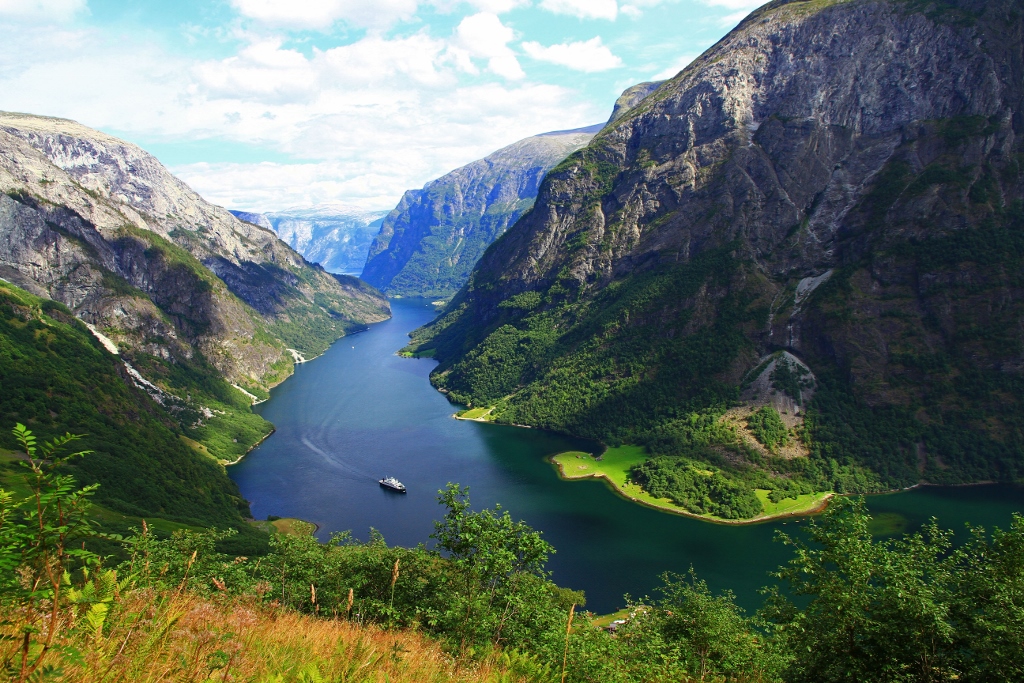 Norway is known for its spectacular views and phenomenal sceneries, but few locations are as breath-taking as the Sognefjord. Being the third largest fjord in the world, the Sognefjord stretches out in majestic landscapes, its incomparable curves leaving no one unaffected.
Text: Anja Fardal, Visit Sognefjord Photo: Katrin Moe
The Sognefjord lies in the heart of Fjord Norway and extends to the foot of the National Parks Jotunheimen and Jostedalsbreen. The area is both dramatic and hospitable, with exciting and invigorating activities for the whole family. Whether it's hiking through the national scenic routes, visiting one of the two National Parks or admiring the two UNESCO sites, the Sognefjord will surely play on your heartstrings with the area's unprecedented beauty.
The landscape in the Sognefjord area is full of contrasts, and it has all any visitor could wish for in terms of experiencing nature first hand. Whether you want to relax or are looking for something more physically challenging, you will find suitable activities that provide closer contact with nature that most have never experienced before. You can explore a lot of this exciting landscape on your own, or you can join in some of the organised activities that are tailored to suit all age groups and interests.
The summertime is upon us and the region is starting to change into a warmer, kinder climate. In the following articles you can read about some of the many things the region has to offer. But you mustn't forget that the Sognefjord invites you to a marvellous place all year around. In the wintertime the Sognefjord offers amazing skiing, from the peak of the mountain tops to the valley of the fjord. You will find experienced guides that take you to the snowy hot spots, offering courses and activities for all levels. These include skiing trips, alpine touring, ski centres, snowshoe-tours, ice-climbing courses, avalanche courses and tours to the magical caves under the Nigardsbreen glacier.
Rest assured that no matter what time of year you stop by for a visit, the Sognefjord will not disappoint.
Subscribe to Our Newsletter
Receive our monthly newsletter by email