Sorrisniva: The frozen dream
By Maria Lanza Knudsen | Photos: Sorrisniva AS
Sleeping at the world's northernmost snow and ice hotel has to be one of the most exciting ways to experience all that the Norwegian winter has to offer. Right up there alongside experiencing the northern lights, an abundant wildlife and the breathtaking landscape, a night at the Sorrisniva Igloo is surely one for the bucket list.
Located on the banks of the Alta River in northern Norway, the Sorrisniva Igloo Hotel has been constructed from snow and ice every winter since 2000 with a different theme every year. Four suites, 26 double rooms and a wedding chapel to boot offer guests the ultimate arctic experience from December to April.
"In 2015, for the first time, the hotel will open its doors early, in mid-December," says marketing manager Jan Roger Eriksen. "Imagine spending Christmas at the Igloo Hotel!"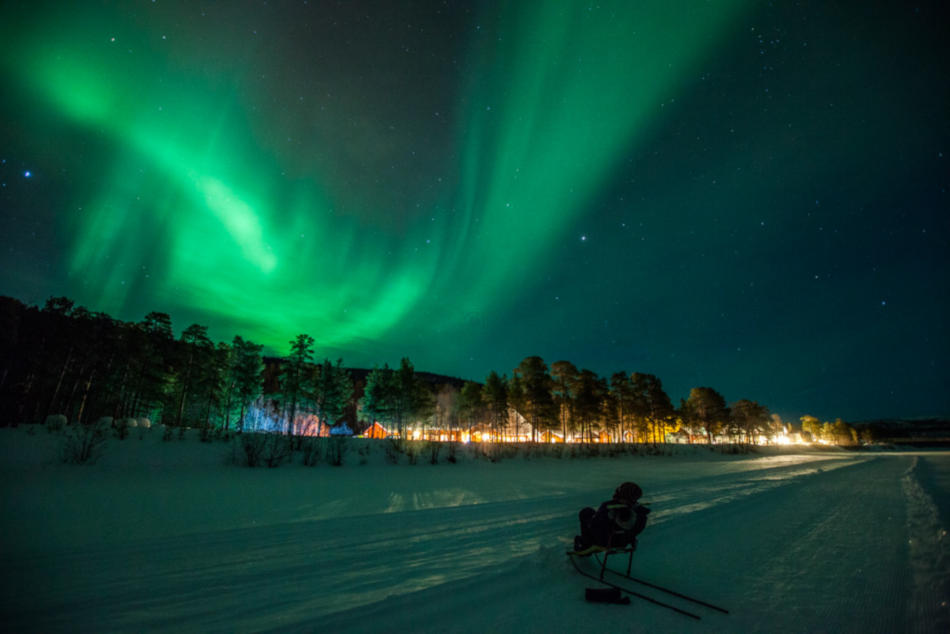 One with nature
The calm and peace encountered at Sorrisniva allows visitors to really appreciate this one-of-a-kind destination. Yet the calm may be deceiving: the hotel offers an abundance of activities and adventures.
"There is a wealth of wildlife in the area, numerous nature trails for fantastic winter walks, kick-sleds and cross-country skiing, and downhill sledding for both young and old – all under the northern lights," says Eriksen.
Indeed, one of the highlights is the Northern Lights Walk, taking guests along a ploughed trail in the hope of witnessing the arctic night's most beautiful show, the aurora borealis.
Meanwhile reindeer sleigh excursions offer the opportunity to spot majestic animals and learn about the Sami people. Their heritage is shared through stories, legends, traditional joik music and a visit to a Sami lavvo, a traditional temporary tent-like structure.
Tailor-made snowmobile safaris allow visitors to fully explore the landscape and mountain cabins on the Finnmark plateau. These excursions can be booked throughout the year for corporate team-building and leisurely trips.
Culinary delights
Luckily, the frozen surroundings have not rubbed off on the hospitality, with a warm welcome greeting the guests when they arrive at this family-run establishment. The Sorrisniva restaurant is known for its culinary delights made from scratch using Norwegian ingredients, produced locally wherever possible. This eatery has even been dubbed one of the best in northern Norway.
In the winter the adjacent ice bar with its ice sculptures and picture gallery serves up the frosty Igloo Ice Blue drink, which warms your body thoroughly. Offering the most extraordinary experience in beautiful surroundings, the Sorrisniva Igloo Hotel is a winter dream come true.
For more information, please visit: www.sorrisniva.no
Subscribe to Our Newsletter
Receive our monthly newsletter by email