Spa Resort Peurunka
Take a break to rewind and recharge
TEXT: MARI KOSKINEN | PHOTOS: SPA RESORT PEURUNKA
Spa Resort Peurunka celebrates its 45th anniversary this year. With a long tradition in the wellness business, the resort makes sure that the guests get a chance to recharge their batteries by taking care of their body and mind.
Spa Resort Peurunka boasts a modern spa, many restaurants and plenty of activities and entertainment that fulfil guests' every need. "Our roots lie deep in the wellbeing of people, and today the wellness concept has a holistic approach, taking care of both body and mind," says marketing director Tiina Björk.
Peurunka is located in central Finland,close to Jyväskylä, and it is one of the largest resorts in the area. The environment itself provides a relaxing and nurturing aspect, as the pure Finnish nature is at its best here. There are many different accommodation options: there are comfortable hotel rooms and well-equipped apartments, spacious holiday cottages and also budget accommodation – all located conveniently within the compact resort area.
Peurunka has the most modern spa in Finland, opened in 2012. There are both relaxing spa experience pools and pools with water park features, including the longest waterslide in northern Europe, measuring 130 metres – so the whole family can enjoy and relax together. There are also many different types of saunas; in addition to the Finnish sauna, there are infra-red saunas and a steam bath in the spa. Outdoors, there is a traditional Finnish sauna and a smoke sauna, both with access to the Lake Peurunka for a refreshing dip. The Day Spa offers sumptuous beauty treatments and relaxing massage therapy.
Action for everyone
Guests have many options with which to boost their wellbeing, and they can try lots of different sports. The resort offers basketball, volleyball and badminton courts as well as a bowling alley. There is also an ice rink for skating, ice hockey and curling. Moreover, there is a fully equipped gym with many weekly group classes. It also offers professional fitness testing services.
Outdoor activities include, among others, marked hiking and cycling paths and orienteering routes. The spa and the beautiful Lake Peurunka offer a range of water activities such as swimming and paddle boarding, as well as canoes and rowing boats. There is also a full golf course and a disc golf course in the area.
The resort is open all year round and, in the winter, guests can try cross-country skiing, sledging, snowshoeing and even ice swimming – a refreshing feeling guaranteed! The surroundings look so different at various times of the year, so it is definitely worth it to pay a visit in every season.
When guests want to try something new, there are guides and instructors who organise guided lessons. Children can participate in most activities with the family, and there is also special action just for kids,including swimming lessons and children's group exercise classes. "Families find so much to do here–there are activities for the whole day, every day," Björk enhuses.
As Peurunka has its root in wellness and rehabilitation, there is also the Rehabilitation Centre Peurunka, where the methods used are based on decades of experience, established scientific research in the field as well as its own, active research programmes.
Entertaining evenings
After all the daily activities, it is time to relax and nourish the body. There are several restaurants at Peurunka, including Peurankello À La Carte Grill, which serves fantastic flavours made from local, high-quality ingredients and has been awarded by Chaîne des Rôtisseurs. There are also other restaurants that serve, for example, big breakfasts and delicious lunch buffets, and a pub offering drinks and karaoke.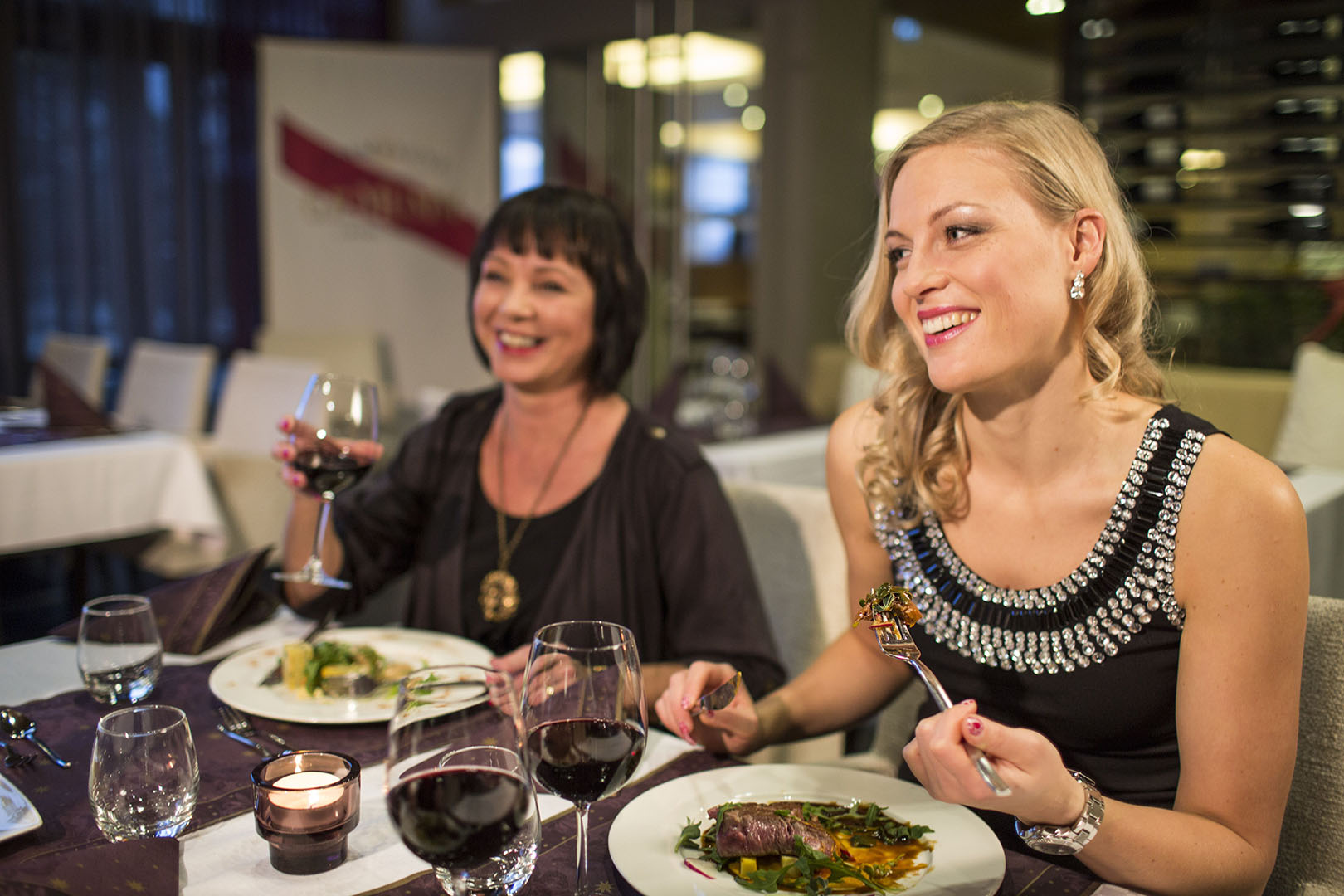 "We think relaxing and socialising are as important as training, so there are many opportunities to unwind with friends and family and enjoy the evening entertainment," explains Björk. "There is also the opportunity to dance to live music every weekend. We believe that good entertainment provides a way to relax, and that's a part of the package at Peurunka."
There are also big events at Peurunka, like John Smith Rock Festival, voted Best Rock Festival in Finland in 2018, and Sauna Heating World Championships as part of the regional event Sauna Week. Both events are held in July. Other concerts and events are held at Peurunka Areena all year round. "Our corporate clients like to bring their staff or customers here for meetings, and often include some wellness activities in the day too. We can also arrange fairs and summits at our spacious event centre, Areena," says Björk.
peurunka.fi Facebook: kylpylahotellipeurunka Instagram: @peurunka
Subscribe to Our Newsletter
Receive our monthly newsletter by email