Steele & Borough: Carry the future
By Emma Rodin | Photos: Steele & Borough
Classic and contemporary are two words largely considered opposites. However, Steele & Borough makes it look like they were always meant to join up. A maker of vegan bags with a timeless look, this brand shows how to carry the future – quite literally.
Steele & Borough was created by Catherine Nilson and Niklas Bandobranski. Nilson ran a fashion distribution firm when she noticed a gap in the market for an innovative, long-lasting, vegan product. She re-kindled with childhood friend and industry designer Bandobranski, and together the pair set out to create something to fill the gap.
"We knew from the start that we wanted our products to be 100 per cent vegan. Not only for reasons relating to the treatment of animals, but also because of the amazing properties of the wealth of material on offer as alternatives, like being lightweight or water repellent," explains Nilson. "It felt exciting to combine a classic look with vegan properties, and creating something fit for the future," she adds.
After years of testing materials, shapes and functionality, the brand's collection now holds six different models that are made to last. 'The Weekenderbag' is a bestseller with its clean look, handy size and beautiful detail, which is a trademark for each Steele & Borough product. More designs will follow, but they won't be rushed. Less is more – and couldn't we all do with a little bit less?
Vision aside, changing people's understanding of what a non-leather bag can be in terms of quality and aesthetics has proved tricky. "Many have preconceptions and wouldn't class a vegan bag as a 'luxury' item. We're here to change that, and already have," concludes Bandobranski.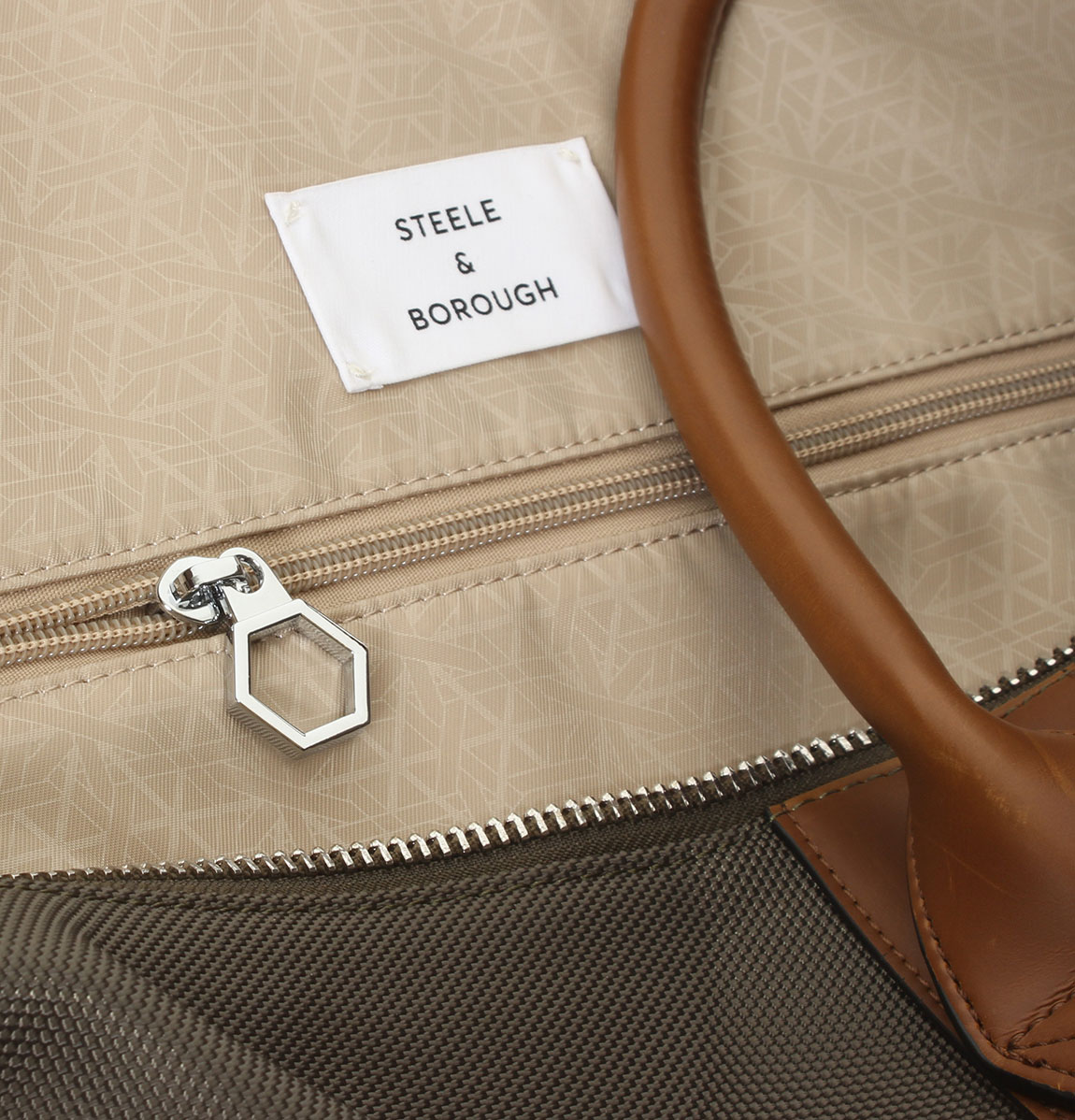 Web: www.steeleborough.com Instagram: @steeleboroughs
Subscribe to Our Newsletter
Receive our monthly newsletter by email