Struktur Design: Unparalleled functionality embracing the value of exceptional design
TEXT: NINA BRESSLER | PHOTOS: STRUKTUR DESIGN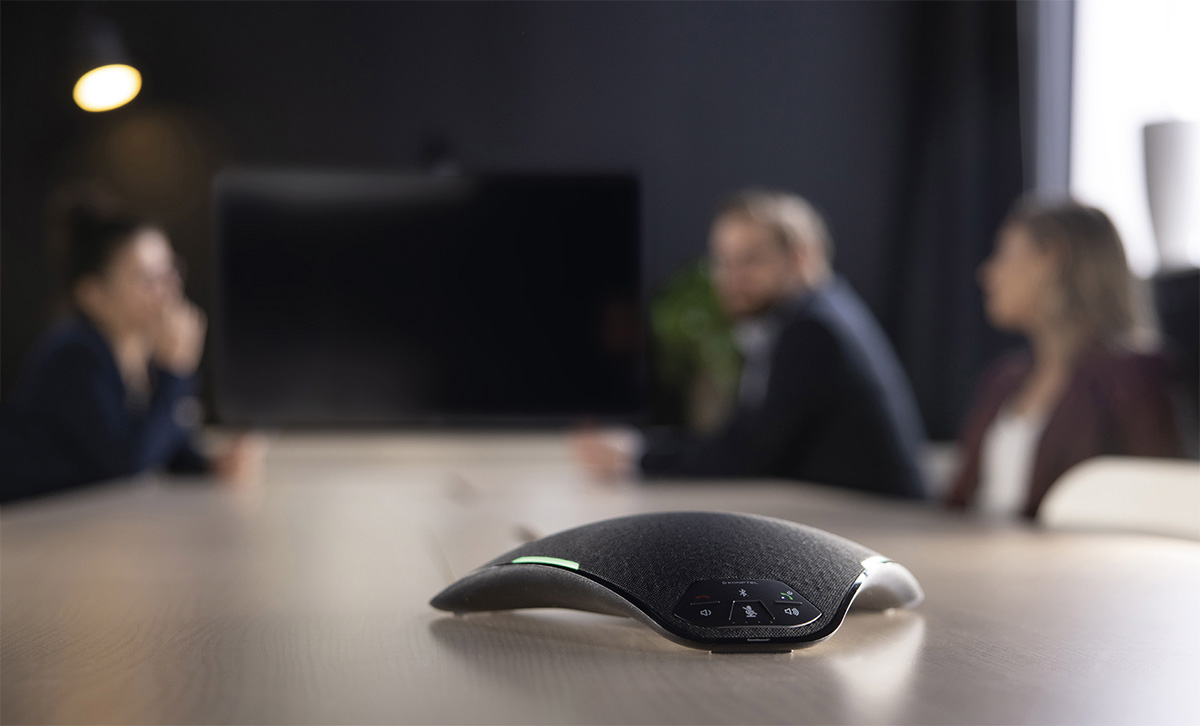 Struktur Design is the Swedish, Umeå-based company that has been specialising in user-friendly products for the industrial market since 1993. Creating new products and services as well as improving existing ones, they play a vital part in empowering the development of an intelligent industry that benefits all segments of production – from powerful machines to the individuals managing them.
There's no place like Umeå for design addicts. It is home not only to Umeå Institute of Design, ranked the best design school for six consecutive years, but also to Struktur Design, an industrial design company that has served as a trusted partner to businesses for nearly 30 years.
Struktur Design is building and improving products inside industries worldwide and has, through its careful design process, earned a client network that is well aware of the fundamental value in cleverly constructed gadgets to increase manufacturing efficiency as well as customer satisfaction. Johan Gustafsson was one of three classmates that founded the company back in 1993, and has since partnered with Nikita Golovlev, who spent a decade at Hultafors Group designing hand tools.
"We work business to business, and our mission is to advocate for the end-customer, whose viewpoint can easily get lost in the process. Producers choose us because they know we pay attention to the details, both great and minor, that enhance user-friendliness and increase efficiency on a production level. We know the power of ergonomics in combination with good design, and our focus is set on creating pioneering products where performance and subtle elegance go hand in hand," says Gustafsson.
The environmental benefits of clever design
Their projects are used in a wide variety of markets – from engineering industries to health care technology and consumer products. Most of the products are designed in close collaboration with the companies. Brokk 900 is one example of their ingenuity, where a new-generation demolition robot has been rebooted, presenting a great leap forward from its preceding models. Design and construction are fortified and its functions have been refined – powerful features added without a noticeable change in size or weight, enhancing the Brokk signature design.
Intelligent solutions mean that environmentally responsible thinking has been part of the company's default mindset since day one. "The benefits of a resource economic mindset are manifold: it saves resources, and it saves the producer from spending too much on surplus materials. Material that lasts longer, is more responsibly produced and sourced closer to home will help not only in saving the planet, but also in saving time and energy spent working in the wrong way. We always involve the clients in our conversation about sustainability: will we create a product that you can dismantle, where you can replace parts, recycle?" says Golovlev.
Knowing where the materials come from, their inherent capacities and how to utilise them to an outstanding level is key for long-lasting products.
Awarded gadgets trusted by many
"Our solutions range from a smart lock function, as on our client Fällkniven's R2 Scout, where the knife is secured from accidentally falling out, to a secure cabin in the mining industry. Regardless of the size, our clients' products are treated with the same attention. From a georadar system for Guideline GEO, the Malå Easy locator PRO, to forestry machines for Komatsu Forest, customers know they can rely on us to understand how products integrate into their business model and focus on solving problems that actually matter," says Gustafsson.
Their products are multi-awarded, the latest addition to the long list being Konftel 70, a Red Dot 2021 winner and handy conference speaker, where dynamic design and the unique OmniSound technology combine for a slick, beautiful and functional product – classic trademarks of Struktur Design.
"Naturally, functionality and quality are our starting point in every product, but design is just as integral. It's about combining top-of-the-line technology and subtle elegance, where design is an important part of our development process," says Torbjörn Karlsson, product manager at Konftel AB.
Design and ergonomics are not only good for profit but can also have life-altering consequences – something they were reminded of when an operator, who suffered work-related problems almost forcing him to quit, was able to return to normal after changing to the Mig2 joystick, designed for Engcon.
"Throughout our design process, we are taking the environment where our products will be used into great consideration: what emotional and physical impact will they have on their user? Functionality and quality are essential, but that doesn't exclude design – it's a constant theme that helps push innovation and production forward. Our products have to be sustainable, beautiful and functional. Simply put: design that works!" concludes Golovlev.
Subscribe to Our Newsletter
Receive our monthly newsletter by email