Tänndalen: World-class skiing surrounded by serene, Swedish wilderness
Text: Nina Bressler | Photos: Tänndalen
With the simple aim of providing top-quality skiing facilities in combination with stunning natural experiences, Tänndalen offers a ski resort out of the ordinary. Situated in the midst of the Swedish mountains, it lets nature speak for itself and welcomes visitors to enjoy an adrenaline-packed trip down the slopes, together with relaxing surroundings and stunning views.
Tänndalen has been around since the 1930s and has stayed true to its identity throughout history, aiming to offer the best skiing experiences with a relaxing ambiance and nature on your doorstep. There are 53 slopes, all of varying degrees of difficulty, from almost flat to steep, from loose snow slopes to snow parks. If you are looking for breathtaking views and adrenaline, the off-piste and ski touring experience are perfect for you, where over 60 mountain tops rising 1,000 metres above sea level give you an unforgettable experience. "We are not trying to become the biggest resort; we want to give our visitors something else – a feeling of true nature and unbeatable skiing in one place. We do things differently, and what distinguishes us is the calm, genuine atmosphere that permeates everything that we do," says William Jonasson, marketing director and avalanche technician at Tänndalen.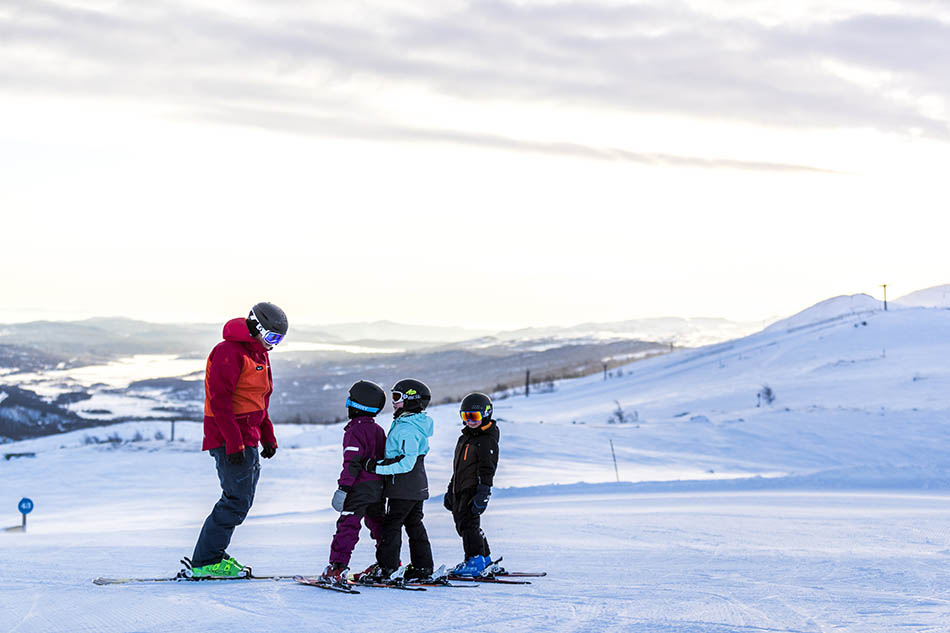 Stay in a cabin, house, apartment or in the Ski Lodge. No matter the accommodation, it'll be close to the slopes, enhancing the feeling of simplicity and closeness to the sport as well as nature. Tänndalen's focus on quality also shows in its range of restaurants and activities – great alternatives are available, both for dining and things to do.
Tänndalen has been awarded Scandinavia's best ski resort twice in a row, a great stamp of approval from its visitors. Jonasson attributes this to a number of different things: "Our staff are passionate and knowledgeable about what they do, something that is transferred to our guests. We drive our business with passion, and we are trying to think differently to stay at the forefront in the industry – yet we are staying true to who we are, to the natural surroundings and the sport itself. Our genuine love for skiing and the closeness to nature are the main priorities we will continuously nurture and develop for our visitors to enjoy."
Web: tanndalen.com Instagram: @itanndalen YouTube: Tänndalen
Subscribe to Our Newsletter
Receive our monthly newsletter by email