TanumStrand: Active relaxation at one of Sweden's largest spa resorts
By Hanna Andersson | Photos: TanumStrand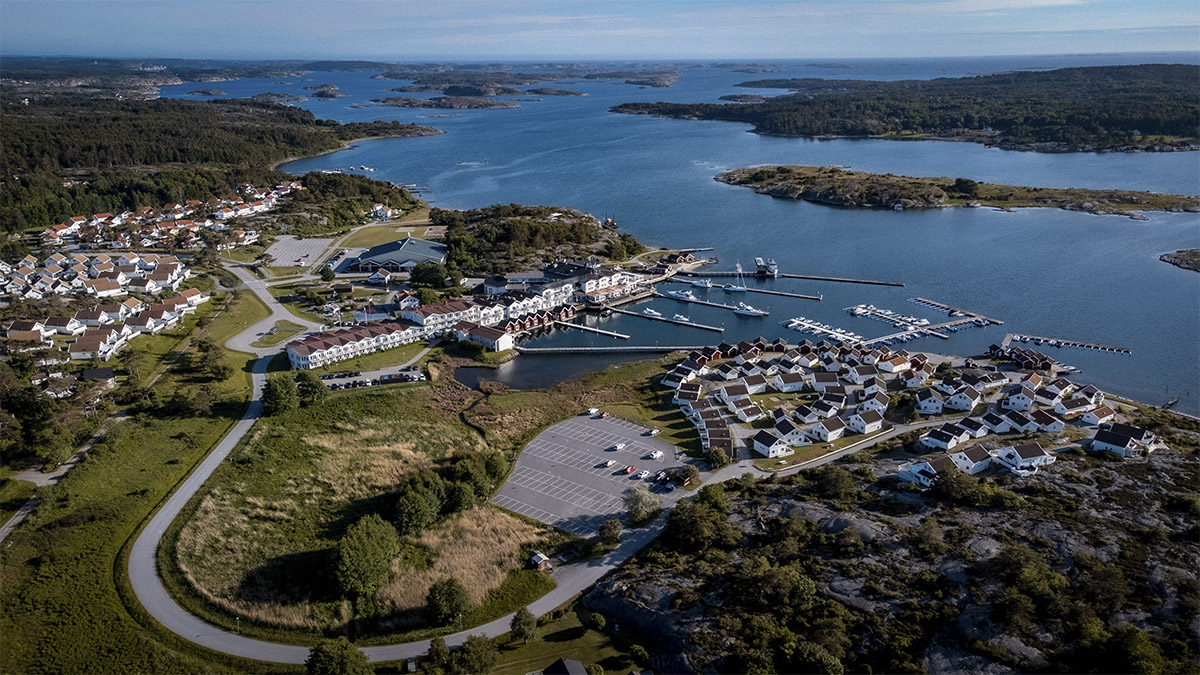 On the rocky Swedish west coast, in the archipelago around Fjällbacka and Grebbestad, you'll find TanumStrand, a spa hotel and resort where you don't have to request an ocean-view room – it is almost guaranteed.
With the ocean on its doorstep and exciting new things to discover every day, TanumStrand is the ultimate venue for both summer holidays, conferences, and weekend getaways. Here is time to both relax and activate yourself during your stay, with a large range of different cottages and rooms to choose from.
"When our guests arrive, many of them are surprised by how big the resort is! And fair enough, not many places can host the number of guests that we can," says Ewa Svensson, marketing and sustainability director at TanumStrand Spa and Resort.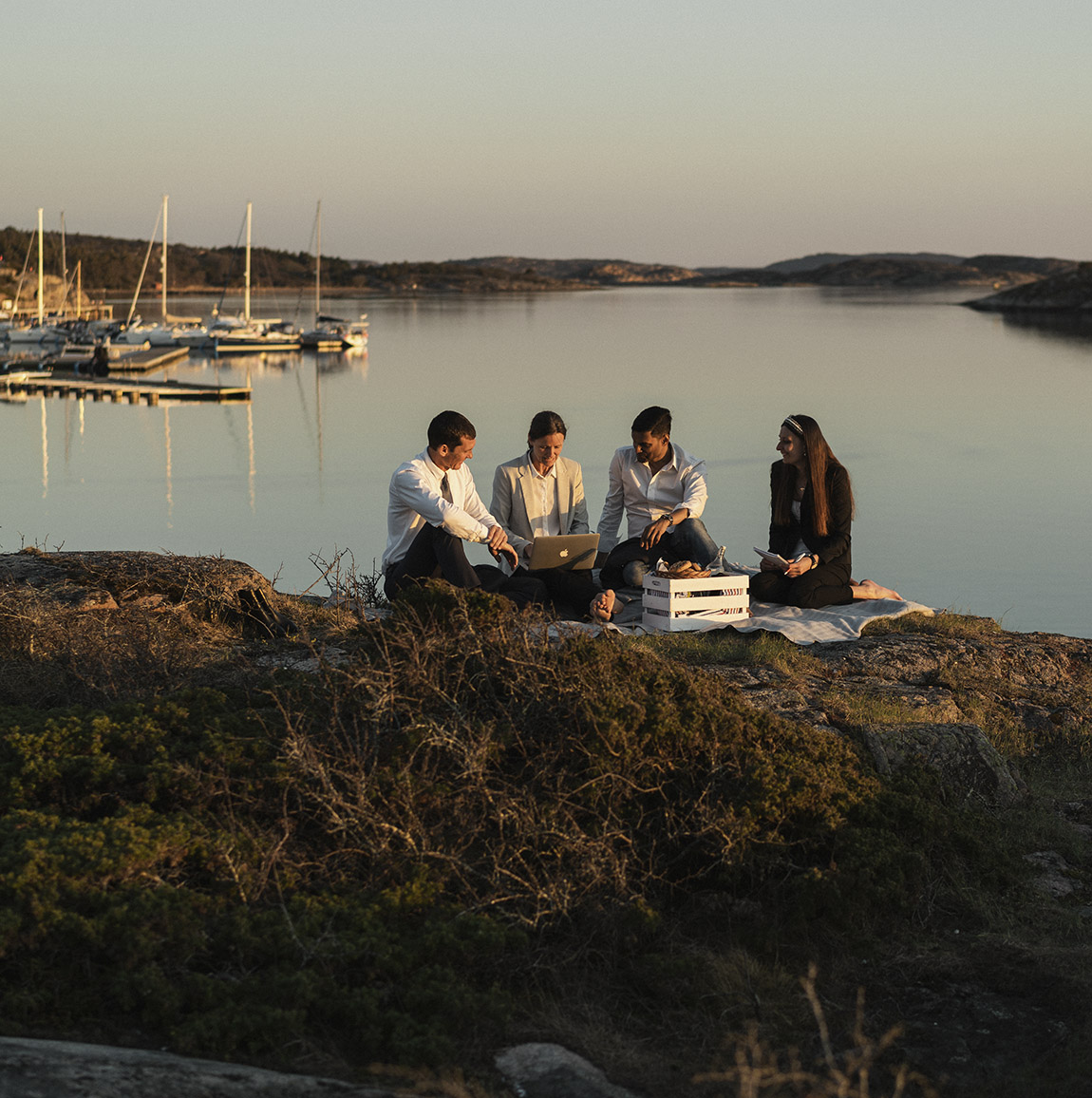 Active Relaxation
TanumStrand's credo is 'active relaxation'. Guests are encouraged to enjoy the many activities available at and around the resort, but also to take time to wind down, relax, and enjoy some 'me time'.
The spa consists of two major areas. Firstly, there's Spa Horisont, a fully equipped spa with saunas, a warm pool, a range of massages and facial treatments, warming stone beds, a relaxation room with a bar, and a champagne pool – a smaller, outdoor pool with small bubbles resembling the French beverage. This area is only open to guests over 16 years of age.
The other area is called Stora Blå and is open to all ages. It has a larger pool for both swimming and playing, as well as water slides and water jets.
Svensson says, "we are happy to offer a calm space for grown-ups to fully relax. We love to be able to have guests of all ages at our resort, but at the spa, we have decided to stick with 16 and above. And it has worked really well!"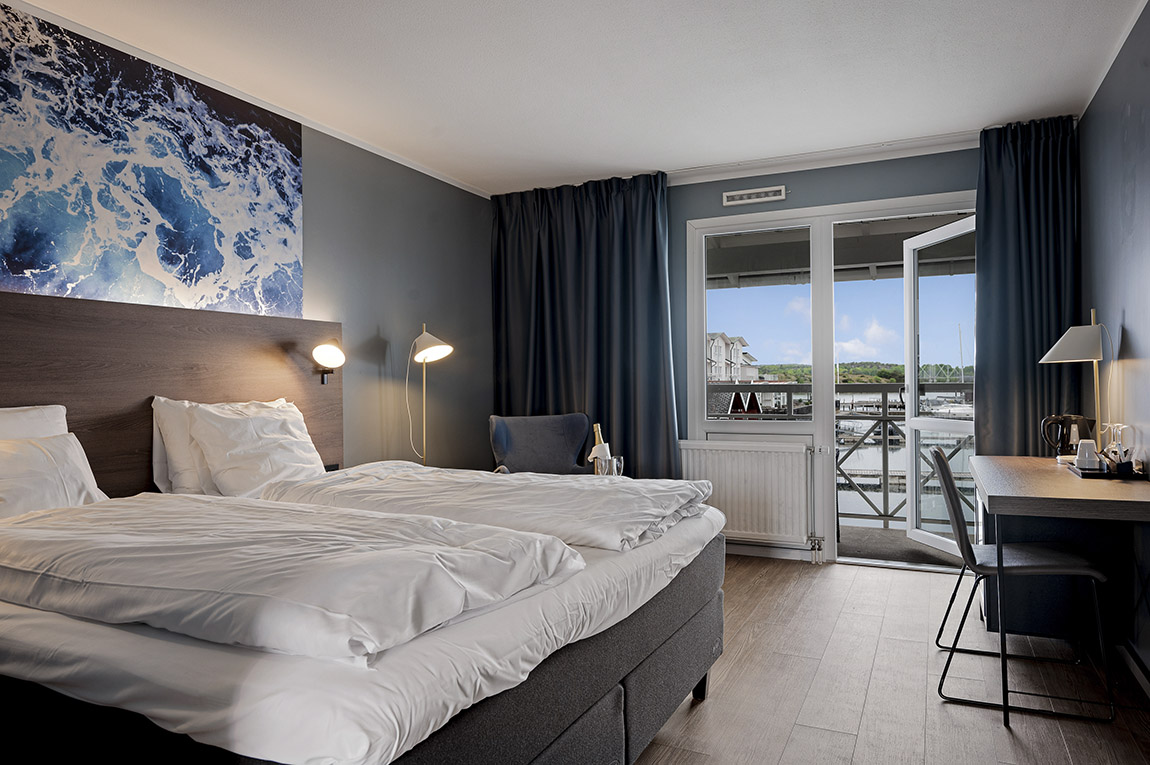 Explore the archipelago
After some relaxation by the pool, in the sauna, or on the massage table, you can venture out to explore the many activities available at TanumStrand. "We have so much that you can experience and do, including more exotic activities such as lobster trawling and an oyster safari. They are both pretty unique ways to experience the Nordic waters and learn more about the fishing method and history," smiles Svensson.
The oysters of Grebbestad have been awarded Protected Designation of Origin (PDO), and you will get the opportunity to learn all about them, as well as taste them and buy them on the safari. "Furthermore, you can go hiking, running, cycling, golfing, and of course swimming – in the summertime and throughout the rest of the year," adds Svensson.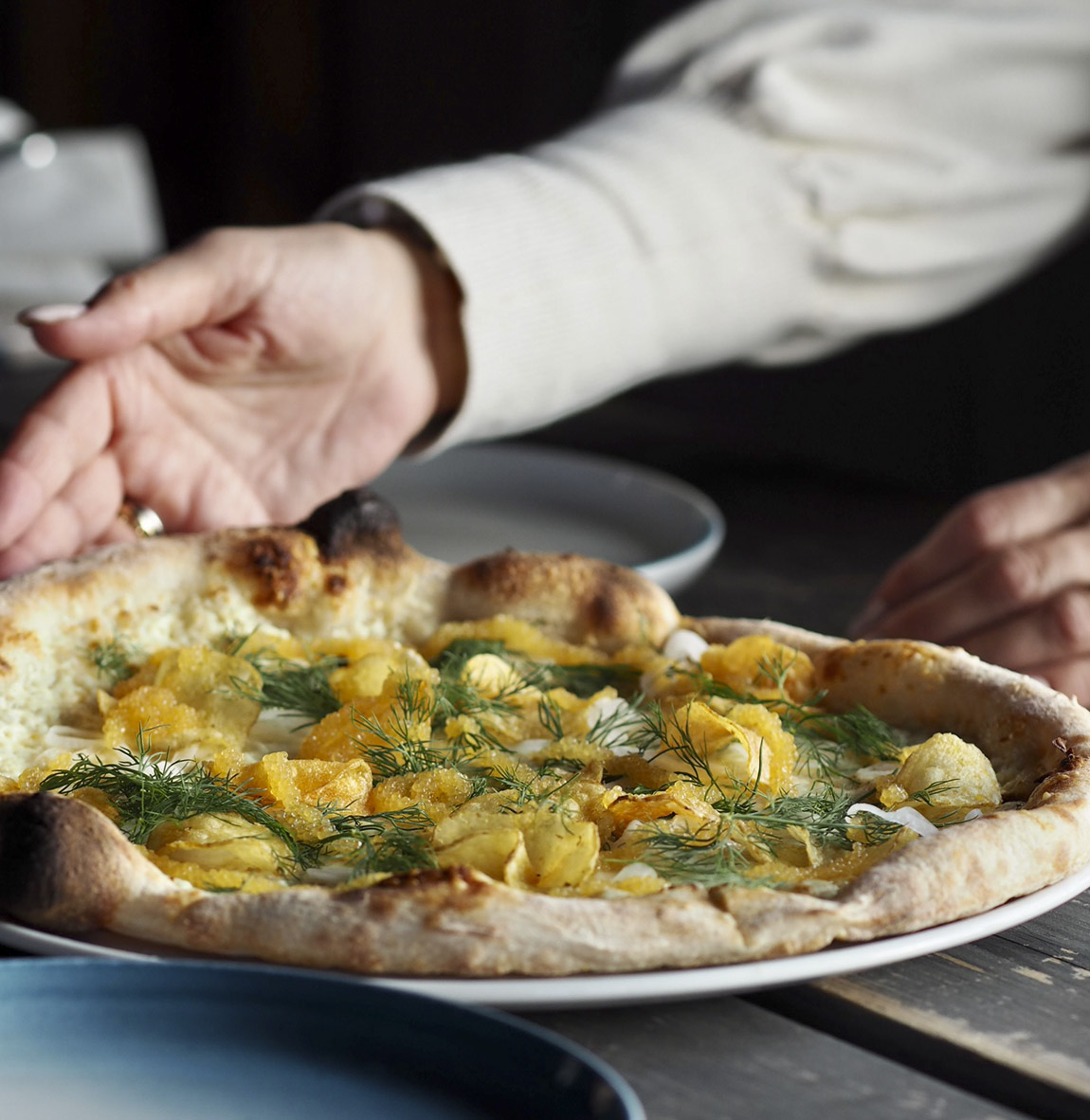 Enjoy seafood when it tastes the absolute best: during winter
At TanumStrand, you can experience the four seasons of the west coast, and the knowledgeable and capable staff will guide you through the best activities, dinner experiences, and events.
Svensson explains, "most people enjoy crayfish and other seafood during summer, but the truth is that crayfish absolutely tastes best during winter. We therefore have a crayfish chef working on one of our piers from the end of August onwards."
She continues, "you get to pick your crayfish, they'll prepare and cook it for you, and you get to enjoy it fresh from the water, warm and delicious, on the pier. There, we also have a boat house where we serve innovative and gorgeous pizzas with toppings such as oyster shavings and whitefish roe."
The resort has another restaurant, Latitude 58°, which is precisely where you'll be geographically when dining here. "Latitude 58° is open all year round, and here you can enjoy our extensive breakfast menu with our dedicated omelette chef who will cook your eggs just to your liking. We offer lunch and dinner menus with a focus on seasonal products, local delicacies, and sustainability," Svensson says.
"We work hard to maintain a sustainable and climate-aware resort. We meet all the requirements for the Green Key and Klimato certifications. Both are sustainability organisations within hospitality, and we satisfy this throughout our menus as well as in our overall operation."
Encouraging guests to make mindful, sustainable decisions
On the menus at the resort, symbols make it possible for guests to track their carbon dioxide emissions so that they can easily and comfortably make decisions that make a difference.
"They can see the impact they make when choosing from our menus, and it has been greatly appreciated," finishes Svensson. TanumStrand has just undergone a renovation; overlooking the barren cliffs, salty sea, and stormy skies of the Swedish west coast, the grand venue invites you to combine relaxation with activity, all year round.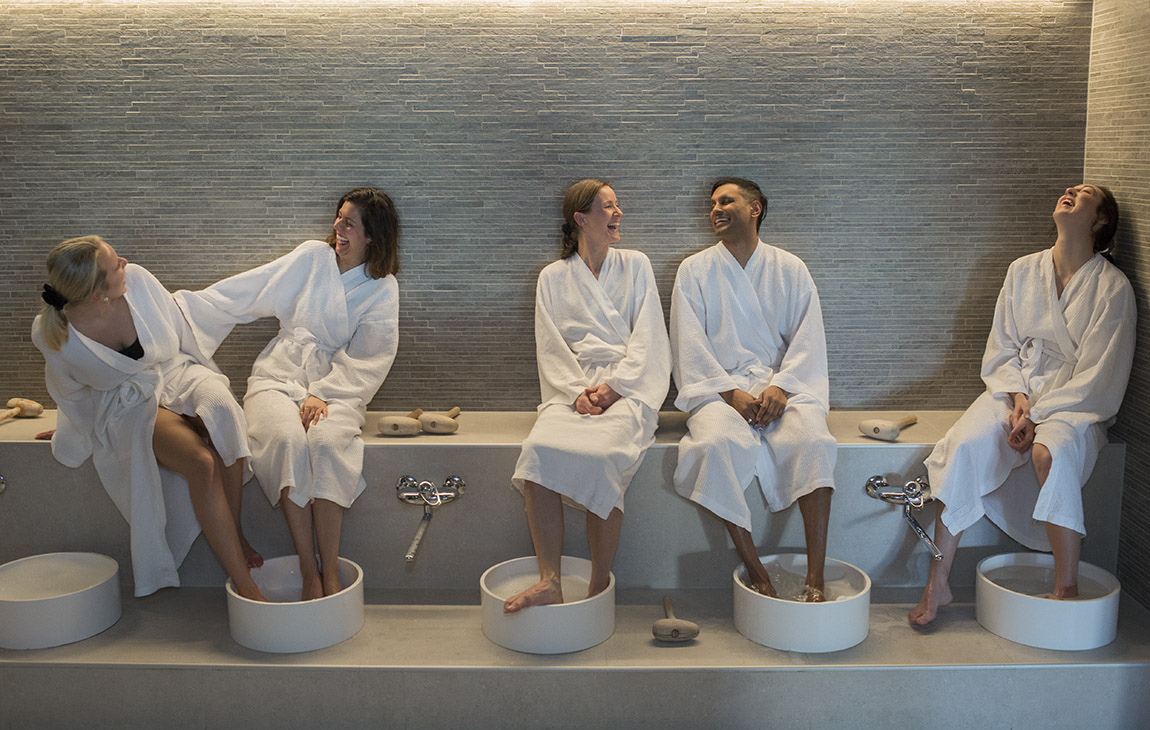 Web: www.tanumstrand.se Instagram: @tanumstrand Facebook: tanumstrandhotell LinkedIn: TanumStrand
Subscribe to Our Newsletter
Receive our monthly newsletter by email