Tengbom: Rare elegance and pioneering decadence
Text: Malin Norman | Photos © Felix Gerlach, Morgan Norman, Tengbom
With the competence of Sweden's largest team of interior architects, Tengbom creates spectacular interiors – working with rather than against the features of buildings.
"Ultimately, we create interiors for our client's customers, using the available space to enhance the experience," says Kjerstin Björk, architect and studio manager of interior design at Tengbom. "In order to do so, we have to think beyond our own understanding and experience. Nowadays, customised concepts are trendy and Instagram-friendly places are increasingly important, this is how people find out about new spots to visit."
At Tengbom, structures are seen as individuals with an identity. Environments are optimised so that visitors can find and understand the place, and so that the people working in the building enjoy being there. A hotel or restaurant can even lift a whole neighbourhood. In particular, two of Tengbom's recent interior design assignments stand out and, not surprisingly, they have both been nominated for international awards.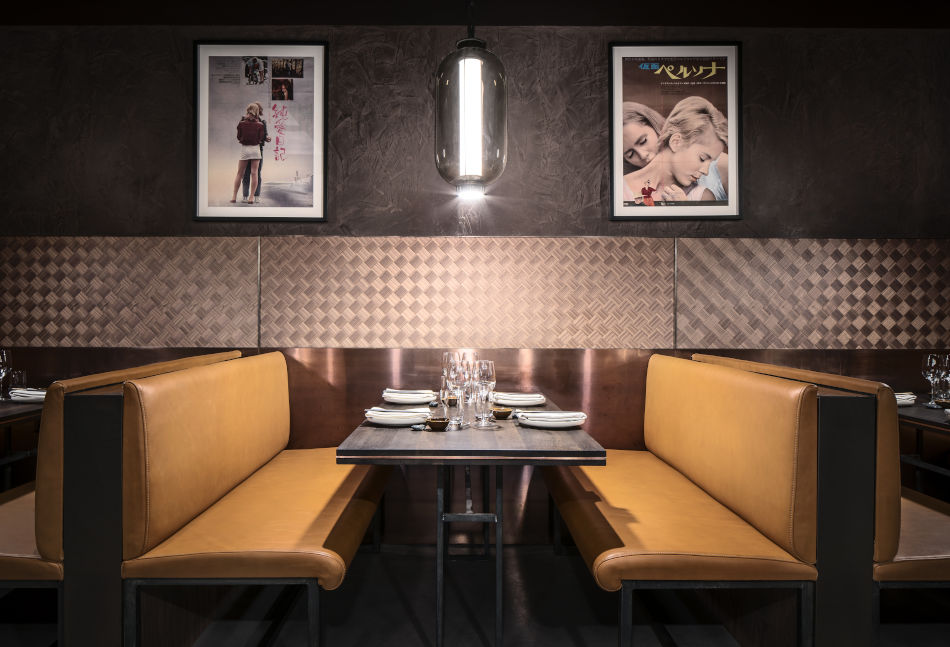 Mystic elegance at TAKO
First out is TAKO. Commissioned by Stockholm Krogbolag, this restaurant is a brand-new dining concept at the venue on Birger Jarlsgatan 29, which was once upon a time famous for its busy nightlife. This is the fifth restaurant that Tengbom has designed for the restaurateur, which in itself is proof of a long and successful business relationship.
Here, Tengbom has weaved together Scandinavian, Japanese and Korean influences under the name TAKO, which translates into dragon or octopus, and has used the levels and narrow passages to recreate the atmosphere of the mystic backstreets of Tokyo. Björk elaborates on some of the project's challenges: "The venue is dark with plenty of hidden areas and varying floor levels. Instead of trying to change that, we have played with it, lifting and enhancing the features as part of the concept."
TAKO has been nominated for an award at the World Architecture Festival 2018 and also at the Restaurant & Bar Design Awards 2018.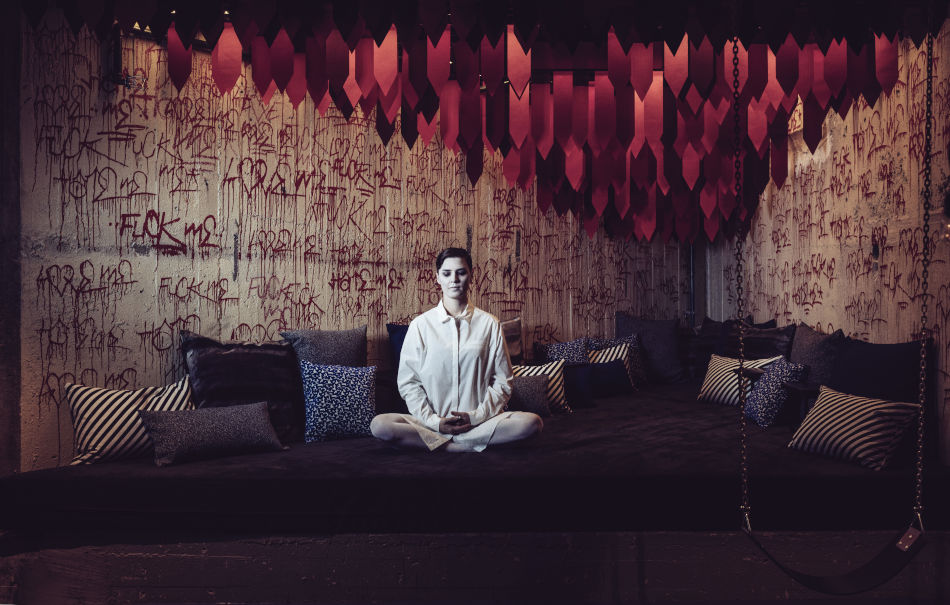 Decadently welcoming Hilma
Another of Tengbom's outstanding interior design concepts is Hilma. The client is Generator Hostel, which opens design-driven hostels in trendy cities such as Stockholm. Hilma is its restaurant, a pioneeringly decadent space, yet warm and cosy.
Tengbom's inspiration for the kitschy restaurant came from the world of art and fashion, especially the artist Hilma Af Klint. Once again, the team looked at the characteristics of the place and created a number of different areas within the building to balance edgy and comfy. There is also a tattoo studio, a vintage pinball machine and multi-coloured flooring. "It's like a playground for grownups," smiles Björk. "Even though this is a spectacular venue in many ways, everyone should feel welcome and comfortable. And if you look closer, there are a lot of quirky details to discover such as a sofa with stirrups."
Hilma has also been nominated for a number of awards, including the Frame Awards: Bar of the Year 2018, the Andrew Martin Designer of the Year Award 2018 and the German Design Awards 2018.
Facts about Tengbom: Tengbom, founded in 1906, is one of the oldest architecture practices in the world. Svante Tengbom, grandson of the founder Ivar Tengbom, still works in the company, keeping the family line intact. In 2016, Johanna Frelin was appointed CEO. As a spokesperson and role model for digitalisation, she puts Tengbom at the front of the new era. With over 600 employees in some 12 static and mobile offices in Sweden and Finland, Tengbom applies an agile operation mode by emerging where needed. Web: tengbom.se Facebook: Tengbom Twitter: @tengbom Instagram: @tengbom
Subscribe to Our Newsletter
Receive our monthly newsletter by email