The Swedish Fashion Council: Shaping the future of Swedish fashion
Text: Malin Norman | Photos: Jacob Landahl
Increased awareness of the impact of consumption on the environment is leading to a transformation of the fashion industry. The Swedish Fashion Council is running a number of initiatives to help brands stay creative and competitive in the changing business environment.
"The fashion industry is going through a transformation," confirms Jennie Rosén, CEO of the Swedish Fashion Council. "As one of the biggest and most creative industries, the world of fashion shows a desire to secure a healthy and sustainable future. We need to stay up to date and adapt to these new demands in order to remain at the forefront."
Established in 1979, the Swedish Fashion Council aims to promote, educate and innovate within the Swedish fashion industry to remain competitive and sustainable across all areas. The council runs and participates in research projects, education programmes and platforms to nurture international relations, and supports promising talent through a number of projects.
Swedish Fashion Talents
One such programme is Swedish Fashion Talents, introduced in 2005 to find and promote new fashion brands. It functions as a hub for creators and innovators, and the council provides business advice, access to national and international networks, and platforms to help brands define their vision and perform successfully on the global market. In 2020, the programme will relaunch with a stronger focus on sustainable business and brand development.
In 2017, RAVE REVIEW was selected for Swedish Fashion Talents. The brand was born from a firm belief that the textile industry needs to go through a makeover in order to survive, and its collections are made from existing materials, giving a unique, new expression. In 2020, RAVE REVIEW was presented as one of the finalists for the prominent LVMH Price, which awards young fashion designers around the world.
A new initiative this year is X-Forecast, which combines business insights and design insights. By filtering information streams and analysing and presenting them as a new tool kit, X-Forecast will help clients understand, choose and prioritise among trends and business systems from a Scandinavian perspective.
Another project is Textile & Fashion 2030, established by the University of Borås on behalf of the Swedish government. Through this five-year initiative, the Swedish Fashion Council contributes with sustainable solutions and business opportunities for the textile and fashion industry. Rosén concludes: "This project unites the industry and creates a dynamic, strong community to reduce the environmental impact on a national as well as international level."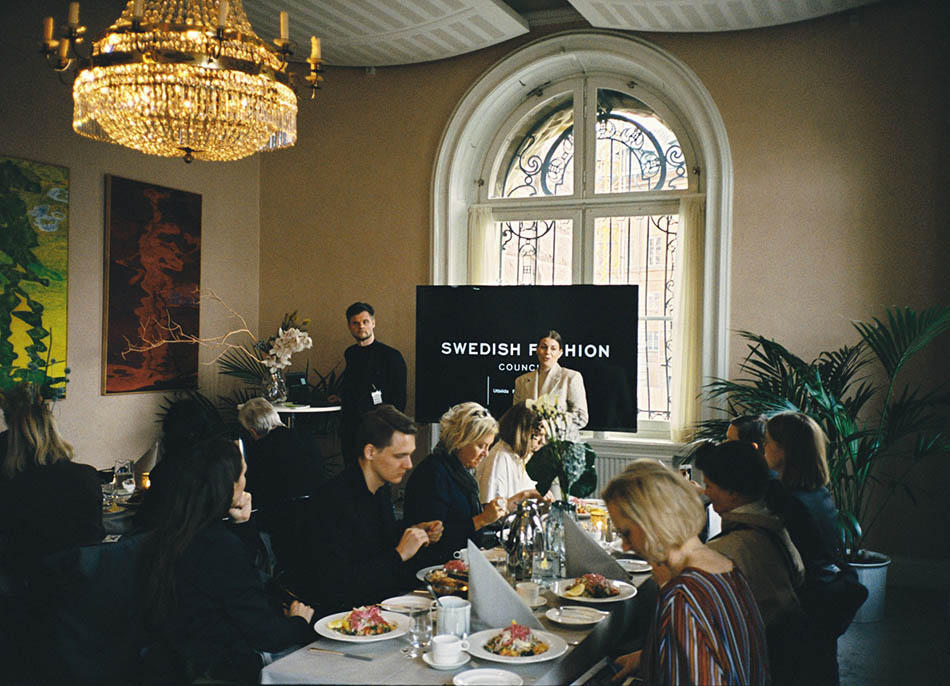 www.swedishfashioncouncil.se Instagram: @swedishfashioncouncil
Subscribe to Our Newsletter
Receive our monthly newsletter by email