The Swedish Museum of Performing Arts: Performance and play
By Amanda Düring | Photos: Jonas André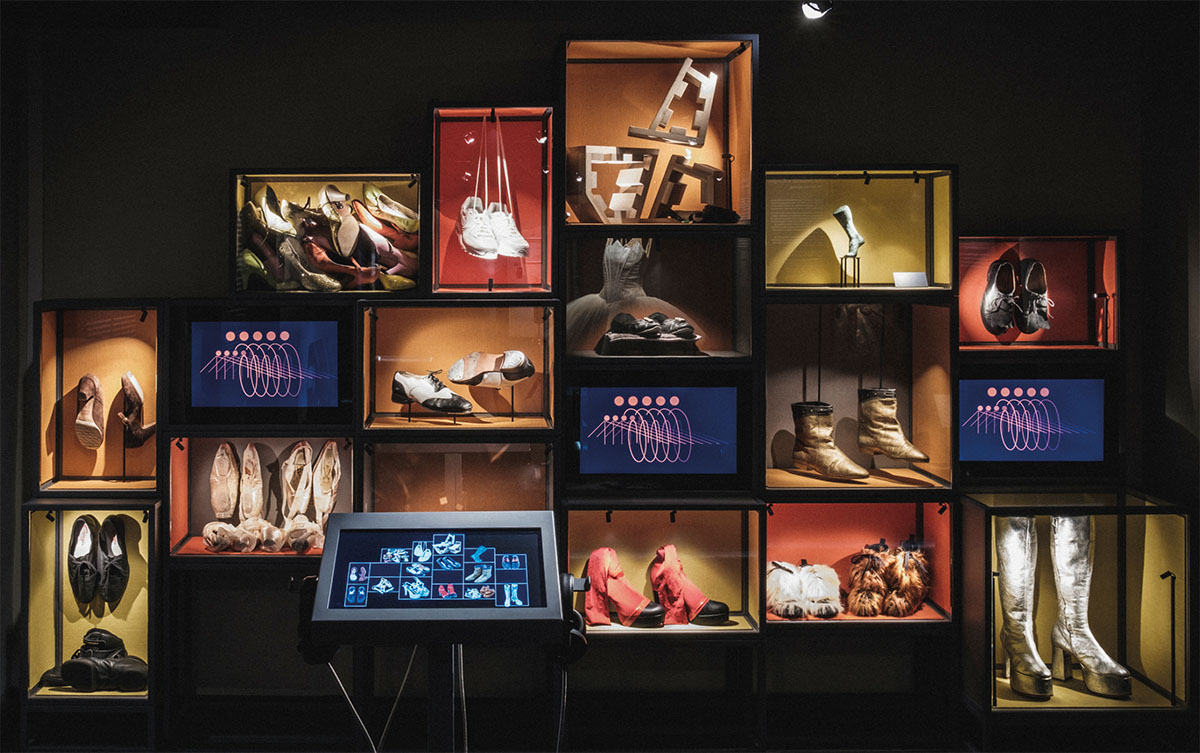 If you want to live out your childhood dreams of performing on stage, the Swedish Museum of Performing Arts is your next stop. In the middle of Stockholm, visitors get a chance to step into a different world.
When approaching the museum, don't forget to take a close look at the building it's housed in. Kronobageriet, originally a bakery from the 17th century, is one of Stockholm's oldest surviving industrial buildings. Throughout the years it has housed the aforementioned bakery, weaponry and a distillery, and today it forms a core part of the history the museum invites us to explore. As a nod to the building's history, the on-site café is a labour of love, offering lunch and pastries, and is well worth a visit.
Once you get inside, a whole new interactive world awaits you. Would you like to learn more about the Swedish pop phenomenon, with ABBA and Max Martin at the forefront? Or perhaps classic Swedish authors and filmmakers like August Strindberg, Astrid Lindgren and Ingmar Bergman? The permanent collection, built up over 100 years, consists of over 50,000 items. The items on display range from musical instruments from the 17th century through to today, to puppets, theatre costumes and much more.
"It's hard to pick out one item that's the biggest draw," says Christina Sköldkvist, museum director. "It's really the breadth of the collection that gets people's attention. We've got everything from beautiful creations from Ingar Bergman's theatre productions, to an oboe da caccia that is believed to have been used by Bach himself, to mention just a few things. Our collections also form a sort of timeline of how society and technology have developed over time, so it becomes almost like an overview."
Interaction and play
Immediately inside, the opportunities are endless. Unlike at many other museums, a lot of the exhibits are interactive and offer the chance to create your own music, art and dance pieces. "Our visitors walk in through the doors and you can tell they're almost shocked by everything you can see and do here," says Sköldkvist. "It's a very interactive experience, so alongside all the beautiful items on display you're also invited to create your own art."
The range of visitors is huge, but the museum is particularly popular with schools and families. In addition to the tours and self-guided exploration, the museum offers all-day workshops for adults and children of all ages. "It's incredibly important to us to give children and young people a chance to find their artistic expression. For some children coming here and picking up an instrument, it's the first time they've ever had a chance to do that. It opens up a whole new world for them, and it's a privilege to be able to be part of that."

Theatre productions from start to finish
Beyond their ongoing work with the schools of Stockholm, the museum also collaborates regularly with theatre companies across the city. Companies of every size, including Dramaten, the Royal Dramatic Theatre, use the great hall for performances and open rehearsals, inviting the public into the process of creating a great production.
"Working with contemporary theatre companies is obviously something that's central to our mission," says Sköldkvist. "Our visitors get a chance to pull back the curtain, as it were, to get a feel for what it's like backstage in the theatre. It's a lot of hard work to put on a great production, and getting to see what that's like is often the highlight of someone's visit!"
And of course, even in this case the museum offers plenty of opportunities to try it out for yourself, as part of the current On Stage exhibition. With items carefully curated to tell the story, nothing is too small to play its part – from a costume from Louis XIV's royal ballet, to contemporary rap lyrics about identity. Who knows what you'll discover?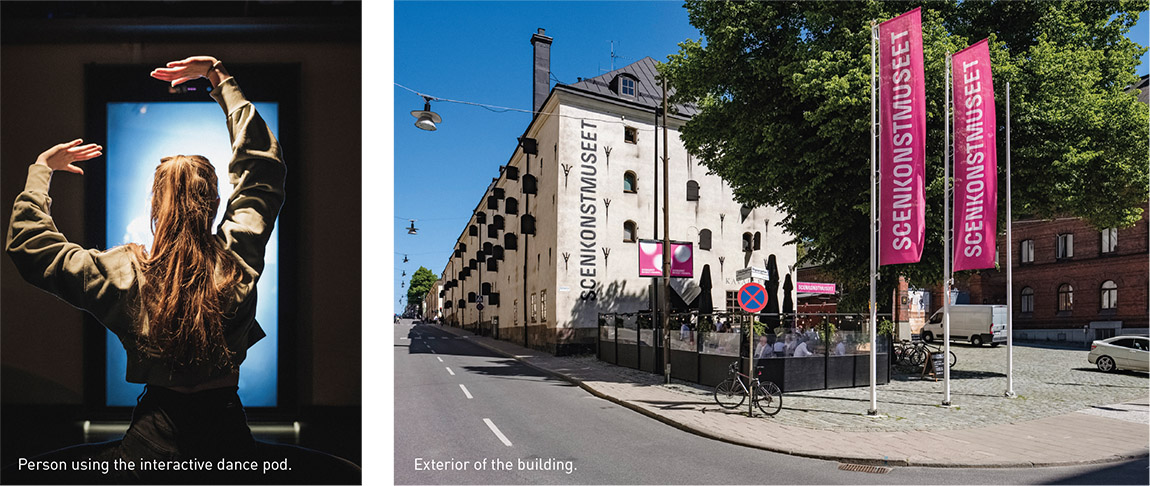 Things you can try include… Dancing on an interactive dance floor. Digital try-on of theatre make-up. Try on costumes from real productions. Produce your own song using samples from the museum's collection. Play the floor-to-ceiling strings in the Sound Forest. Create your own puppet show with lights, sound and scenography. Web: scenkonstmuseet.se Facebook: scenkonstmuseet Instagram: @scenkonstmuseet
Subscribe to Our Newsletter
Receive our monthly newsletter by email