Timeless elegance – Taiga's design embraces nature at work
By John Weston | Photos: Taiga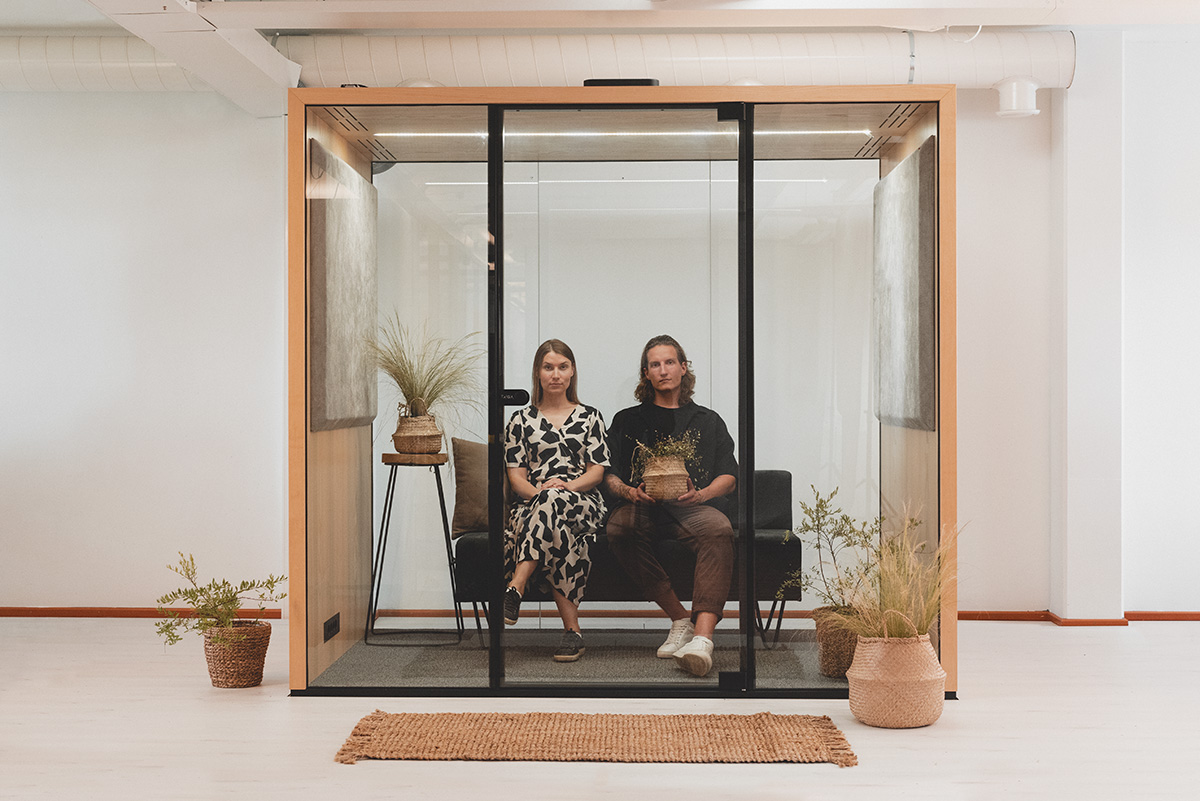 Taiga's artfully crafted, soundproof Nordic workspaces have found their way into thousands of offices around the world. Taiga's head of design, Pekka Eskelinen, had a vision of creating modular workspaces deeply connected to nature, and that vision is gaining popularity as workplaces increasingly adopt more flexible and sustainable ways of working.
"Taiga's design philosophy is deeply rooted in timeless simplicity and a connection to nature. Any new products we design adhere to this – we maximise the use of renewable materials and focus on creating timeless high-quality products that are not only beautiful, but which also make the experience of work more enjoyable," Eskelinen tells us.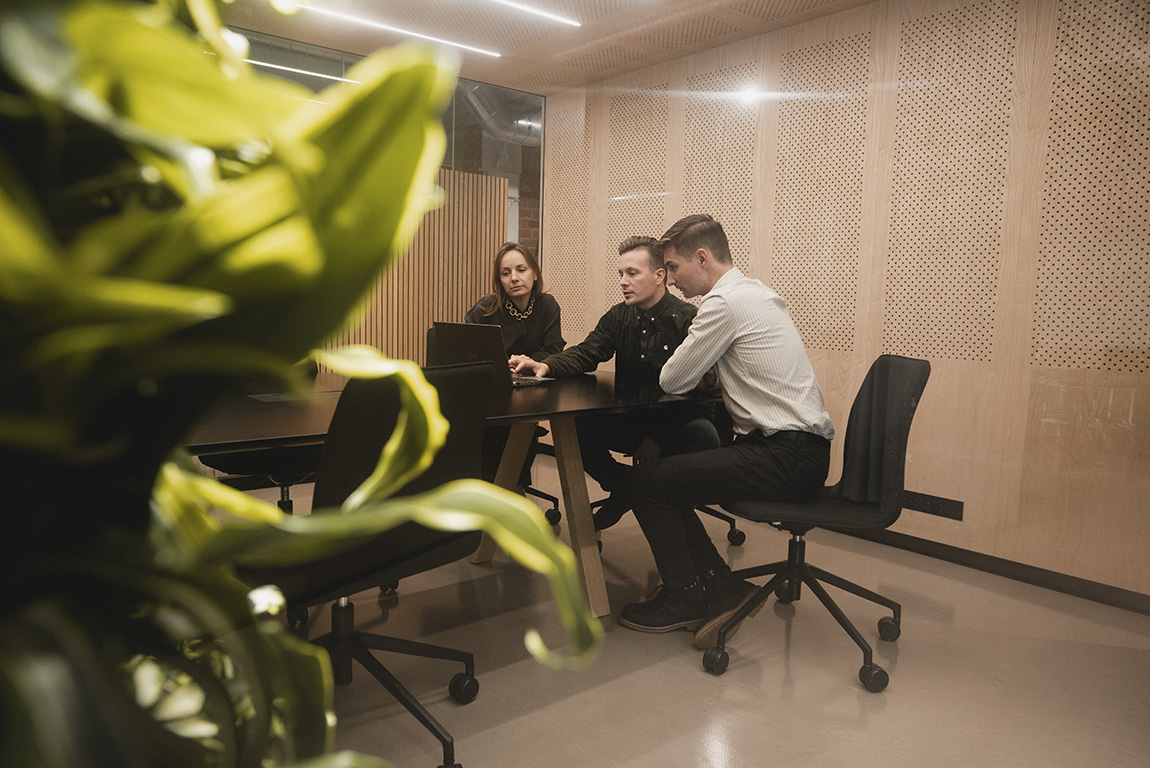 A more natural way of working
Taiga's approach to workspaces is that every design element, from natural acoustics to pleasant lighting, should be carefully considered in order to respect the natural feel of the product and ensure a harmonious synergy of form and function. Glass walls on both sides of the booths create a comfortable and natural sense of space and lightness.
"Our workspaces provide a place to work in private, but also to collaborate and feel connected," says Eskelinen. "It's important to have a good level of soundproofing, while not making the user feel too isolated. That's why we aim to have great acoustics and a working environment that – most importantly – makes you feel good," he says. "Similar to the calm and inspiring feeling you get by being in nature."
Taiga also pays attention to its impact on nature.
"The environment has always been front of mind for us. Our workspaces are designed to last, with structures that can be dismantled and reassembled in new locations, with various layouts and accessories. You can see this in the high-quality renewable materials we use, as well as our resource-efficient manufacturing and maintenance services."
Flexible solutions for companies of all sizes
Taiga's Lohko workspace solutions can already be found in more than two dozen countries in Europe and Asia. Clients vary from large multi-office projects, such as Europe's leading fashion platform, Zalando, which has around 300 of Taiga's quiet workspaces, to individual workspaces such as Taiga's classic office phone booth or its 28-square-metre conference room.
"Our design was built for the needs of the changing work environment," says Eskelinen. "There are various options for natural veneers, upholstery colours, and accessories. We also have specifically designed furniture that allows for the creation of different layouts from private workstations to meeting rooms."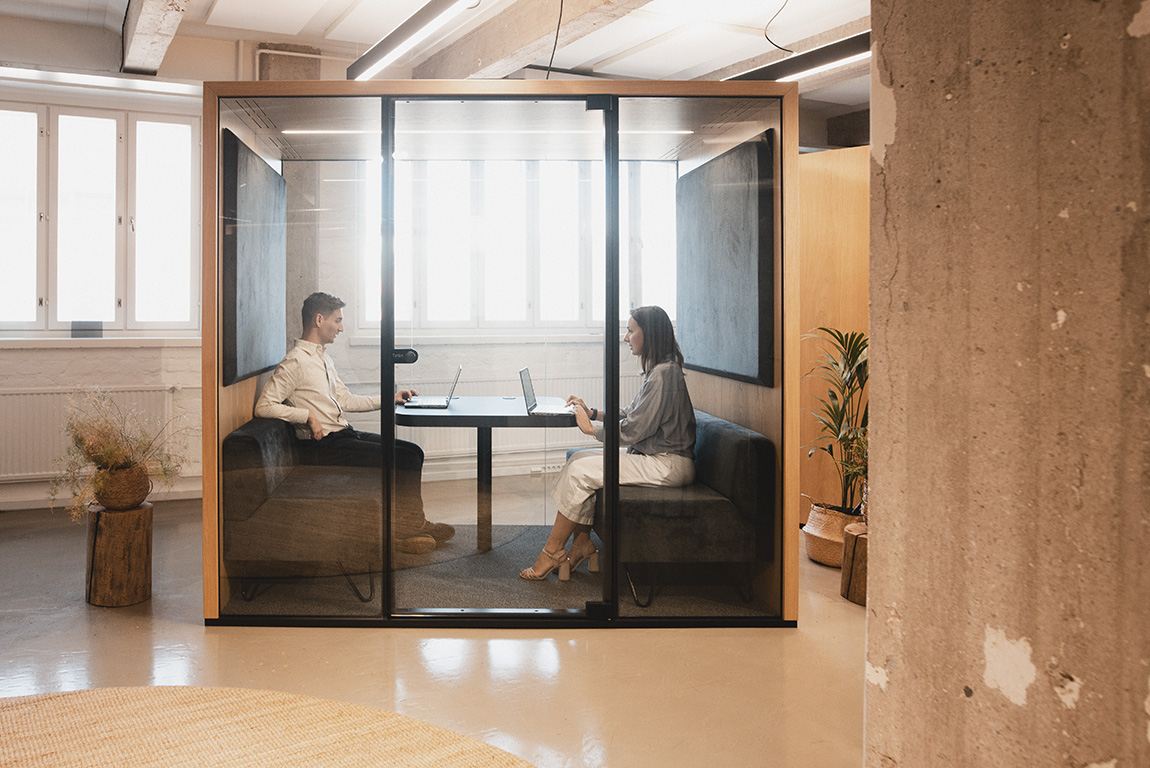 Web: www.taigaconcept.fi
Subscribe to Our Newsletter
Receive our monthly newsletter by email