tirillm. – Timeless design with quality in focus
By Maria Sødal Vole | Photos: tirillm.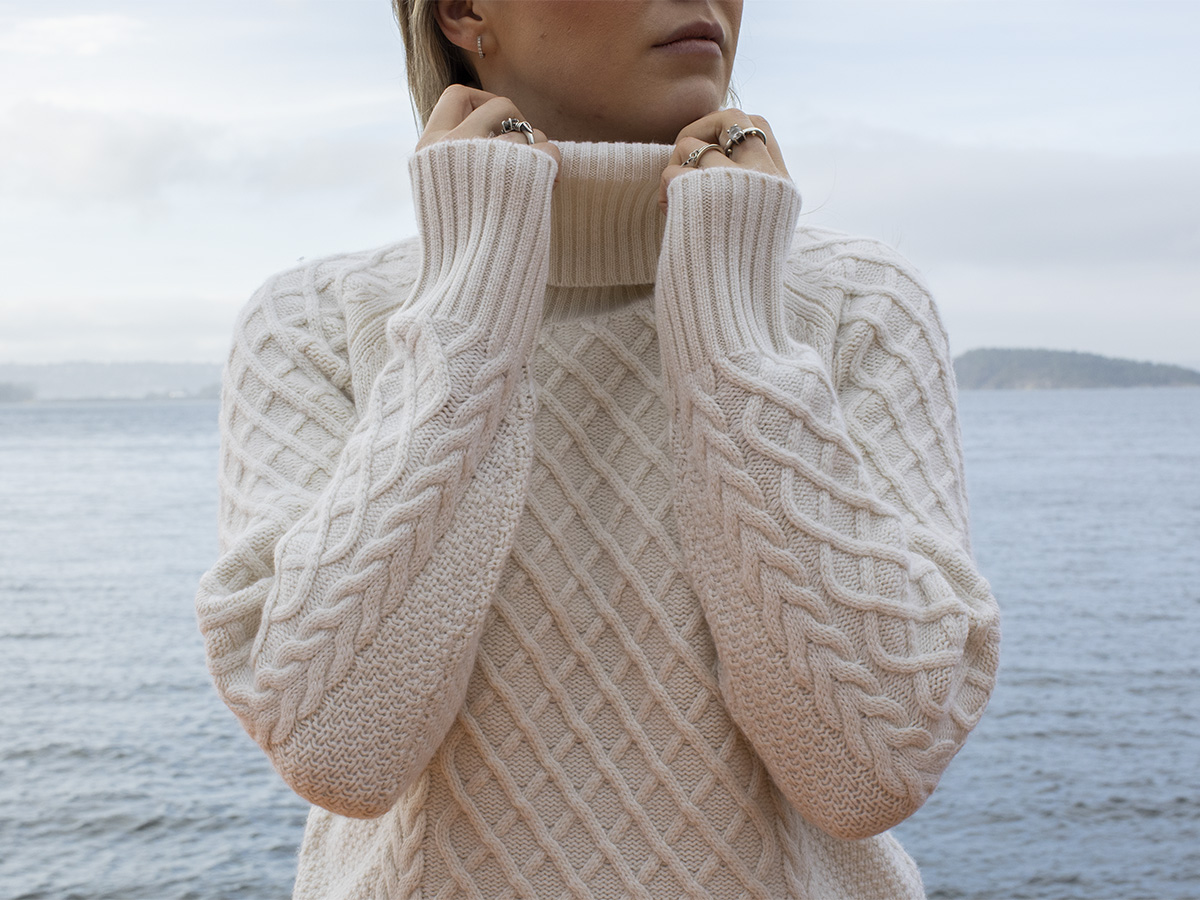 Tirill Mikkelsen received her education as a Fashion Designer from Parsons School of Design in New York and has worked in design and product development since the early 80s. Today, her company, tirillm, is known for providing high-quality, classic pieces that last.
"Our main focus is on quality," says Tirill. "Our garments should be timeless. My vision has always been that people should be able to put away our pieces for a season or two and bring them out again later to find that they're just as wearable."
As a brand, tirillm has a strong focus on sustainability and social responsibility. With the need to reduce carbon emissions more urgent than ever, using natural materials is key when it comes to sustainable clothes production.
At tirillm, all clothes are made with natural materials such as silk, cashmere, mohair, yak fibre wool and merino wool. Interior and home decor textiles are also produced using natural fibres such as wool, cotton, cashmere, linen and mohair.
"A lot of our customers value our use of natural, sustainable fibres and appreciate the quality of our pieces," Tirill says. "More and more people tell us that they'd rather invest in a high-quality garment that will last a long time than impulse buying cheap, mass-produced items that are less durable."
Tirillm collaborates with a group of women in India on a line of lambskin bags and cushions. These pieces are produced using leftover materials from other productions which would otherwise go to waste.
All tirillm products are available on their online shop and can also be purchased by and shipped to customers outside Norway (to do so email post@tirillm.no). The pieces can also be viewed and tried at the brand's showroom/shop in central Oslo. The showroom opens its doors several times a month, often on Wednesday afternoons and also welcomes visitors on request.
"I love meeting customers, and a lot of people appreciate being able to touch the pieces to get a feel for the fabric and try clothes on in different sizes," Tirill says. "We have a lot of returning customers, and it's so rewarding to get positive feedback!"
Web: tirillm.no Instagram: @tirillm.no
Subscribe to Our Newsletter
Receive our monthly newsletter by email