Travel in the footsteps of Inga Lindström
By Malin Norman | Photos: Peter Holgersson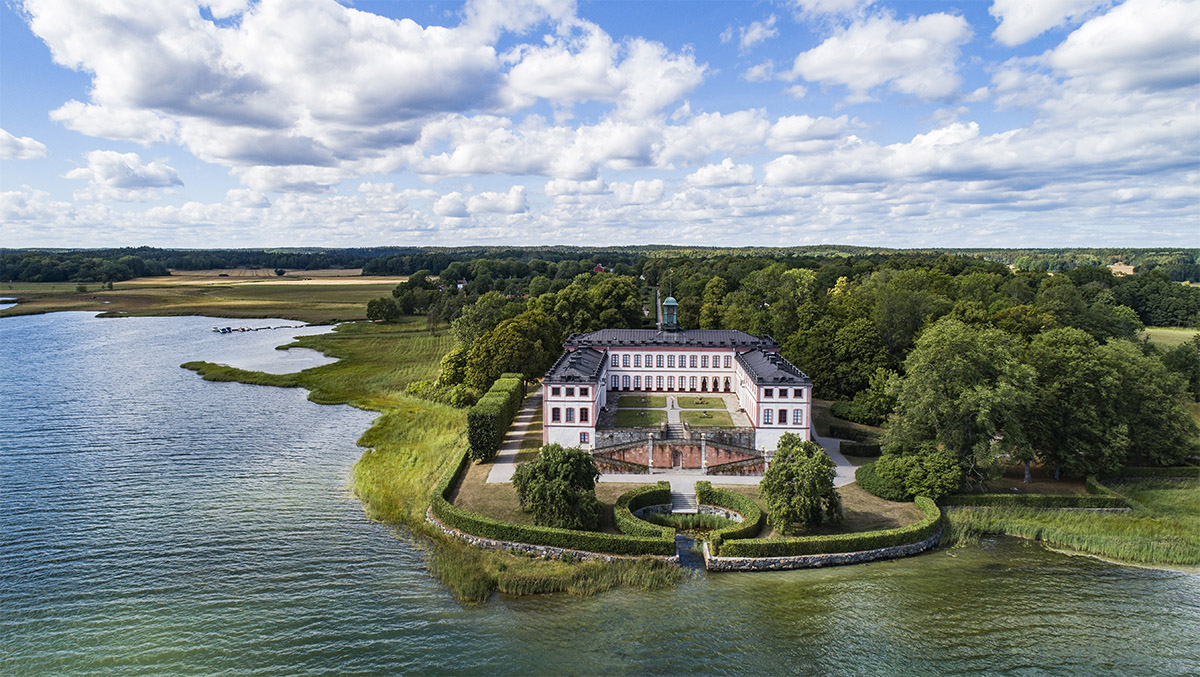 The immensely popular German film series Inga Lindström, watched by millions, is set in Östergötland and Sörmland in Sweden. Now you can feel like a star in the films too, and experience the wonderful atmosphere for real.
Inga Lindström is a German TV series of independent films, shot in parts of Östergötland and Sörmland along Sweden's idyllic Baltic coast every summer since 2003. There are over 90 films so far, and new instalments are recorded every year. The films are romantic and the plot revolves around a man and a woman who run into obstacles along the way, but finally get each other and all ends well.
"The Inga Lindström films are about love and relationships, and the sometimes bumpy road to get there," says Johanna Åkerman, destination developer. "Millions of viewers tune in to watch how the love story unravels, but also to devour the Swedish landscape and culture." Romantic lakes, picturesque manor houses, cosy cafés and of course the beautiful archipelago make the films a hit among viewers.
To guide visitors in the footsteps of Inga Lindström, the municipalities of Linköping, Söderköping, Norrköping, Nyköping, Oxelösund, Trosa and Södertälje have created a new website about the series and its film locations. So now you too can see the picturesque scenery from the films, enjoy cycling along Göta Canal, walk over suspension bridges to islands in the archipelago, and visit the many castles.
Fairytale mansions and castles
There are countless castles and mansions to discover in the region between Södertälje and Linköping, and many have been film locations in the popular films: from small, romantic Baroque castles to large, stately royal palaces and mansions with breathtaking views of the sea, each one with its own charm.
Nynäs manor house and nature reserve is a must-see. The nature reserve is the largest in the Södermanland province, with over 8,000 acres of Swedish nature, culture and history to discover. The manor house was built by the influential Gyllenstierna family in the late 17th century and is considered to be one of the best-preserved historical houses open to the public in Sweden. Not to miss is the impressive orangery with restaurant Nynäs and a gardening shop, which has gained a reputation among gardening enthusiasts for its collection of various plants.
Another gem is Tullgarn, near Trosa in Södermanland, one of Sweden's most popular royal destinations. Tullgarn Palace was the summer palace of King Gustaf V and Queen Victoria and nowadays offers visitors a solace for body and mind. The surrounding park has avenues of lime trees, and makes a delightful spot for a picnic. And the fairytale manor house Mauritzberg should be on the list, too: an oasis for those who want to enjoy the good things in life, with a golf course, several restaurants, a fabulous hotel and even a chapel on the grounds.
Beautiful archipelago and Göta Canal
The real star of the series is the stunning Swedish landscape though, and it is loved by the German TV audience. A tip is to take one of the Skärgårdslinjen boats for a day trip in Östergötland's archipelago, which consists of three areas: Arkösund, Sankt Anna and Gryt. "The archipelago is great for a day out and activities such as swimming, hiking and cycling," says Viveca Valgren, destination developer. She also recommends Stendörren nature reserve, a popular destination located in the middle of the picturesque archipelago between Nyköping and Trosa. "Stendörren is perfect for exploring on foot. It's easy to reach from the mainland and you can explore the nearest archipelago islands via several suspension bridges."
One of the Inga Lindström films is set along Göta Kanal, a 190-kilometre-long canal constructed in the early 19th century. Many visitors take the opportunity to explore Göta Canal by bike. The flight of locks in Berg is impressive, one of the largest construction projects ever in Sweden, and at Kanalmagasinet you can get a well-deserved energy boost after the bike ride. This is where Göta Canal starts, or ends, depending on which way you are going.
For information about Inga Lindström in German, visit the dedicated website www.ingalindstrom.com Web: www.ingalindstrom.com Facebook: IngaLindstrom
Subscribe to Our Newsletter
Receive our monthly newsletter by email