TREEM: With a passion for fashion — and for a brighter future
Text: Pia Petersson | Photos: Treem
In an industry that has long been characterised by a throwaway mentality and easily replaceable goods with a short shelf life, TREEM wants to make a difference – for the individual as well as for society as a whole. Its bracelets epitomise this worthy aspiration – in production, story and design.
First things first: TREEM stands for the True and Elegant Movement. True, to underline the importance of being true to yourself. Elegant, because this brand emphasises the significance of being elegant from the inside and out. The last word is key: the company is envisioned as being just that – a movement. "The future development of our society needs a bit of TREEM: a strong and representative foundation to stand on. We refer to our design language as raw elegance, which signifies that owners of our bracelets will dare to break out of a destructive pattern, which unfortunately many people end up in," begins founder and CEO Carl-David Hagerbonn.
It truly is an ambitious aim, but then Hagerbonn is an ambitious man with a lot of experience. After a long, thriving career in finance and tourism, living in Sweden, Germany, Switzerland, Saudi Arabia and the UK, Hagerbonn decided it was time to try his hand at something new. "I often go back to my travels – both to when I travelled around the world on my own many years back, and to the extensive travelling I've done during my career: meeting people from different cultures, from all levels of society, all with their story, almost always with a good, humane intention. Eventually, I started to get that feeling of wanting to make a difference, more for real," he explains. And so TREEM was born.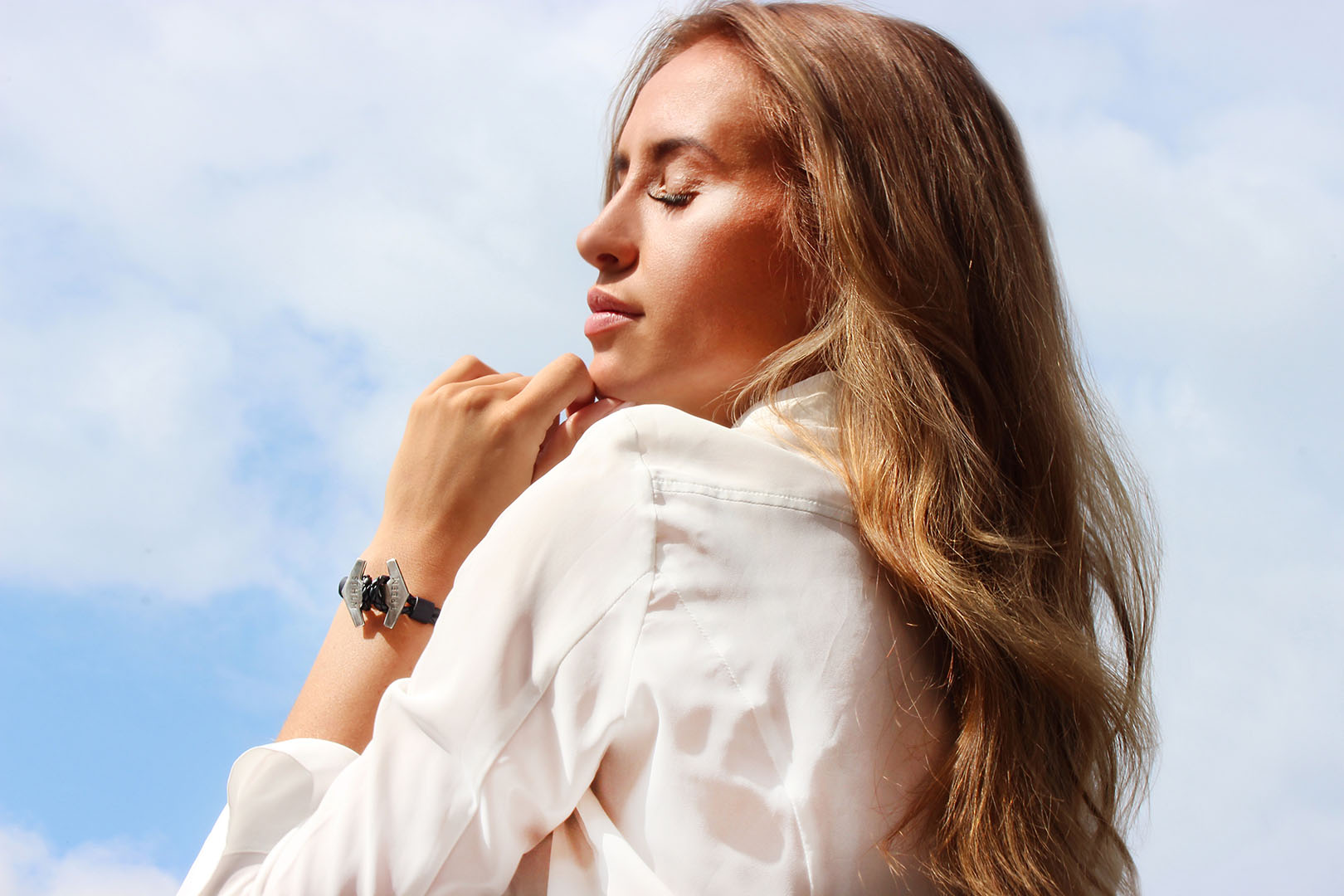 The basis of the production
The TREEM bracelets are made from classic materials such as gold, silver and Italian leather. There are several different ingenious designs to choose from, to suit different personal preferences and occasions. What all the bracelets have in common, is that a commitment to sustainability, equality and good working conditions form the prerequisite for the production. In order to guarantee this, TREEM has developed a number of smart working methods. "First of all, we cast our bracelets here in Stockholm, which means we have 100 per cent control of the production process. Additionally, we have a good working companionship with the Italian leather company we cooperate with. Most companies in our industry manufacture their goods in countries such as China, Bangladesh and India, where transparency is limited with regards to sustainability and the treatment of employees," explains Hagerbonn. When it comes to the sustainability aspect, recycled metal is used in the production process as much as possible.
The TREEM team is not very big, consisting of just 15 people working anything from full-time to freelance. Nevertheless, every staff member is equally important, Hagerbonn emphasises. "We have a policy in the company that everyone's voice is welcome; everyone has good ideas and everyone's welcome to fail. The ambition is just to fail fast and learn, for the sake of the customer, the staff and the company," he says.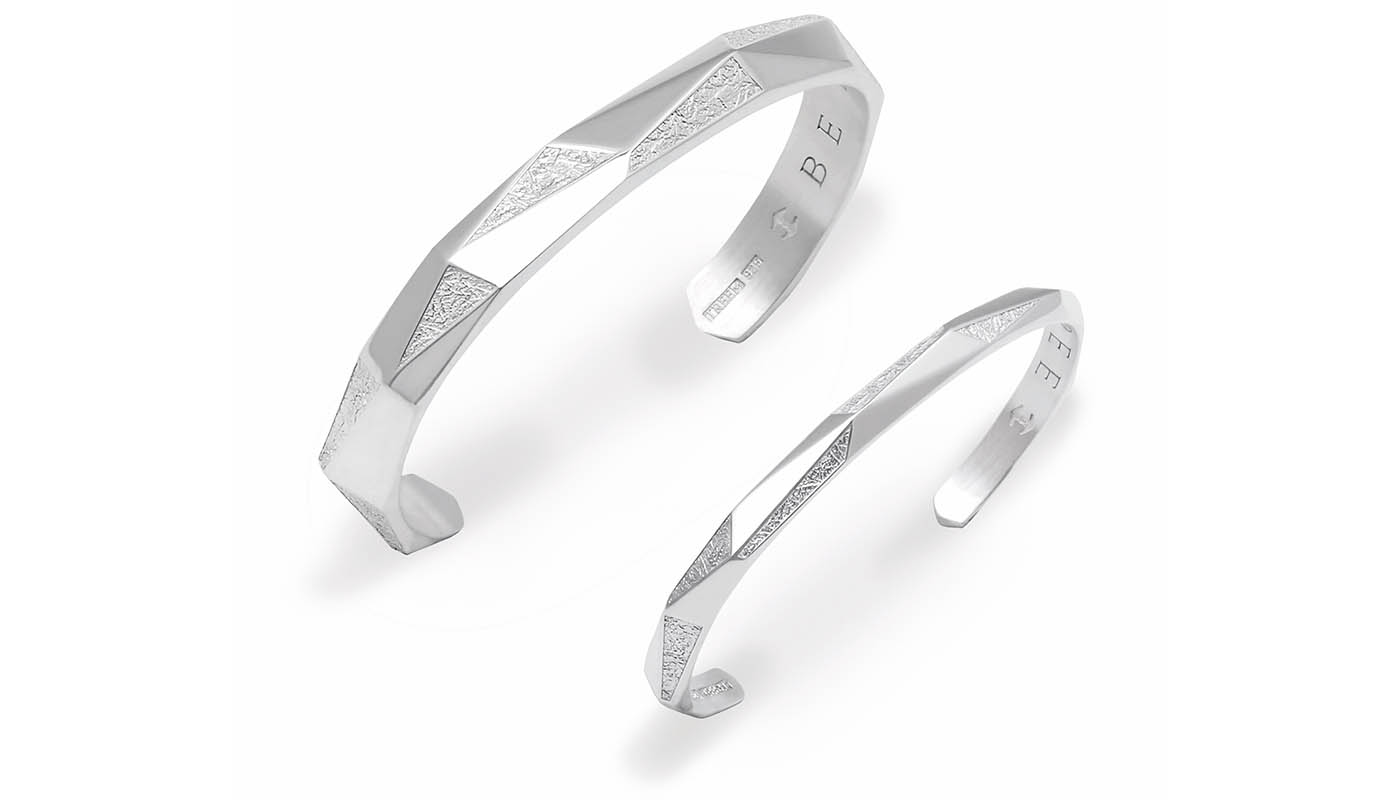 The Arctic collection
The collections are inspired by Norse mythology, Nordic nature and wildlife, and northern natural phenomena such as the aurora borealis. Almost all collections come in five different sizes, which is more than most jewellery collections. However, this fits in perfectly with TREEM's aim to always achieve high customer satisfaction levels. One collection is called Stark, and customers have rated this bracelet as smart and cool with a unique design. "We haven't actually seen this design anywhere else. Customers can change the leather cord colour and switch between the elegant or raw side depending on their mood and what type of adventures that await," Hagerbonn explains.
The latest collection, which has just hit the shelves, is named after the two Polar regions. "The inspiration behind the names comes from the strength, beauty and balance that the two poles of the earth represent. These regions are currently put under a lot of stress. At TREEM, we feel that these bracelets are a statement, but also a strong identifier for those who wear them. The bracelets are a declaration of love – they represent balance and a will to stick together, which is what humanity, couples in love, and the planet need," Hagerbonn points out.
The future is bright
Even though the main focus is on the European market, the TREEM bracelets have been sold in 74 countries worldwide, and there clearly is global interest in this type of conscious, stylish jewellery. When it comes to changing the industry and putting an end to the fast-fashion culture that has permeated it for so long, Hagerbonn evidently has a grand plan for the future endeavours of the company. "The goal is not only to make jewellery, but to continue being relevant in what we do, and gradually expand the TREEM brand within the world of fashion. As we now get more and more customers – active ambassadors of change – the True and Elegant Movement will grow stronger," he concludes.
Web: treem.com Facebook: treemsthlm Instagram: @treem_sthlm
Subscribe to Our Newsletter
Receive our monthly newsletter by email