Tromsø University Museum: Promoting knowledge and understanding
Text: Marte Eide | Photos © Tromsø University Museum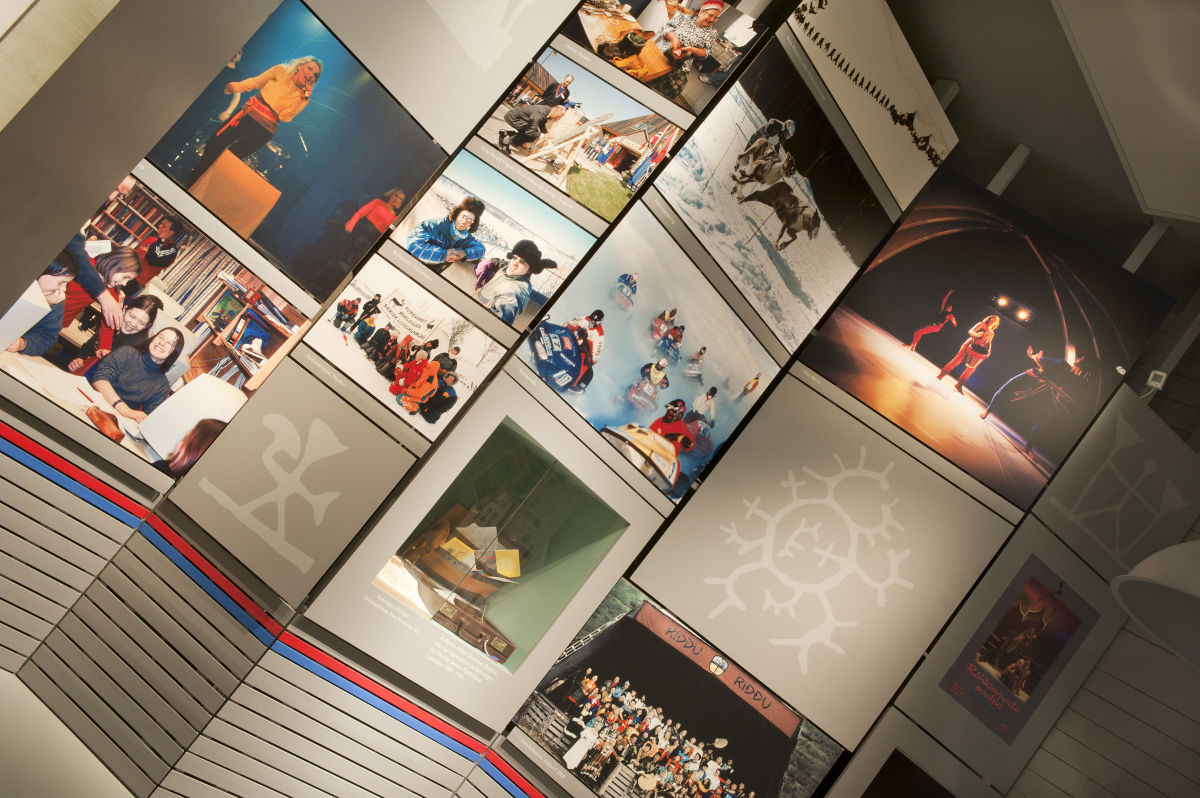 L ocated at what can be considered to be the top of planet Earth, Tromsø University Museum explains the fascinating flickering of the northern lights, the history and heritage of the Sami people, and the development of their culture until modern times.
The winter months may be dark and cold in the northern parts of Scandinavia, but tourists do not stop visiting – quite the contrary. "January is one of the best months to observe the northern lights. On clear nights, the view from Tromsø city is spectacular, making it a popular destination," says exhibition manager, Per Helge Nylund.
Many visitors choose to attend guided expeditions to observe and photograph the northern lights. Theories and myths about the lights have existed since the Viking era and beyond. An excellent way to gain insight into and understanding of the beautiful natural phenomenon is a visit to Tromsø University Museum. "One of our permanent exhibitions explains the northern lights and the many myths and stories surrounding them," says Nylund. "Just over a hundred years ago, Norwegian professor Kristian Birkeland demonstrated his Auroral theory by using plasma chambers. Our visitors can operate a replica plasma chamber to create their own northern lights."
The museum also provides a guided tour of the exhibition, Discover the Aurora, including a film screening, a mini lecture, and a book about the aurora borealis. "We run them almost every day during the winter but recommend people to book at least 24 hours in advance," says Nylund.
Sami history and Polar science
Another big part of Tromsø University Museum is the history of the Sami people and their cultural adaptation to modern times in northern Scandinavia. "It is important to tell the story of how the Sami people were treated," says Nylund. The exhibition, Becoming a nation, presents the Sami culture after 1945, highlighting oppression, political uprising and the development of their own parliament and political representation. "Our new exhibition, opening at the end of January 2019, focuses on Elsa Laula Renberg, a Sami activist and politician and an important historical figure," Nylund explains.
Tromsø University Museum strives to be a source of knowledge and, "being a part of the Arctic university means that we are always up to date on the latest research developments," says Nylund. One of the most popular branches is the Polar Museum. "We want the museum to be interactive and provide a good learning experience for both adults and kids," the exhibition manager concludes.
Subscribe to Our Newsletter
Receive our monthly newsletter by email