Trond Ramsøskar AS: Norway´s most colourful interiors
Text: Maya Acharya | Photos: Ramsøskar AS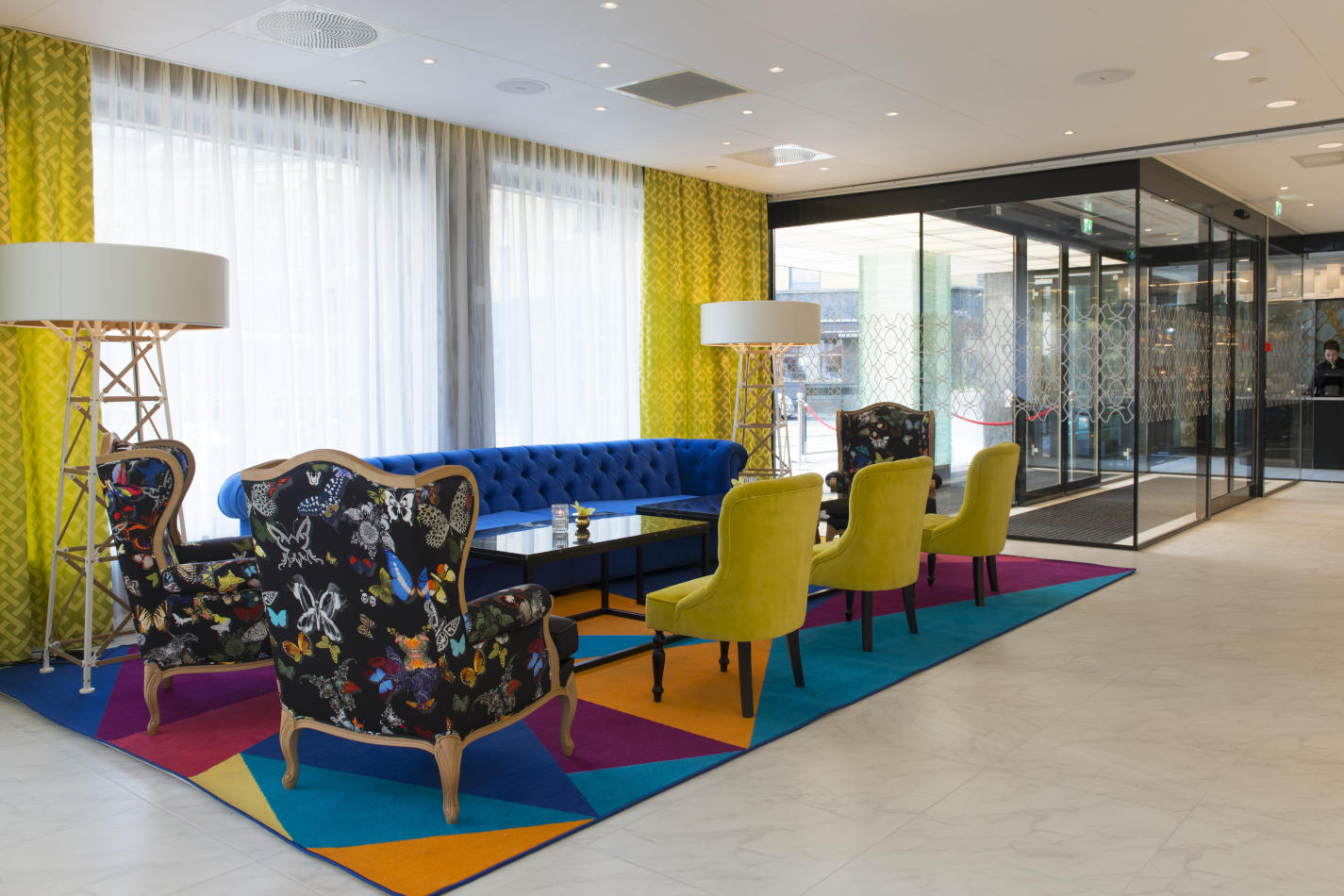 Colour has always been the essence of Trond Ramsøskar´s work. Daring to be different, to stand out and to make spaces that express personality has taken his interior design firm – Trond Ramsøskar AS – a long way.
"I wouldn´t say I used to be a grey mouse, but I definitely haven´t always been as colourful as I am now," says Trond Ramsøskar.
Since starting a long-lasting collaboration with Thon Hotels, one of Scandinavia´s largest hotel chains, Ramsøskar has fine-tuned his characteristic style: bold colours and playful combinations for functional and fresh rooms.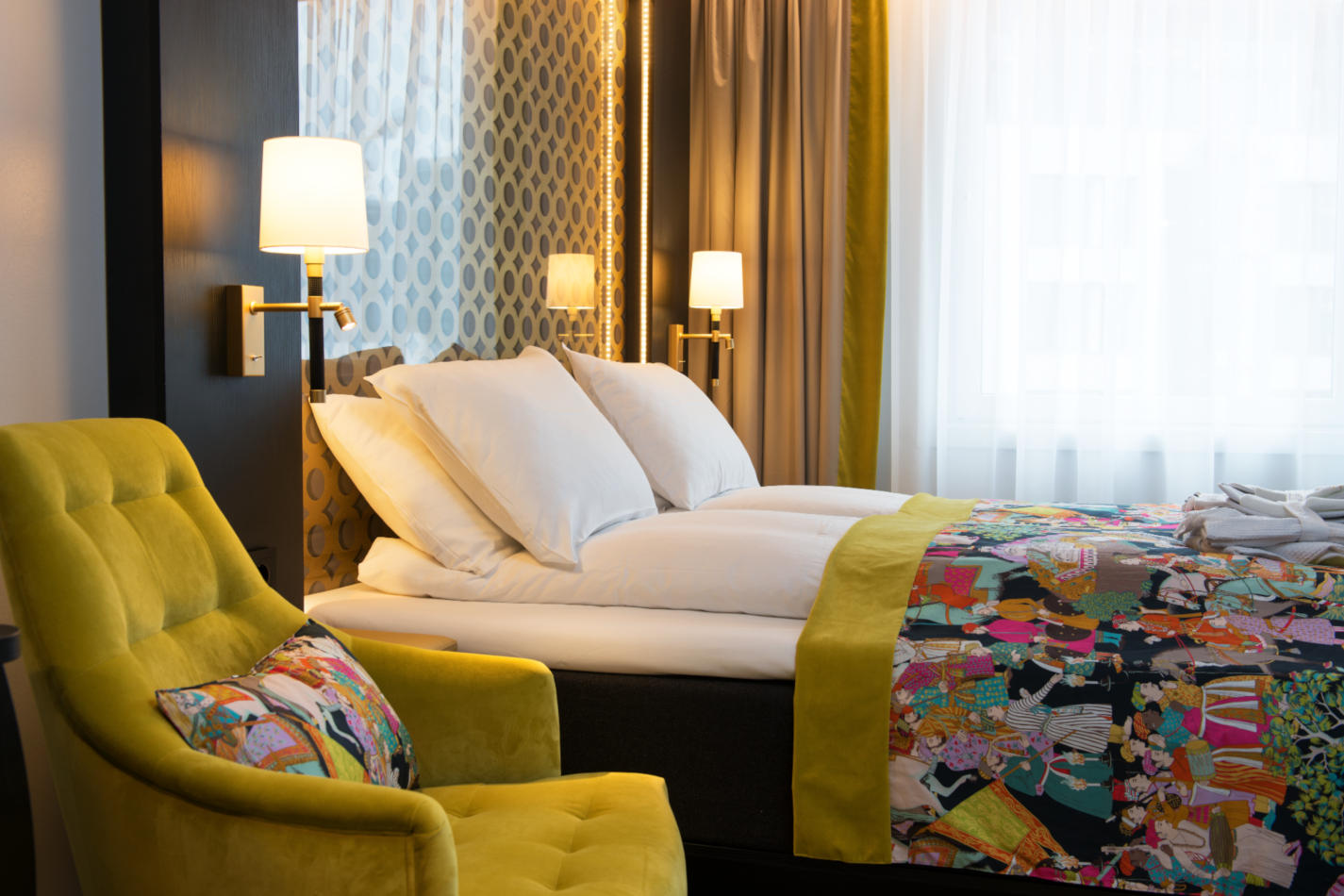 The capital´s best
Although Ramsøskar AS creates designs for private houses and offices, hotels have been a major part of the firm's work over the past years. The company's current form took shape in 2010 and since then the projects have been piling up. One of Ramsøskar's latest projects, Thon Hotel Rosenkrantz, was completed just a few months ago and has already become Oslo´s best hotel on Tripadvisor. Rosenkrantz is not your typical business hotel, but what Ramsøskar refers to as an "oasis" for professionals. Brass and gold connote luxury, while vibrant patterns and textiles give visitors a burst of energy. "It was fantastic to hear that the hotel had been voted the best in Oslo," says Ramsøskar. "Of course, this is down to a combination of factors such as service, food and location, not just interiors. Just as I can't take sole credit for its success, I can't be blamed if it goes badly," he laughs.
As far as Ramsøskar's track record goes, however, you could say 'so far, so good'.  Clients have doused the company with positive feedback and Ramsøskar has even taken on some projects abroad. Although the firm is known for its daring colours and unconventional combinations, Ramsøskar is not one to follow trends, and stresses the importance of finding an expression that will stand the test of time. "Recently, I stayed at Thon Hotel EU in Brussels, one of the first hotel interiors we designed. It was fun staying there and great to still be happy with the outcome of my work," he says.
Escaping the everyday
"I think the most important difference between designing private homes and hotels is that hotels are really all about being somewhere completely different than your everyday surroundings. It's somewhere you go to escape completely," Ramsøskar professes. "Growing up we couldn't really afford to travel very often, but I remember vividly the magical feeling of staying at a hotel. It was about that dream of being far away from home." It is one of life's funny coincidences that Ramsøskar will soon be undertaking the renovation of one of the hotels that he was in awe of as a child – namely Trondheim's distinguished Britannia Hotel.
Although designing hotels allows a lot more freedom when it comes to adventurous interior, it requires the same level of functional planning as a home. "Ultimately, things have to work well with the needs of those using the space. A lot of the same factors are important to consider in both homes and hotels. For example, thinking about the number of people in a room and their habits, the best lighting if someone needs to stay up late or use the bathroom during the night, whether there is space to leave your jacket and keys as you come through the door. These are all things that we spend time analysing beforehand."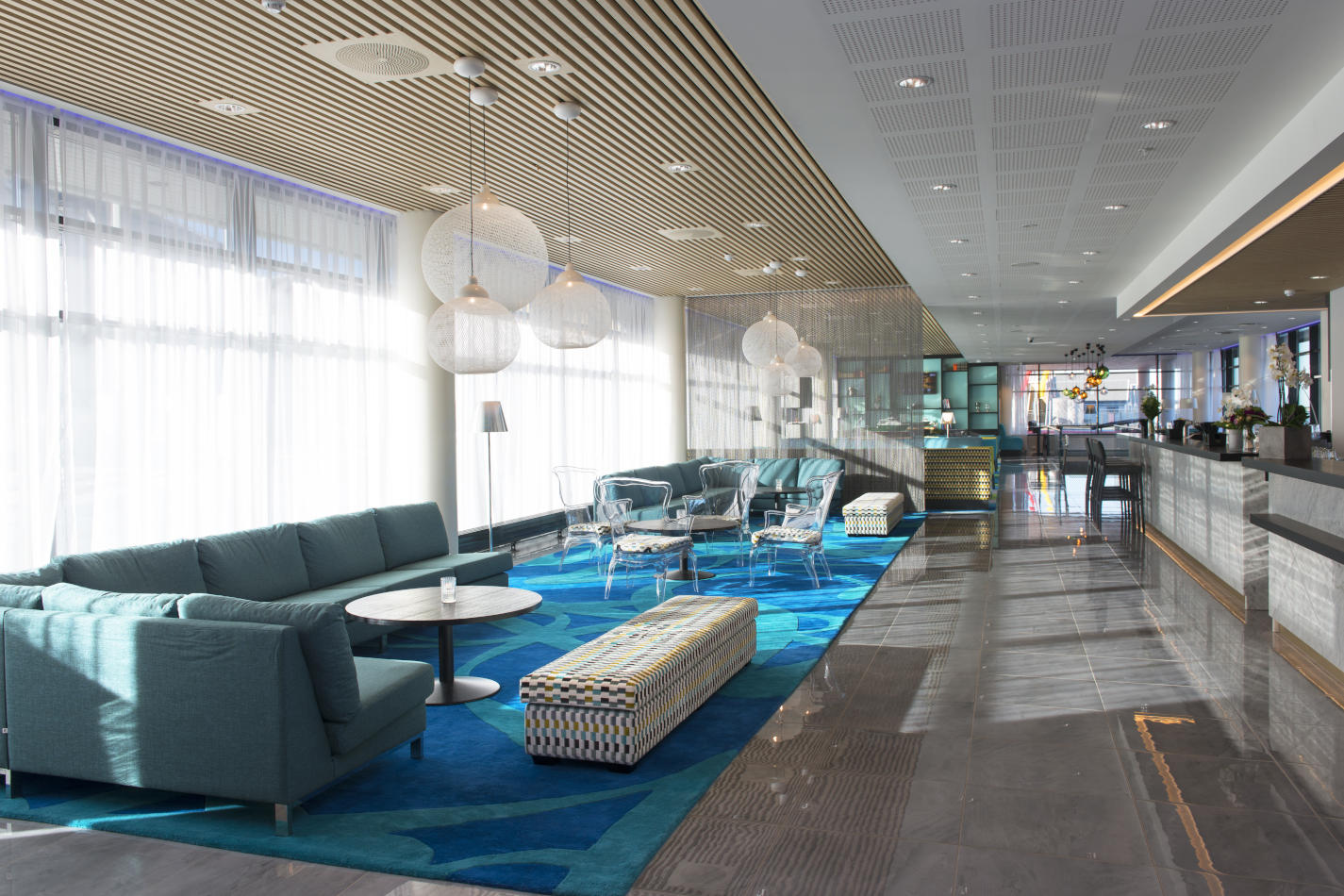 'People want to be provoked'
"One of the important things I learnt when working with Thon Hotel EU, was that people want to be provoked. I learnt to do the opposite of what people expected; many people wanted it to be a typical black-and-white business hotel because they thought that was what business people wanted. Instead, I find that people want to get away from the mundane and the usual, they want to be surprised."
With patterned carpets, an eye-catching décor and yellow, pink and lime corridors, Thon Hotel EU is certainly no humdrum hotel for diplomats. Luckily for Ramsøskar, making his visions a reality is usually a smooth task. "Working with Olav Thon Group's design manager – Sissel Berdal Haga – has been fantastic. The great thing about Sissel is that she always says 'yes' straight away. She doesn't care about what people will think. In fact, when we feel like we have a few too many colours and patterns, we take a break… and then we add some more!" Ramsøskar chuckles.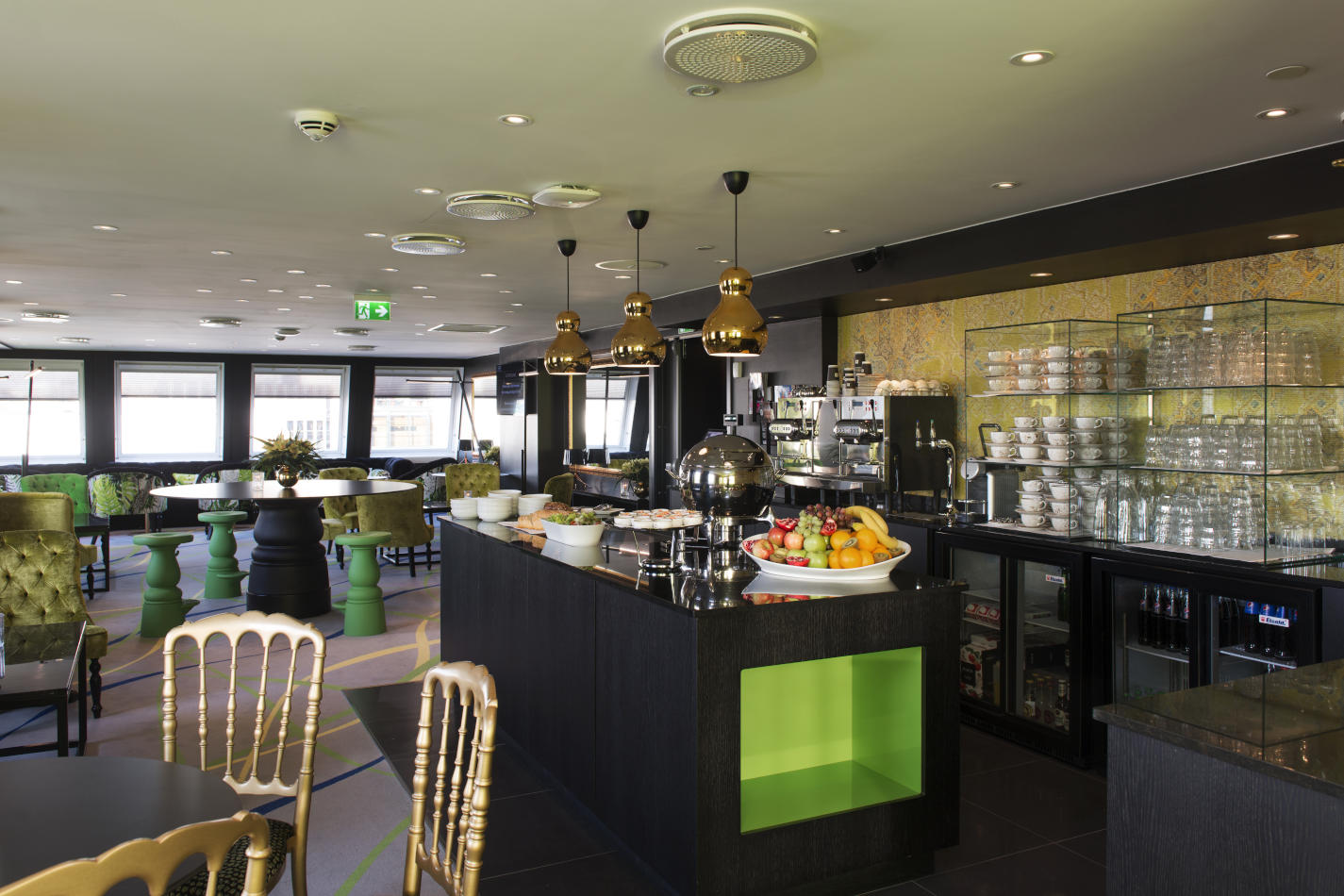 A new era of colour
Although Scandinavian design is typically associated with clean, demure themes, Ramsøskar believes that people are becoming more open to bold and colourful statements. "In the age of Instagram filters and more focus on individual expression, I think people are starting to be more fearless when it comes to colour," he asserts. "Although many people think that Scandinavia is all about white spaces and minimalist design, that's not really true. Even looking back at Functionalism in architecture – an era many people think of as white and simple – you find Norwegian pioneers like Arne Korsmo using bright colours such a gold and red. There are many other examples of daring use of colour throughout the history of design."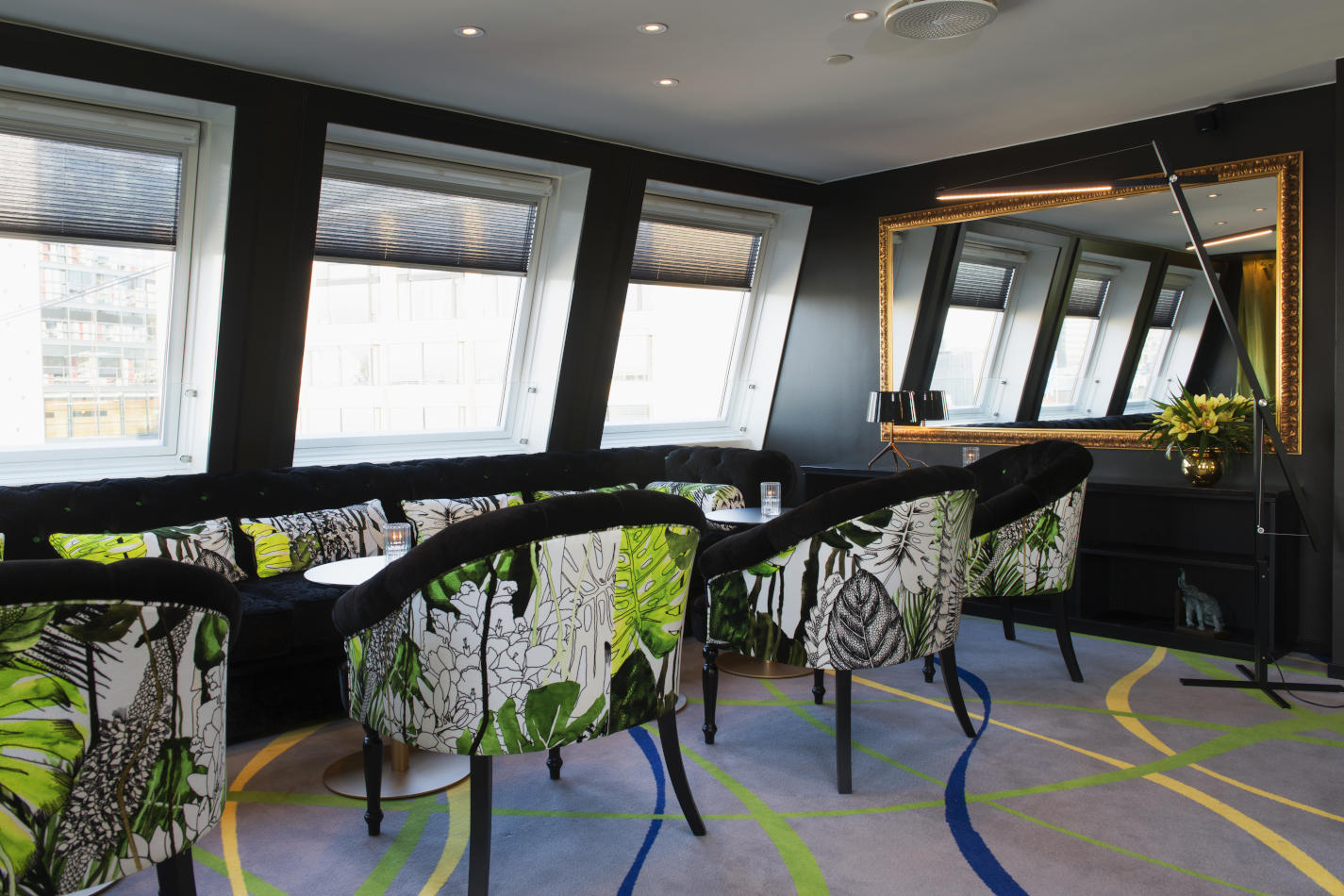 "I think we are really at a crucial point at the moment where things are moving quickly towards more colour and expression. I think and hope that in a few years we will look back and barely remember the 'white age'," Ramsøskar says.
The next stage that Ramsøskar hopes for is that the kinds of design he has been able to create for homes and hotels will have a contagious effect on work spaces such as offices and conference centres, places he believes are most in need of a dose of colourful energy. "Colour is a huge part of my life now, from the clothes I wear to the way I choose to decorate and furnish my house. Coming out of the 'colour-closet' has been great – it's given me a lot of joy."
For more information, please visit ramsoskar.no
Subscribe to Our Newsletter
Receive our monthly newsletter by email