Truly Me Jewelry Design: Jewellery with a personal touch
Text: Nina Bressler | Photos: Truly Me Jewelry Design
Growing up, Heléne Wetterskog spent lots of time with her dad in his workshop, laying the foundation to her lifelong love for craft and design. After some twists and turns in the IT management business, she finally found her way back to where she began, by starting her own jewellery company – Truly Me Jewelry Design. This year, she is celebrating ten years, and is excitedly sharing her plans for the future.
Wetterskog grew up in a small village in Dalarna, a county in the middle of Sweden famous for its archetypical Swedish craft and traditions. Her father was a very handy man, and he eagerly passed on the traditions and his craft to Heléne and her four siblings. By spending a lot of time in her father's workshop as a child, she got a sense very early on that this was what she wanted to pursue as a profession when she grew up.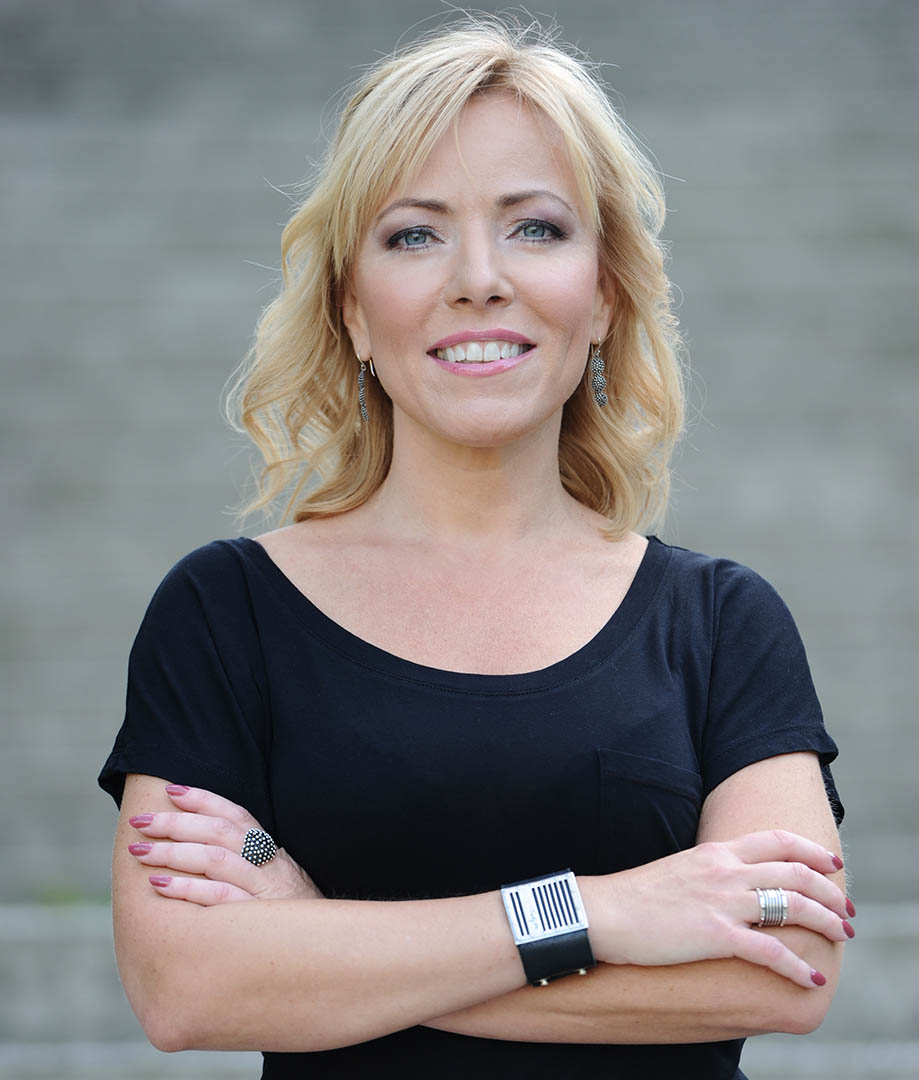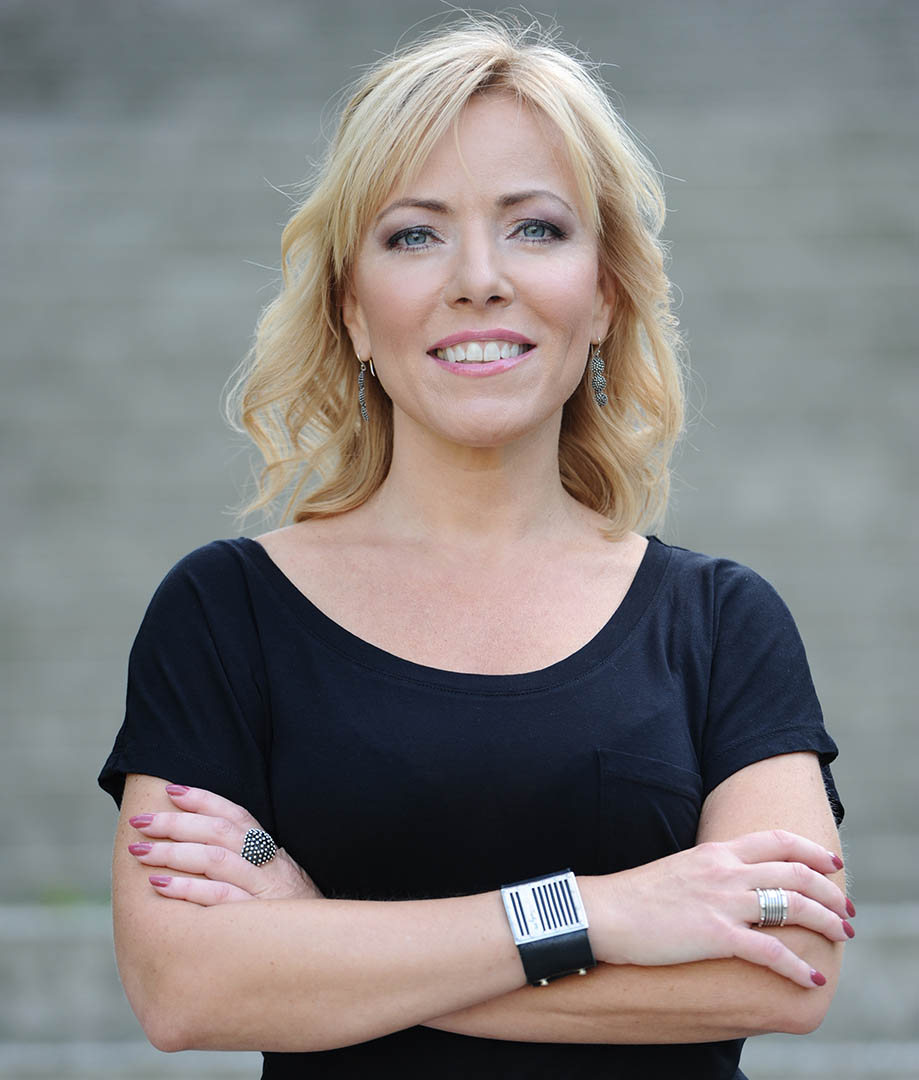 After graduation, she decided to move to Stockholm, where she was hired as a marketing assistant at a major IT company and continued on that path for the next 25 years, leading to successful management roles and promotions in both national and global team leader roles. Her dream to create something on her own was always there, but was being put on hold in exchange for success in the IT business.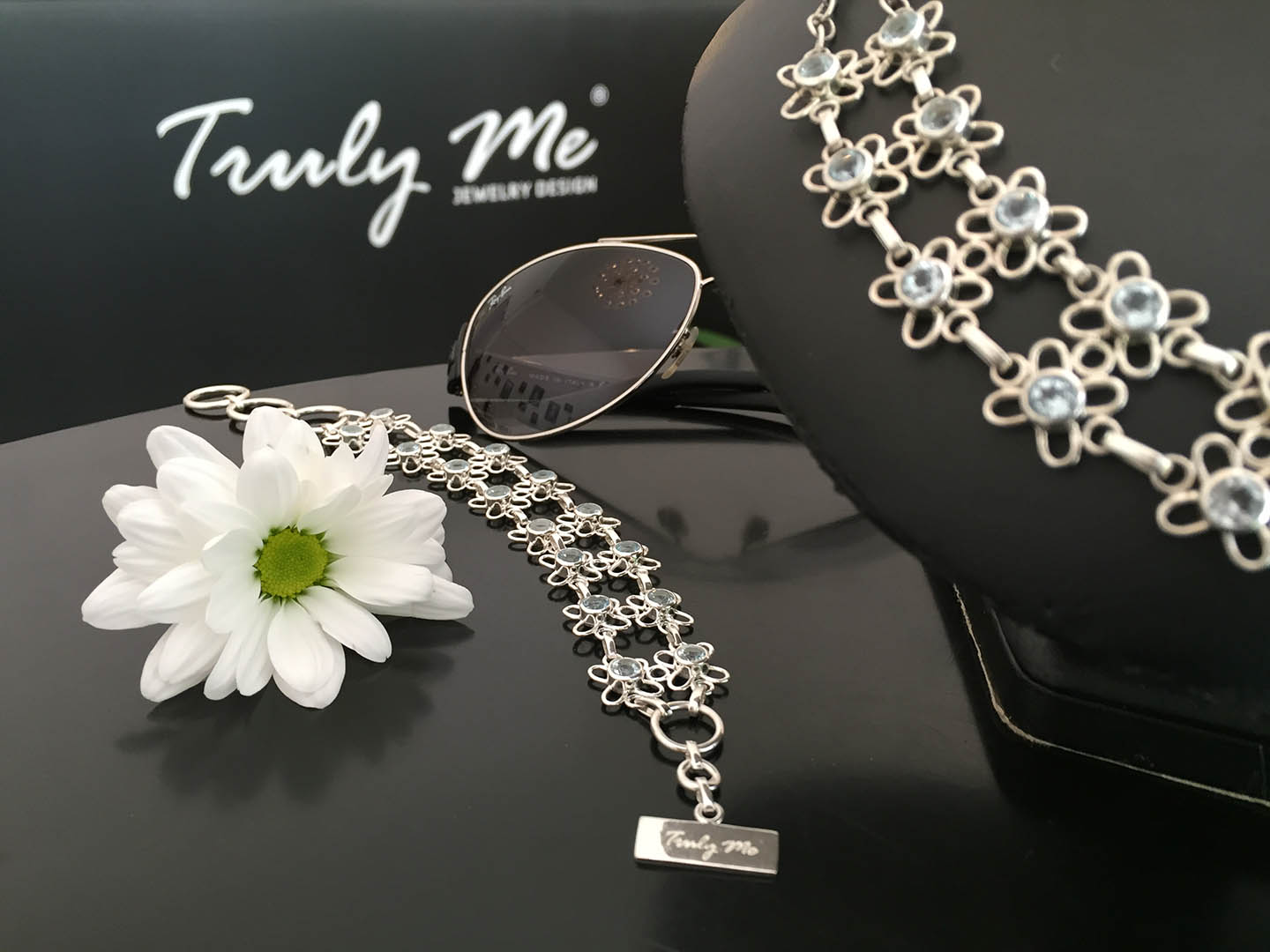 Taking the leap
"During my time as marketing manager for various IT companies, I always had free rein to create my own campaigns, and I could use that as an outlet for my creative side. I learnt so much and had a great time while doing it, but I always had this desire to create something of my own – going back to my roots and working with form and design," Wetterskog says.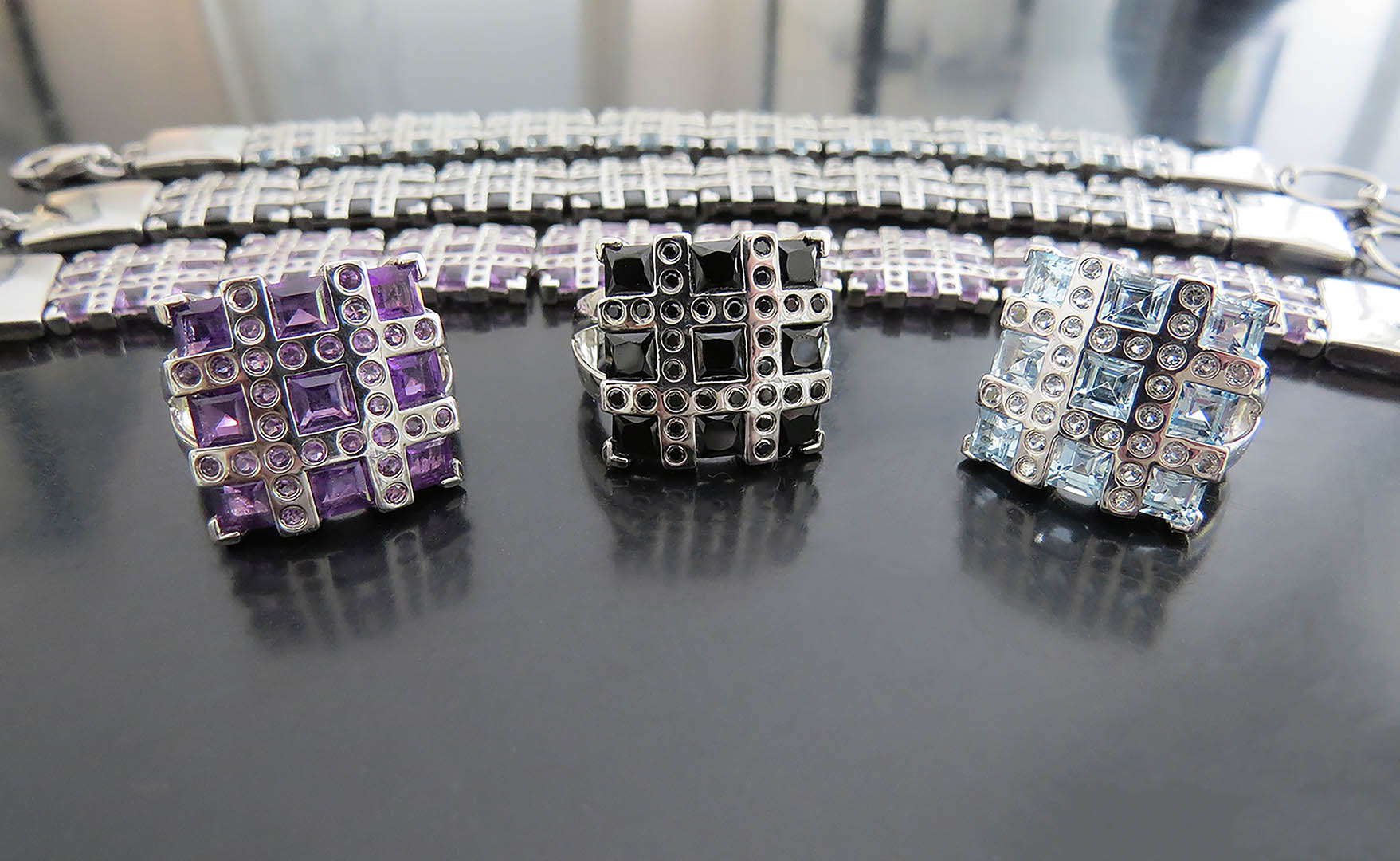 In 2008, she took the first step towards realising her dream, establishing her company Truly Me Jewelry Design, launching her own collection in 2009. "The name Truly Me has double meaning: it represents my own journey – having closed the circle and coming back to my core, to who I truly am – but it's also a reflection of the responses I receive from my customers. When they try on my jewellery, they often comment on how it is so fitting to their own personality," she explains.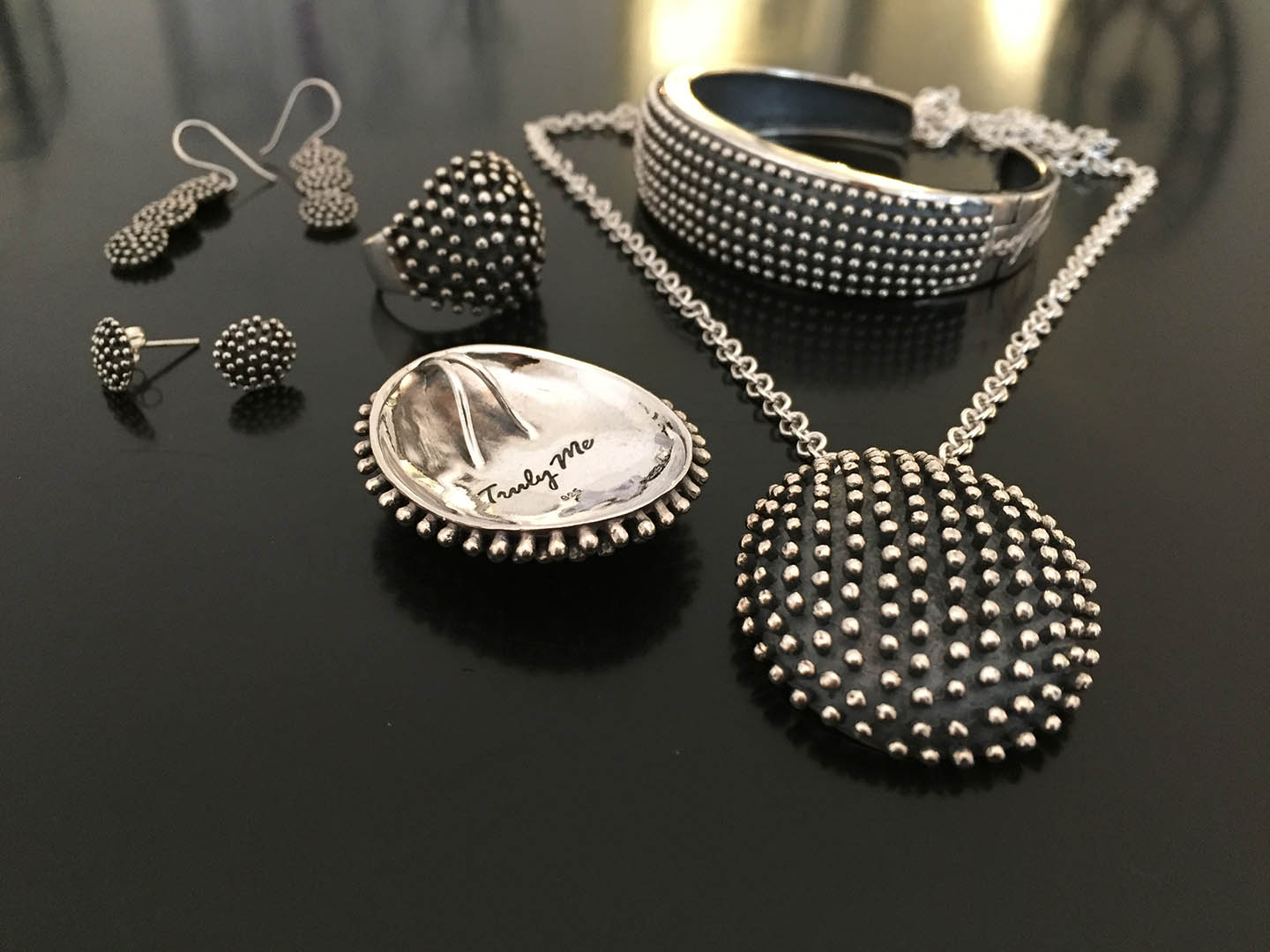 Unique design with personal stories
Wetterskog only works with silver and selected gemstones, and the design is deeply intertwined with her own history, personality and thoughts. The design is completely her own, and each collection comes with a story: Penny Lane was created with inspiration from her time in London; Let's Go Crazy bears inspiration from Prince and his music; and The Rose is inspired by the music of Bette Midler and Elton John. Every detail bears the seal of Wetterskog's personality and is acting as a reflection of her past, present and the future.
The designer works closely with her manufacturer in Bangkok, to whom she makes regular visits to ensure that her vision and high quality standards are being followed through. "My jewellery is made to last and to withstand the wear and tear from everyday use – something that is highly appreciated by my clients," she says.
From the present into the future
Wetterskog's jewellery is exclusively sold in her shop at Odengatan in Stockholm, as well as in her web shop. With extensive IT knowledge in her baggage, she has built a wide and committed following on social media, which she uses as her main platform for communication and announcements of new collections. She rarely releases a whole collection at once, instead creating one piece at a time, which often creates excitement among her customers, who might have purchased one item and are eagerly awaiting the next.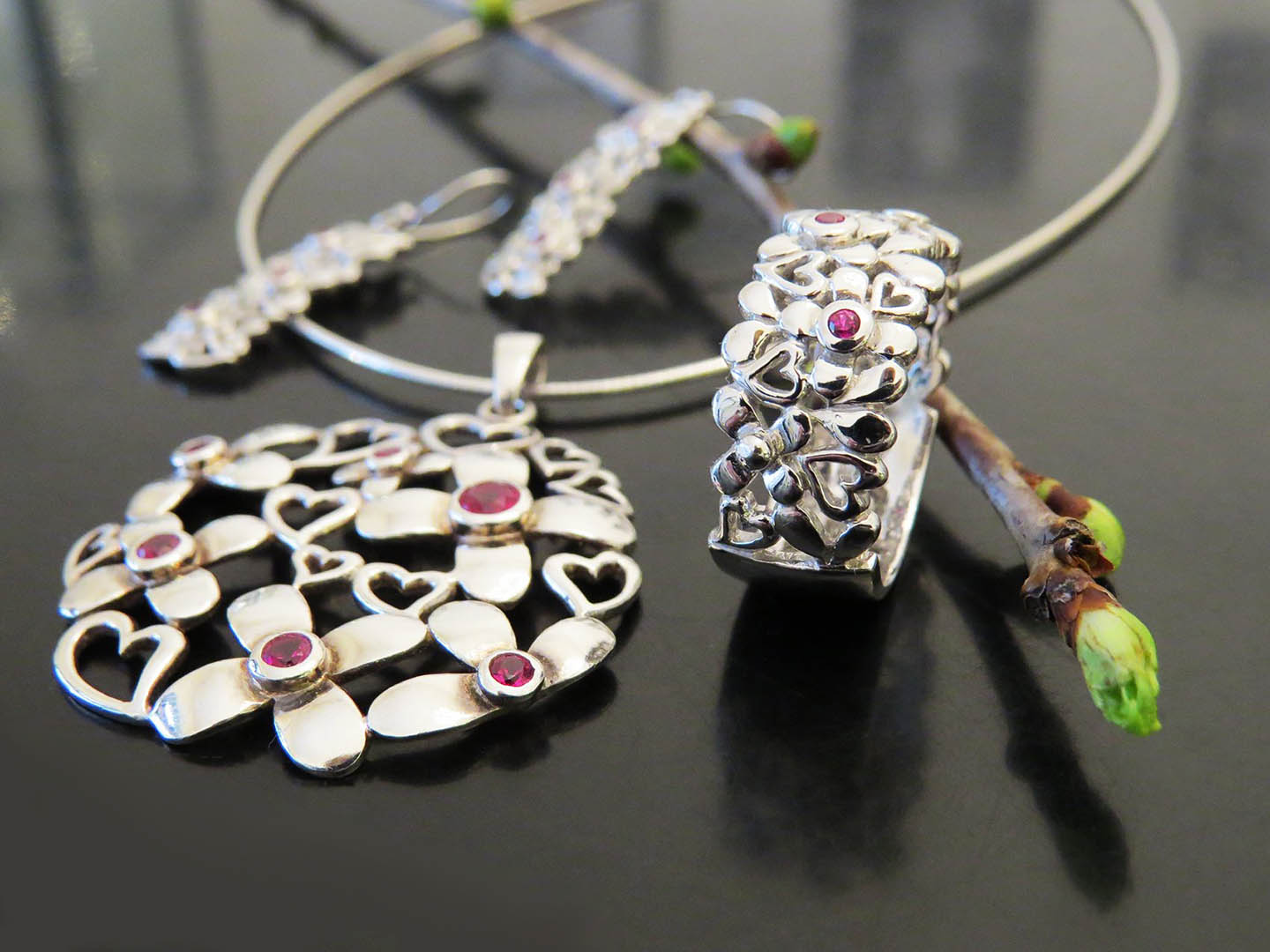 Wetterskog also does regular tours throughout Sweden, where she sets up events in various locations – widely appreciated by her customers, with hundreds showing up to view her creations in person. Her main market is currently Sweden and the rest of the Nordics. When asked about the future, she speaks with enthusiasm of expansion to new markets such as Germany, the Netherlands and the UK, as well as the US. "The interest in Swedish design is always huge, and the market for jewellery is far from fulfilled," she says.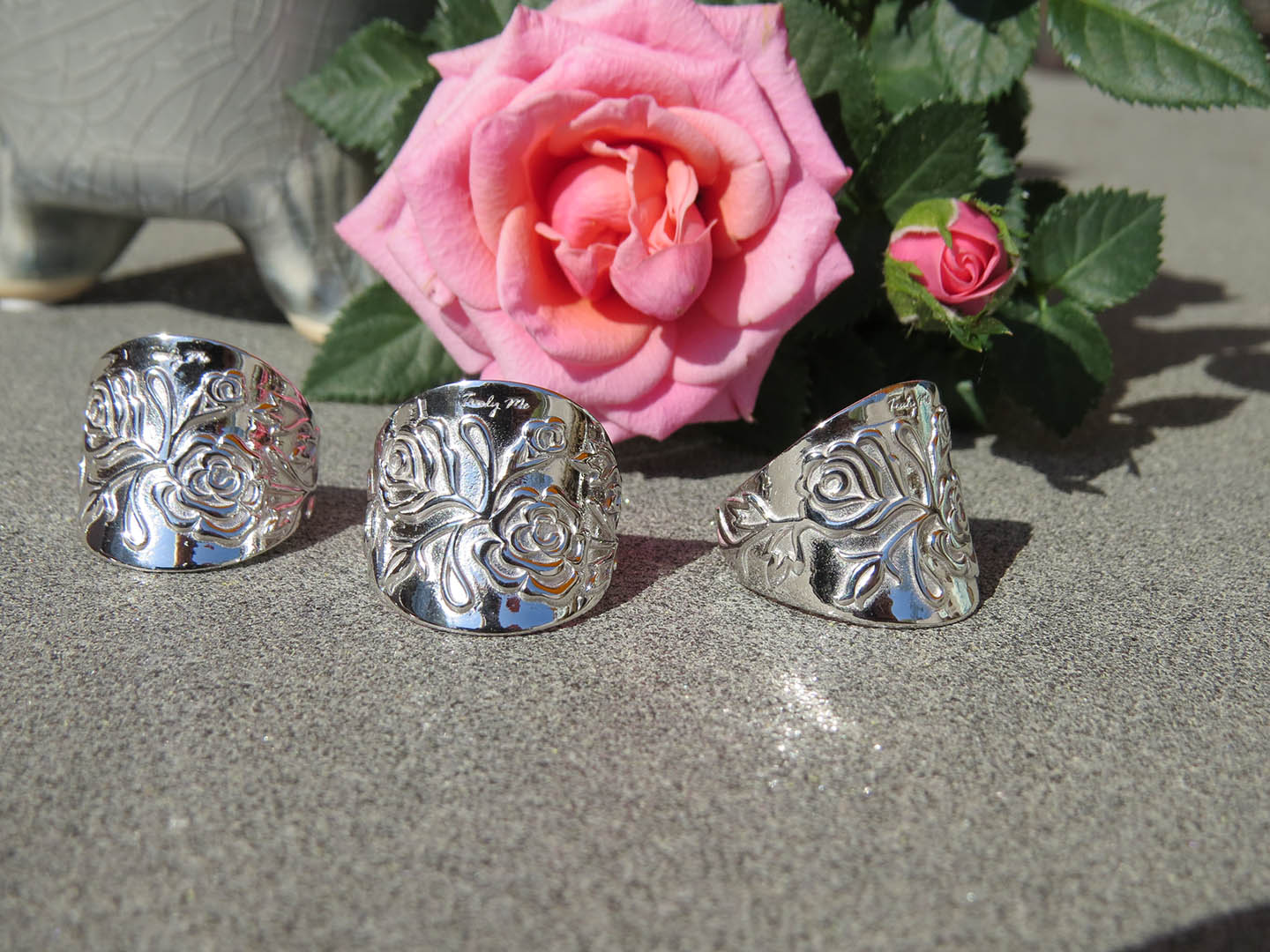 Her most imminent project, however, is her upcoming ten-year anniversary collection – an elegant and sophisticated collection in celebration of her first ten successful years in the jewellery business. In talking about her jump from the IT business into entrepreneurship, she says: "The fear of regretting not trying is greater for me than the fear of failure." And ten years on from taking the leap, it is safe to say that her bravery has paid off.