Tulinius Lind Arkitekter: Divine designs
Text: Signe Hansen | Photos: Tulinius Lind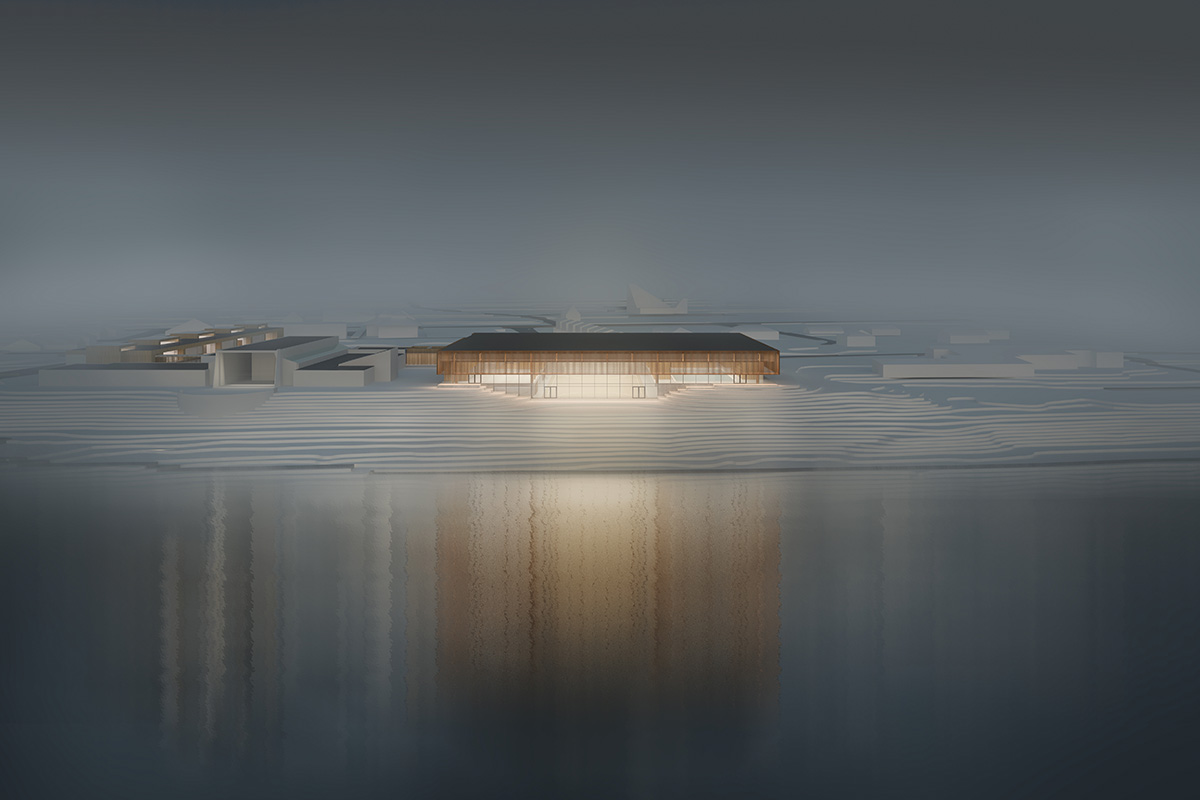 From Danish churches to a Norwegian school and multi-purpose hall – the timeless Nordic design of architects Thomas Tulinius and Anders Lind has won their architecture practice Tulinius Lind a number of varied jobs. Behind the success of their still-young firm is the founders' demonstrated ability to project a sense of poetry onto the ordinary.
For years, the two friends Thomas Tulinius and Anders Lind met up to design architecture proposals in their spare time. With full-time jobs at architecture firms, they were motivated to spend their weekends working by a desire to be free to follow their own visions. One day, about two years ago, a proposal, a major one for a school and activity house in Våler, Norway, was awarded the competition's first prize, and the two architects promptly made the decision to quit their jobs and start their own practice.
The ambition was not to revolutionise the world of architecture, but rather to dedicate themselves wholeheartedly to the ideals and qualities they admired. "A lot of our ideals are very classic, but when you work within your own frames, you can add some nuances and a bit of attitude – take the path others haven't recognised," explains Tulinius. "There's nothing special about what we do – we work with the ordinary, but in that work, we try to infuse a beauty, a sense of something poetic."
Having won the contract for the Lanternen school and activity house in Våler, the firm quickly started building up a portfolio of smaller renovations and extensions in Denmark. It was this path that gradually led to the firm's niche work within church extensions, designs for emotionally delicate locations, and renovations of listed buildings.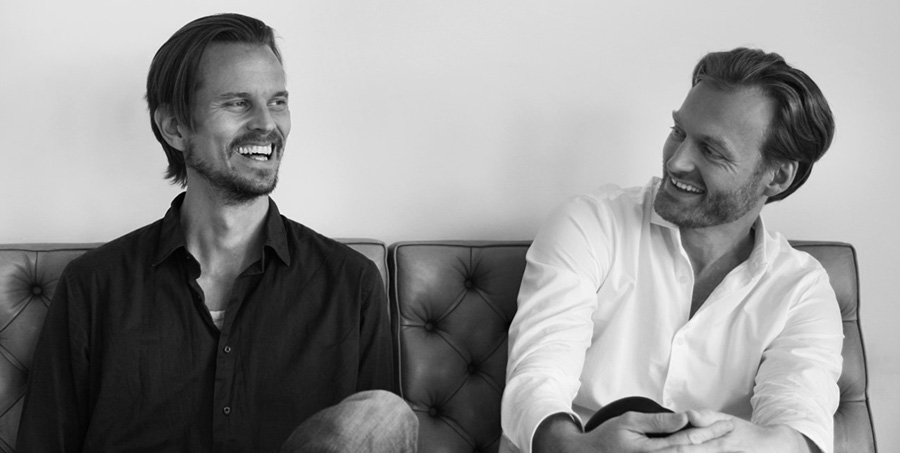 Anders Lind (left) and Thomas Tulinius founded their firm, Tulinius Lind, after winning first prize for their proposal for the school and activity house in Våler, Norway.
A feeling of life
When submitting proposals for architecture competitions, Tulinius Lind works with a firm focus on the task and its challenges. "What we provide are solutions to challenges, but, of course, we would like to add something extra in the process, an individual touch. As we're a distinctly Nordic practice we have a strong focus on the use of natural light in buildings and on creating timeless and durable architecture. Our buildings are designed to stand for many years, and to do that they have to enter into a meaningful dialogue with the surrounding area," Tulinius says.
Set right on the shore of the Glomma, Norway's largest river, the design of the school and activity house in Våler clearly actualises the two architects' vision. With its location, the building and its reflection in the water draw attention to the river and the special quality it adds to the town. Meanwhile, the interior of the building has been designed to bring together a string of functions and facilities, creating a feeling of life and community. "The competition had a very complex starting point with a lot of requirements, which we united in one building with a lot of transparency, both between the inside and the outside and throughout the house," explains Lind. "The ambition was to create a set-up where all users could – driven by individual interests such as swimming, reading and handball – meet and get a sense of belonging to the same place."
Designing for the divine
Having done a number of minor renovations and extensions, Tulinius Lind was last year invited to submit a proposal for the design of a new sacristy for the church in Tilst. The winning design has created space not just for a number of practical functions, but also for quiet reflection. The serene inner space merges traditional materials like white-washed walls, stone, wood and glass, while the exterior is defined by a paper-thin and almost abstract, white steel roof; from the outside, the building appears like a white monolith against the church.
"The challenge was to create an appropriate extension to an almost 1,000-year-old building; we agreed that the solution had to be something that projected a respectful humbleness in relation to the church," Tulinius explains. "We didn't want to attract any of the attention away from the church, but at the same time we wanted to create something special, something of a high quality, which would give visitors a distinct experience; it was a very delicate balance."
The sacristy grabbed the attention of another church, Rungsted church, which invited Tulinius Lind to design a new organ loft. However, though the two architects have, since founding their own firm, worked mainly with public projects, they are not shy to admit that they have other dreams too. "We would like to design homes; that's one of the reasons we started in the first place, but it's something we haven't really done a lot of yet," says Lind. "Funnily enough, in our career, we've been doing everything else, but it's something we're both very interested in and we feel that we can bring something unique into."
Web: www.tuliniuslind.dk
Subscribe to Our Newsletter
Receive our monthly newsletter by email