Vadstena Klosterhotel: Embrace your inner journey
The charming Vadstena Klosterhotel unites old and new. With a past as a glamorous palace and later a monastery with its own brewery, it is now an excellent spa hotel – a place where you can switch off and relax, and perhaps also try one of the historic brews.
TEXT: MALIN NORMAN | PHOTOS: VADSTENA KLOSTERHOTEL
The town of Vadstena has a fascinating history. During the first half of the 14th century, Vadstena Castle housed royal parties so glamorous, they were the envy of Europe's entire aristocracy. In 1350, Saint Bridget of Sweden took the palace and transformed it into a monastery, a stronghold for quiet, Spartan living.
These days, Vadstena Klosterhotel is a meeting place just like in the old times, for work and parties, and also a sanctuary for relaxation and inner peace. "Guests really appreciate the beautiful surroundings in Vadstena," ensures Matilda Milton, marketing manager at the hotel. "It's not necessary to climb a mountain or hike in the forest. You can just go for a nice walk along Lake Vättern, watch the horizon and the magical sunsets, enjoy a slow stroll in the garden or perhaps visit Vadstena Abbey Church, which is a three-star attraction in the Michelin travel guide."
The pilgrimage heritage
Thanks to Saint Bridget, the patron saint of Europe, Vadstena is an important pilgrimage site, and you can, in fact, take a pilgrimage all the way from here to Rome. The spa concept at Vadstena Klosterhotel is based on that pilgrimage legacy and follows a number of key values, such as simplicity and restraint.
Spa manager Sofia Lindholm emphasises Vadstena's past and the importance of harmony. "The spa world is packed with trends and pressure on how we should look and feel. Instead, we want our spa to reflect our history as a monastery, and we offer activities that fit with our past. This is not a fashionable activity centre; it's a place for contemplation and an inner journey."
The spa strives to maintain a stress-free environment for its guests. As Lindholm puts it, "we don't want our guests to be overloaded with and feel pressure due to current trends. It should be about human values and tranquillity, and we make sure to embrace our peaceful setting, working with nature and appreciating our wish as humans to find our way home."
Like a walk in the forest
The fabulous spa hotel has won a number of awards, including Best Luxury Getaway Spa Hotel Europe and Most Romantic History Hotel of Europe. The praised spa is open for guests at the hotel and to anyone wanting to spend some time in the day spa, for instance, in combination with lunch or dinner. They can all enjoy the salt water pool, warm spring, Jacuzzi, herb sauna, steam room with aromatherapy, treatment room and resting room, as well as the café and bar.
One of the most popular spa rituals is a head-to-toe treatment with elements from aromatherapy and hot baths with essential oils and the spa's own sauna honey. The idea of being steeped in the monastery heritage is a crucial aspect of the ritual. This year, the spa has enhanced its concept further with its own handmade products for treatments.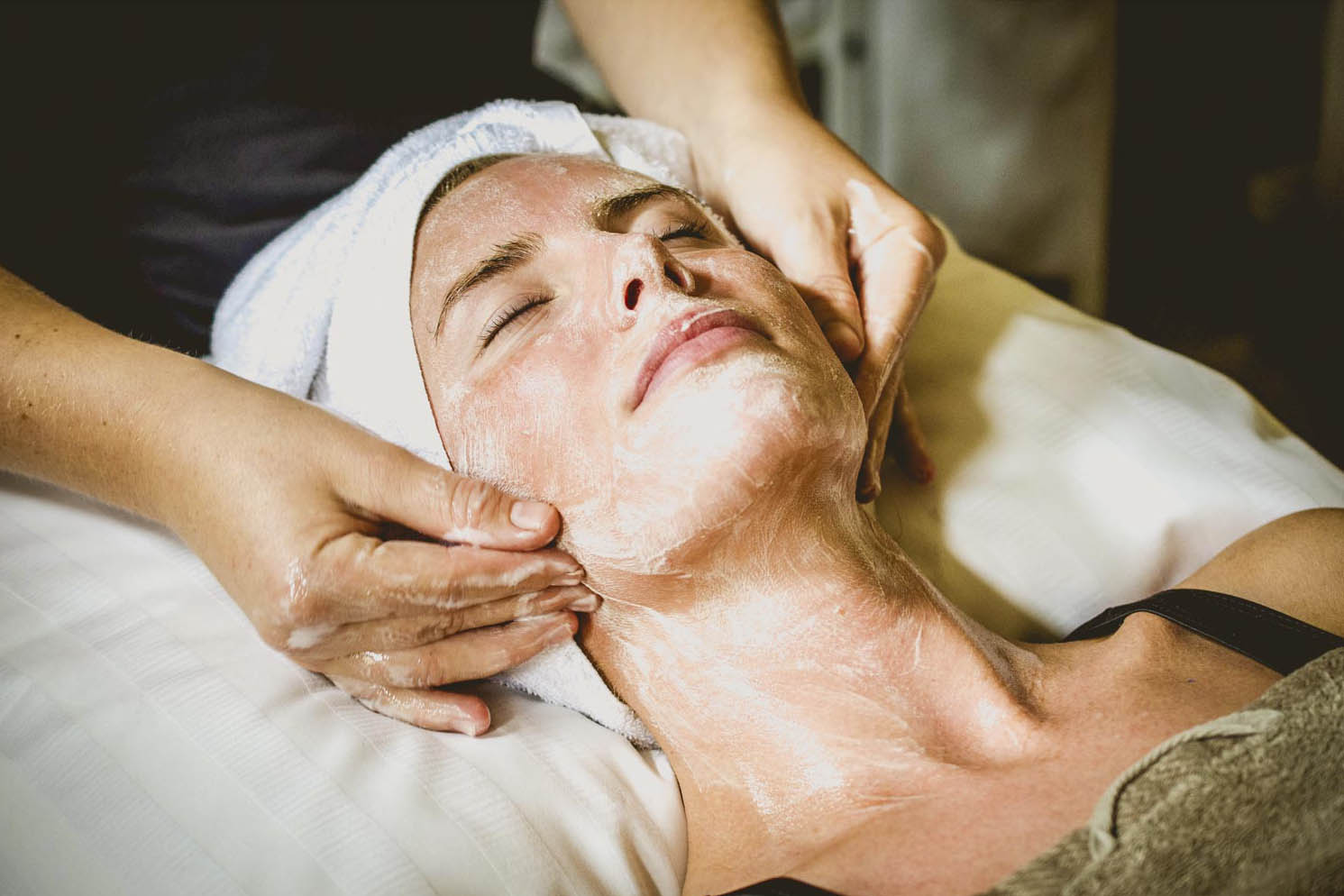 The spa has also developed a new room, the forest bath, which will open in September. "It can be particularly soothing for people who suffer from depression or burnout, or those who have experienced trauma," explains Lindholm. For instance, guests can enjoy a warm foot bath with minerals and pine needle salt. "The room contains similar particles as those we experience during a forest walk, teasing the receptors in the brain and creating a sense of wellbeing and happiness. It feels like a morning walk in the forest."
Enjoy the good things in life
The hotel's own restaurant uses local produce and herbs from the garden in its cooking, and wedding guests like to gather for a toast in the picturesque, fragrant setting. At the less Spartan, more extravagant end of the spectrum, is the well-stocked wine cellar of 4,000 bottles and the breakfast experience in the 13th-century former palace vaults.
In its past days, Vadstena Castle housed one of the largest breweries of the Middle Ages. Now, the old tradition has resurfaced with the help of historians and in collaboration with Fors Bryggeri, and guests can try some of the historic brews. The range of beers includes Kung Valdemar IPA, Munkens Lager (unfiltered), Pax Vobiscum (historic lager), and the newest addition, Dotir, a raspberry beer named after the monastery's own brewing lady during the Middle Ages. So here you can relax, unwind and, if you so wish, enjoy a beer, just like the monks did.
Web: www.klosterhotel.se
Facebook: Klosterhotellet
Instagram: @klosterhotellet
Subscribe to Our Newsletter
Receive our monthly newsletter by email