Vagabond Shoemakers: For every walk of life
By Emma Rodin | Photos: Vagabond Shoemakers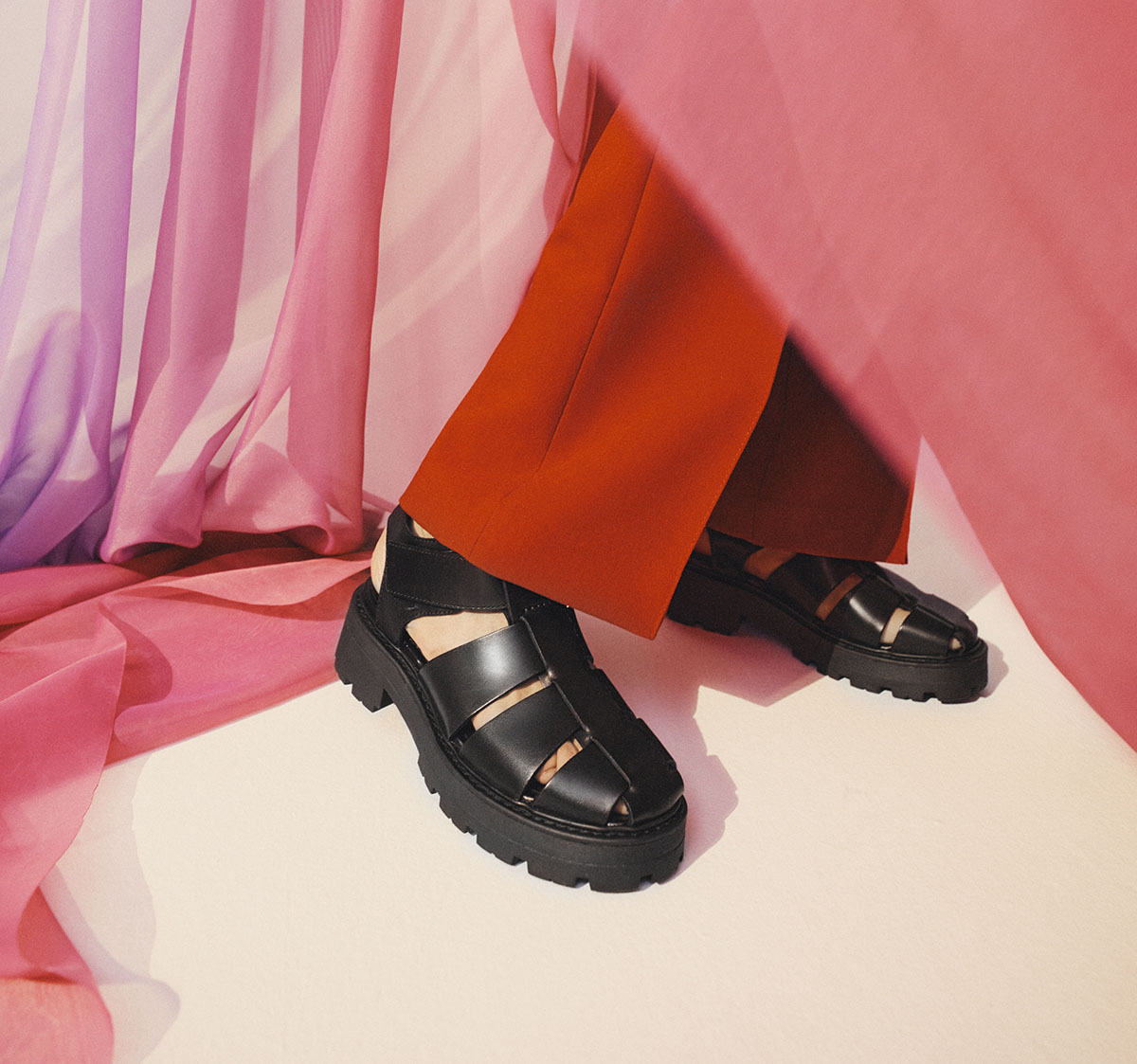 To say that Vagabond Shoemakers is only a shoemaker would be a lie. There's a whole lot more to this well-respected brand, with quality at heart and a genuine love of creating. You could even say that Vagabond shoes are craftmanship in its purest form, and it wouldn't be a lie.
Founded in 1993, this global shoe brand prides itself on making long-lasting, nice-to-look-at and comfortable footwear. Classic yet forward-leaning and contemporary styles and patterns are always opted for, bringing customers products that can support a personal style over time.
"Our shoes are made to be functional as well as stylish, to encourage a long lease of life. That's why we wouldn't make high stiletto heels, for instance," explains co-founder Marie Nilsson Peterzén. The brand even encourages customers to think twice before purchasing a product – not only from Vagabond, but in general. "The best thing we can do for our planet is to buy less and use what we buy more. We talk about the saying 'only buy what you really love' as our guiding star," says Nilsson Peterzén.
Indeed, sustainability sits at the core of the business and manifests itself in each corner of the brand. Everything from big ideas to small design details is done at Vagabond's headquarters in Varberg, Sweden. For each Vagabond shoe model, a first prototype has always been created in Varberg. In other words, a tonne of work goes into making each shoe, with hours spent on locking down that perfect fit, look and feel.
When it comes to production, Vagabond works closely with a few factories and tanneries in Vietnam. These must all hold the correct certifications to exclude the use of certain chemicals and toxins, as well as follow Vagabond's code of conduct. "We work closely with our suppliers to make sure that everything is done according to our standards. We believe in complete transparency and are proud to control the entire production chain, from sourcing leather from Leather Working Group-certified tanneries, to printing the logo on the finished shoe," says Nilsson Peterzén.
In the future, Vagabond aims to have more concept stores in Europe and to collaborate with like-minded brands to host pop-up stores and other events. When asked to describe Vagabond with only three words, Peterzén Nilsson chooses inclusive, perceptive and independent. Pretending three means four, let's add inspirational to that trio.
Web: www.vagabond.com Instagram: @vagabondshoemakers
Subscribe to Our Newsletter
Receive our monthly newsletter by email