Varg Arkitekter: Shaping the future of Stockholm
Text: Malin Norman | Photos © Varg Arkitekter, Wilhelm Rejnus
W ith emphasis on a building's relation to its surroundings and great care for the finer details, Stockholm-based Varg Arkitekter raises awareness of sustainable architecture and creative urban planning. Its designs are most certainly shaping the future of the city.
"We always strive to balance new thinking and creative solutions with the breadth of our collective experience in the team," says the company's founder and architect Inga Varg, who has vast experience in the industry. Between 1993 and 2013, Varg managed Rosenbergs Arkitekter together with fellow architect Alessandro Ripellino, and she is also a member of the Stockholm Beauty Council and a frequent award jury representative.
"All of our projects are characterised by sustainable, high-quality, timeless designs," Varg says about the team's approach, and continues: "Our ambition is to create interesting and long-lasting architecture. For every assignment, and always in dialogue with our clients, we refine the core idea as we go along. Working in close partnership with clients without any sense of prestige gives continuity as we make progress on the journey together. Ultimately, we build our vision together."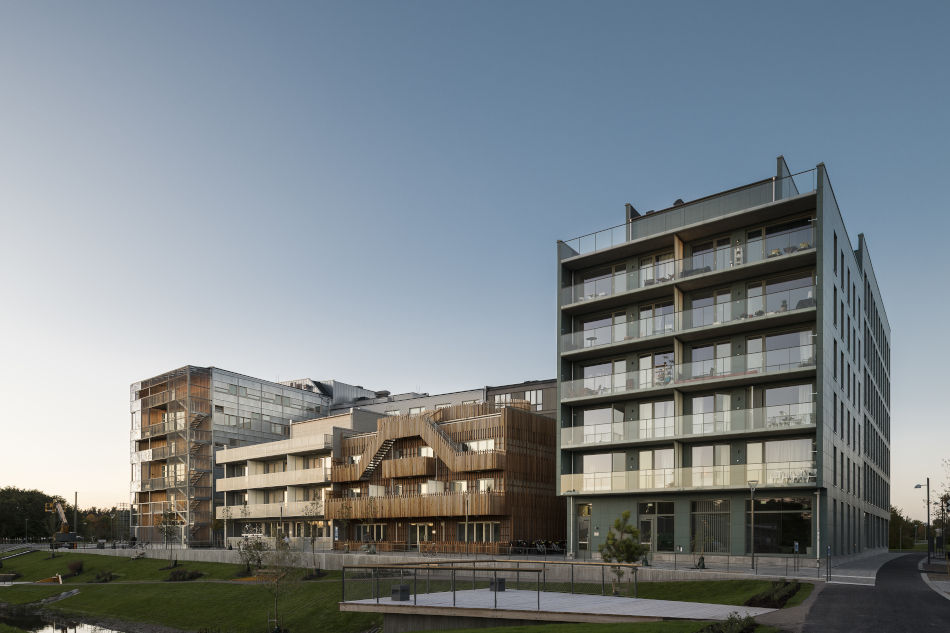 From the big picture to the finer details
From early urban planning assignments to final details in housing, offices and educational institutions, Varg Arkitekter is part of shaping the future of Stockholm. The team looks at the bigger picture and makes use of its many possibilities and its relation to the surroundings, whilst also caring for the finer details.
Of the bureau's many successful projects, Sthlm New 02 stands out. It is planned in Mårtensdal, which is part of Stockholm's diverse area Hammarby Sjöstad, with industries around the corner and a new underground station currently being built. Commissioned by Skanska Fastigheter, the office building is a monolithic structure, seemingly neutral to its busy surroundings. However, with an exterior of relief mesh, the structure itself is full of details.
Clear and creative architectural concepts
Another interesting case is Brofästet in Norra Djurgårdsstaden, which actually consists of three separate building projects. The borough has high requirements for sustainability and the structures are energy efficient with a well-insulated shell, solar panels and smart technical systems. And in Gladan, a housing project in Stadshagen, Varg Arkitekter has worked extensively with the outside space. Two buildings with brass and glass exterior replace a number of old offices, and the plan includes communal green areas as well as a nursery school.
Further afield is Torgkvarteret in Vallastaden, commissioned by Stångåstaden in Linköping and completed in time for the Housing Fair (Bomässan) 2017. Here, Varg Arkitekter joined forces with DinellJohannsson and the two firms created every other building in the block. The units include accommodation, student housing and offices. Varg concludes: "Even though these buildings may look quite different, they are like pieces in a puzzle with a clear and creative architectural concept that fit well together."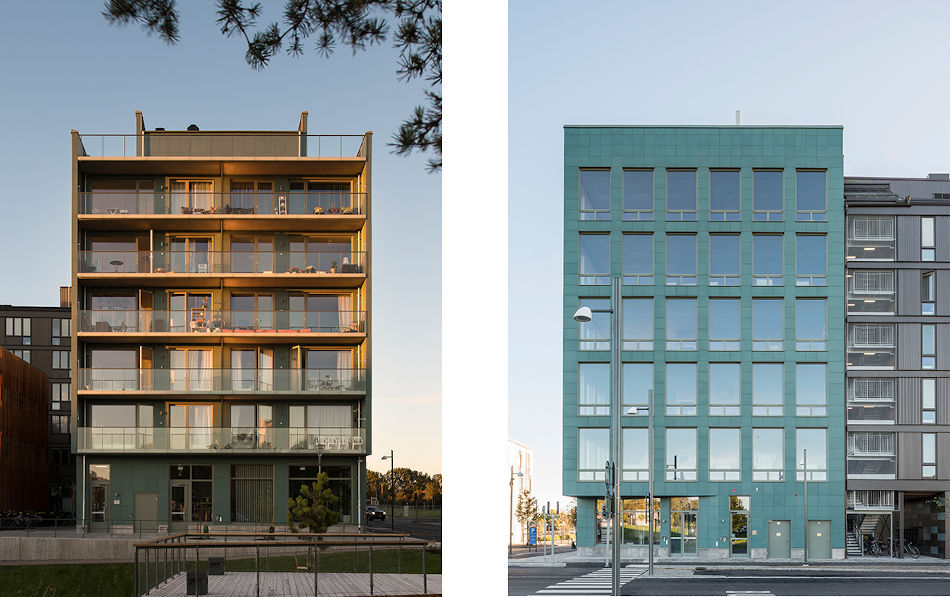 Facts about Varg Arkitekter: Set up in 2014, Varg Arkitekter is run by architect Inga Varg. Based in Stockholm, the team consists of around 25 people. Projects are mainly focused around the Stockholm region and range from city planning to accommodation, offices and educational environments. Facts about Inga Varg: With a degree in architecture from the School of Architecture at KTH, the Royal Institute of Technology, in Stockholm, Inga Varg has worked with complex assignments in city planning, architecture and interior design since 1978. She is an elected member of Stockholm Beauty Council and a frequent jury member for various awards. Varg's projects have themselves been awarded the Kasper Salin Prize, for example, and won the Swedish Concrete Federation's (Svensk Betong) annual architecture award for the Flat Iron Building. Web: vargarkitekter.se
Subscribe to Our Newsletter
Receive our monthly newsletter by email