Varg Arkitekter: Sustainable design, from the small details to the full picture
By Malin Norman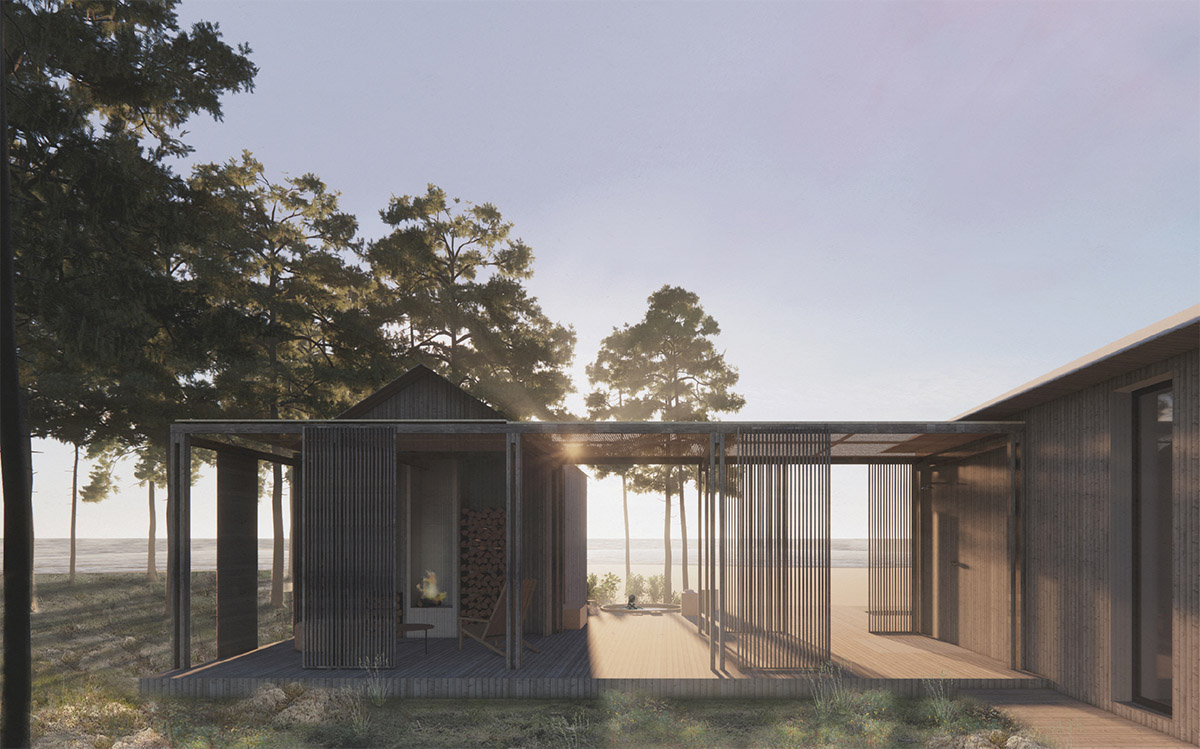 Stockholm-based Varg Arkitekter raises awareness of sustainable architecture and creative urban planning. Its designs are shaping the future for how we live, work and play.
"Built environments need to be long-lasting, functional and loved," says Inga Varg, architect and founder of Varg Arkitekter. "Following the pandemic, it's even more important with office environments that are not just workspaces – they need to be changeable and somewhere we also long to come back to."
One such project is Sthlm New 02 in Hammarby Allé, part of Skanska's investment in Sthlm New Creative Business Spaces, with seven buildings in total, which will have offices for more than 8,000 people when finished. This is the fifth building, developed in response to changeable working conditions and requirements. It will include seven floors with flexible workspaces in a playful office environment.
"Sthlm New 02 is not just going to be offices," confirms architect Ylva Rosvall. "We believe in integrating workspaces in a dynamic setting, so this building will also house a lively ground floor with a café, a lounge, a project studio and spaces for the next generation of retail and e-commerce."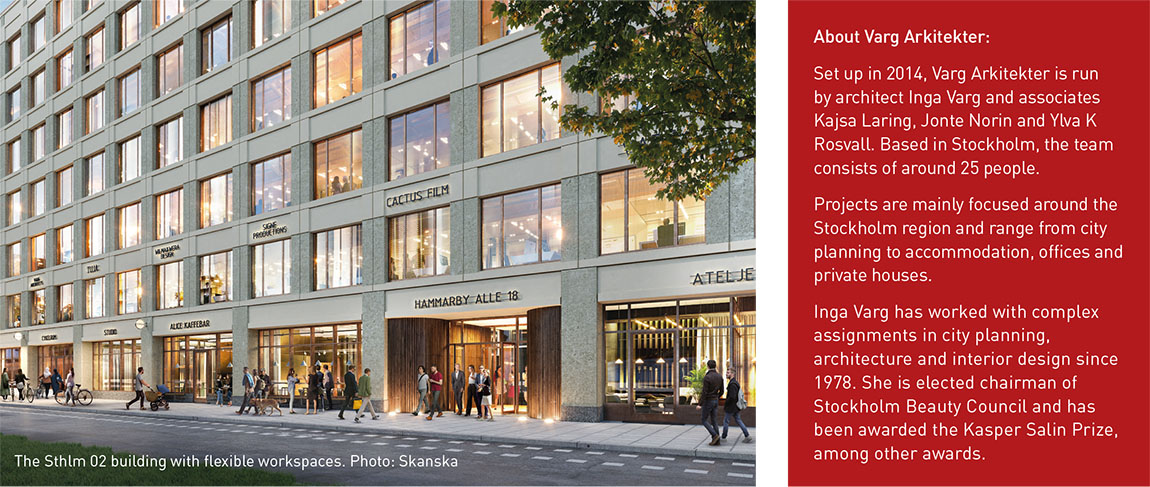 Tegnér Tower: a small plot in a big city
"Our perspective goes from the little details all the way to the full picture," Rosvall continues. "Projects range from small summer houses to offices such as Sthlm New 02, as well as large urban developments and everything in between. The broad range makes for a fantastic mix."
Tucked in on a small piece of land by the Barnhusbron bridge, at the corner of Tegnérgatan and Hälsobrunnsgatan in the Sabbatsberg district of Stockholm, is a tower clad in green slate and sheet metal that stretches across 11 floors. Tegnér Tower, designed by Varg Arkitekter, was a finalist in Stockholm Building of the Year 2020, thanks to its architecture, sustainability, innovation and impact on the city.
"The plot was tricky, really small and by a bridge and a street corner, yet we wanted to build something that adapts to the big city," says Varg. "We are fascinated by how people meet and interact with a built environment, whether it's an office or a home. It's important to keep that meeting in mind when designing a building or a space, so that people feel that someone cares."
Dream houses with minimal environmental impact
Varg Arkitekter is currently working on several private houses with high sustainability ambitions. "We look at how new sustainable methods of construction can be implemented," Varg elaborates. "Our smaller projects are really exciting as they function as a playground where we can experiment with new approaches to construction. Small projects actually help drive the progress in larger-scale developments."
A good example in the pipeline is a private summer house in northern Sweden, with plenty of sustainability opportunities. To reduce the CO2 footprint, the designers make use of an innovative wooden frame and façade, combined with a foam glass base. Indoors, the house will have a cosy atmosphere with light plywood and carpentry details. The L-shaped building will also have room for a large veranda, a pergola and an outdoor shower with a view of the ocean.
"In the search for more sustainable ways of working, one can get lost in numbers and complicated manufacturing processes," Varg concludes. "As architects, we must still remember those small details which make places inviting and loved by many generations to come. The buildings we love and choose not to demolish will be the most sustainable in the long-run."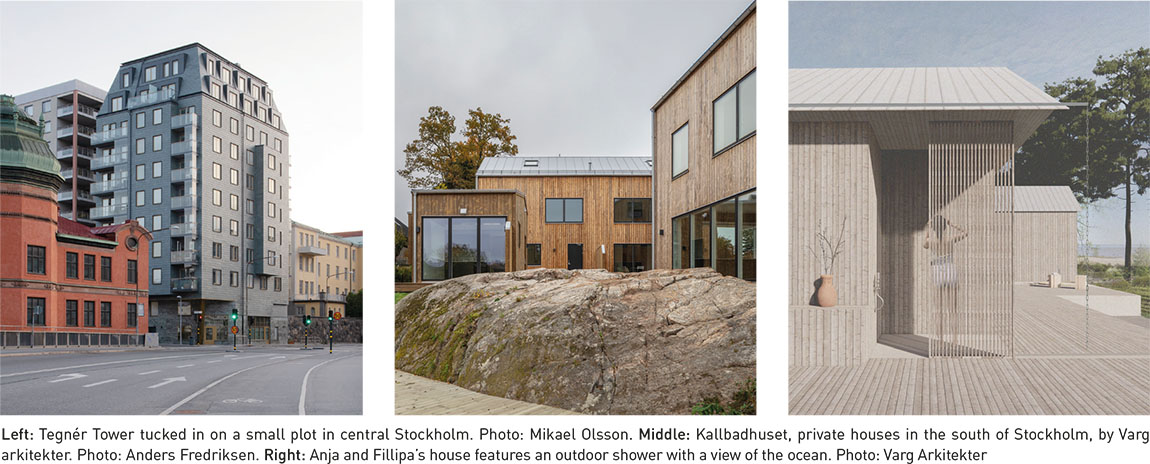 Web: www.vargarkitekter.se Instagram: @vargarkitekter Follow Anja and Filippa's dream house on their YouTube channel.
Subscribe to Our Newsletter
Receive our monthly newsletter by email